Comics
Published December 10, 2018
5 Avengers Mansions
The twisted, tragic tales of the many mansions of the Avengers.
The Avengers Mansion history encompasses gods and monsters, heroes and villains, and even a few love stories along the way. To say it's been a long strange trip would be an understatement. Below, we recount the twisted, tragic tale of the building.
The House that Stark Built
The original Manhattan mansion began as the Stark family home, eventually becoming Tony Stark's base of operations before the advent of the Avengers. Earth's Mightiest Heroes first utilized it as their headquarters in AVENGERS #2, but its official designation as Avengers Mansion and its expansion of labs, vaults, and heroic living spaces came along in AVENGERS #38.
Cracks in the Concrete
For many adventures, the Avengers lived and worked in and out of their mansion, even sharing it with the Fantastic Four at one point. When the Masters of Evil trespassed in AVENGERS #273 and laid siege to the famous structure, it fell for the first time. The team established a new mansion on the floating Hydrobase in AVENGERS#288, but by AVENGERS #311 it too crumbled.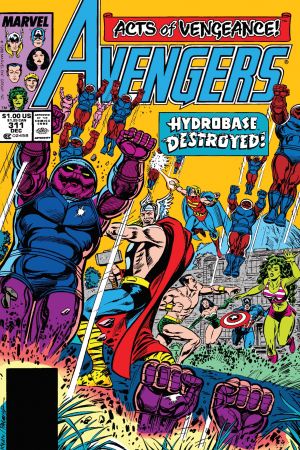 Everything Old's New Again
Damage Control tried to rebuild Avengers Mansion, but somehow lost it in the river. The Avengers attempted to make a new headquarters on the site of the old suit their needs, but the evil Gatherers destroyed it in AVENGERS #375. Luckily, a grateful Watcher transported an alternate reality Avengers Mansion to the team, and suddenly our heroes found themselves home again.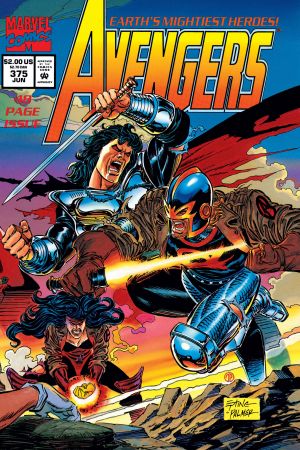 Disassembled
Nothing nice ever lasts for the Avengers, right? When the Scarlet Witch went mad in AVENGERS #500 and used the Vision to plummet a quinjet into the mansion, everything went up in smoke—again. The site fell into disuse afterward, despite being proclaimed a city landmark, until the Young Avengers came along to fix up the mighty statuary there and look to the future…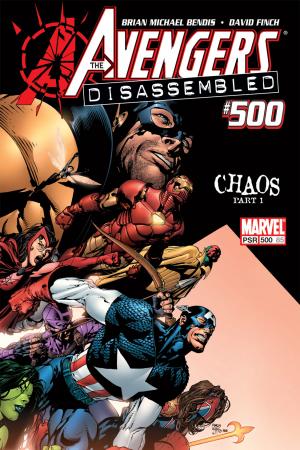 I'd Buy That for a Dollar
When Luke Cage and his Avengers needed a headquarters, Tony Stark sold them the old Avengers Mansion site for a dollar in NEW AVENGERS #1. Being a clever guy, Cage later sold the whole deal back to Stark for five dollars in NEW AVENGERS #34, making for one heckuva return on his investment, and paving the way for today's Avengers Unity Squad to make their own mark on Avengers Mansion.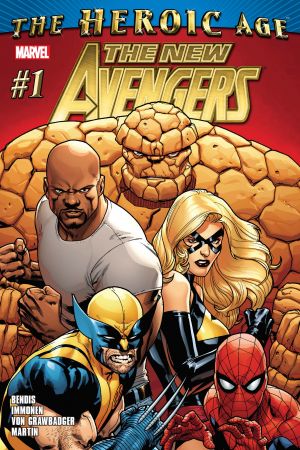 The Hype Box
Can't-miss news and updates from across the Marvel Universe!