Comics
Published October 24, 2019
5 Must-Read X-Events
Favorite X-Men arcs and storylines for the X-Fan in all of us!
We've awoken to the Dawn of X, and have borne witness to the strange, new world that's established the landscape, and very future, of mutantdom! In honor of the brand-new X-titles hitting comic shops near you, we dive in on the digital comics' front with a spotlight on some of our favorite X-Men stories! 
Want to read these events in full? Use any of the Marvel Unlimited Event Lists below, and head to our Reading List section for more guides and recommendations!
Now, strap in for Days of Future Nightmares, sentient Sentinels, Second Comings, and even the destruction of entire worlds!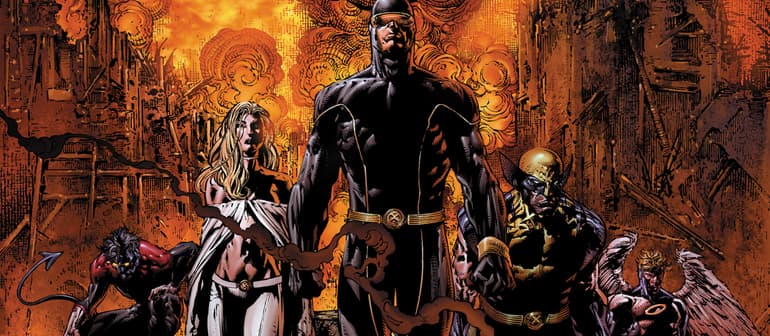 Following HOUSE OF M, the mutant race was in a jam. With the majority of existing mutants de-powered, and with no new mutants cropping up, a species teetered on the edge. But along came Hope. The first baby born since 'M-Day', this wee one's arrival sparked war between Mister Sinister, the Marauders, and even anti-mutant Purifiers, in a race to control, or destroy, the mutant genepool. This one's especially compelling for the individual viewpoints that crop up following the 'Messiah's birth. We see some decent muties turn bad, (here's looking at you, Gambit), while some take up a Terminator-esque crusade, (Hey, Bishop), and there's even a rebellion or two against Cyclops, (good call, Cable). Follow this one up with MESSIAH WAR and SECOND COMING for Hope's return to the present after a tough adolescence in the future.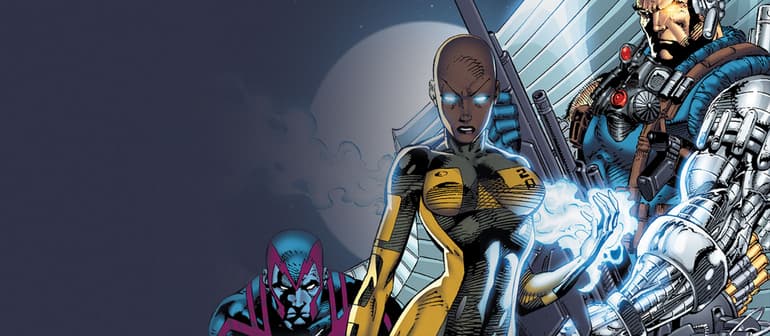 New Mutants Boom Boom, Wolfsbane, Warlock and Rictor, get a lesson without the kid gloves, when they, alongside Storm, are abducted on Cameron Hodge's orders. Turns out, the terrorist "mechanical man-spider" has a unique agenda: turn mutant-state Genosha into a breeding ground for a race of "mutate" slaves to sustain the country's economy. Amidst this international incident, Genoshan "Magistrate" Havok attempts to liaise between the feds and X-Men, leading to a Summers Brothers' Smash in X-FACTOR (1986) #60. The fallout from this crossover would lead to major changes in the structures of the X-teams, particularly for the New Mutants and X-Factor.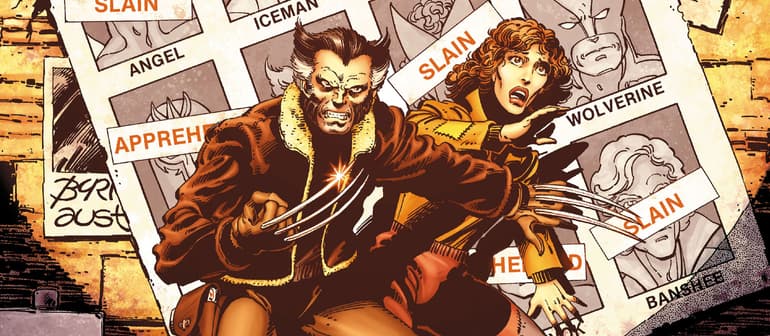 A Chris Claremont/John Byrne collaboration! This celebrated storyline is oft-cited. Although newly recruited, it's up to Kitty Pryde, the X-Men's youngest member, to relay a message from her future to prevent a catalyzing event in the present. "Kate" is psychically hurled from the year 2013 with a dire warning for Xavier's crew: halt the assassination of presidential candidate Robert Kelly… or face nuclear Armageddon 30 years later. It's the imagery of Kate's starved, Orwellian future that sticks with readers. In a world interned by Sentinels, only four X-Men remain, and that number dwindles after UNCANNY X-MEN (1963) #142.
Considered a seminal X-Men moment, Age of Apocalypse is beloved for its character designs and world building. Following a freak time travel accident, Charles Xavier is dead. In his stead, Magneto leads a band of freedom fighters-née-X-Men to oppose the totalitarian rule of Apocalypse in a far flung future. Scrappy in tone and look, the multiple mini-series of Age of Apocalypse showcase the X-Men's limitless possibilities, while casting your favorites in an entirely new light.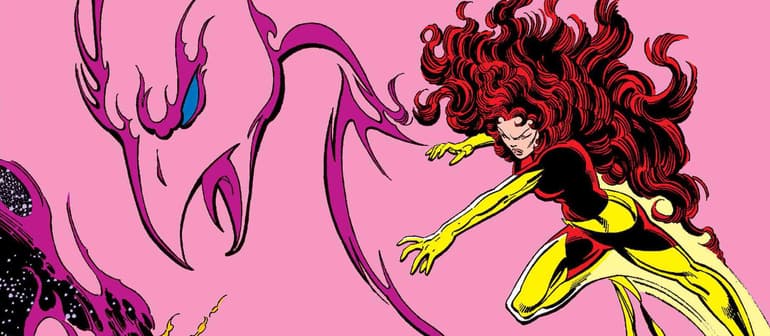 Yet another saga by X-Masterminds Claremont and Byrne! In one of the team's darkest hours, Jean Grey is hijacked by a psychic life force called the Phoenix. Once a sustaining presence, (see: Original Phoenix Saga), this alien entity now dominates the very essence of Jean, inspiring her to carry out insatiable acts of violence. And when Dark Phoenix wipes out millions by hurtling headfirst into the heart of star, the X-Men and Shi'ar bow to the painful truth: only Jean Grey can rob the Phoenix of its host.
Want to read all these stories? Join Marvel Unlimited for instant access to 25,000+ digital comics, all in one place! And, remember to stay updated with #MarvelUnlimited on Twitter for weekly reading lists, announcements, and more.
The Hype Box
Can't-miss news and updates from across the Marvel Universe!