Comics
Published January 17, 2019
6 Real Musicians Who Appeared in Marvel Comics
Look back at some of the musicians who rocked their way into the pages of a Marvel comic.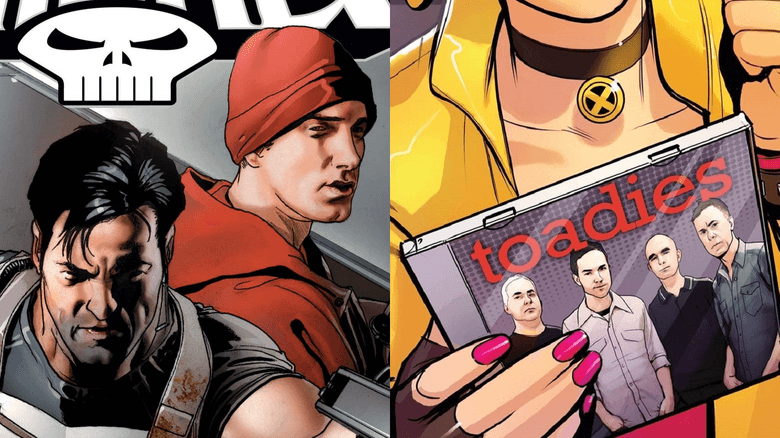 Alice Cooper
The anthology series MARVEL PREMIERE ran from 1972 to 1981 and featured such Marvel mainstays as Doctor Strange, Iron Fist, Black Panther and…Alice Cooper? Tying into Cooper's 1978 concept album "From the Inside," Marvel Premiere #50 followed the rocker's attempts to escape a sanitarium with his pet snake, Veronica.
The Toadies
As X-MEN '92 shined the spotlight on all things 1990's, issue #7 included some somewhat surprising guest stars: The Toadies, whose song "Possum Kingdom" once ruled the alternative rock airwaves circa 1995.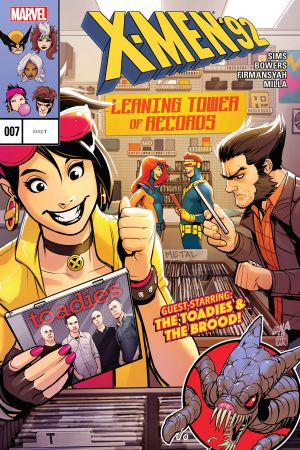 KISS
Few musicians fit more seamlessly into the pages of a comic than KISS, the makeup-wearing rock band whose career spans decades. Back in 1977, Gene, Paul, Peter, and Ace guest-starred in HOWARD THE DUCK as their alter-egos: The Demon, The Starchild, The Cat and The Space Ace. Later, they would get their own MARVEL SUPER SPECIAL, where they took on Doctor Doom.
Eminem
Rap artist and comic fan Eminem co-starred with The Punisher in a one-shot released in 2009, which featured the totally fictional "Parents Music Council" putting a hit out on Slim Shady. In the classic tradition, Eminem and Punisher fight, then team up when Barracuda manages to capture them. After Barracuda dumps him overboard, Eminem comes back with a borrowed chainsaw to rescue Frank Castle.
Billy Ray Cyrus
In the mid-1990's, Marvel launched Marvel Music, a line of comics showcasing a variety of musicians. While some featured biographical content, others placed the artists in more fantastic settings—including country music star Billy Ray Cyrus. The "Achy Breaky Heart" singer and his band traveled back in time in his comic, where he became a knight and fought a fake dragon.
The Beatles
While the plot of a Human Torch and Thing story in STRANGE TALES #130 centered on a performance by the Beatles, you have to wonder: were those really the Beatles, or Skrulls in disguise? The WISDOM series in 2006 revealed a plot by the shape-changers to replace the 1960's mega-stars with their own agents, giving the Marvel Universe John the Skrull, who went on to switch sides and work for MI-13.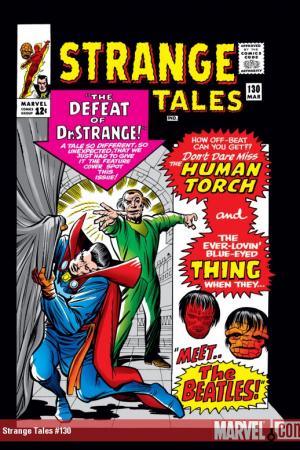 The Hype Box
Can't-miss news and updates from across the Marvel Universe!