Comics
Published July 24, 2019
9 Times Mysterio Messed With Spider-Man
Can Mysterio please stop hurting Peter Parker?
The mystic genius Quentin Beck, AKA Mysterio, is well known for his mind-bending visions and vendetta against Peter Parker, AKA Spider-Man, but how many times does he mess with the web-slinger?
It's clear he uses his background as a Hollywood stuntman and special-effects artist to create a worthy arsenal capable of taking down the famous wall-crawler. Here are nine times the illusionist tricked the spider with his psychedelic "powers" in the comics.
1. First Encounter
Mysterio's first encounter with Spider-Man occurs on the Brooklyn Bridge in New York City, where he appears in a cloud of smoke. While they battle on the bridge, Mysterio continues to emit a smokescreen ripe with chemicals--a tactic he often employs to dull Spider-Man's Spidey-sense and escape physical combat.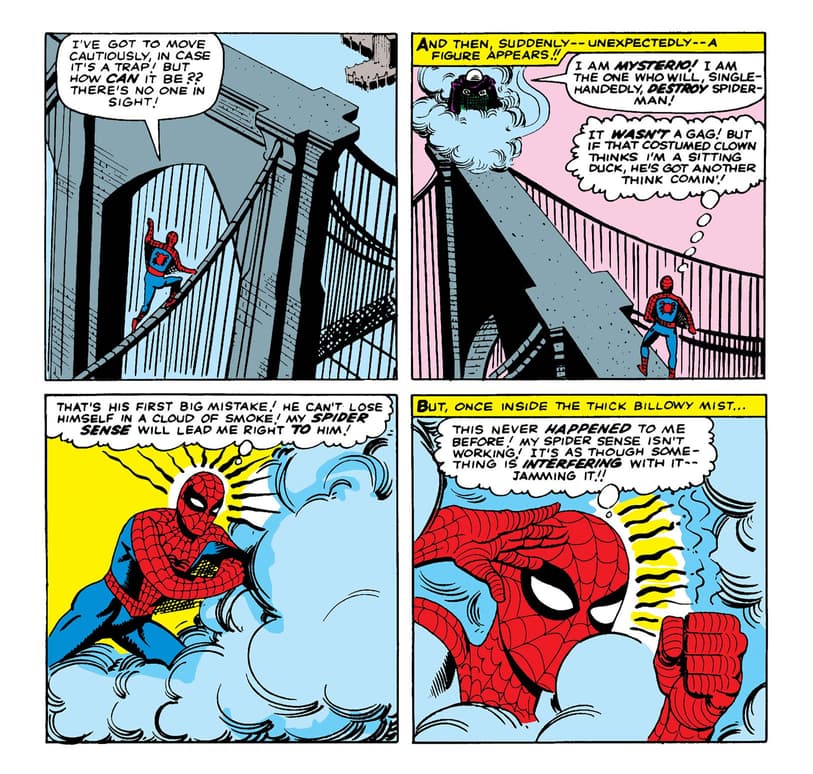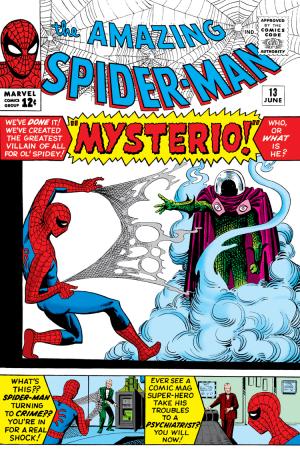 2. Hacked TV Broadcast
Mysterio continues to mess with Spider-Man when he hacks a television broadcast. Here, he threatens Spider-Man with the bridge's destruction using staged illusions.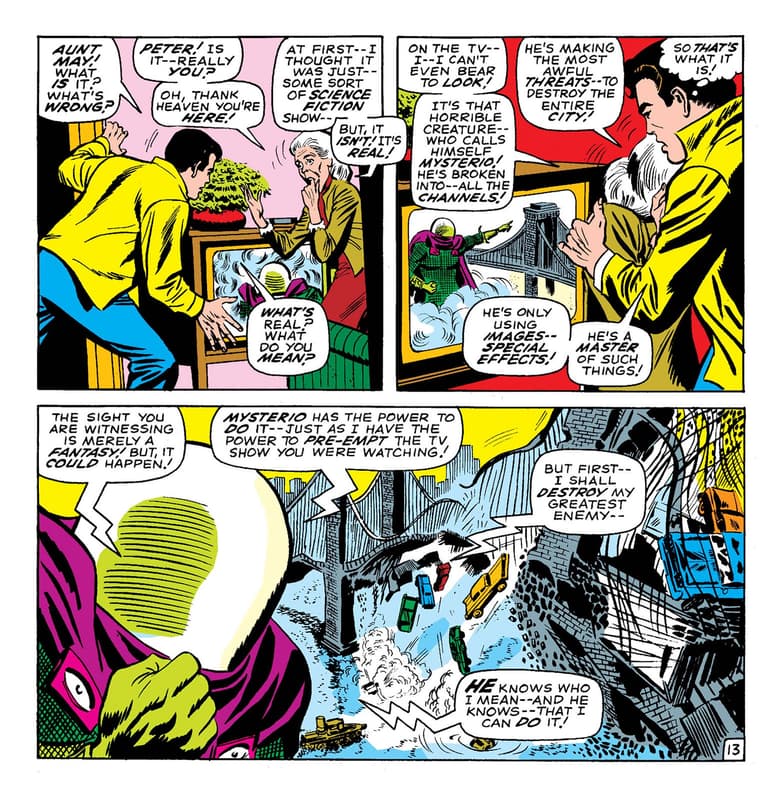 3. Hall of Mirrors
Mysterio is later seen standing over a table-top model of an amusement park which he plans to use as a staging area to shrink Spider-Man with one of his new inventions. His goal: to squash the spider!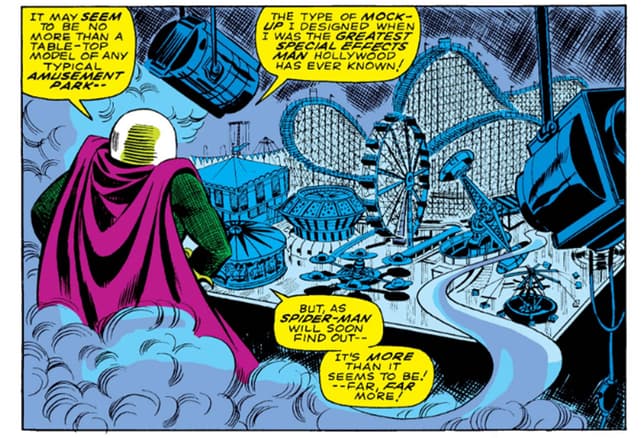 Once Mysterio successfully tricked and shrunk Spider-Man, the spider-size hero finds himself in the amusement park's hall of mirrors that trap him.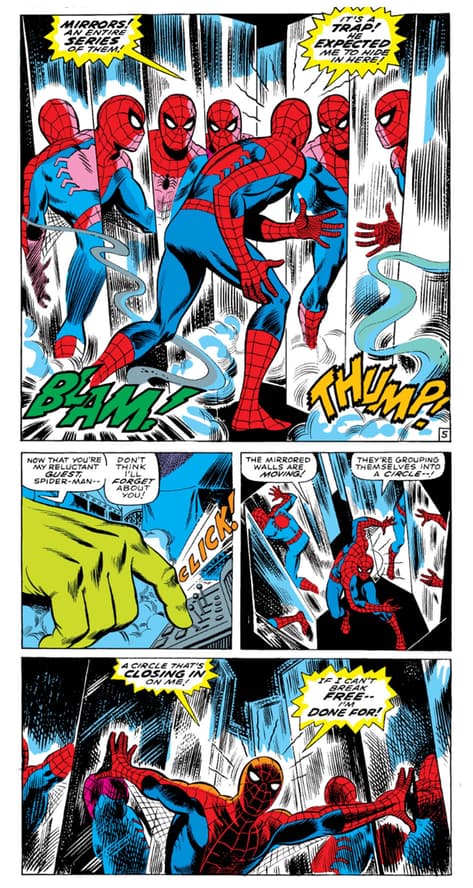 4. Building Come to Life
When Mysterio wants to make Spider-Man believe that he kills an innocent man, he brings the New York Public Library to life to attack him. The very bricks of the building form into a giant and as Spider-Man destroys it, a man gets caught under the rubble trying to help but unintentionally aiding Mysterio in his diabolical plan.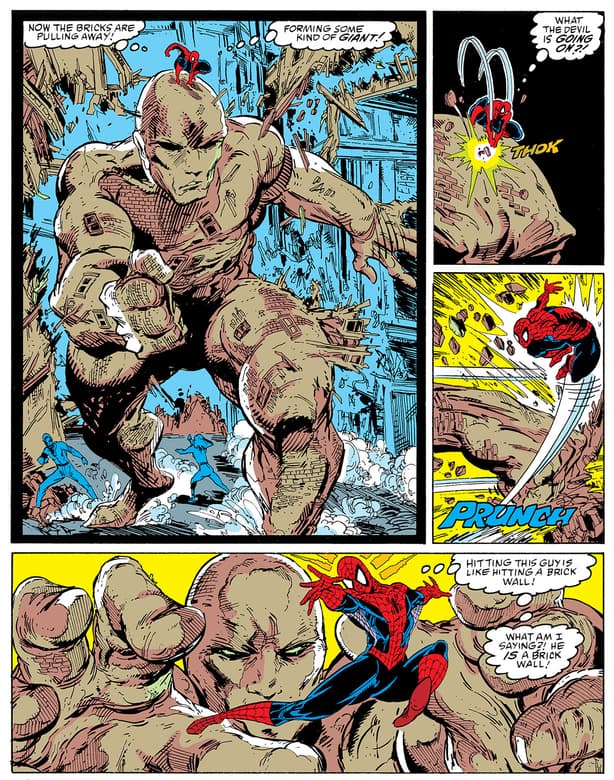 5. Drone Technology
Mysterio often uses combat and surveillance robots, or drone technology, to further craft his illusions. With this tech, he tricks Spider-Man into killing a Maggia cronie.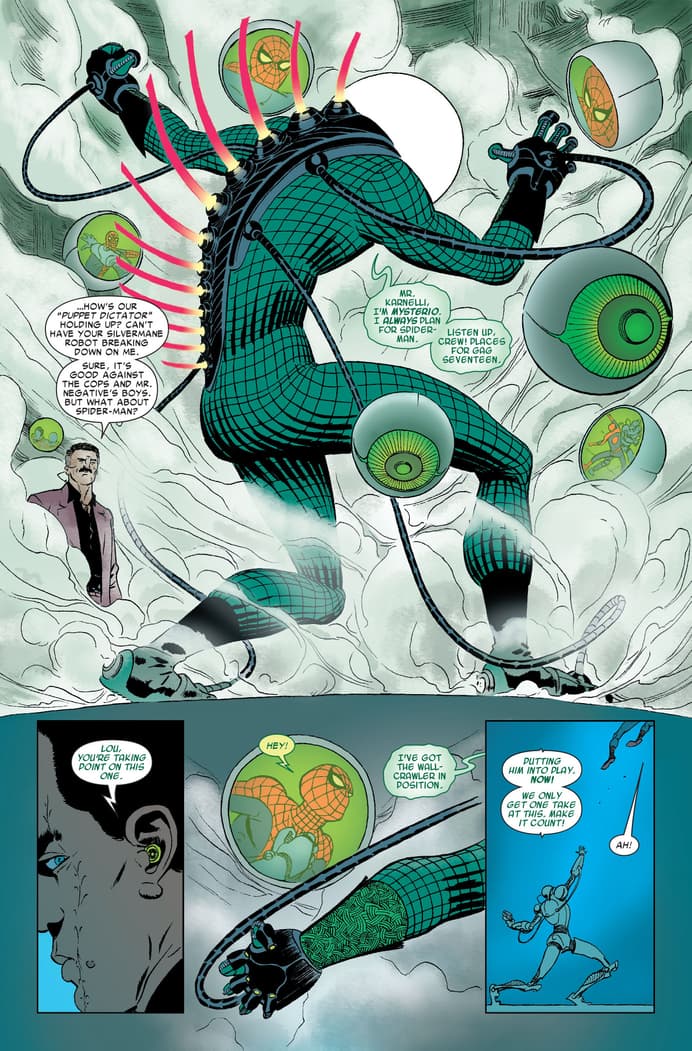 6. Unified Team
Practice makes perfect when it comes to honing his illusions for Spider-Man, so Mysterio employs a number of Hollywood colleagues that help him practice before he goes up against the elusive wall-crawler.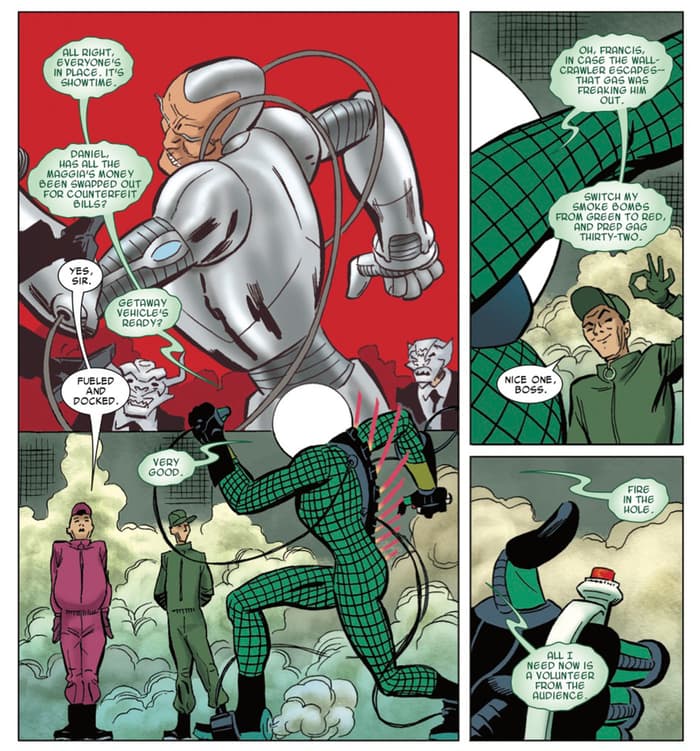 7. Multiple Mysterios
Mysterio installs hidden holograms, mirrors and other illusion-casting devices in his costume and cape to protect himself, and trick others of course. This technology allows him to replicate himself so that when up against Spider-Man, he does not sustain any injuries.
8. Spidey-Sense
Despite the illusionist's best laid plans and practiced moves, Spider-Man is able to take Mysterio down when he hones his spider-sense amidst the mist.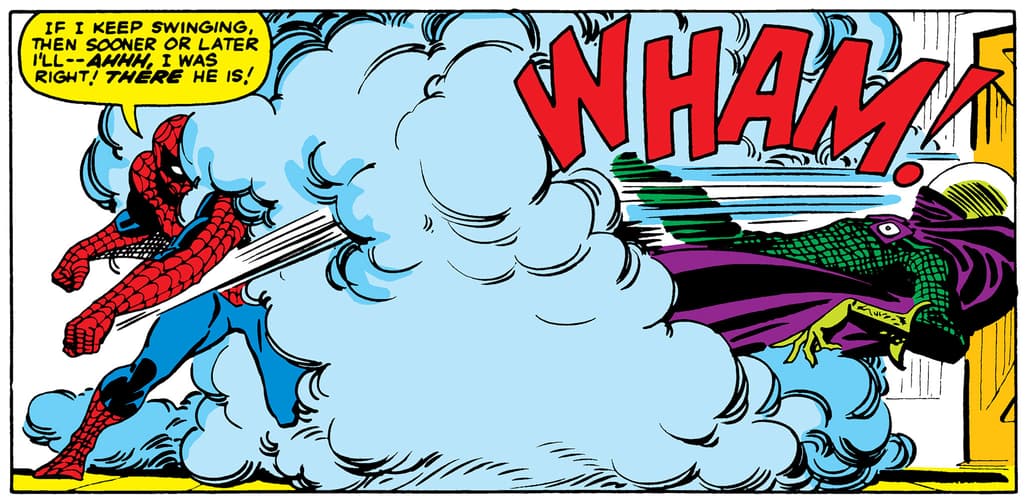 9. J. Jonah Jameson Team-Up
Though nothing stops Mysterio from returning the favor. He tries many times to frame Spider-Man for crimes he didn't commit and even once teamed up with J. Jonah Jameson to launch a campaign against Spider-Man.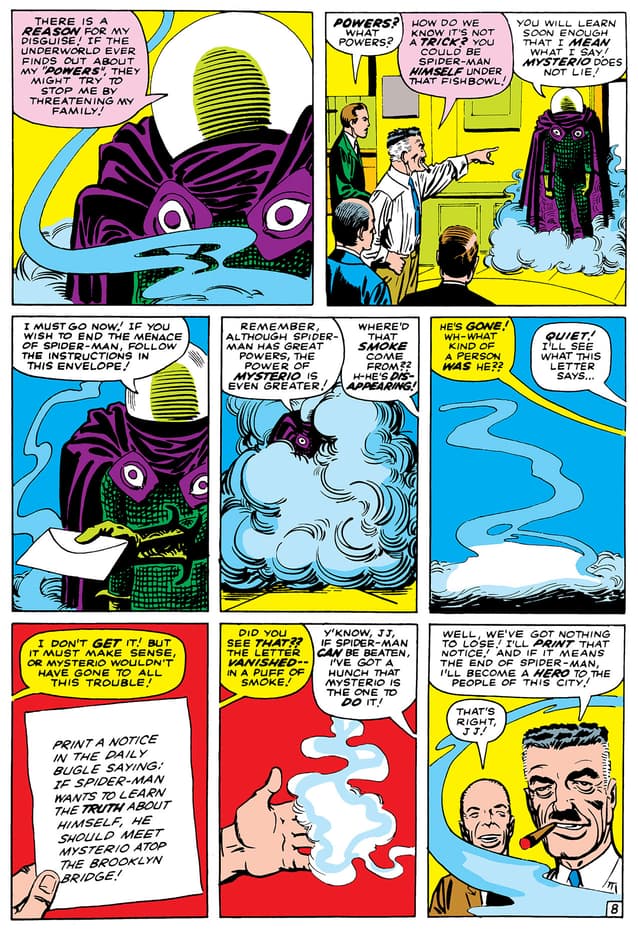 While Spider-Man holds his own against the notorious liar, Mysterio always has contingencies at the ready for their next encounter.
BONUS: MYSTERIO MOCKS THE SOCKS OFF SPIDER-MAN
While Mysterio's gadgetry and illusions mess with the wall-crawler, he is always out to outdo Spider-Man even in comedic jest. Mysterio's sarcasm lives up to the famous quipster with worthy wisecracks of his own.