Comics
Published December 21, 2020
Iron Man's Most Unlikely Team-Ups
Ahead of Iron Man's latest series on Marvel Unlimited, revisit the Armored Avenger's most surprising partners!
Have you tried Marvel Unlimited yet? It's your all-access pass to over 28,000 Marvel comics, all available at your fingertips. Sign up now and get your first year for $55!*
Writer/producer Christopher Cantwell and artist CAFU launch a new era for Tony Stark in IRON MAN (2020) #1! An excellent jumping on point for new readers, this run sees Stark adopt a new armor, a new outlook… and a new partner in crimefighting. Iron Man is going back to basics—but is such a thing possible for a futurist with a Stark-sized ego?
In anticipation of issue #1's Marvel Unlimited debut, we're taking a look at some of Iron Man's most unlikely team-ups!
Within the first issue of IRON MAN (2020), Stark is at a crossroads in his life following a public identity crisis. But fortunately, he has some backup from an unexpected friend and companion: Patsy Walker AKA Hellcat! Iron Man and Hellcat were previously teammates on the Avengers, even though they weren't particularly close. This time, Hellcat has an unprecedented glimpse at the man behind the armor, and she's willing and able to call Tony out on his failings, both personal and heroic.
Patsy isn't impressed by Tony's status or his wealth, nor is she interested in being his next girlfriend. She is simply his friend in a time of need, and that may make her the right person to help Stark work through his issues and emerge from the other side.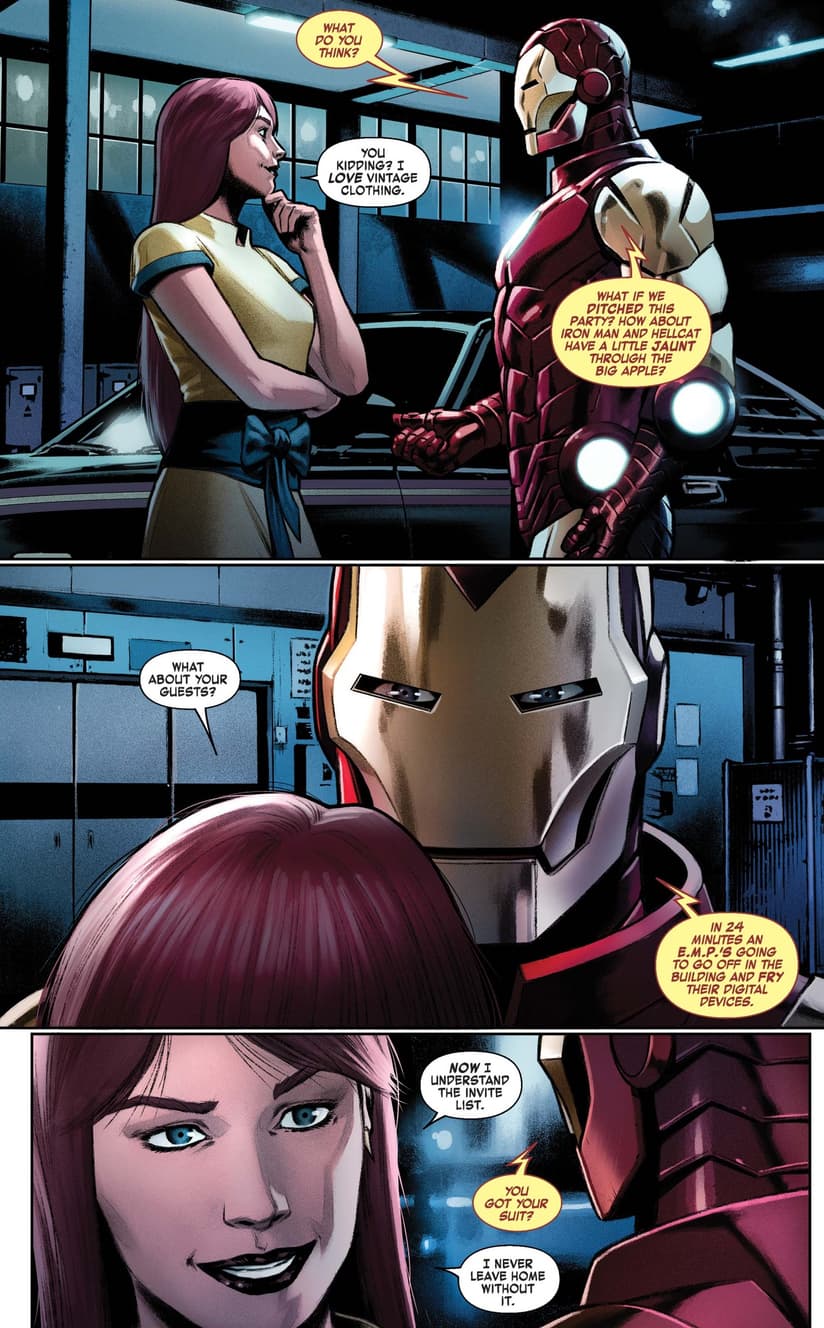 Ol' Shell-Head and the Web-Slinger have teamed up numerous times over the decades. But one of their earliest encounters came in MARVEL TEAM-UP (1972) #9, as Kang the Conqueror kidnapped the other Avengers, leaving Iron Man desperate for allies. Despite Iron Man's reluctance, Spider-Man insisted on helping him out, and the heroes were brought to the future by Zarrko the Tomorrow Man. And, when two time traveling despots proved to be more than they could they could handle, Spidey called in the Human Torch in issue #10 and the Inhumans in issue #11!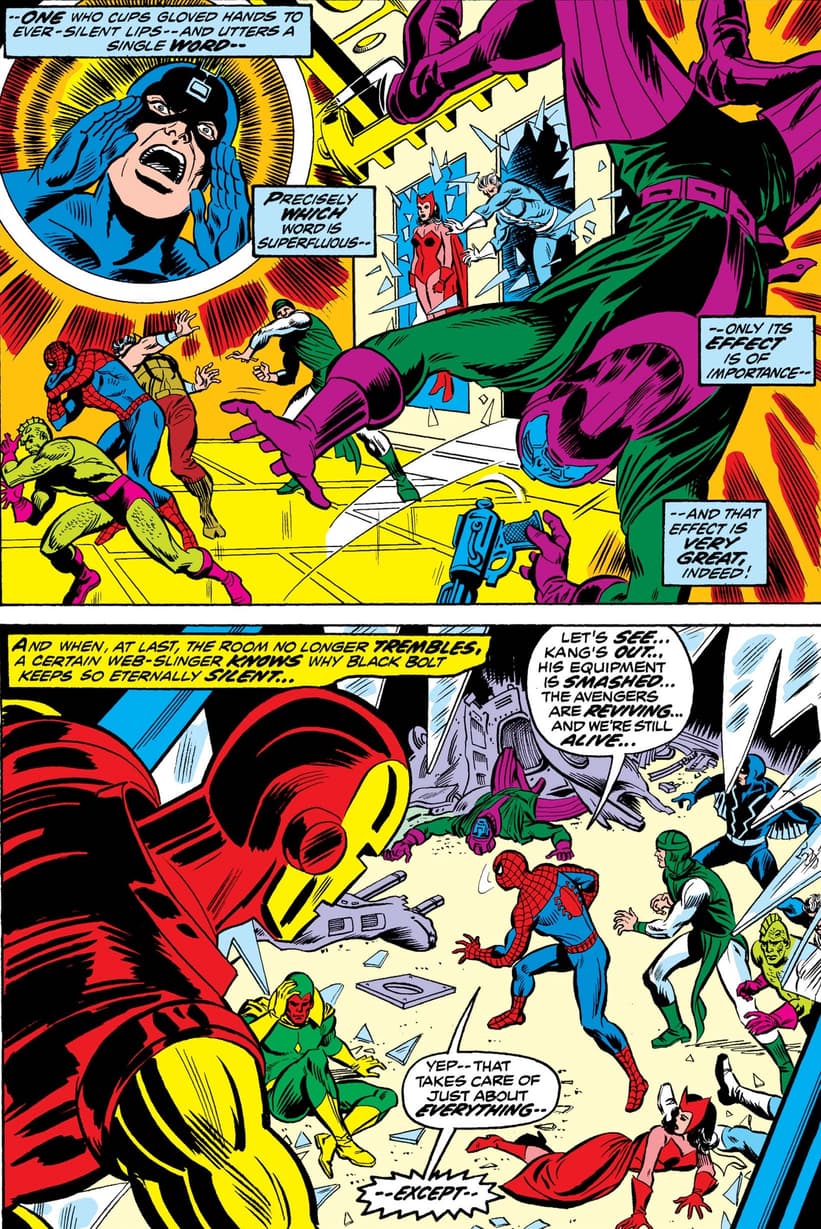 Victor Von Doom may be the Fantastic Four's greatest villain, but he surprisingly fits quite nicely in Iron Man's teched-out world. In the classic IRON MAN (1968) #150, both Tony Stark and Doctor Doom were thrown back in time to the era of Camelot. Although they were initially on opposite sides of the conflict, Doom and Iron Man eventually called a truce so that they could find a way back to their own time. Doom famously has a galaxy-sized ego, but even he was impressed by Iron Man's scientific prowess and resourcefulness. Together, they made it back to the present.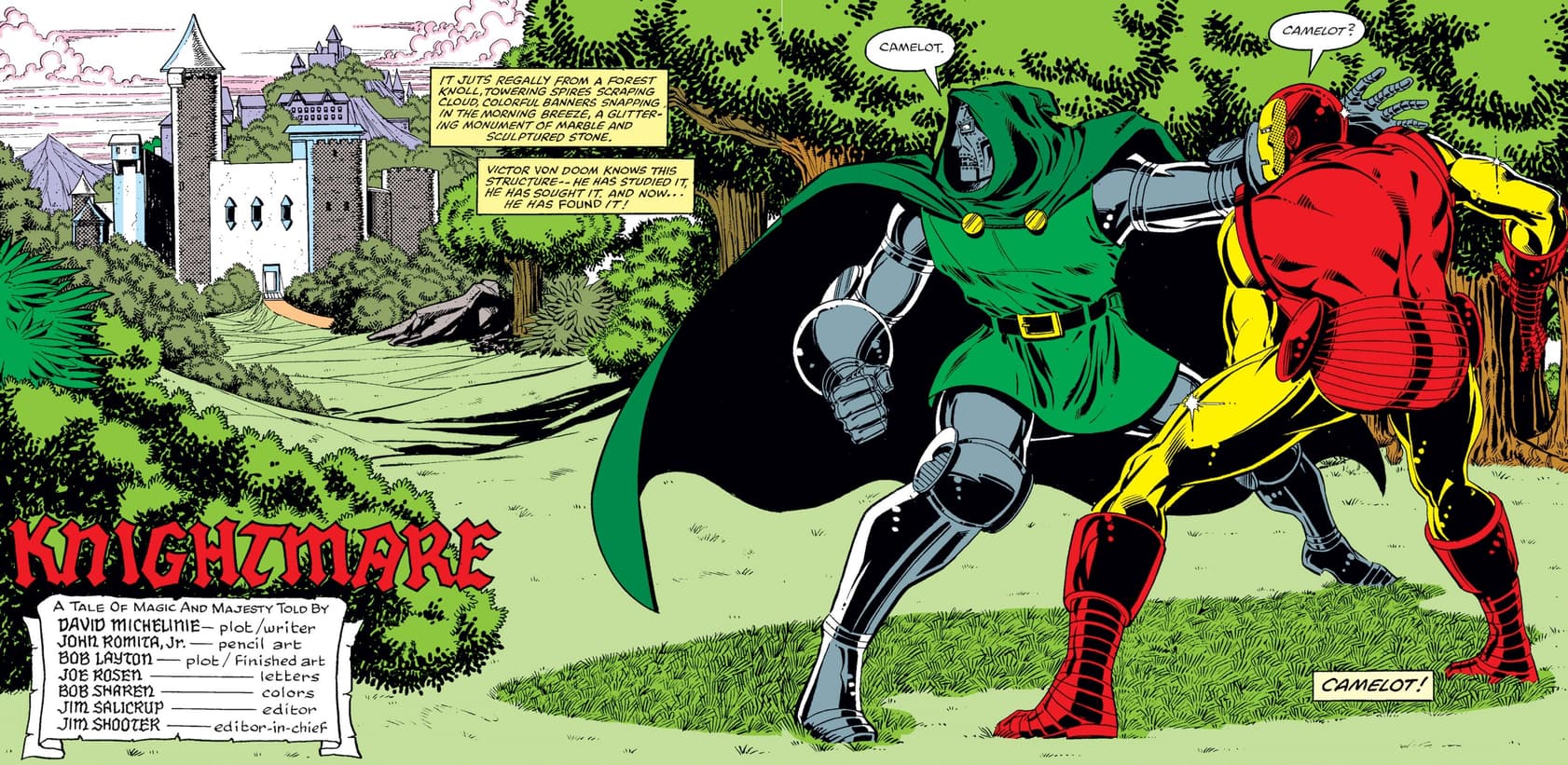 Years later, in IRON MAN (1968) #250, the wizard Merlin summoned Tony and Doom to the future as a new incarnation of Camelot came into being. This time, Doom was forced into a more conventional team-up with Iron Man. But that didn't stop Doom from examining historical records to discover who was behind Iron Man's mask... back when Tony still had a secret identity. If not for Merlin's spells, Doom would have taken that knowledge back to the (present) past years before it became public knowledge.
Speaking of Doctor Doom: Latveria's overlord played a key role in MARVEL SUPER HEROES (1990) #8, the first appearance of Squirrel Girl! Few could have predicted that Squirrel Girl would go on to become such a formidable hero. Certainly not Iron Man, whom Squirrel Girl went out of her way to impress. She idolized Stark's alter ego, and begged to be his new partner. Unfortunately, she antagonized Doctor Doom as a way to prove her worthiness.
Doom had the drop on both heroes. However, Squirrel Girl's ability to talk to squirrels proved to be just what she needed to turn the tables and defeat Doom. It also started a trend of Squirrel Girl taking down some of Marvel's biggest bad guys. Yes, even Galactus.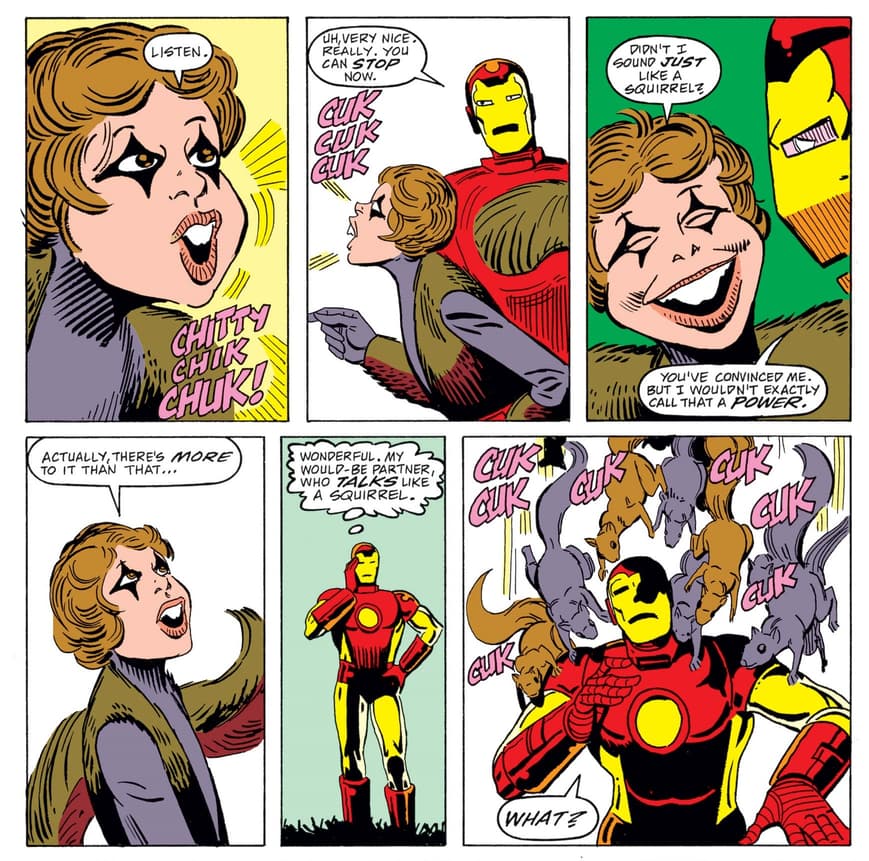 In the aftermath of CIVIL WAR, Iron Man had a new job as Director of S.H.I.E.L.D. and the entire Avengers Initiative. For the first time, Tony Stark had the full resources of the premier spy agency at his fingertips. IRON MAN: DIRECTOR OF S.H.I.E.L.D. (2007) #15-35 fully embraced and chronicled Tony's time as the Director… and it took some getting used to. Having teams of agents and world-class geniuses at his disposal was definitely a plus. But Tony also had to bear the responsibility for sending his agents into the field, even when he knew that their survival wasn't guaranteed. He was a good leader, but not even Tony could hold on to that power after SECRET INVASION laid bare his vulnerabilities.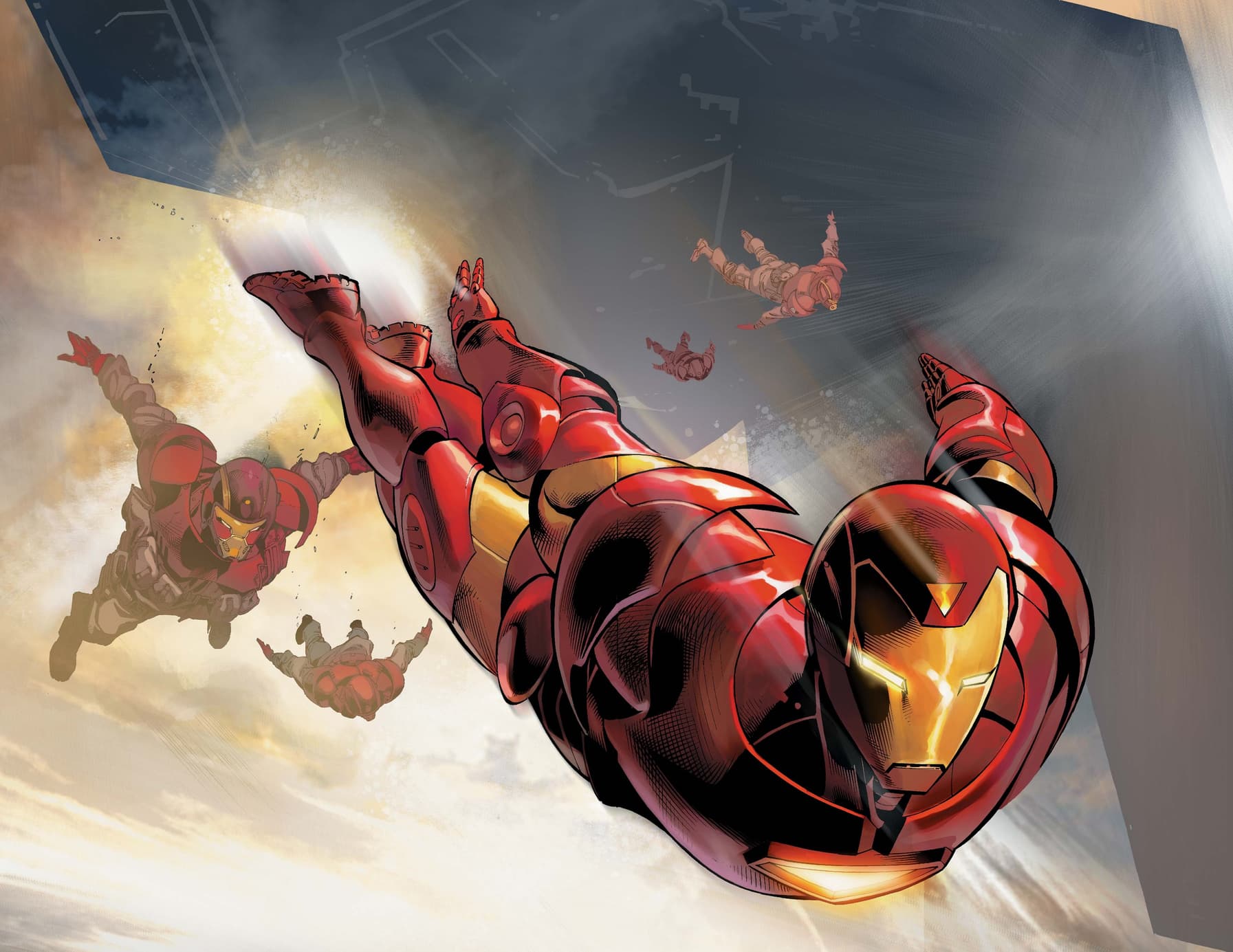 Tony Stark and Stephen Strange are not strangers to each other, but they don't often travel within the same Super Hero circles. INVINCIBLE IRON MAN (2015) #3 briefly changed that with a scene that has become instantly meme-able. Of course we mean the "Awesome Facial Hair Bros!" high-five.
Within the issue, Tony had his hands full with Madame Masque, his former flame, because she had become mystically empowered. Tony turned to the Sorcerer Supreme for help... and he simply refused to be left hanging. After several awkward moments, Stephen finally gave in, but not before telling Tony "I hate you."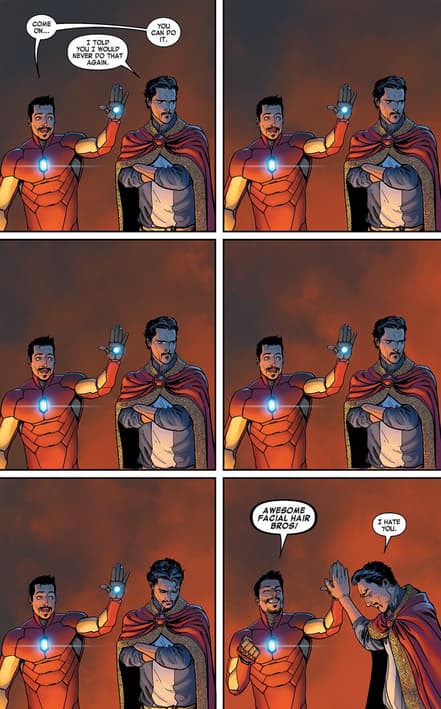 Follow Tony Stark's newest adventures in IRON MAN (2020), and see what else is new on  Marvel Unlimited this week!
NEW ON DECEMBER 21
NEW ON DECEMBER 24
Marvel Unlimited, Marvel's digital comics subscription service, offers members unlimited access to over 28,000 issues of Marvel's classic and newer titles, delivered digitally though your desktop web browser and the award-winning Marvel Unlimited mobile app.
Follow Marvel Unlimited on Twitter and Facebook to stay tuned in to weekly announcements, articles, and more, all at @MarvelUnlimited. Follow us today to join the conversation with thousands of fellow fans, and let us know what you're reading!
*(plus tax where applicable) All prices in US dollars. Offer valid 12/14/2020 12:00 AM ET to 12/31/2020 11:59 PM ET on annual memberships only. First year billed upfront at a one-time payment of $55.00; subsequent years billed annually to the payment card on file at the then-current annual subscription fee (currently $69 per year) unless and until cancelled. Offer is open to new and former (now-cancelled) Marvel Unlimited members. Valid payment card required to redeem offer. Auto-renewal and others terms and conditions apply. See here for additional terms.
The Hype Box
Can't-miss news and updates from across the Marvel Universe!