Comics
Published July 21, 2021
Dormammu's Most Dangerous Plots
Prepare for 'The Last Annihilation' and today's 'Guardians of the Galaxy' #16 with a look back in time!
Today, the War to End All Wars begins in GUARDIANS OF THE GALAXY #16. And the true threat behind "The Last Annihilation" crossover event has been revealed as Doctor Strange's greatest foe: the Dread Dormammu!
After targeting Earth for eons, Dormammu has turned his plans of conquest to space and merged with Ego the Living Planet. He's already put his latest scheme into motion, and the galactic heroes are severely unprepared for what comes next.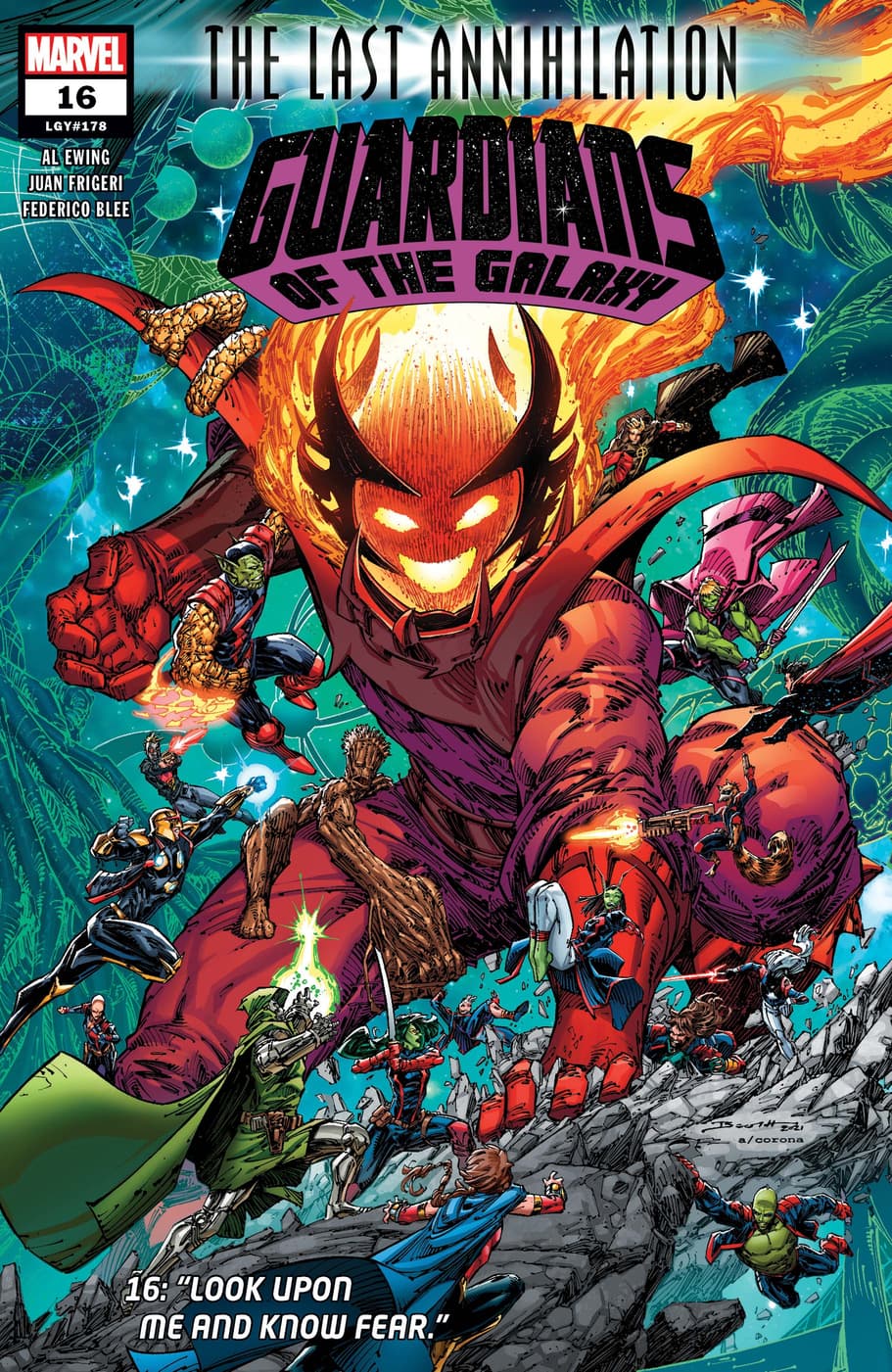 Thanks to the vast library of Marvel Unlimited, we can take a look back at some of Dormammu's previous attempts to expand his empire to Earth and beyond. Perhaps these tales may even shed some light on how he could possibly be defeated—or how he may succeed...
In one of Dormammu's earliest appearances, he was still fuming over his then recent defeat at the hands of Doctor Strange. After a setback, ordinary people would probably try to blow off some steam or possibly channel their energies into something positive. As for Dormammu, he decided to take on the universe. Literally.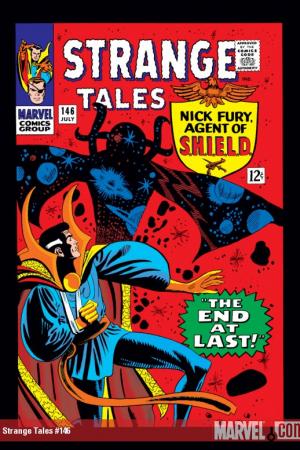 Dormammu sought out Eternity, the living embodiment of the universe, and challenged him to a fight. Much to Strange's horror, Dormammu and Eternity's battle came close to unraveling all of existence. Eternity prevailed, and Dormammu was destroyed...for a time. But his brand of evil never truly dies.
How's this for double trouble? Dormammu teamed up with Loki to manipulate the Defenders into finding the Evil Eye, a talisman that could give them ultimate power. However, Loki went behind Dormammu's back to bring the Avengers into the search for the Evil Eye as well.
Thanks to some well-placed lies by the God of Mischief, the two teams of heroes were tricked into fighting each other for the item. Dormammu also got the upper hand on Loki and proved to be more than a match for the assembled Avengers and Defenders. And while the heroes ultimately prevailed, Dormammu very nearly defeated them all.
In one of Dormammu's sneakiest schemes, he literally stole Stephen Strange's body out from under him. Doctor Strange was stuck in his astral form, and haunted by the knowledge that his body would be permanently lost to him if he remained outside of it for 24 hours. While Strange was hiding in the body of a rat, Dormammu called forth the dark magicians of the universe and told them that he was taking over our realm of existence.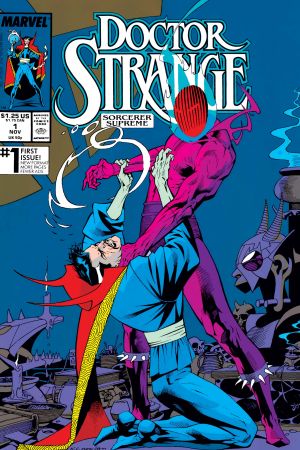 Doctor Strange, Sorcerer Supreme (1988) #1
published

added to marvel unlimited

penciler

colorist

editor

inker

writer
What is Marvel Unlimited?
Most of the Marvel Universe didn't realize just how close this came to fruition because the events of INFERNO were happening concurrently. Naturally, Strange was able to reclaim his body with the help of Clea, Topaz, a group of talking Frogs, and even the heroic rat herself!
Dormammu doesn't usually show up in Spidey's adventures. But when the Mindless Ones invaded New York City, Spider-Man, the Fantastic Four, the Avengers, and even a few X-Men were overwhelmed. And where the Mindless Ones are, the Dread Dormammu is almost always close behind. The heroes accidentally unleashed Dormammu into our world before Doctor Strange could stop them.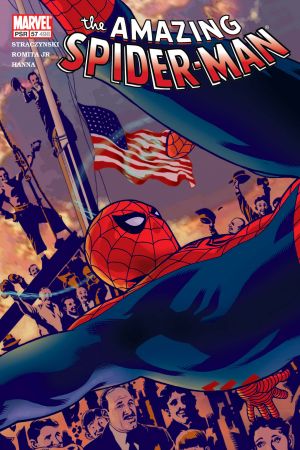 Amazing Spider-Man (1999) #57
published

added to marvel unlimited

rating

writer

inker

letterer

penciler

colorist
What is Marvel Unlimited?
Even the doctor fell to Dormammu's fist. That's why it was left to Spider-Man to literally fight his way from the past to the present in order to get another chance to get it right.
This particular Defenders reunion was admittedly more humorous than most of their previous adventures. And yet Dormammu was at the height of his powers, thanks to his alliance with his sister, Umar.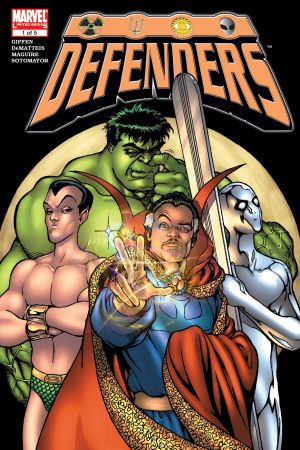 Defenders (2005) #1
published

added to marvel unlimited

rating

writer

colorist

penciller

penciller (cover)

letterer
What is Marvel Unlimited?
After soundly defeating Strange, the Hulk, and Namor, Dormammu had a rematch with Eternity...and he won. With Eternity out of the way, Dormammu rewrote the entire universe in his own image, which included an evil alternate version of Doctor Strange. And Dormammu would have remained the supreme being if Umar hadn't chosen to betray him.
Dormammu has certainly become more crafty since the Marvel Age of heroes began. Almost all of Dormammu's previous defeats came at the hands of Doc Strange or other sorcerers, and he made sure to take them all out with magic bullets, courtesy of third party accomplices. Agent Fitz also fell under Dormammu's direct control, and he shot the Scarlet Witch with a magic bullet that allowed Dormammu to access her Chaos Magic and infect Earth's smartest individuals with a plague that transformed them into Mindless Ones.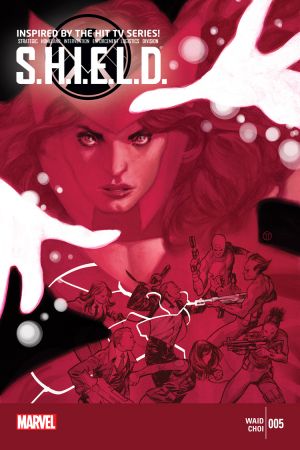 The Hype Box
Can't-miss news and updates from across the Marvel Universe!