Comics
Published October 30, 2020
Read the First 5 Pages of Patton Oswalt and Jordan Blum's 'M.O.D.O.K.: Head Games' #1
Preview the George Tarleton tale today, then take it in on December 2!
From Patton Oswalt and Jordan Blum, showrunners of the upcoming animated Marvel's M.O.D.O.K. show on Hulu, comes a journey into the mind of one of the biggest heads in the Marvel Universe...
M.O.D.O.K. is the ruthless and brilliant leader of the terrorist organization AIM, outsmarting heroes and outmaneuvering his cutthroat colleagues gunning for his position. But when he begins to be haunted by memories of a family he never had, it leaves him unsure if he is losing his freakishly-large mind…or if there is something more sinister behind these visions.
Witness it all on December 2 in M.O.D.O.K.: HEAD GAMES #1!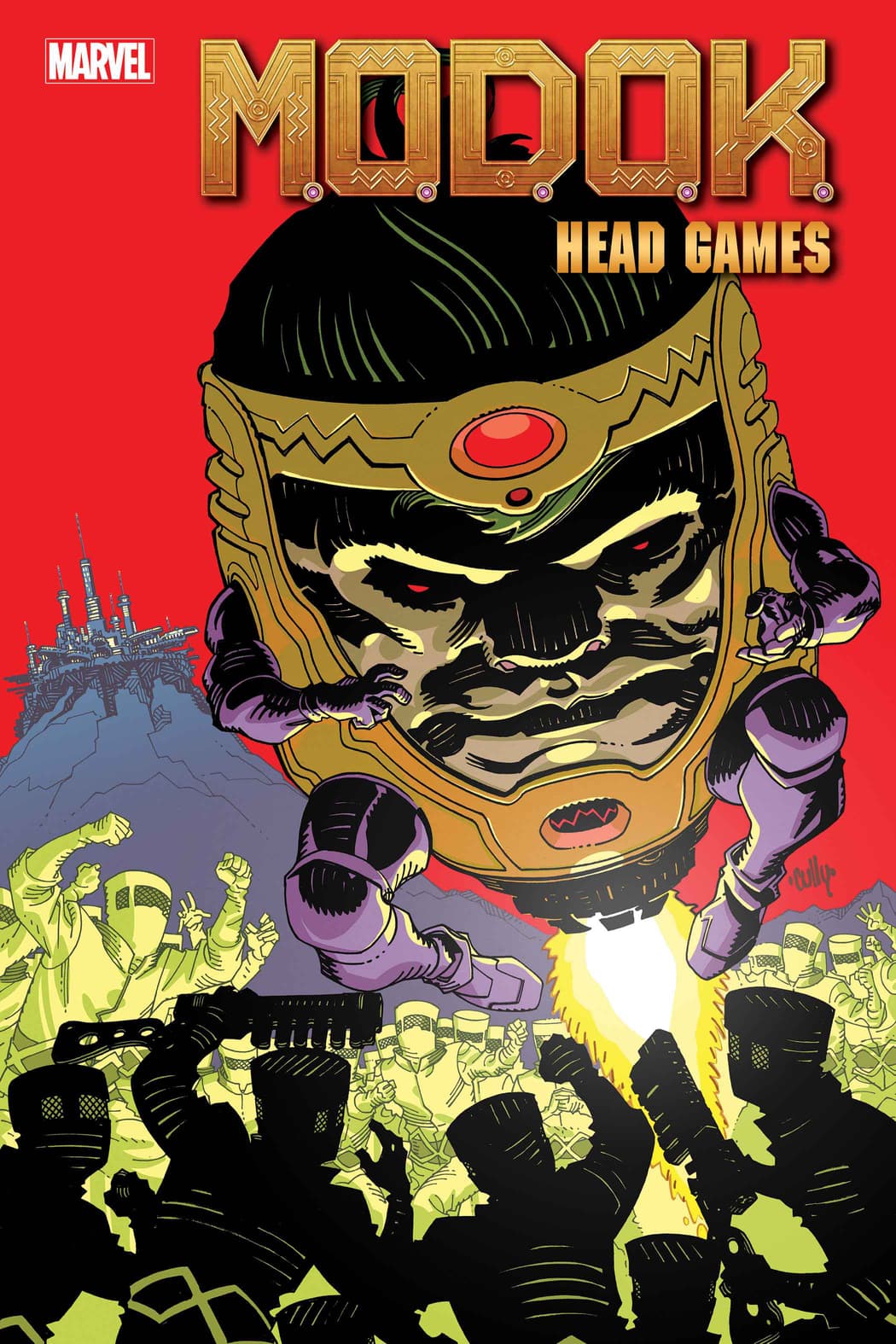 Written by Blum & Oswalt with art by Scott Hepburn, colors by Carlos Lopez, and letters by VC's Travis Lanham, ish #1 kicks off a four-mag quest that will find M.O.D.O.K. teaming up with the most unlikely of allies along the way...
But don't take our word for it! Here's Patton and Jordan breaking down the series themselves!