Comics
Published October 11, 2021
Remembering Andy Yanchus
1944-2021
Today, Marvel Comics pauses to reflect upon the life and career of long-time staff colorist Andrew P. Yanchus. During his 17-year career at Marvel, he contributed to several ongoing titles such as UNCANNY X-MEN, ALPHA FLIGHT, and NEW WARRIORS. He lived to be 77 years old.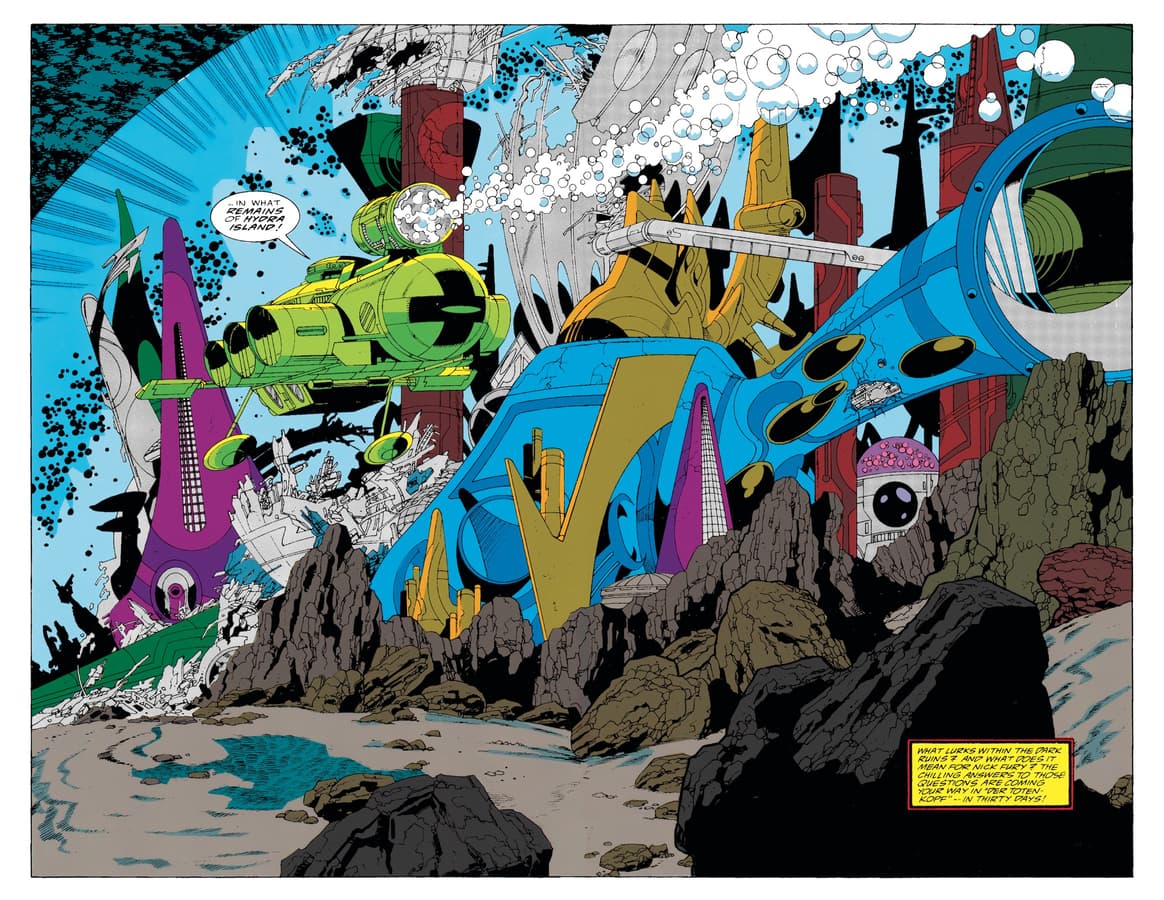 Born in Brooklyn, New York, Yanchus grew up building plastic modeling kits in the early 1950s, a hobby he turned into a successful career at Aurora Plastics Company in 1965, where he was revered by enthusiasts and his colleagues for his innovative modeling kits and enthusiasm. Having been educated at the Pratt School of Industrial Design, he excelled in his production methods and three-dimensional craftsmanship, later becoming Aurora's Project Manager for their hobby kit line.
In 1976, he shifted gears and began coloring for the House of Ideas. He started as a color correction artist, recoloring Spider-Man reprints for MARVEL TALES, and climbed the ranks to staff colorist. One of his earliest jobs was working with Chris Claremont and Dave Cockrum coloring UNCANNY X-MEN (1963) #104. Just a handful of years later, he colored the first appearance of Hobgoblin in AMAZING SPIDER-MAN (1963) #238.
While he worked behind the scenes on many books, his most notable and longer runs were on NEW WARRIORS #2-17, ALPHA FLIGHT #1-28, as well as the OFFICIAL HANDBOOK OF THE MARVEL UNIVERSE, the Deluxe edition, Master Edition, and Update 89.
Though Andrew had left his kit modeling career to pursue coloring comics, his passion for the community and his hobby never waned. He later co-wrote a definitive book about Aurora called Aurora Monster Scenes — The Most Controversial Toys of a Generation (2014). He also wrote for Starlog, Fantasy Modeling, and Collecting Scale Models magazines.
Andrew's work will be fondly remembered by fans and comics professionals alike. We offer condolences and thoughts to his family.