Comics
Published August 25, 2023
Remembering Dan Green, 1952-2023
Earlier this month, celebrated comic book artist and inker Dan Green passed away. With a career spanning more than four decades, Green's work brought some of the Marvel Universe's most beloved characters and stories to life for generations of fans to enjoy.
Born in Detroit, Michigan on November 26, 1952, Green began his career with DC Comics in the 1970s as an inker and finisher. In the world of comic book artistry, finishers complete initial storytelling breakdowns that are sparse in terms of details and tight illustration. Green worked extensively as a finisher rather than just an inker, doing extensive drawing and tightening of the pages on which he worked as well as providing the final polished inks.
Green's career at Marvel Comics began in 1973, when he inked Jim Starlin on CAPTAIN MARVEL (1968) #28. After inking and finishing Sal Buscema on DEFENDERS (1972), Green began one of his most enduring collaborative relationships: inking John Byrne on IRON FIST (1974), including IRON FIST (1974) #14, the debut of the classic super villain Sabretooth.
Green and Byrne went on to work together on AVENGERS (1963), with Green intermittently inking the adventures of Earth's Mightiest Heroes from 1978 to 1982, over renowned artists Carmine Infantino and Gene Colan.  During this period, Green also worked on AMAZING SPIDER-MAN (1963) and PETER PARKER, THE SPECTACULAR SPIDER-MAN (1976).
Additionally, Green took on primary penciling and inking duties on DOCTOR STRANGE (1974) for a brief but memorable run in 1983 as the Sorcerer Supreme uncovered the secrets of the Darkhold.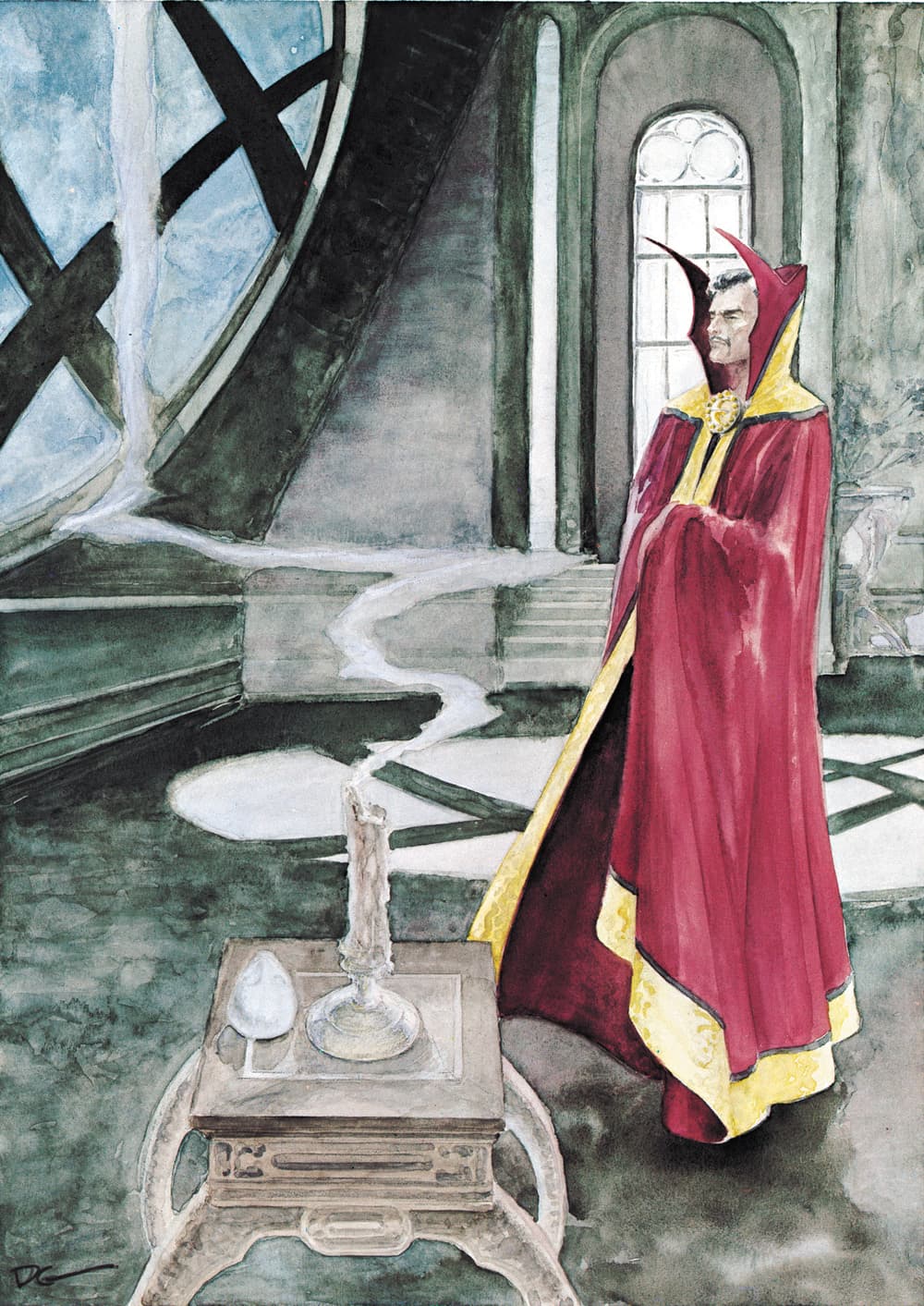 After learning about Green's talents as an accomplished painter, writer J.M. DeMatteis teamed up with Green for a much more haunting and surreal Doctor Strange story with the Marvel original graphic novel DOCTOR STRANGE: INTO SHAMBALLA (1986). In this story, Strange paid tribute to his late mentor the Ancient One at the venerable sorcerer's home in the Himalayas, only to stumble into a magical mystery that left him a changed man.
Perhaps Green's most lasting contribution to Marvel Comics was his work with the X-Men, starting in 1984 as the inker and finisher for John Romita, Jr. on UNCANNY X-MEN (1963). Green contributed consistently to the title until 1990, inking and finishing Marc Silvestri. He also memorably inked Jim Lee's first interior work with the X-Men. During this time, Green worked on the debuts of beloved characters Jubilee and Mister Sinister.
Green continued working with Silvestri on WOLVERINE (1988), the first solo ongoing series starring the clawed mutant Super Hero. Green remained on the title from 1990 to 1992, eventually working with penciler Adam Kubert after Silvestri left the series.
Green's other notable work with Marvel includes inking duties on CABLE: BLOOD AND METAL (1992), WEAPON X (1995), and CAPTAIN AMERICA (1998), which added to the deep bench of iconic Marvel heroes he left his mark on across his career.
In addition to the previously mentioned artists, Green provided finishes for artwork by influential artists Jack Kirby, Steve Ditko, John Romita, Sr., Walter Simonson, George Perez, and Al Williamson.
Outside of Marvel, Green worked on a number of DC titles in the early 2000s, including Batman: Legends of the Dark Knight, JLA, and Wonder Woman. He worked for the publisher through the end of his career.
Apart from his work, which will stand the test of time and continue to influence countless stories and storytellers to come, Green was a dear friend to many who worked with him. Marvel extends its deepest condolences to Green's family, friends, and fans worldwide.