Comics
Published June 15, 2020
Remembering Denny O'Neil, 1939-2020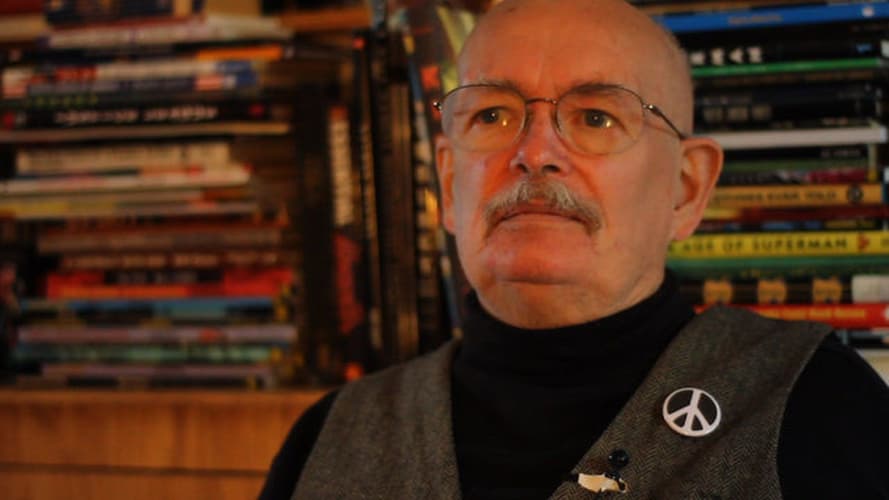 Marvel Comics pauses to pay tribute to writer and editor Denny O'Neil, a true giant of the industry and one of the greatest forces in comics. Over his decades-long career, he helped shape the comic book universe at Marvel and beyond, crafted multiple iconic and timeless characters, and set a tone of realism and relevancy in his storytelling that endures to this day.
Growing up in St. Louis, Missouri, O'Neil first cut his writing teeth as a newspaper journalist and columnist, often writing about comic books. After fellow Missourian Roy Thomas pushed him to take a Marvel writer's test for editor Stan Lee, O'Neil earned his place to script books at Marvel, including late 1960s titles such as STRANGE TALES and X-MEN, the latter of which marked the first of many legendary collaborations with artist Neal Adams. O'Neil's real-world philosophies fit in well with Lee's vision of a more grounded Marvel Universe, and he worked for the company until accepting editing work with DC Comics in 1968, most notably on Green Lantern/Green Arrow stories. In a seminal arc that left a profound impact in the comics industry, O'Neil and Adams tackled the taboo subject of drug addiction among the youth with the discovery that Green Arrow's ward Speedy was abusing heroin.
After more than a decade of landmark stories and creations, O'Neil returned to Marvel in 1980 as both writer and editor, jumping into AMAZING SPIDER-MAN and not only reuniting with characters like Doctor Strange and Daredevil, but forming new creative relationships with the likes of Frank Miller and John Romita Jr. During these trailblazing years, O'Neil explored the consequences of Tony Stark's battle with alcoholism, his loss of the Iron Man armor to James Rhodes, and his triumphant victory over his inner demons, as well as aiding Miller, as his editor, in a more gritty, realistic portrayal of the Man Without Fear's crusade against crime in DAREDEVIL.
In 1986, O'Neil rejoined DC Comics and stayed with the company for several more years, working with old friends and new collaborators. He continued to write comics for the rest of his life, revisiting familiar characters and concepts, but always looking for ways to shepherd them into new landscapes and allow them to grow while still respecting their history.
Writers and artists who worked with him were impressed by his devotion to the craft of comics, his belief in the characters, and his passionate drive to create stories that mattered. O'Neil was adamant that the job of an editor should be to support a title's creative team in all ways, and remain invisible while doing so. In addition to comics and graphic novels, he also wrote prose novels, non-fiction works, screenplays, and reviews.
Denny O'Neil was a singular talent and a man of principles and strong convictions, all of which can be clearly seen in every word he ever wrote. The industry will forever remember him, and he will be sorely missed.