Comics
Published October 8, 2021
Remembering Jeffrey Huet
1975-2021
Marvel Comics pauses to reflect upon the life and career of inker and cover artist Jeffrey "Jeff" Huet, well-known for not only his artistry in inks, but also his kindness. During his time with Marvel, Jeffrey worked on FANTASTIC FOUR and the "Planet Hulk" arc of INCREDIBLE HULK with frequent collaborator, friend, and penciler Carlo Pagulayan. They shared the same dream, to make comics. He lived to be 46 years old.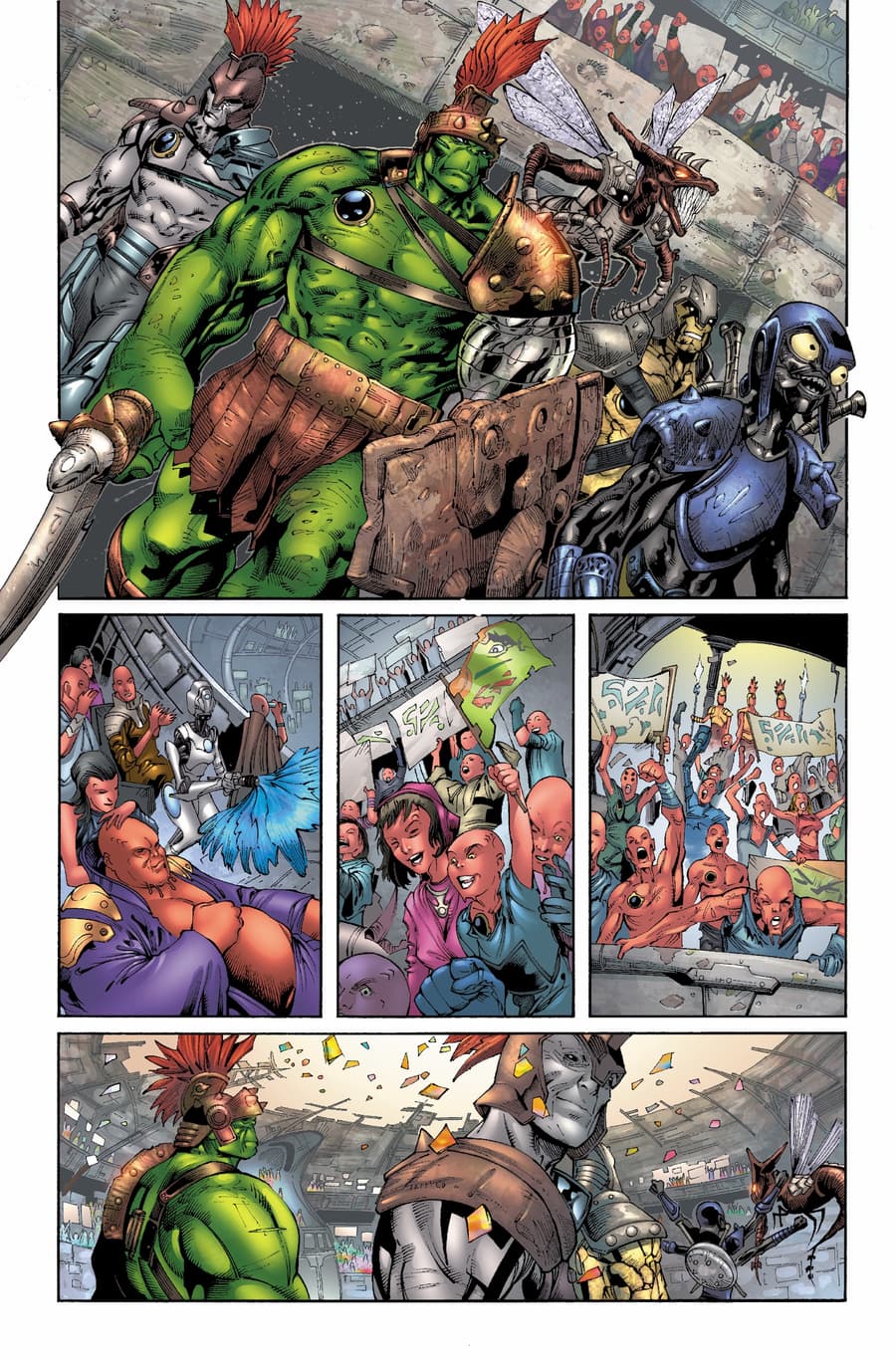 From Calamba, Laguna in the Philippines, Jeffrey dedicated his time to creating comics and making music as a singer and guitar player. His career in comics included inking interiors and working as a cover artist for DC Comics, most notably Animal Man and Birds of Prey, and started at Marvel in 2005.
While at Marvel, he worked on the immensely popular Planet Hulk storyline as well as MARVEL ADVENTURES: FANTASTIC FOUR (2005) #1-3, IRON MAN: DIRECTOR OF S.H.I.E.L.D. (2007) #27, 29-32, ULTIMATE COMICS ARMOR WARS (2009) #1-4, IRON MAN: LEGACY (2010) #10-11, and WAR OF KINGS: WARRIORS (2009) #1. For the last three years, he worked on the LEGO Avengers Superhero Legends magazine with penciller Joel D. Poischen.
Jeffrey Huet will be remembered fondly by his colleagues and fans alike. We offer condolences and thoughts to his family.