Comics
Published August 30, 2018
Remembering Russ Heath, 1926-2018
Marvel mourns the loss of the legendary creator.
Marvel Comics pauses to reflect upon the life and career of artist Russ Heath, a renowned draftsman of the field and widely known for his great contributions to war and Western comics as well as to Marvel during their formative years of the 1940s and 1950s. Russ Heath passed away on August 23, 2018 at the age of 91.
Russell Heath Jr. dove into the comics industry as a high school student, and after serving in the Air Force during World War II, he continued to pursue his passion in art. This drive led him to a staff position at Timely Comics, Marvel's predecessor, in 1949 and the opportunity to hone his craft while working among experienced creators. He soon gained art assignments on early Western stand-out characters such as Kid Colt and the Two-Gun Kid, and even Super Heroes like the Witness, a costumed crimebuster created by Stan Lee.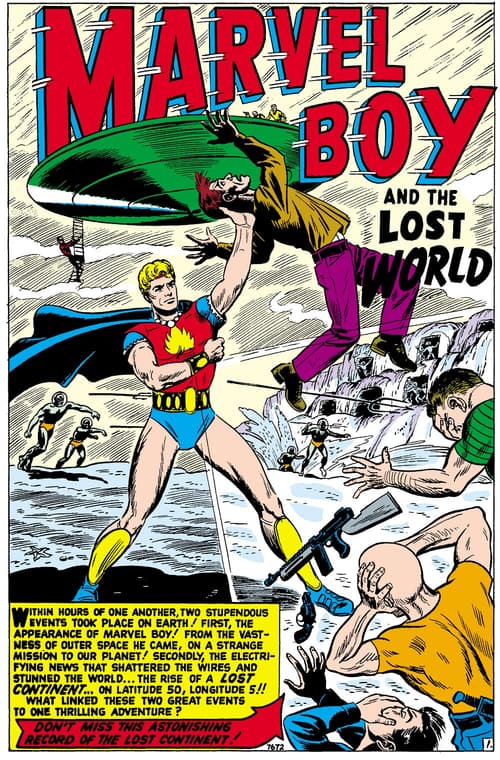 Into the 1950s, Heath took on a multitude of Western tales at Timely, but when the company evolved into Atlas Comics, the artist returned to Super Heroes by illustrating the first few issues of MARVEL BOY, which featured a super-powered youth with a science-fiction vibe. It soon became evident Heath excelled when drawing war stories, and his accurate depictions of combat vehicles and equipment stood out among those of his peers in the business due to his use of models and other reference material. Heath's military comics became immortalized when they served as the inspiration for a series of paintings by pop artist Roy Lichtenstein.
In later years, Heath continued his career at various comics publishers predominantly on war genre titles, while also taking on commercial art jobs in the advertising industry. His work in advertising found its way into comic books in the 1970s with a series of memorable ads for Revolutionary War and Roman toy soldier products. The artist returned to Marvel in 2009 to produce an important flashback sequence IMMORTAL IRON FIST #20.
Today, Russ Heath's art stands as a testament to his dedication to detail and draftsmanship, and his professional work ethic set a standard for those who followed him in the comics world. The comic book industry will never forget his work and contributions.