Comics
Published November 21, 2019
Tales from the Backlists: 11/21
Dive into the Marvel Unlimited archives with our #TBT spotlight!
Digital comics library Marvel Unlimited is your all-access pass to Marvel Comics, with an array of classic and recent issues added weekly and as early as six months after they're in stores! With an award-winning archive of 25,000+ issues and growing, we know it might be tough to uncover new reading for your digital long box.
That's why the Marvel Unlimited Editors have you covered with our favorite series, Hidden Gems and must-read arcs from our classic catalog, all available to read NOW!
This week, we're taking on a galaxy far, far away with the most feared bounty hunter of the Outer Rim, Deep Core and Hutt or Mandalorian space—no corner of the universe can escape Boba Fett!
Run down the enigmatic executioner's hit list with a few of our favorite one-shot tales!
We begin our story like any other…with a hot n' heavy interlude between two gargantuan Hutt aristocrats.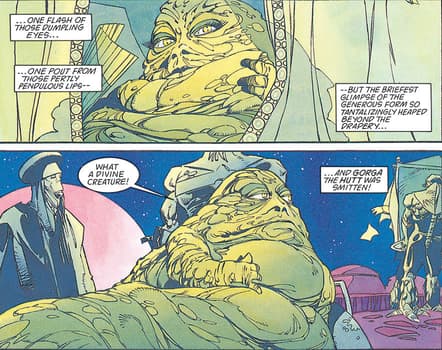 Seeking the abdominous Anarcho as his bride, Gorga the Hutt tries to appease her difficult dad Orko by eliminating the infamous Pirate of Bar-Kooda, who has seized several of Orko's shipments. That's where our friend Boba factors in…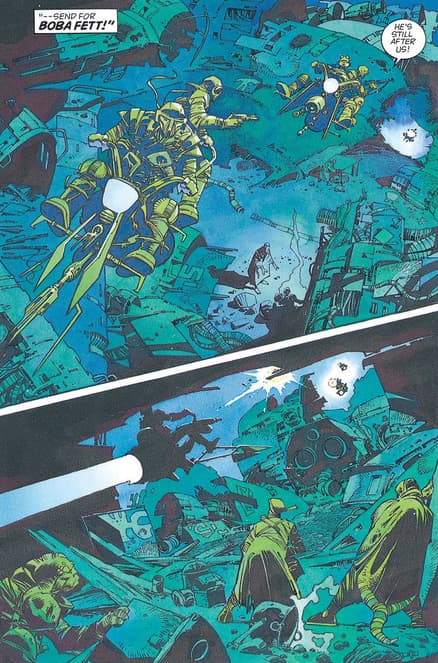 Fett comes in blaster-first for one of Bar-Kooda's associates, Magwit "The Magician", a motley-dressed fool whose parlor trick of gagging up birds conceals his dangerous connections. Thankfully, Boba's got some tricks of his own…
With Magwit as unwilling assistant, the magic show's the thing wherein Boba catches the conscience of Bar-Kooda. And would you check out that one-two set-up!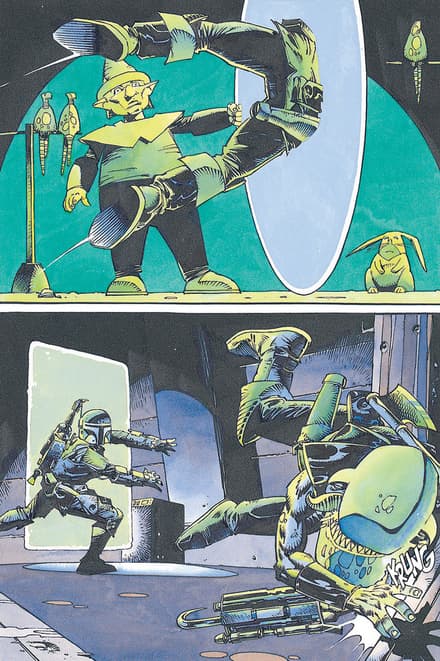 Continue with STAR WARS: BOBA FETT - MURDER MOST FOUL (1997) #1 for another reprehensible hit job commissioned by Gorga, (this time against the in-laws)!
But let's head to another sector of the galaxy with…
Our next Boba-cious chapter takes us to the Gulma province, home to a flat-headed turtle-looking race called the Gulmarids. The Empire has fallen, but a rogue Imperial Death Ship continues a reign of terror across the stars, systematically rounding up species as slaves, or worse, wiping them out to use as engine fuel or water. We'll let Gulma's Slique Brighteyes break it down: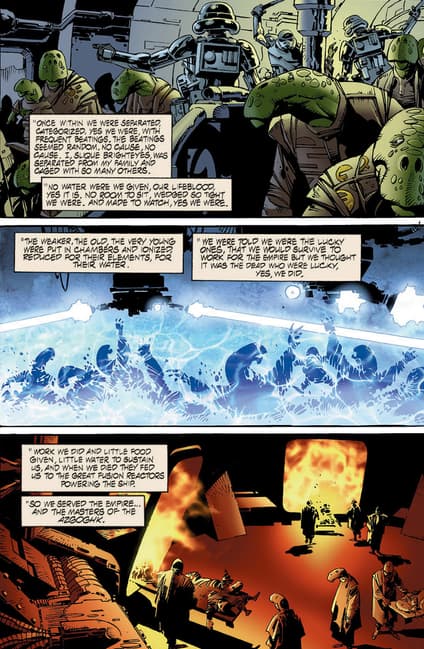 Not one for sentiment, it's hard to explain why Boba accepts Slique's modest offer of 100 credits to slay the sadistic scientists behind Gulma's genocide. Could it be that underneath his helmet is a Boba changed by his pitfall with a Sarlacc?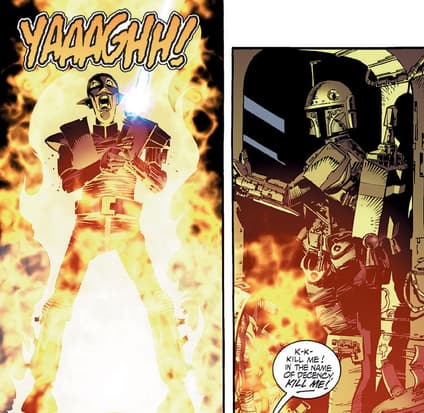 We can't say that Boba's mission for justice goes off without a hitch, although he does manage to liberate some seriously cute critters that were Azgoghk captives…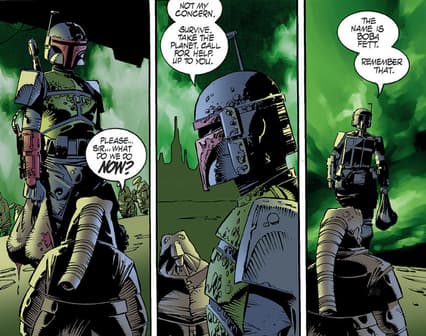 This is perhaps the closest to cuddly we've ever seen Boba, so let's wrap up with one final fable that sees the hit-for-hire at his finest.
This Imperial Era one-shot really ought to be called "Age of Reveling", because Boba's having the time of his trying to kill Zingo Gabnit, a fellow bounty hunter who's beyond-the-pale job history is too much for even Fett.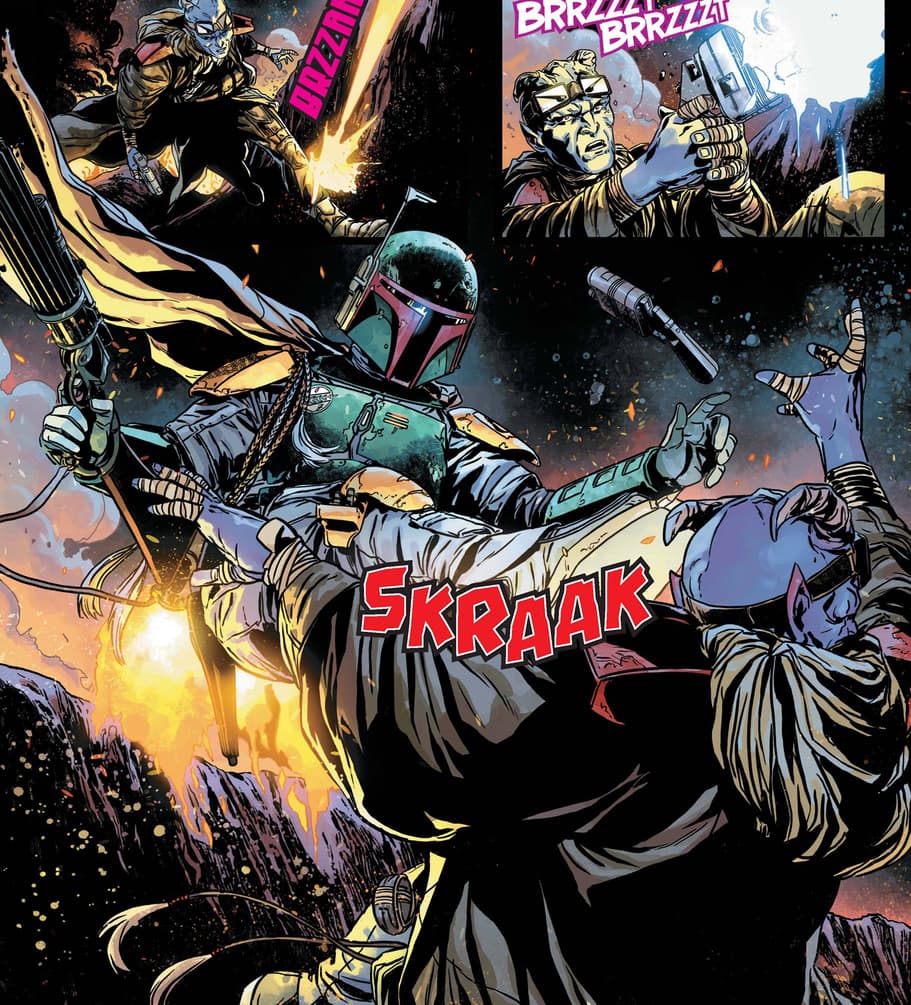 To the tune of 100,000 credits, Boba trails Zingo through the Outer Rim's not-at-all-ominous Death Plains, to find that a desert township has already been laid to waste by the murderous merc. Zingo proves crafty…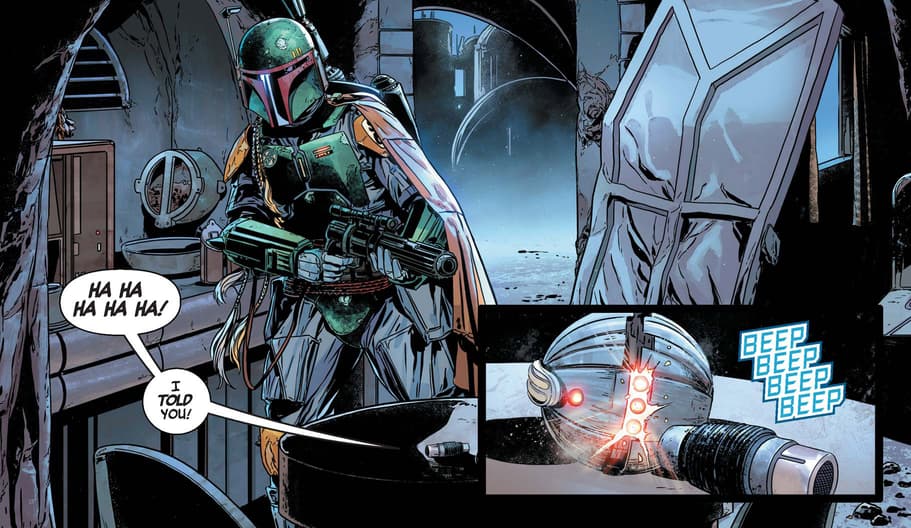 But in the end, even an opportunistic, double-dealing bounty hunter has to follow the code. Don't hunt "bad men". Don't hunt "murderers". And don't hunt "criminals". What do you hunt and only hunt, Boba?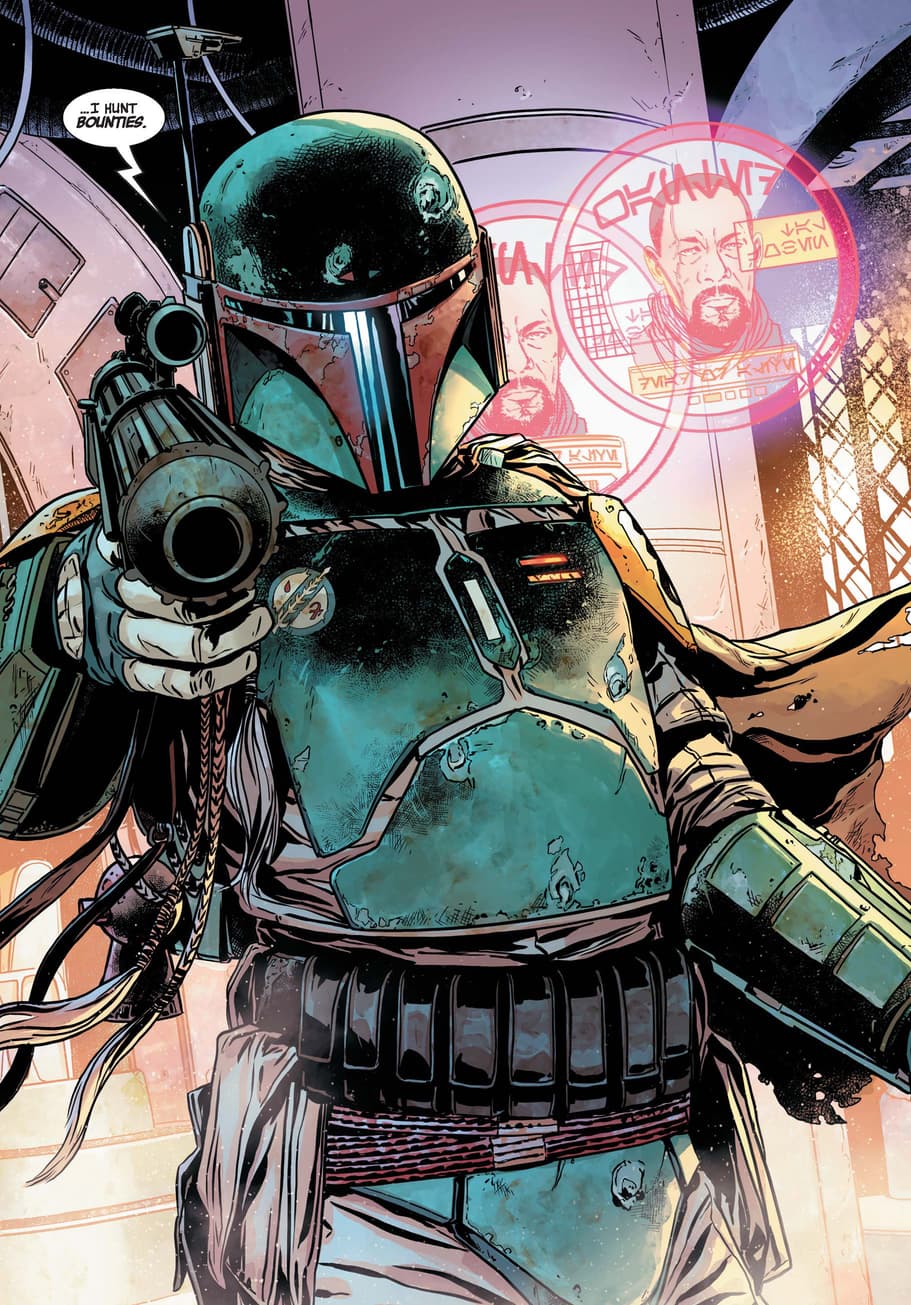 Want more Fett-tastic comics? Try our Boba Fett Reading List, and join Marvel Unlimited to read these issues—and over 25,000 more—right now!
The Hype Box
Can't-miss news and updates from across the Marvel Universe!