Comics
Published September 12, 2018
The Winter Soldier Returns to Comics This December
Bucky's redemption journey continues this winter!
Bucky Barnes has come a long way since his initial return as the Winter Soldier, and his path to redemption will continue! On Wednesday, December 5, writer Kyle Higgins and artist Rod Reis will bring WINTER SOLDIER #1 to Marvel comics readers as a limited series as Bucky embarks on his mission to help others forge their own ways forward – no matter what the cost!
Higgins says that writing Bucky as a character all his own and moving beyond his past as Captain America's sidekick was "one of the trickiest parts" of creating his individual story, but sees the Winter Soldier as "the gold standard for what a 'former sidekick' story could be." He continued: "Losing his mind, becoming a weapon for the enemy, committing terrible deeds he would one day regret... it was a backstory that gave the character a world and a journey that was specific to him. The fact that he used to be Captain America's sidekick informed him, but did not define him."
Higgins cited Ed Brubaker's WINTER SOLDIER run, which set Bucky on a path to right his past wrongs, as a catalyst for this leg of Bucky's journey. The previous story "explored the pitfalls and emotional fall out of Bucky's time as a weapon for the enemy and slowly took him on a journey to find redemption. He became Captain America. He spent time in the Gulag. He died to save the world. He sought to fix old wrongs from the Cold War. In many ways, Bucky successfully atoned for his sins." His next logical step? "He's going to help others do the same thing. It's Bucky's way of channeling his own pain in a productive, personal way – by helping others find the redemption that he found."
Rod Reis, who also drew the cover for WINTER SOLDIER #1, added: "To be able to work with a character that has such a rich legacy and striking visual identity is really exciting. Taking Bucky forward and building a world unique to him – one that still respects his past – is an artist's dream. I can't wait for people to see what we've come up with."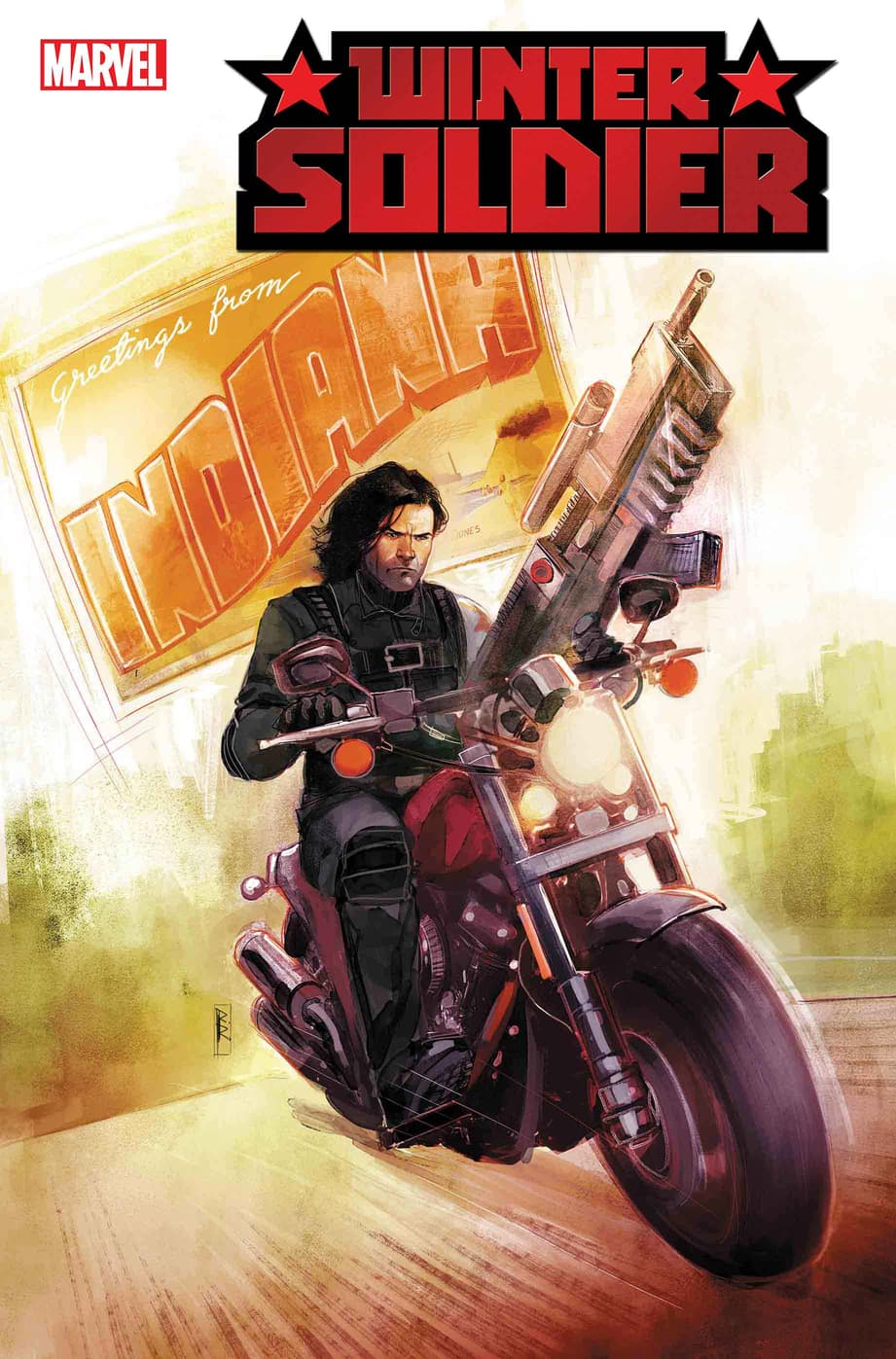 WINTER SOLDIER #1 goes on sale Wednesday, December 5! Follow Marvel.com for more news on when you can pre-order your copy online -- or contact your local comic shop!
The Hype Box
Can't-miss news and updates from across the Marvel Universe!