Comics
Published February 14, 2019
'War of the Realms' Consumes the Universe with 'Strikeforce' Issues
Three brand-new one-shots explore the cosmic impact of 'War of the Realms'!
This April, Malekith's dark forces finally reach Earth in WAR OF THE REALMS! 
In desperate attempts to fight back and undermine the foundation of support that the Dark Elf has constructed across the other nine Realms, the heroes of the Marvel Universe team-up in groups never seen before. This May, witness three new one-shot stories that tell their tales in WAR OF THE REALMS STRIKEFORCE!
WAR OF THE REALMS STRIKEFORCE: THE DARK ELF REALM #1, written by Bryan Hill with art by Leinil Francis Yu, sees the Punisher leading a charge to shut down the Black Bifrost!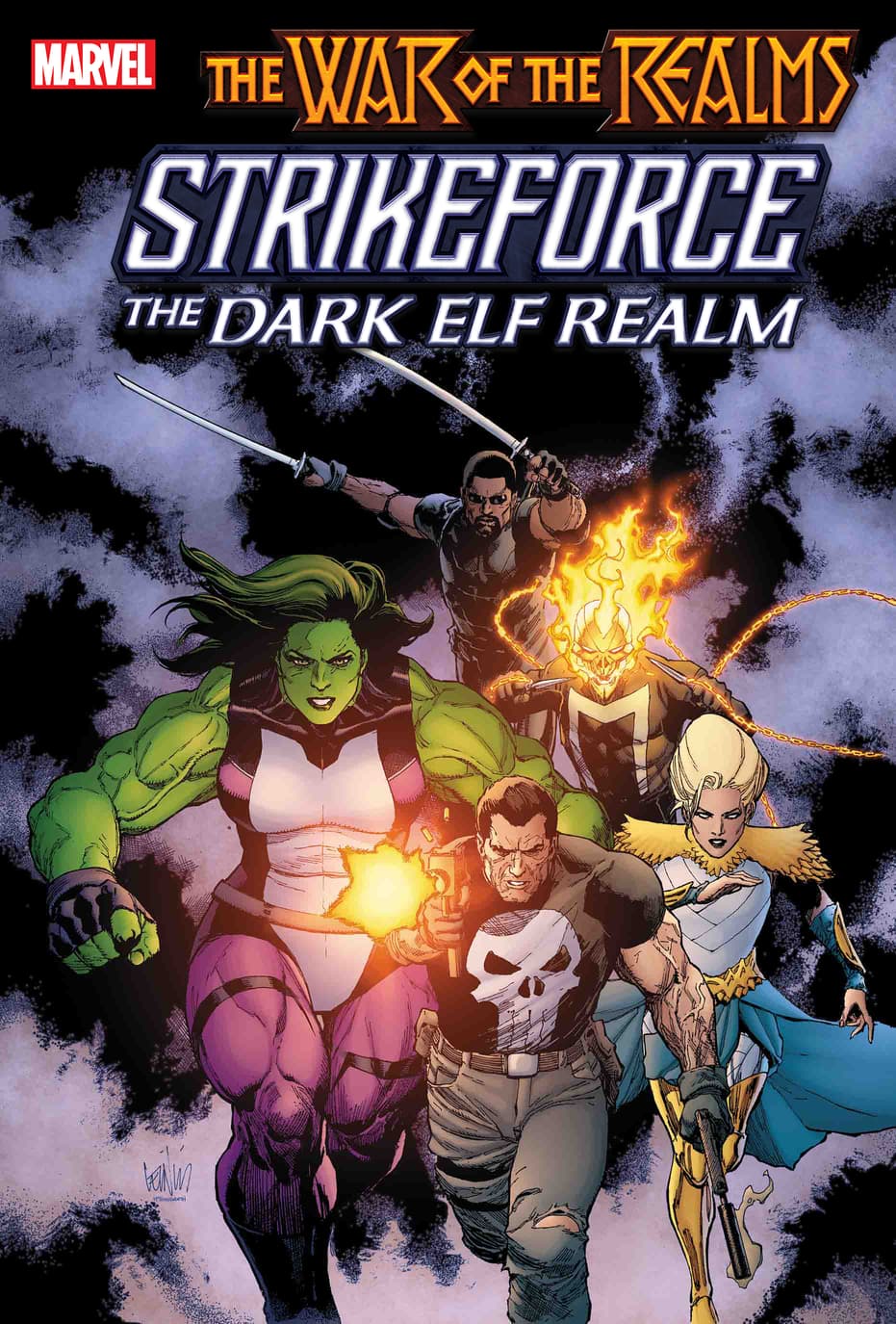 Deep in the swamps of Svartalfheim stands the Black Bifrost, Malekith's corrupted Rainbow Bridge and the only reliable means of travel between the realms with the true Bifrost still in pieces. If the gods are going to stop Malekith's invasion, the Black Bridge must fall.
With her son missing and husband injured, Lady Freyja must take up the challenge herself...but she won't go alone. Jen Walters, the Punisher, Blade, and Ghost Rider follow the All-Mother of Asgard straight into Malekith's home territory!
Then, in WAR OF THE REALMS STRIKEFORCE: THE WAR AVENGERS #1, Captain Marvel and her War Avengers hold the frontline in the cosmic battle...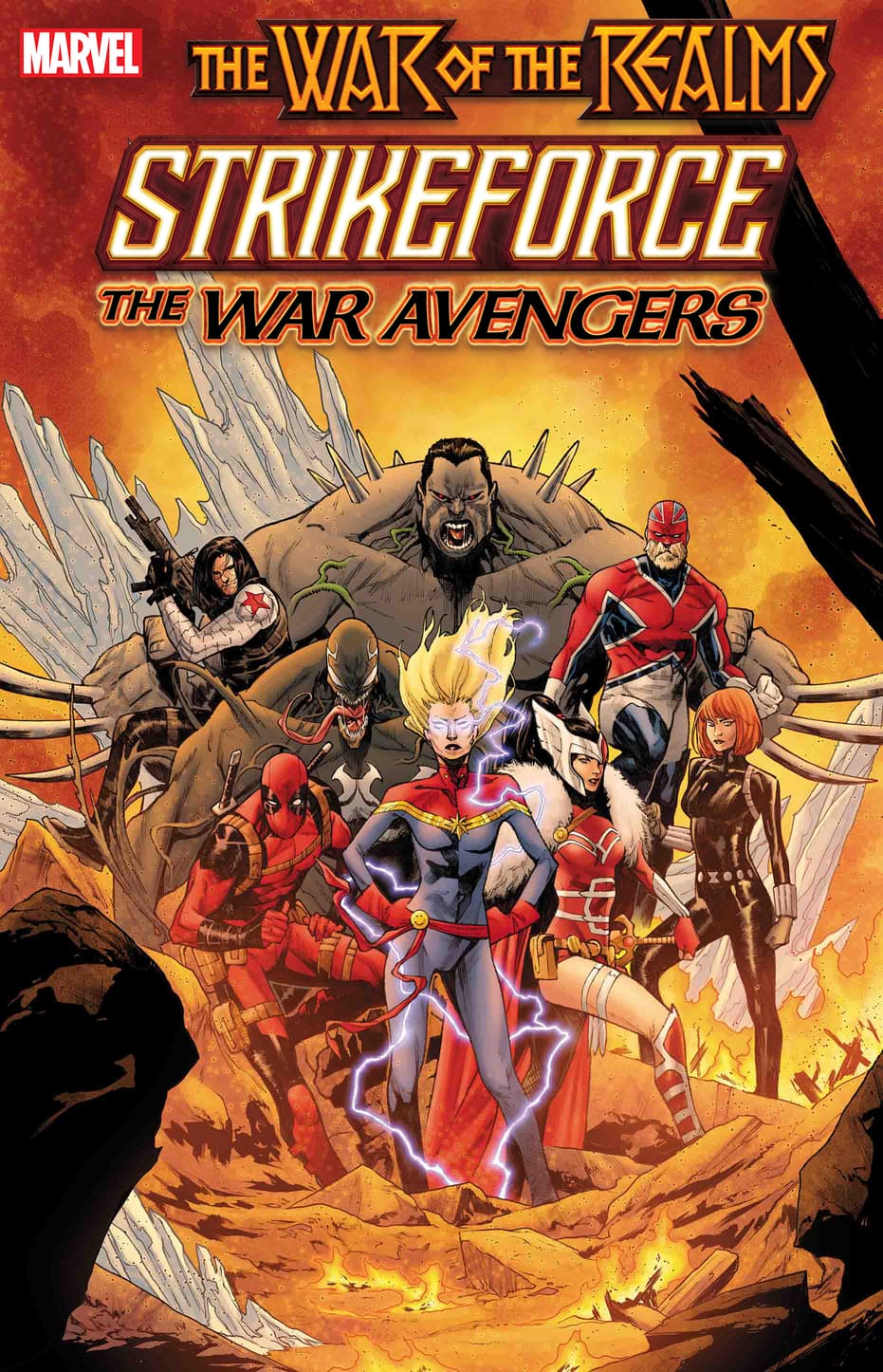 Writer Dennis "Hopeless" Hallum and artist Kim Jacinto tell the tale as Carol Danvers leads the fight to reclaim the Earth! But even with a crew of heavy hitters (Weapon H, Captain Britain, Venom, Deadpool) and two of the best spies on the planet (the Winter Soldier and the Black Widow), Carol's fighting a losing game.
Malekith's allies are without number—and the battlefield is bigger than any Carol's commanded before. Time to lay it all out on the line—and fight for a miracle.
 And finally, in WAR OF THE REALMS STRIKEFORCE: THE LAND OF GIANTS #1, writer Tom Taylor and artist Jorge Molina trap the God of Thunder in the land of ice and snow.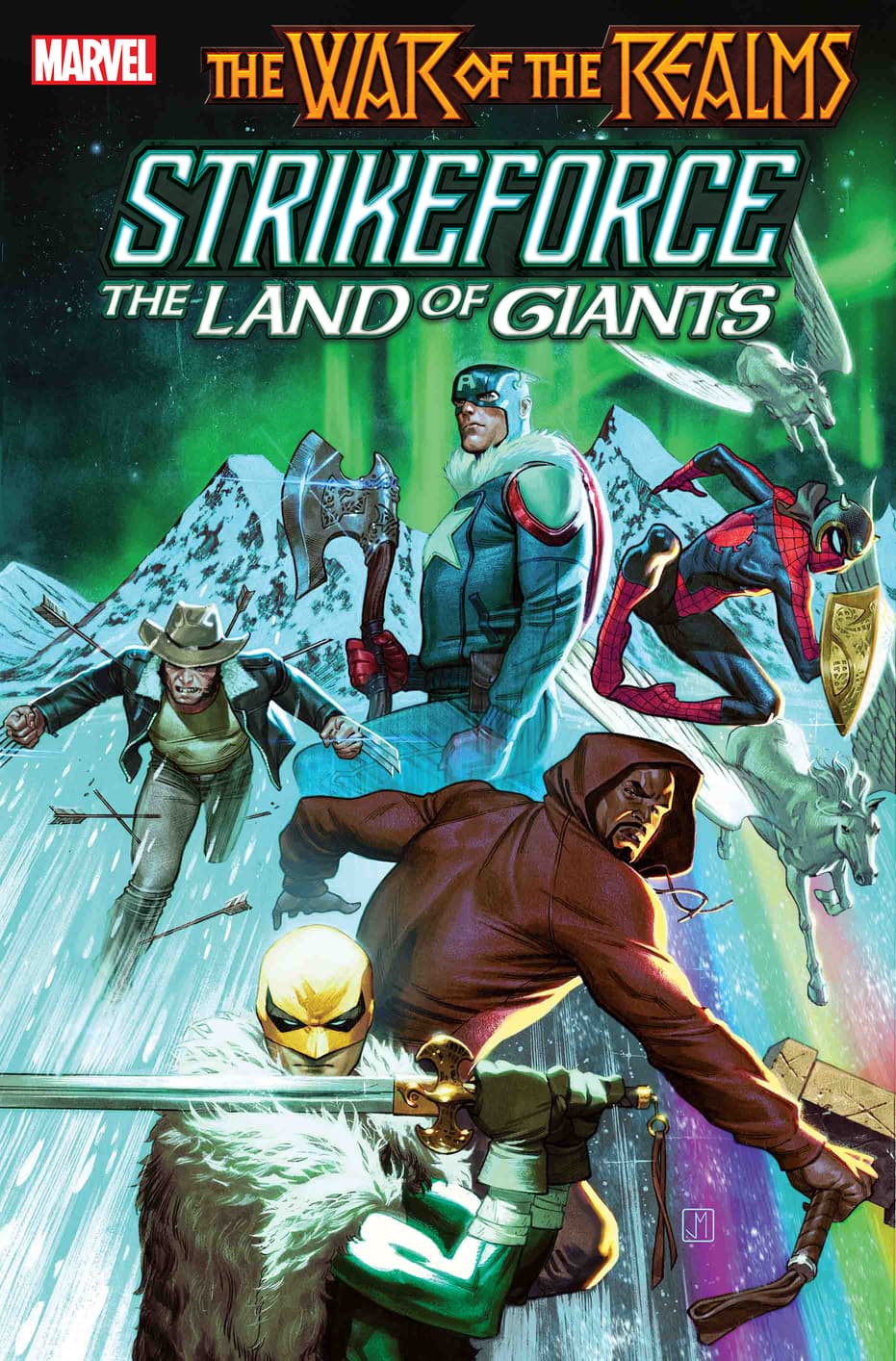 …And it's up to Captain America to rescue him before all is lost!
Taking up Thor's ax, Jarnbjorn, Cap and his team—Spider-Man, Wolverine, Luke Cage and Iron Fist—invade the Frost Giant realm in search of their fellow Avenger. But this rescue mission will cost far more than they expect...
Pre-order each WAR OF THE REALMS STRIKEFORCE issue right now at your local comic shop! Then stay tuned to Marvel.com for more WAR OF THE REALMS updates!
The Hype Box
Can't-miss news and updates from across the Marvel Universe!