Culture & Lifestyle
Published September 6, 2018
Make Your BFHF Squirrel Girl's Cupcakes
Treat your friends with this 'Marvel Rising'-inspired recipe!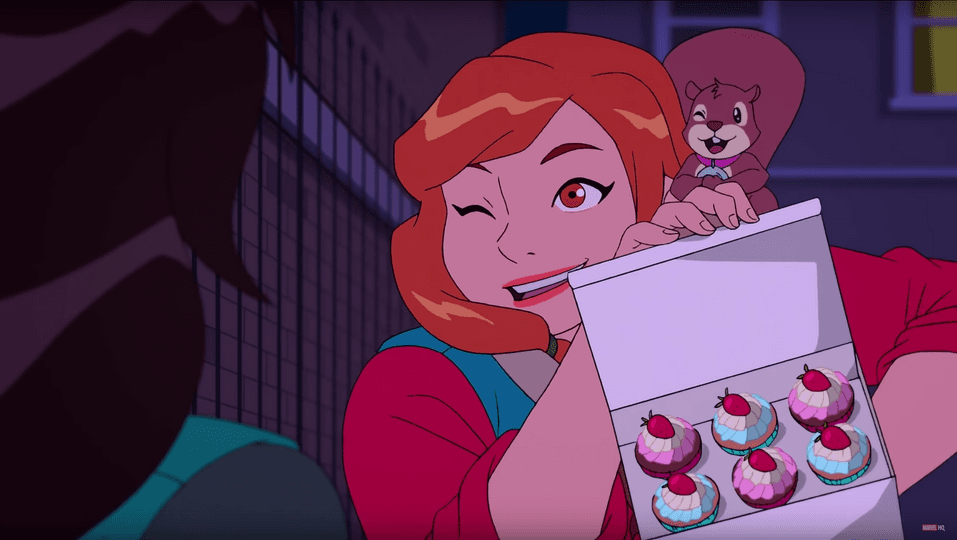 Doreen Green AKA the unbeatable Squirrel Girl has been taking down Marvel's toughest baddies since 1991, but what makes her special is her empathy and compassion. It's this special trait that makes her a solid best friend. Not just a best friend but a BFHF ("Best Friend Heroes Forever"), as demonstrated in "Marvel Rising: Initiation," below!
Squirrel Girl and Ms. Marvel are the bestest BFHF duo we could have ever imagined. Taking Doreen's lead, our resident treats expert Jenn Fujikawa (@justjenn) is back with another recipe to show your bestie what they mean to you! Squirrel Girl fans of all-ages, it's time to assemble and get ready to bake some delish cupcakes for your BFHF!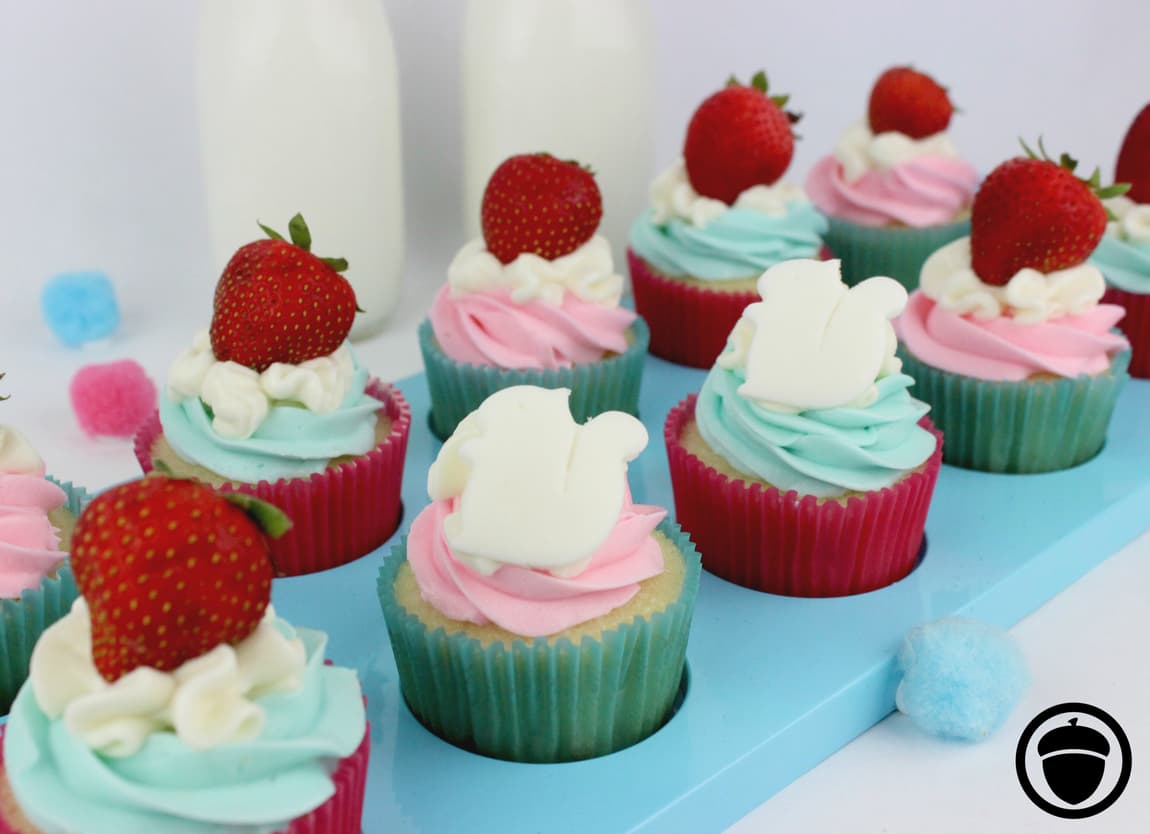 Squirrel Girl Cupcakes
Recipe by Jenn Fujikawa (@justjenn)
You'll Need:
white fondant
small squirrel cutter
strawberries
Cupcake Ingredients:
3 eggs
2 cups sugar
2 cups all-purpose flour
1 cup buttermilk
1 ½ tsp baking powder
1 tsp vanilla extract
1 tsp almond extract
¾ cup (1 ½ sticks) unsalted butter
pinch of salt 
Frosting Ingredients:
3 cups powdered sugar
1 cup (2 sticks) unsalted butter, softened
6 tbsp milk, as needed
1 tsp vanilla extract
blue food gel dye
pink food gel dye
Directions:
Preheat oven to 350 degrees. Prep a cupcake pan with liners.
Roll out the fondant, then use the cutter to cut out squirrel shapes. Set aside.
In a medium bowl, whisk the flour, baking powder, and salt. Set aside.
In the bowl of an electric mixer, cream the butter and sugar until fluffy.
Carefully add the eggs one at a time until incorporated, then add the vanilla and almond extract.
Alternate buttermilk with the dry ingredients until combined.
Spoon the batter into prepped liners.
Bake 15-17 minutes, depending on your oven. Let cool on a wire rack.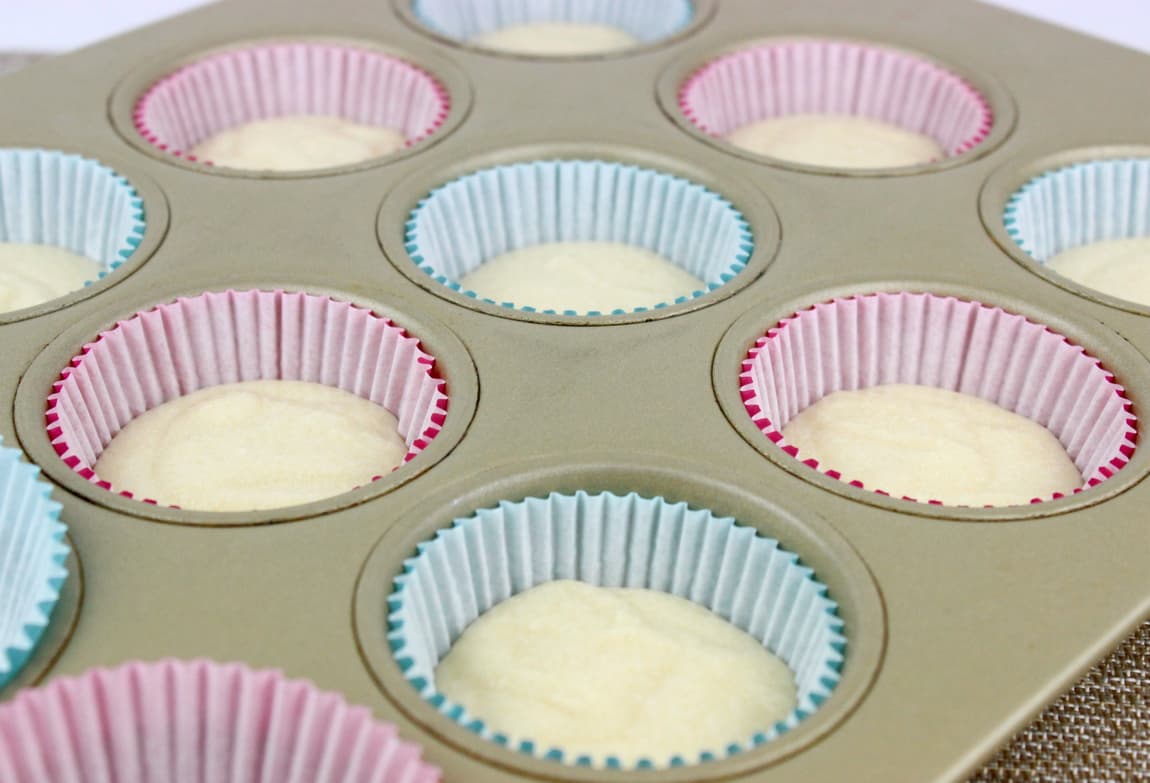 In the bowl of an electric mixer, cream the butter while slowly adding the powdered sugar. Add the vanilla, then the milk as needed.
Once you get the consistency you want, turn the mixer up to medium high and whip for about 10-15 seconds.
Separate the frosting into two separate bowls, reserving approximately 1 cup in a third bowl.
Dye one bowl of frosting pink, and the other blue, using the food gel dyes.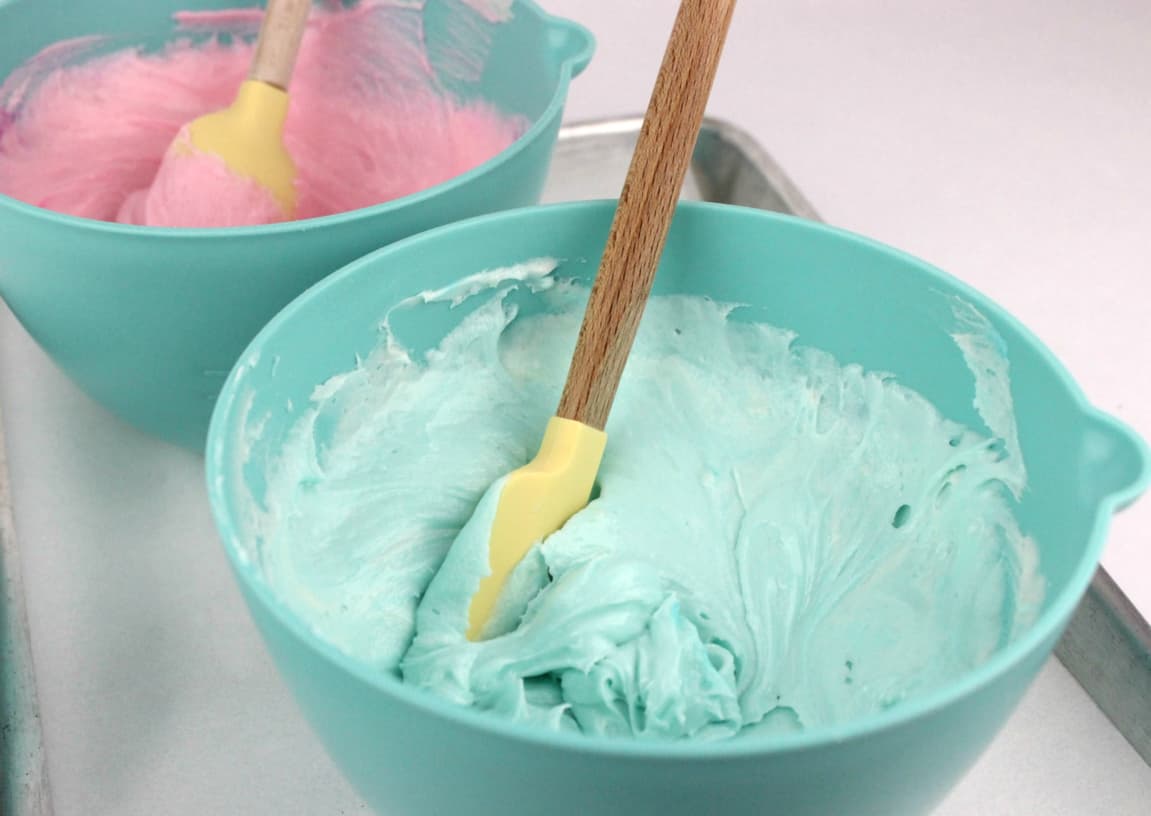 Use a large 1M star tip to pipe half the cupcakes with pink frosting, and the other half with blue frosting.
Again using a 1M star tip, add a small amount of white frosting on top of each of the frosted cupcakes.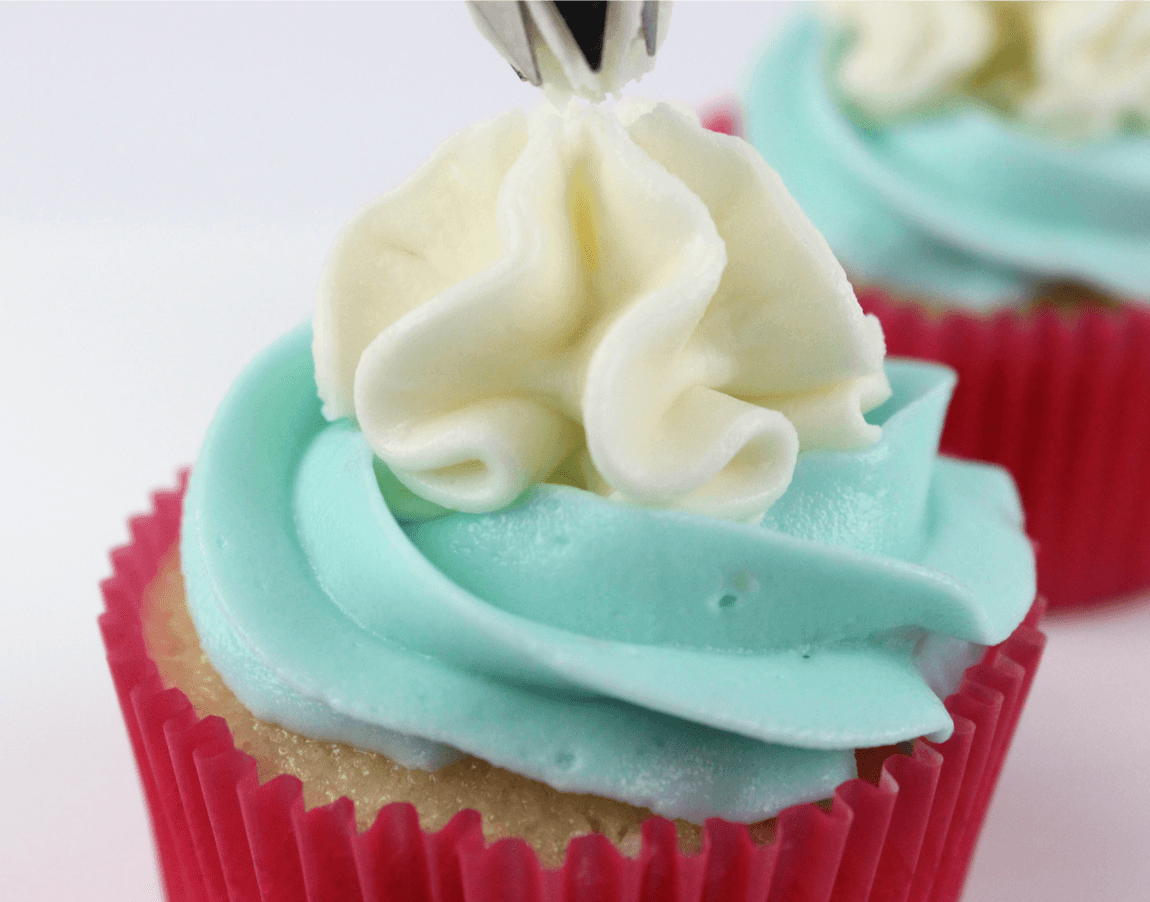 Top with strawberries and fondant squirrels to serve.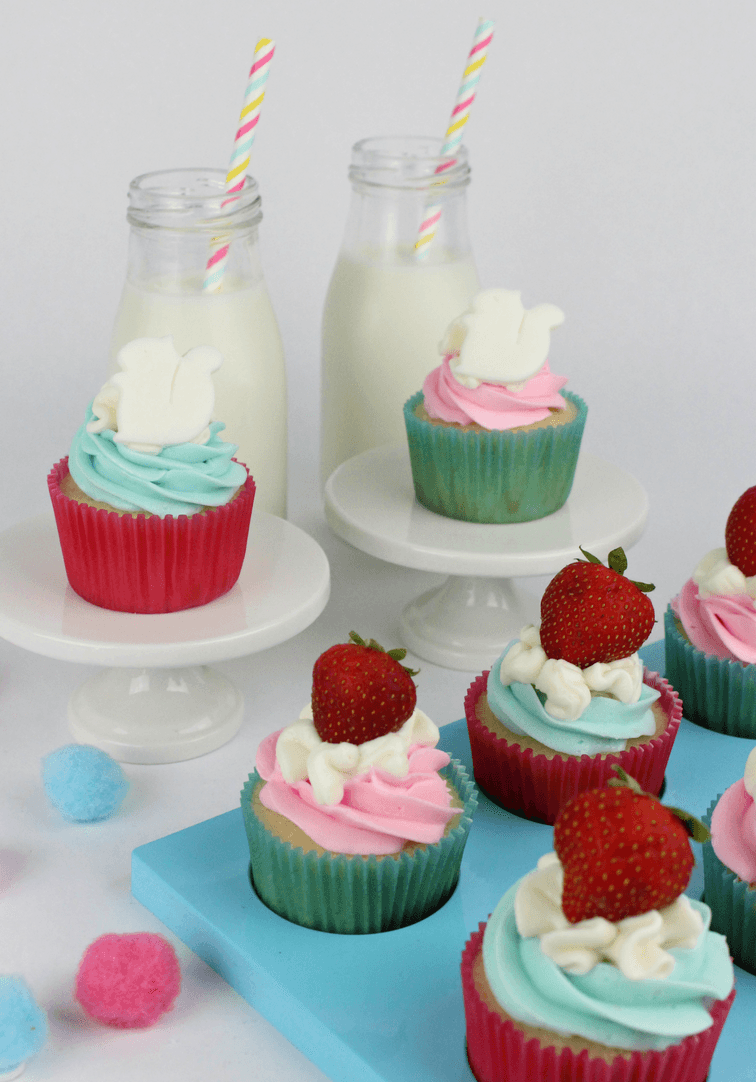 Don't miss Squirrel Girl and Ms. Marvel in "Marvel Rising: Secret Warriors" airing next month on Disney Channel and Disney XD on Sunday, September 30! For now, you can watch our two BFHF in "Marvel Rising: Initiation" (click here to watch)! 
Get to know Doreen Green AKA Squirrel Girl from "Marvel Rising" in a special bonus clip of Earth's Mightiest Show below! Can't get enough? Don't miss out on The Unbeatable Squirrel Girl in 2 Minutes with Marvel TL;DR.
In the animated film, "Marvel Rising: Secret Warriors," powered teens Ms. Marvel, Squirrel Girl, Quake, Patriot, America Chavez, and Inferno join forces as an unlikely, but formidable crew of aspiring heroes. When a threat no one could have expected bears down on the Marvel Universe, this ragtag, untrained band of teens have no choice but to rise together and prove to the world that sometimes the difference between a "hero" and "misfit" is just in the name.
For more information, check out "Marvel Rising" on Facebook, Twitter, and Instagram. Subscribe to Marvel HQ on YouTube for full episodes and more!
The Hype Box
Can't-miss news and updates from across the Marvel Universe!