Culture & Lifestyle
Published June 30, 2020
Remembering Joe Sinnott, 1926 - 2020
As accolades appear and accumulate across the industry from pros and fans alike, Marvel Comics pauses to celebrate the incredible life and career of artist Joe Sinnott.
One of seven children growing up in a boarding house in Saugerties, New York, Sinnott took to drawing at an early age. After serving with the U.S. Navy in Okinawa during World War II, he enrolled in the School of Visual Art's predecessor institution, the Cartoonist and Illustrators School.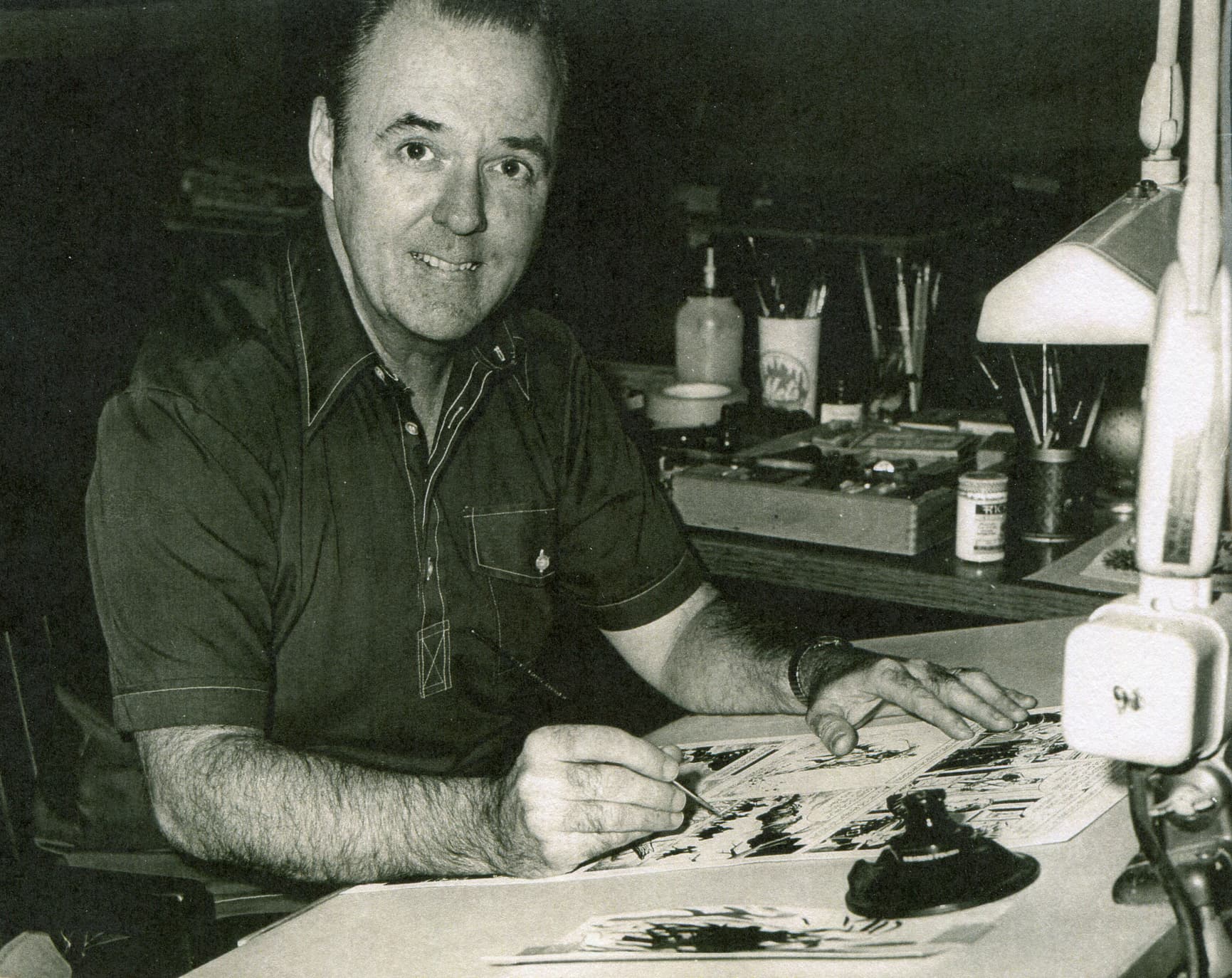 In 1950, he scored his first comics assignment in Mopsy #12, a humor book put out by St. John Publications. Not long after, Sinnott started as an assistant to Lone Ranger artist Tom Gill, a position which brought him a world of experience as he provided penciling for Gill's clients Dell Comics and Atlas Comics (later becoming Marvel). Editor Stan Lee gave Sinnott his first solo work in 1951, and as the decade progressed, he penciled stories in just about every genre known to the industry at that time—Western, humor, science fiction, war, crime, romance, and even biblical tales.
Through thick and thin, Sinnott continued to pick up Atlas assignments while the company transformed into the Marvel we know today. During that time, he first partnered with penciler Jack Kirby, and the two began producing tales of giant monsters for comic books like TALES TO ASTONISH. In 1962, Sinnott landed an assignment that would change the course of his professional life, inking FANTASTIC FOUR #5, the debut of Doctor Doom.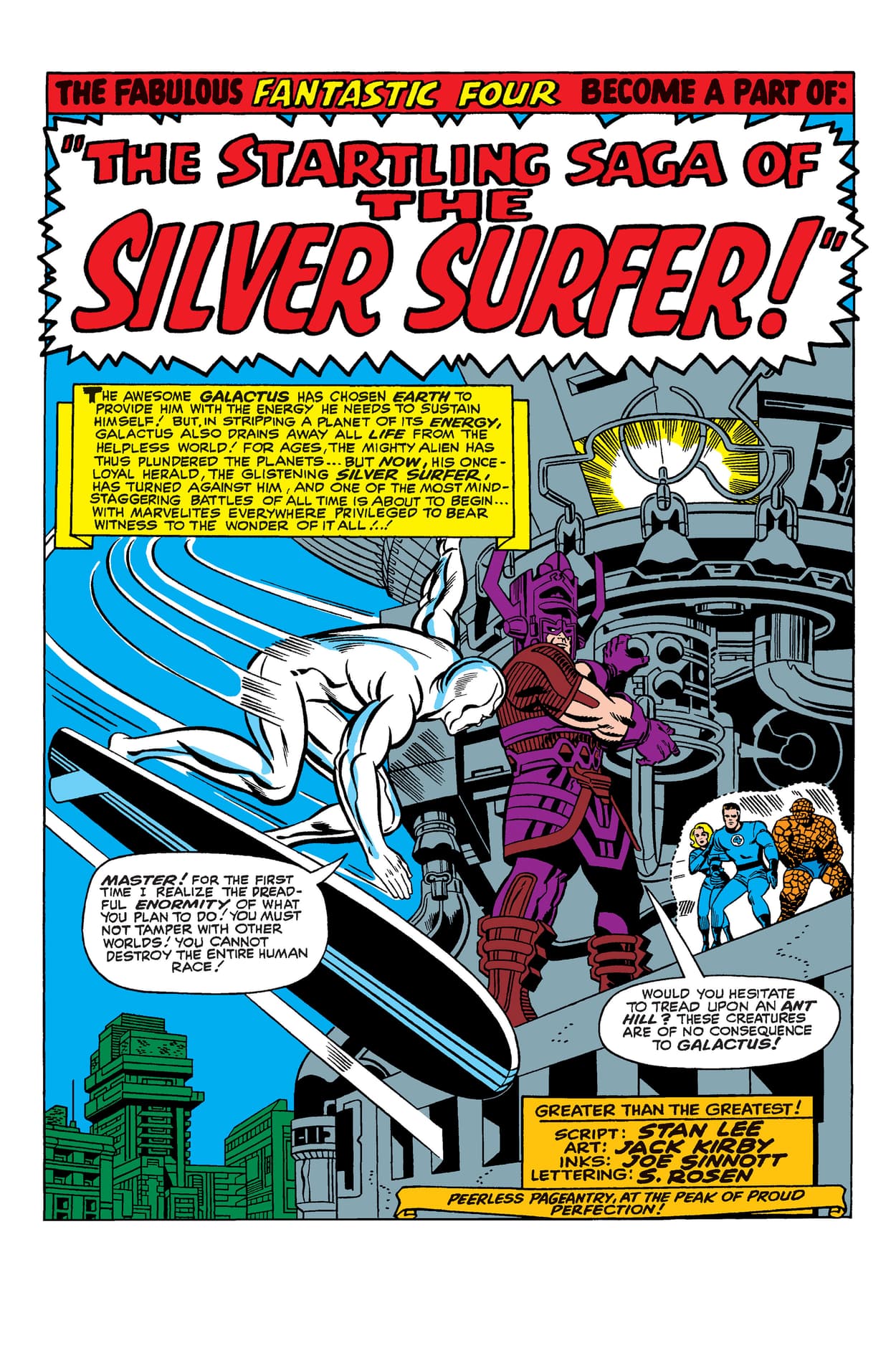 Despite enjoying the characters and concepts Lee and Kirby were building in the book, Sinnott could not continue on it due to previous commitments with other companies. But eventually, he found more than enough work with Marvel including the first appearance of Thor in the landmark JOURNEY INTO MYSTERY #83. By 1965, he was providing inks for the House of Ideas exclusively and eagerly returned to FANTASTIC FOUR with its forty-fourth issue.
Sinnott's contributions to "The World's Greatest Comic Magazine" cannot be overstated. From 1965 until 1981, he embellished nearly every single issue of the book, and from artist to artist he maintained a look and feel that conveyed a sense of continuity and familiarity. The fans loved it, and the artist became well-known for his work alongside his colleagues. He went on to even more assignments beyond FANTASTIC FOUR, such as stories of Captain America and the Inhumans, and SILVER SURFER #1 with John Buscema.
Sinnott retired from regular comic book work in 1992, but he never looked away from the characters or put them aside for other work. In fact, he maintained his position on the Spider-Man Sunday newspaper strip until his full retirement in 2019, one year before his passing at 92.
Joe Sinnott impressed his colleagues and fans not only as a penciller during the industry's formative years and an inker over the decades, but as a genuine friend who always had a smile and a good word for anyone who just wanted to talk about comics. He was a visionary master of art and story, and from the beginning, his work invigorated an entire era of Marvel heroes. His definitive talent will uplift our universe for the rest of time.
For even more of Joe Sinnott's work as well as photos from Sinnott's personal collection, click through the gallery below.