Culture & Lifestyle
Published November 20, 2019
Remembering Tom Lyle, 1953-2019
Paying our respects to the man who left his mark on Spider-Man in the 1990s.
This week, the comic book world lost Tom Lyle, an artist who left an everlasting mark on the Marvel Universe and beyond. From contributing to "Maximum Carnage" to designing the Scarlet Spider costume, he was a legend in the field of comic book illustration.
Lyle got his start in the industry back in the mid '80s, contributing to THE OFFICIAL HANDBOOK OF THE MARVEL UNIVERSE and THE OFFICIAL MARVEL INDEX TO THE FANTASTIC FOUR before moving on to accomplish work at other companies. In 1990, he returned to Marvel for a Captain America story in MARVEL COMICS PRESENTS #60, followed by a three-parter in 1991 pitting Sgt. Fury and the Howling Commandos against Dracula that ran from issues #77-79.
By 1993, Lyle started drafting covers for SPIDER-MAN CLASSICS reprints and began penciling SPIDER-MAN with issue #35, marking the beginning of some of his most important Marvel work yet.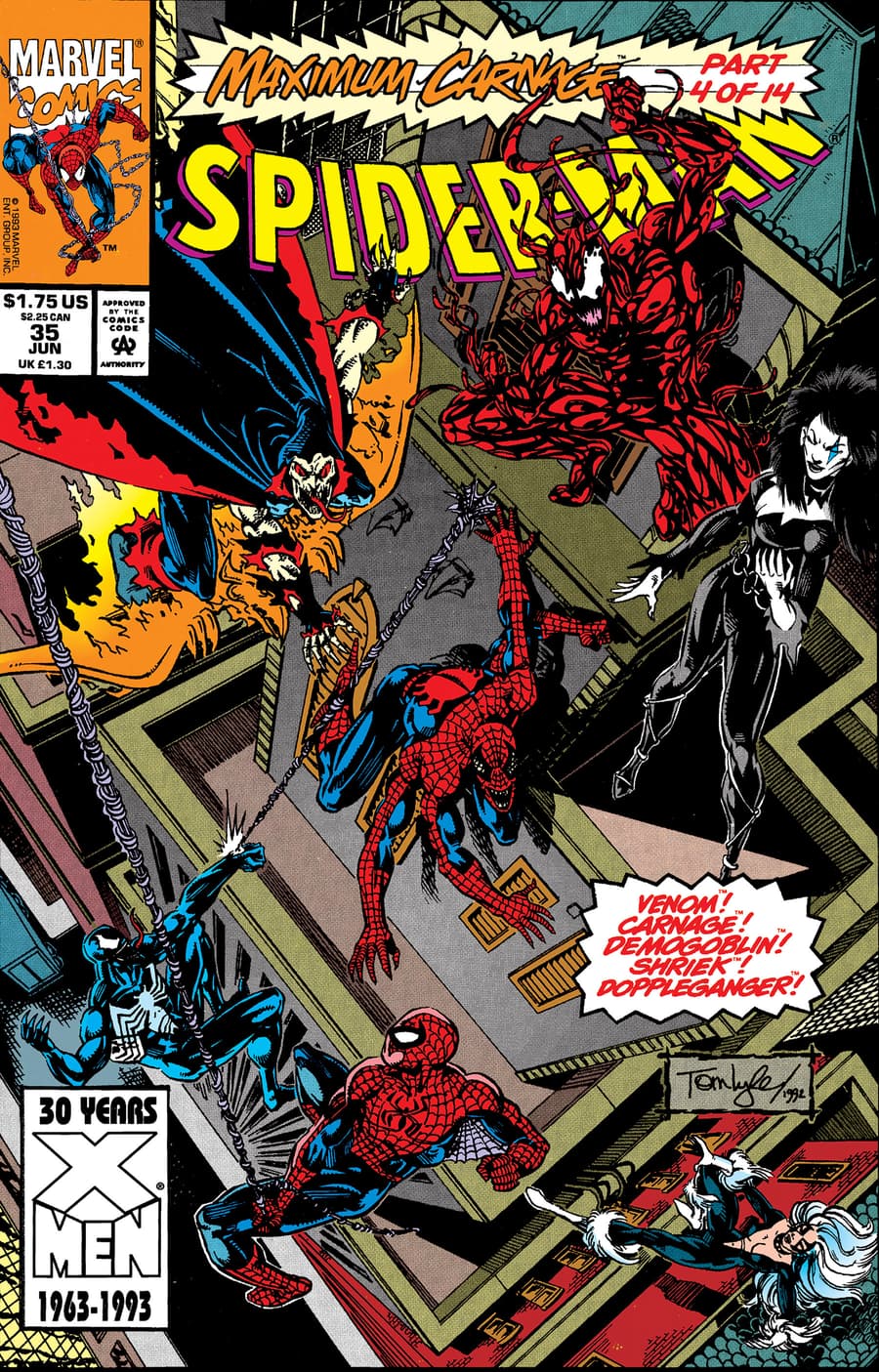 At that time, the classic "Maximum Carnage" story was unfolding across the SPIDER-MAN books, and Lyle's range and ability to make his heroes big and bold, but still lithe and agile worked perfectly for the Web-Slinger and his infamous rogues' gallery. In just SPIDER-MAN #35, he drew a small army of characters including Spider-Man, Venom, Carnage, Black Cat, Cloak, Demogoblin, Shriek, and Doppleganger.
After bringing his skills to VENOM: FUNERAL PYRE, Lyle returned to SPIDER-MAN #44, where he became a major architect of the now classic "Clone Saga" that lasted from issues #44-61.
In "Clone Saga," Lyle helped introduce fans to Ben Reilly, a clone of Peter Parker with his same powers claiming to be the real deal. When Ben eventually became known as the Scarlet Spider, Lyle designed the character with a traditional super suit mixed with an iconic blue hoodie, a design Ben still uses to this day. After its debut, Lyle's Scarlet Spider designs quickly became a favorite look and major touchstone for Spider-fans around the world.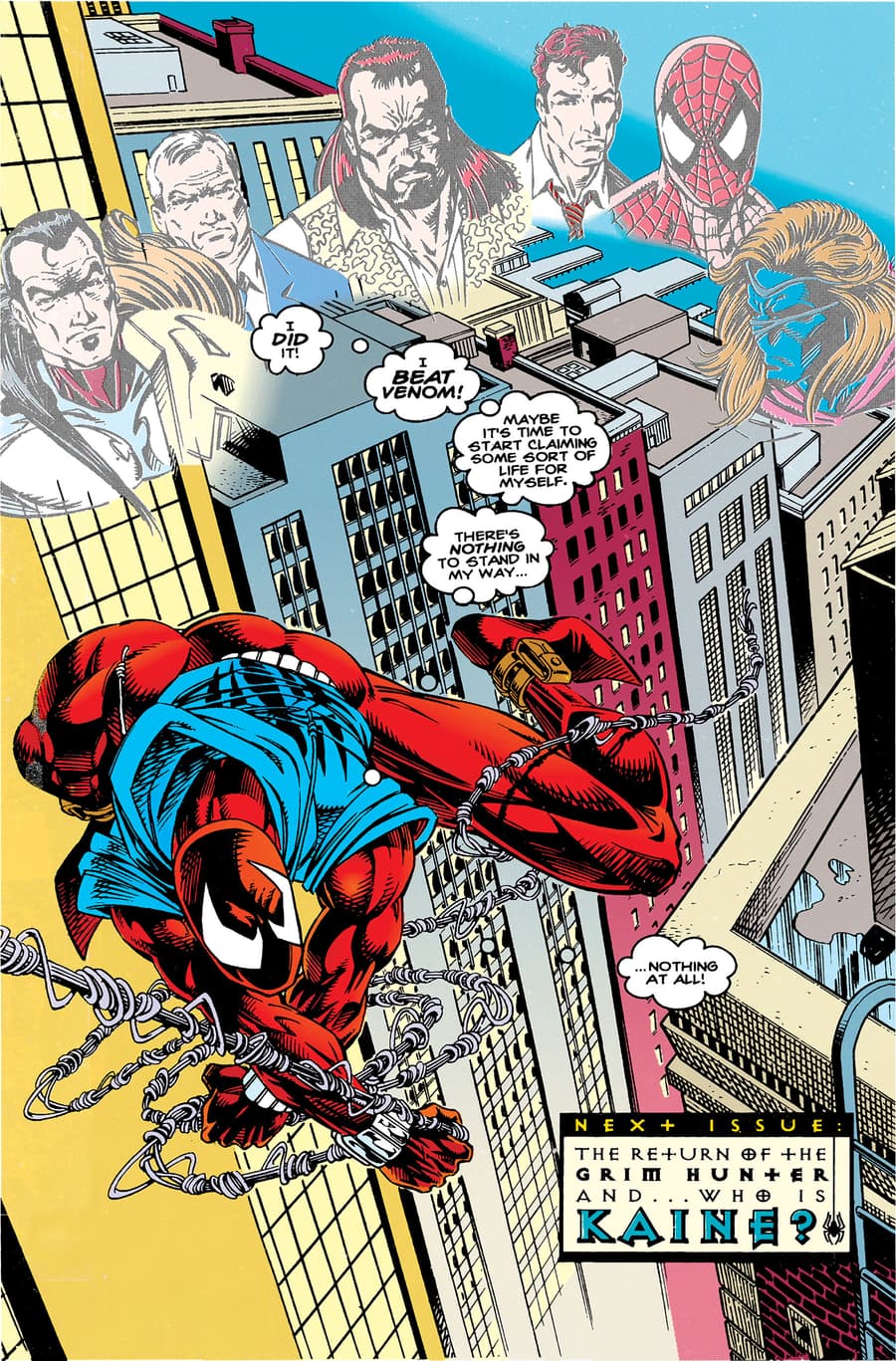 In 1995, Lyle went on to launch a new PUNISHER series with John Ostrander, crafting covers or interiors for nearly every issue of the series. A year later, Lyle expanded his creative contributions as a writer for SPIDER-MAN/PUNISHER: FAMILY PLOT. He would go on to write and draw the 1998-1999 four-issue limited WARLOCK series as well.
In 2005, Lyle brought his decades of experience in the comic book industry to the academic world by teaching sequential art at Georgia's Savannah College of Art and Design (SCAD), where he also held a Master of Fine Arts in Illustration. In addition to his work as a professor, Lyle worked as SCAD's Internship Coordinator to help connect students to art, design, and editorial internships to build their careers. Lyle continued to teach for more than a decade, inspiring the next generation of artists as a beloved mentor and friend.
Our deepest condolences go out to the friends and family of Tom Lyle as we celebrate his legacy.