Games
Published March 25, 2019
Marvel's Iron Man VR To Arrive Exclusively on PlayStation VR in 2019
The ultimate Iron Man fantasy in VR!
Announced at the first ever PlayStation State of Play, the ultimate Armored Avenger experience, Marvel's Iron Man VR, is hitting PlayStation VR exclusively this year, thanks to Marvel Games, Sony Interactive Entertainment, and Camouflaj!
In "Marvel's Iron Man VR," the player, who plays as the genius inventor Tony Stark, confronts ghosts from his past—powerful forces who seek to ruin him and everything he stands for. By fully embracing the magic of PlayStation VR, players will come face-to-face with iconic allies and Super Villains as they jet around the globe on a heroic mission to save not only Stark Industries, but the world itself.
Seen in the announce trailer above, legendary Marvel illustrator and costume designer Adi Granov envisioned the Impulse Armor, a brand new armor for Iron Man which, like game itself, provides a sleek and modern twist to Tony's classic comic book designs.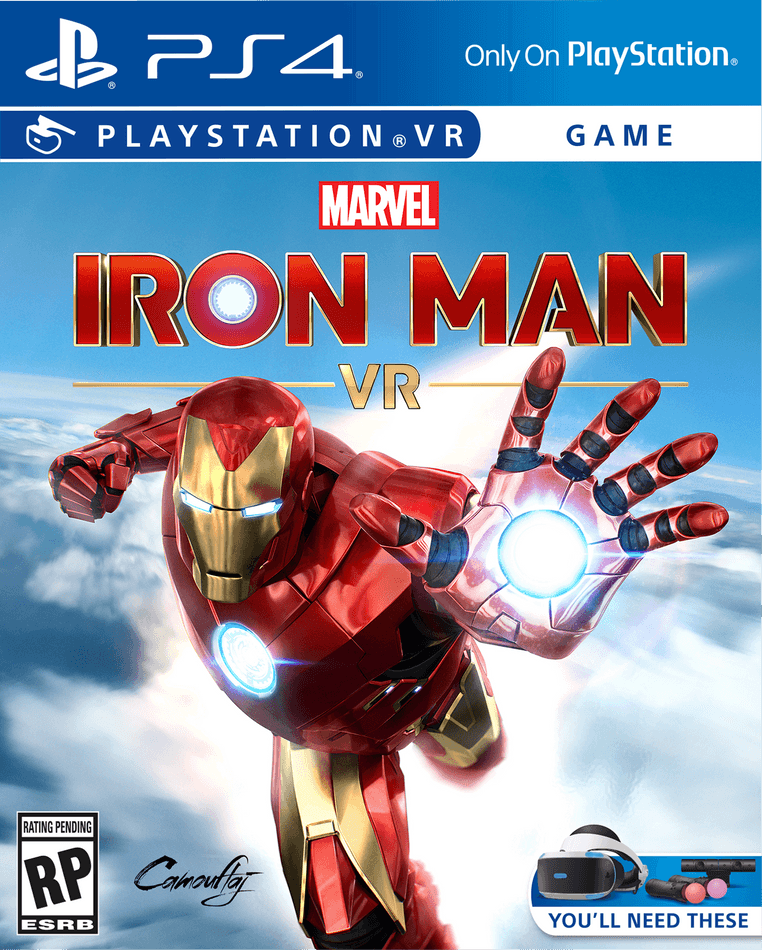 Developed over the past two years, Camouflaj, with Sony Interactive Entertainment and Marvel Games, leveraged the strengths of VR to make the gameplay including flying, shooting, and action feel naturally on the PlayStation VR platform.
"We've set our sights on not only giving the player thrilling moment-to-moment action," revealed Camouflaj director Ryan Payton on the PlayStation Blog. "But also a deeply personal, and appropriately funny, narrative that puts players in Tony Stark's armored shoes." Payton referenced his first Marvel comic, IRON MAN #290, and the entire "Demon in a Bottle" story arc as the storyline that drew him to the fun nature and complexities of Stark—of the man behind the armor.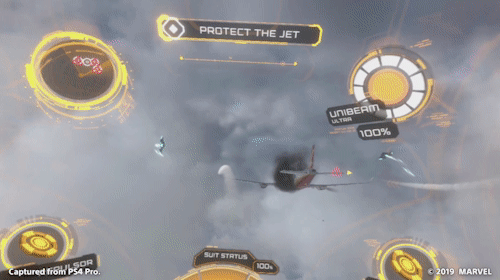 "Since he first took flight in 1963, Iron Man has perfectly symbolized the evolving marriage between cutting-edge technology and humanity," said Marvel Games VP and Creative Director Bill Rosemann. "Now players, like the Armored Avenger himself, can jet through the skies and see the world through his helmet's hi-tech HUD, while blasting away at threats that harness Tony Stark's past to threaten Iron Man's future."
"Iron Man is the Super Hero who seems most perfectly suited to Virtual Reality. To enter into the world of VR, you need to suit up by putting the VR headset on your face, which is kind of like getting into a multi-billion dollar suit of flying armor…just a lot more affordable and less dangerous," said Marvel Games Director of Production Eric Monacelli. "Tony Stark, with his technological genius and outlandish personal flaws, has long been a favorite character of mine. We're honored to be collaborating with Camouflaj and PlayStation to help launch this original Iron Man story into the VR play space."
Until next time, back to the garage!