Games
Published August 9, 2023
MARVEL Strike Force Enlists Sylvie for TVA Agent Event
Discover what Loki's variant Sylvie is up to in a new, month-long 'MARVEL Strike Force' operation that traverses space, time, and the Time Variance Authority.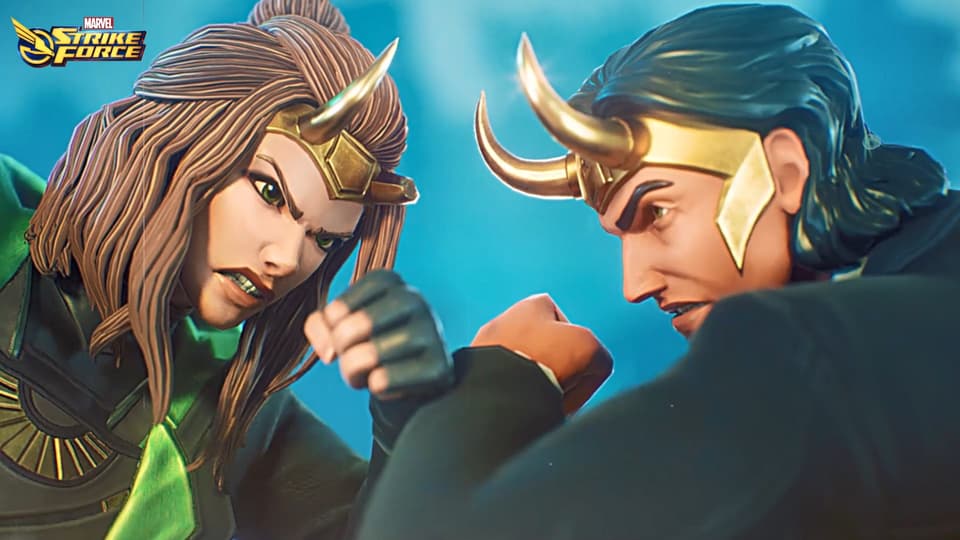 MARVEL Strike Force has been burdened with glorious purpose, for Loki's wayward variant Sylvie has joined the fray!
Journey across time and space alongside Sylvie with 13 missions that possess glorious rewards and character shards that power her up. Starting on August 3rd at 2 pm PT, MARVEL Strike Force players can obtain TemPads during these events: 5 Main Milestone Events (each with a web milestone), 5 Quick Rumbles, and 3 Alliance Milestones.
Due to the timeline jumping you'll be doing, there's only one type of Big Point Item to collect during the main milestone events: Reset Charges. Some events will reward more than one Reset Charge, so make sure you review the milestones beforehand. Score points to collect Sylvie character shards. Milestone rewards also contain fully crafted Gear Tier 17 Gear, Gold Orbs, and more!
Take each Reset Charge you earn to the TVA Gift Shop. There, you can use the Reset Charge Receptacle and turn those Charges into TVA Gift Cards that can be spent in the TVA Gift Shop Event Store. Available throughout the entire TVA Agent Event, head here to spend your TVA Gift Cards on T4 Ability Materials, character shards, and other rewards of your choice.
There will be two brand-new costumes up for grabs during the TVA Agent milestone event: Loki's and Sylvie's "Loki: S2" costumes. Each Reset Charge Receptacle opened will grant progress on an achievement chain. Once you've opened your 6th Receptacle, you'll earn Loki's "Loki: S2" costume. As for the featured variant herself, Sylvie, you'll need to complete the TVA Agent milestone to earn her "Loki: S2" costume.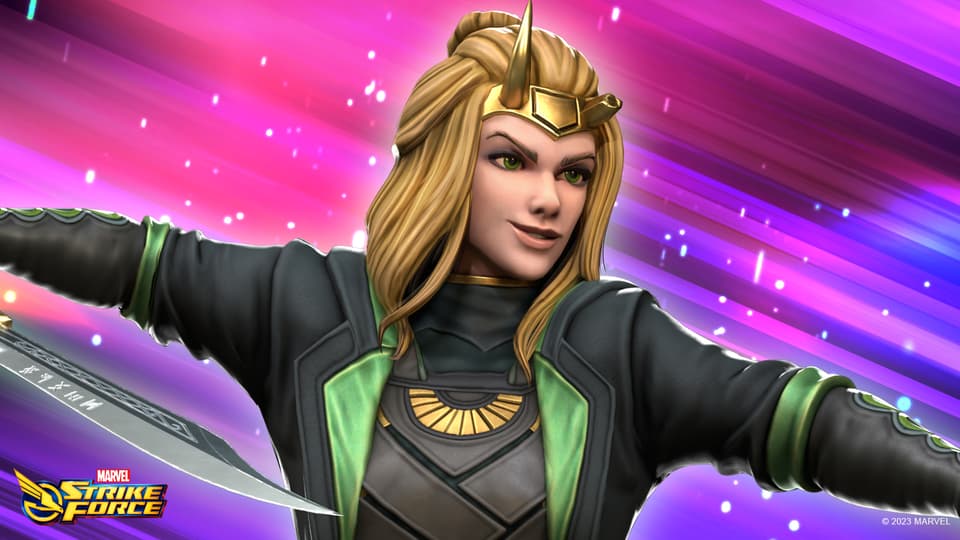 In order to power up Sylvie, you'll be retracing her footsteps in timelines visited by this variant. S.T.R.I.K.E. strategists have put together a detailed series of missions during the TVA Agent Event. Here's the current schedule (dates listed in PT with a start time of 2 pm):
Vormir: 2301 - August 3rd
Asgard: 2004 - August 9th
Barichara: 1808 - August 16th
Hala: 0051 - August 23rd
Ego: 1308 - August 30th
For a limited time beginning August 8, visit MarvelStrikeForce.com to vote for one of four characters that you would like to see bond with a Symbiote to join an upcoming new team as a brand new character! To vote, log into MarvelStrikeForce.com with your Scopely account and access the New Character Poll from the Homepage.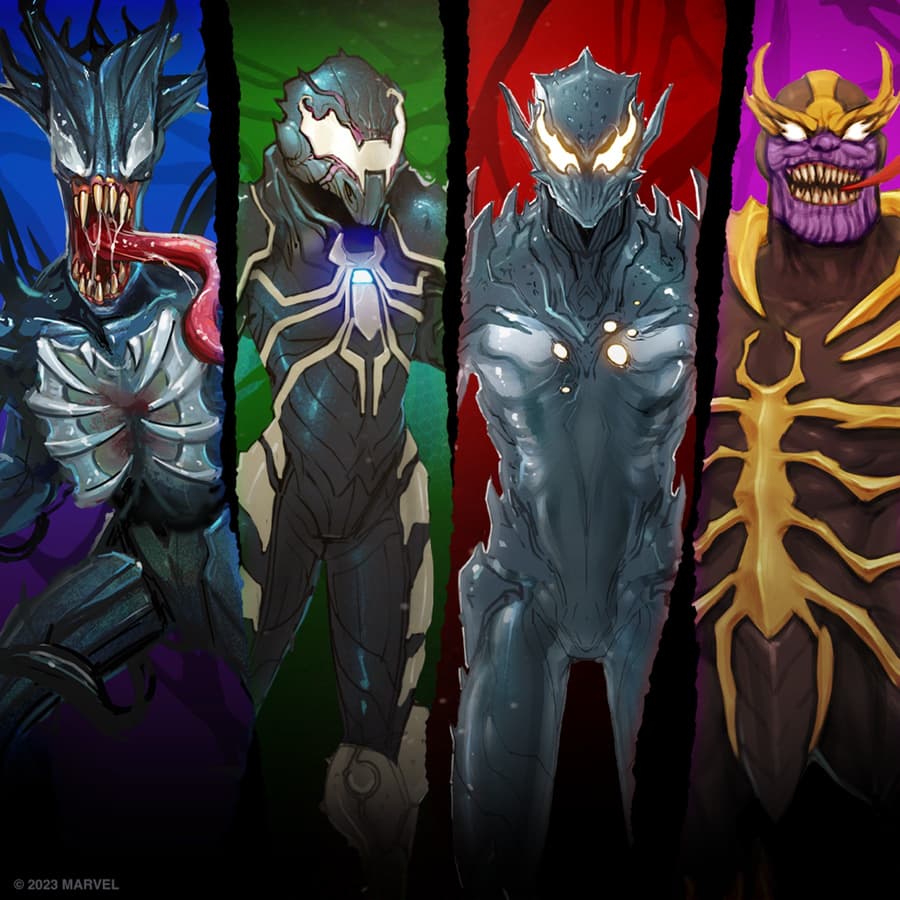 In MARVEL Strike Force, ready for battle alongside allies and arch-rivals in this action-packed, visually-stunning free-to-play game. An assault on Earth has begun and Super Heroes and Super Villains are working together to defend it! Lead the charge by assembling your ultimate squad of MARVEL characters!
The Hype Box
Can't-miss news and updates from across the Marvel Universe!