Games
Published April 9, 2020
Piecing Together Marvel Puzzle Quest: Super-Skrull (Classic)
This villain has a few tricks up his sleeve.
Hey Marvel Insiders – did you know reading this article could earn you 250 points?  All you need to do is sign in or join now before you keep reading!
Looking for an unparalleled warrior? Well, good thing Super-Skrull (Classic) is the latest 4-Star Rarity (Legendary) character to land in Marvel Puzzle Quest! 
With the power of the Fantastic Four at his disposal, Super-Skrull has infiltrated our world through a combination of skillful shapeshifting and wicked manipulation. His time to rule has come!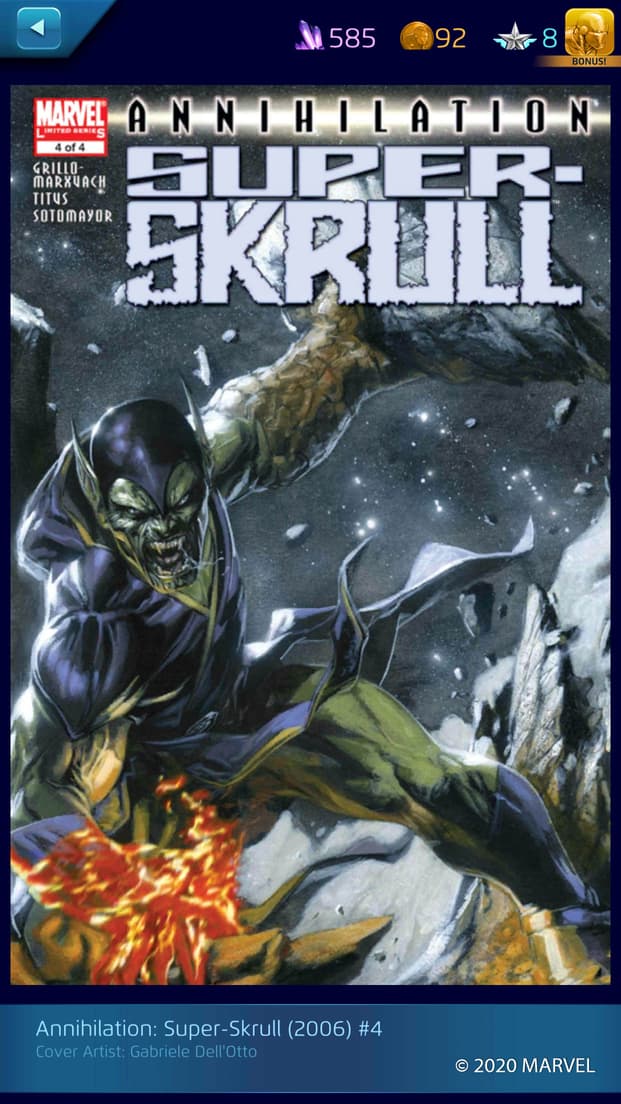 The 4-Star Rarity (Legendary) with affiliation Villains has a tool kit that includes Manifest Entity, Force Multiplier, and Inevitable Betrayal.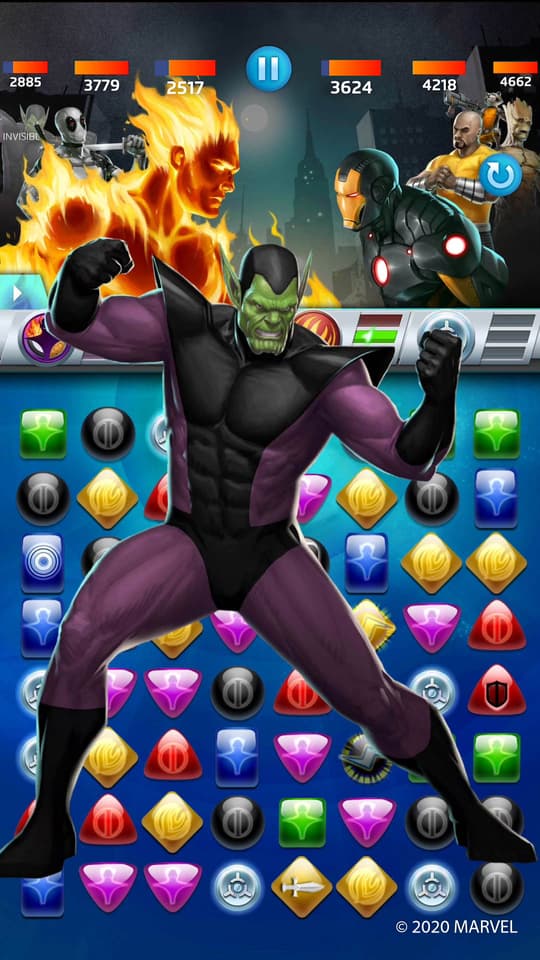 Using Manifest Entity, a mid-cost blue power, Super-Skrull transforms himself to take what's his. Super-Skrull draws on the powers of the Fantastic Four to convert 1 basic tile to Blue and fire one of four powers: Now You See Me, Absolutely Fantastic, The New Hotness, or The Next Big Thing.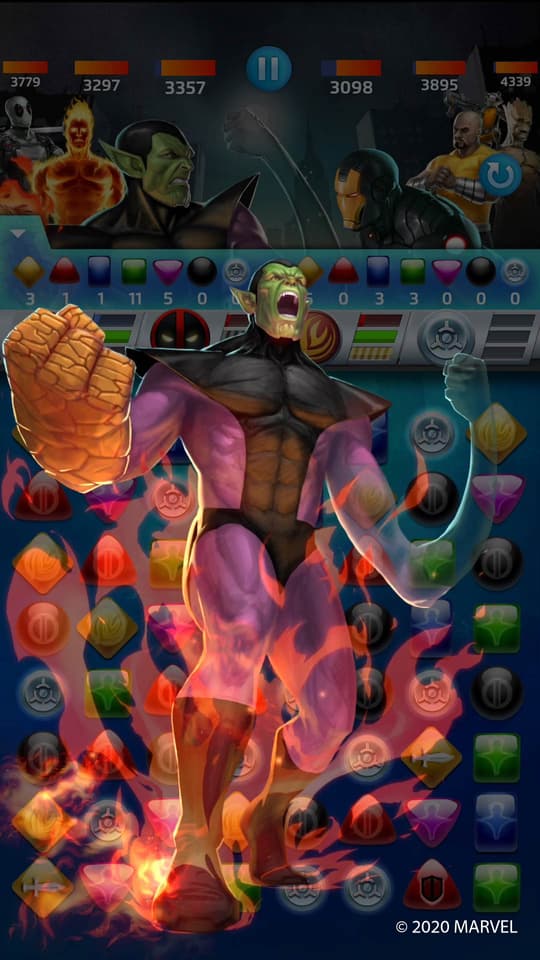 Activating Force Multiplier, a high-cost green power, Super-Skrull triggers a one-man chain reaction and leaves chaos in his wake. Destroys a random 3x3 block of tiles and deals 417 damage to the enemy team. For every friendly special tile destroyed, destroys an additional Blue basic tile on the board, dealing Damage and generating AP only for these tiles (Max 5).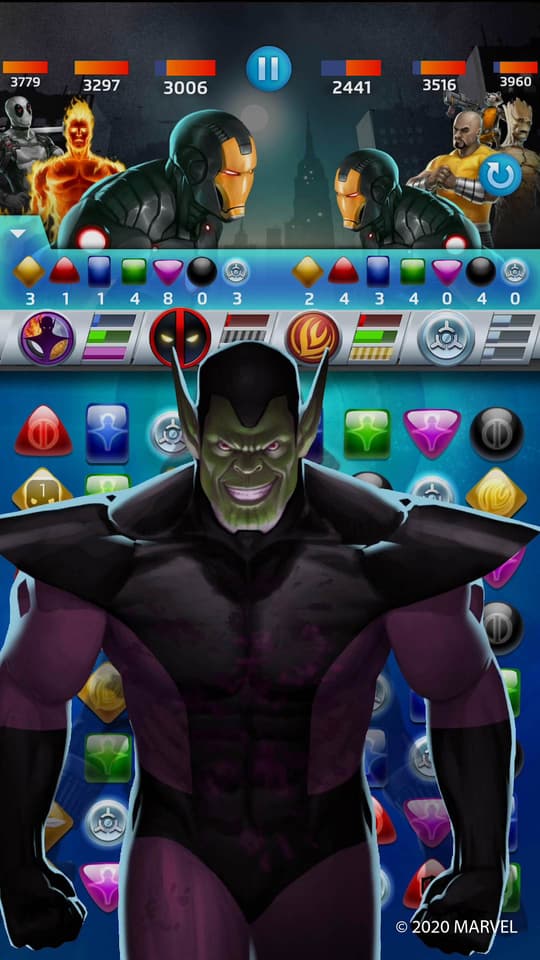 Hidden behind the mask of a friend, Super-Skrull sows the seeds of distrust with Inevitable Betrayal. Create a 3-turn Countdown tile that shapeshifts Super-Skrull into the target and steals a burst of 157 health from the target's allies each turn. When this Countdown tile expires, steal 1 Strike, Attack, or Protect tile from the enemy team.
Super-Skrull (Classic) is available at increased odds for a special limited time. Snag him between April 9 and 13 in placement rewards. 
Featured events include The Hunt, running April 12 through 17, where Super-Skrull (Classic) as a progression reward; and a Versus Tournament, running April 12 through 15 where Super-Skrull (Classic) as a progression reward.
Pick up Marvel Puzzle Quest here. Stay tuned to Marvel.com for Marvel Games news and interviews and follow Marvel Games on Twitter for more!
The Hype Box
Can't-miss news and updates from across the Marvel Universe!