Games
Published August 13, 2020
Piecing Together Marvel Puzzle Quest: Wolverine (Samurai Daken)
Filled with regret, Akihiro saw a chance to change his ways and become a hero.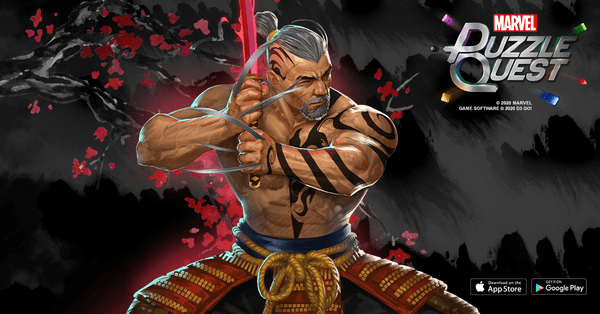 When Akihiro murdered Wolverine with the Muramasa Blade, its mystical powers sent him back in time to feudal Japan as punishment. Filled with regret, Akihiro saw a chance to change his ways and become a hero. He roamed Japan in his father's name, perfecting his own brand of Iaido that combined the power of blade and claw, and now he's the latest character to land in Marvel Puzzle Quest!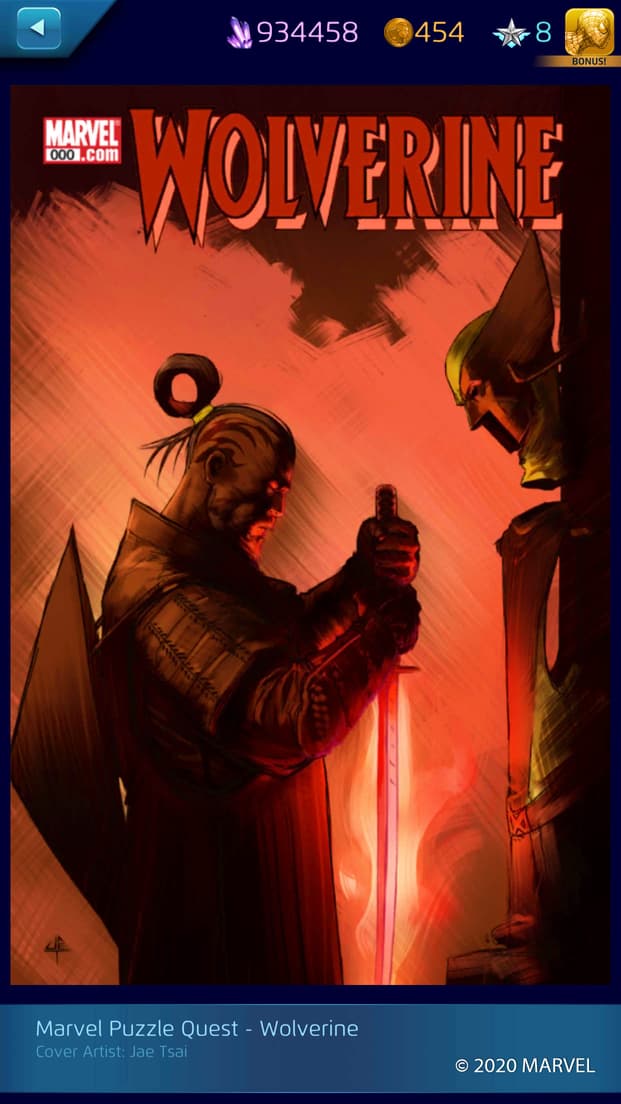 The 5-Star Rarity (Legendary) with affiliations Heroes and Mutants has a tool kit that includes Master of Iaido, Lawless Warrior, and Lethal Fury. Despite sharing a name with Wolverine, Samurai Daken is playable with other versions of Wolverine. He is, however, not playable with other versions of Daken!
Using Master of Iaido, a high-cost red power, Wolverine is ever-prepared, watching his opponent's movements for an opening. Remove up to 2 enemy Strike, Attack, or Protect tiles, then deal 364 damage to the enemy. For every special tile removed, create 1 strength 55 Blue Strike tile.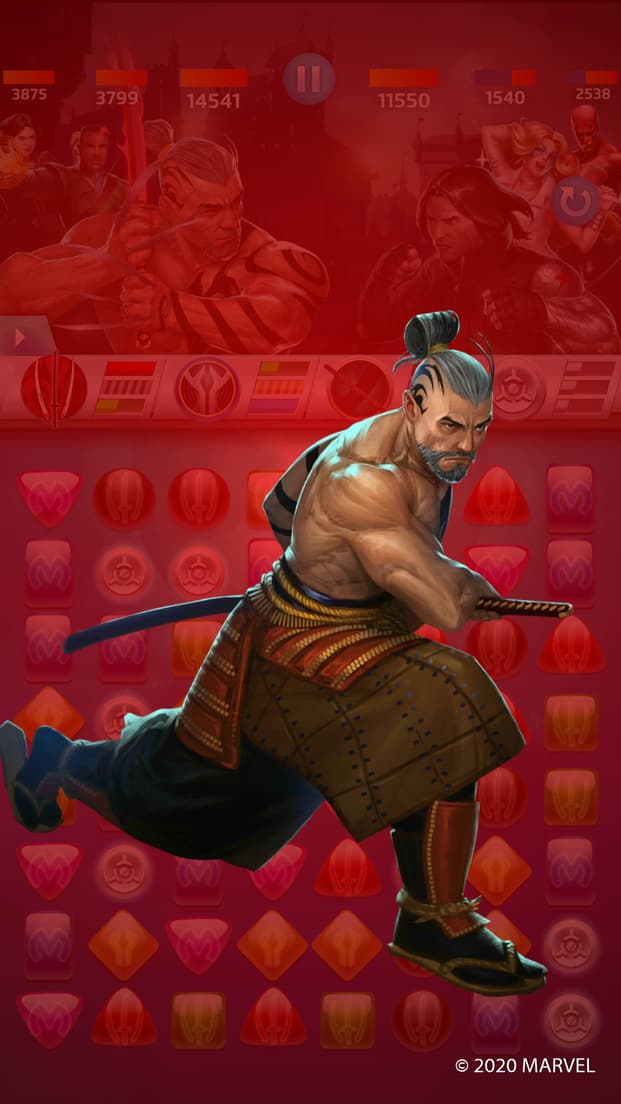 With Lawless Warrior, a passive black power, Bushido means nothing to a man who has lost everything. If Wolverine has more than 6 Black AP at the start of his turn, convert 3 Black AP to Red and create 2 2-turn Purple Repeater tiles. If there are 4 or more special tiles on the board when this tile activates, not including the Repeater tiles, deal 911 damage to the target.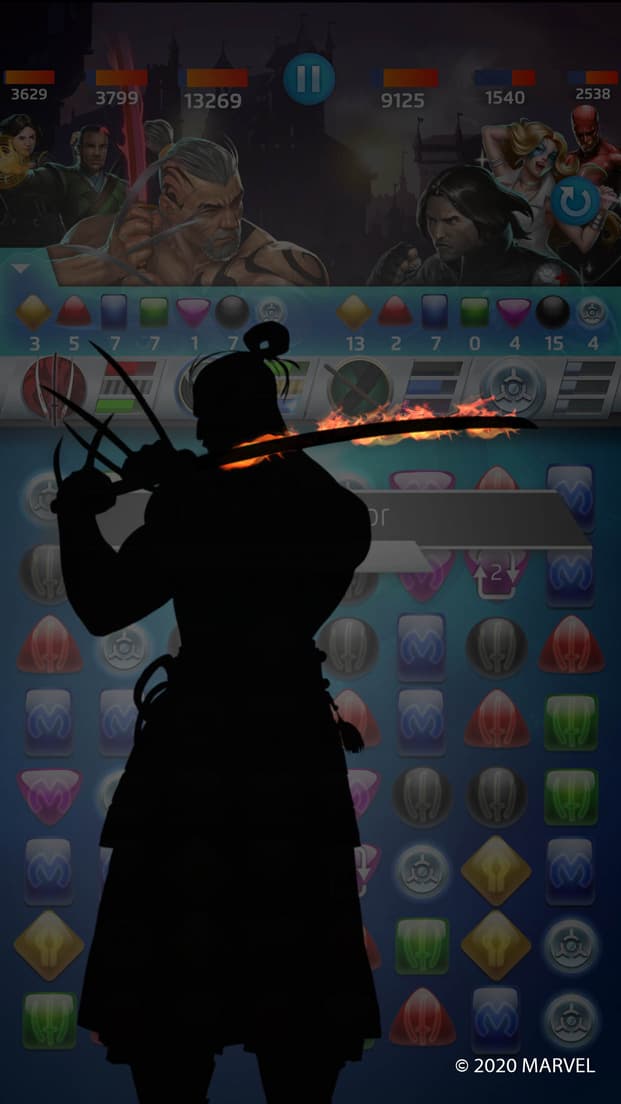 Wolverine unleashes his fury with Lethal Fury, a high-cost green power, striking out with blade and claw. Destroy 3 Green tiles, and deal 1093 damage. Damage dealt by this power reduces the target's health permanently for the rest of the battle. Tiles destroyed by this ability generate AP.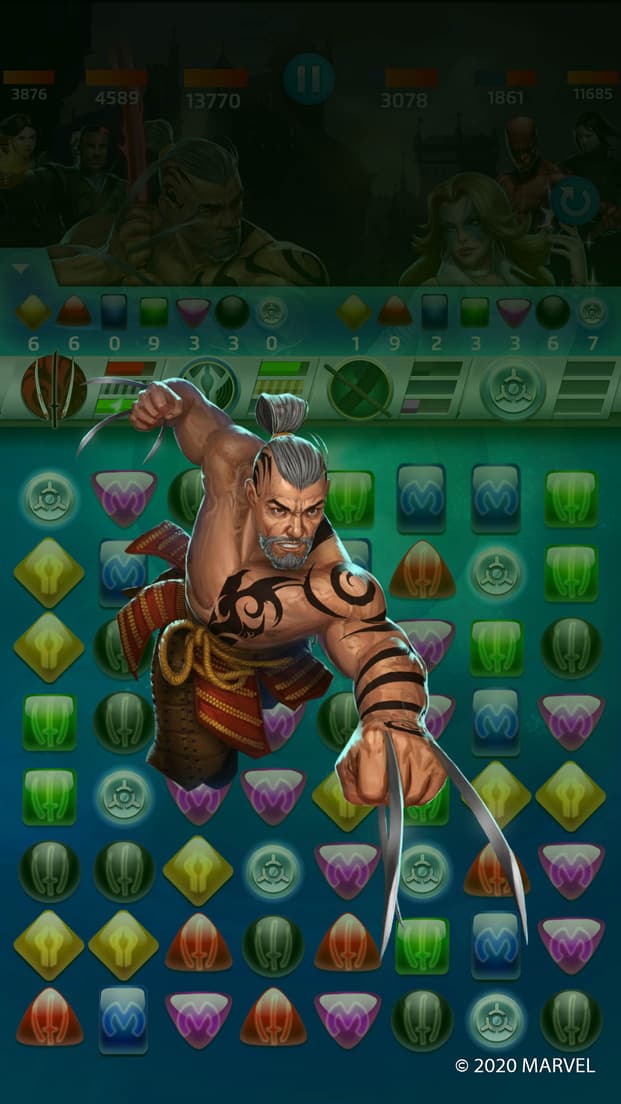 Unleashing Unkillable Ronin, a green passive power, when his masters have fallen and all else is lost, the unkillable Wolverine remains. If you have at least 4 Green AP at the start of your turn, Wolverine's powerful healing factor kicks in to heal him for 1276 health.
Pick up Wolverine during the release event, Introducing… Wolverine, running August 13 through 20; Infinite Pursuit running August 13 through 18; Hearts of Darkness running August 17 through 21; Heavy Metal running August 13 through 17; and Old Man Shogun running August 16 through 19.
Store offerings for Wolverine include Akihiro running August 20 through 25; and Samurai Wolverine Legendary Store running August 20 through 25. 
Pick up Marvel Puzzle Quest here. Stay tuned to Marvel.com for Marvel Games news and interviews and follow Marvel Games on Twitter for more!
The Hype Box
Can't-miss news and updates from across the Marvel Universe!