Games
Published October 5, 2018
Three New Characters Enter 'Marvel Contest of Champions'
Aegon, Symbiote Supreme, and Venom the Duck join the Battlerealm this fall!
This November, a new champion joins the Battlerealm... Aegon!
Revealed live on the Marvel Stage at New York Comic Con 2018, Aegon is set to become the latest original character to join "Marvel Contest of Champions"! 
Born to a pacifist race forced into slavery by the Master of the first Contest of Champions, Aegon always defied the strict code of nonviolence amongst his kin. He secretly trained as a gladiator, inspired by love and duty to win the Contest and free his people. Against all odds, he fought his way to the final battle against the Master. Aegon was victorious, but the Master's death caused an explosion, taking Aegon's arm, and the life of his beloved. His tragedy was complete when his own people cast him out as a pariah and left him behind in the Battlerealm.
As Champion of the Contest, Aegon's prize was the Iso-Belt, a powerful artifact that grants him the ability to manifest a phantom limb and other willpower constructs to replace his missing arm. However, the full extent of the belt's powers are still unknown...
And this October, two other exclusive characters are also joining the contest: Symbiote Supreme and Venom the Duck!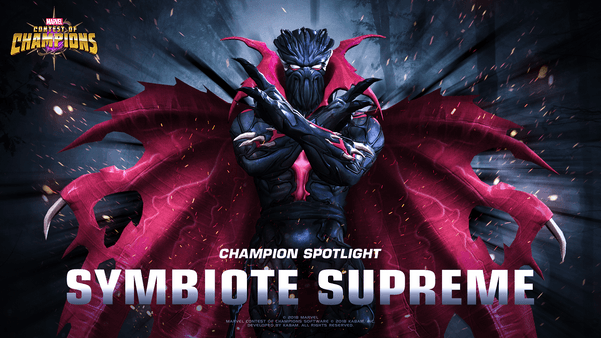 The result of an unholy union between an alternate reality Doctor Strange and a particularly virulent Klyntar specimen, the entity known as Symbiote Supreme wields an unnatural power thanks to its mastery of Symbiomancy—the ability to summon and control its Symbiote through magical means. The Symbiote Supreme finds and bonds with any lifeform it can, devouring them into its hivemind in order to spread its dark influence across the Battlerealm.
And alongside Symbiote Supreme is an abject abomination crafted from the chaotic energy of the Contest itself and given shape by the Klyntar monstrosity, Venom the Duck shapes its symbiotic mass to strengthen itself and tear its foes apart. Driven by Venom's bloodlust and controlled by Howard's intellect and cunning, he's Venom the Duck!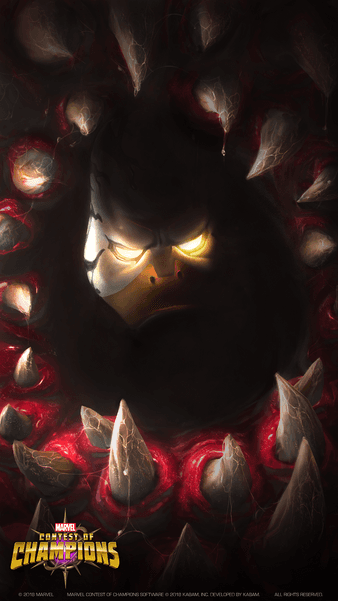 If you're at NYCC 2018, visit the Marvel Games demo station to be among the first to play Symbiote Supreme and Venom the Duck!
Watch all the latest news, panels, and events unfold live on Marvel's livestream of New York Comic Con 2018 right here!