Movies
Published September 3, 2020
Marvel Studios Pays Tribute to Chadwick Boseman with Piece From Ryan Meinerding
Following the passing of Chadwick Boseman last week, the late actor has now been honored with a new piece designed by Ryan Meinerding, Head of Visual Development for Marvel Studios.
The art showcases a few different depictions of Boseman, with his portrayal of Black Panther at the forefront of the image. Boseman played King T'Challa in Marvel Studios' Black Panther, and Meinerding includes a moment from the film, the beautiful ancestral plane, on T'Challa's suit. He also appeared as Black Panther in Marvel Studio's Captain America: Civil War, Marvel Studios' Avengers: Infinity War, and Marvel Studios' Avengers: Endgame
The image also highlights Boseman's 2018 Commencement speech at Howard University in 2018, which has resonated deeply with many across the world over the past few days.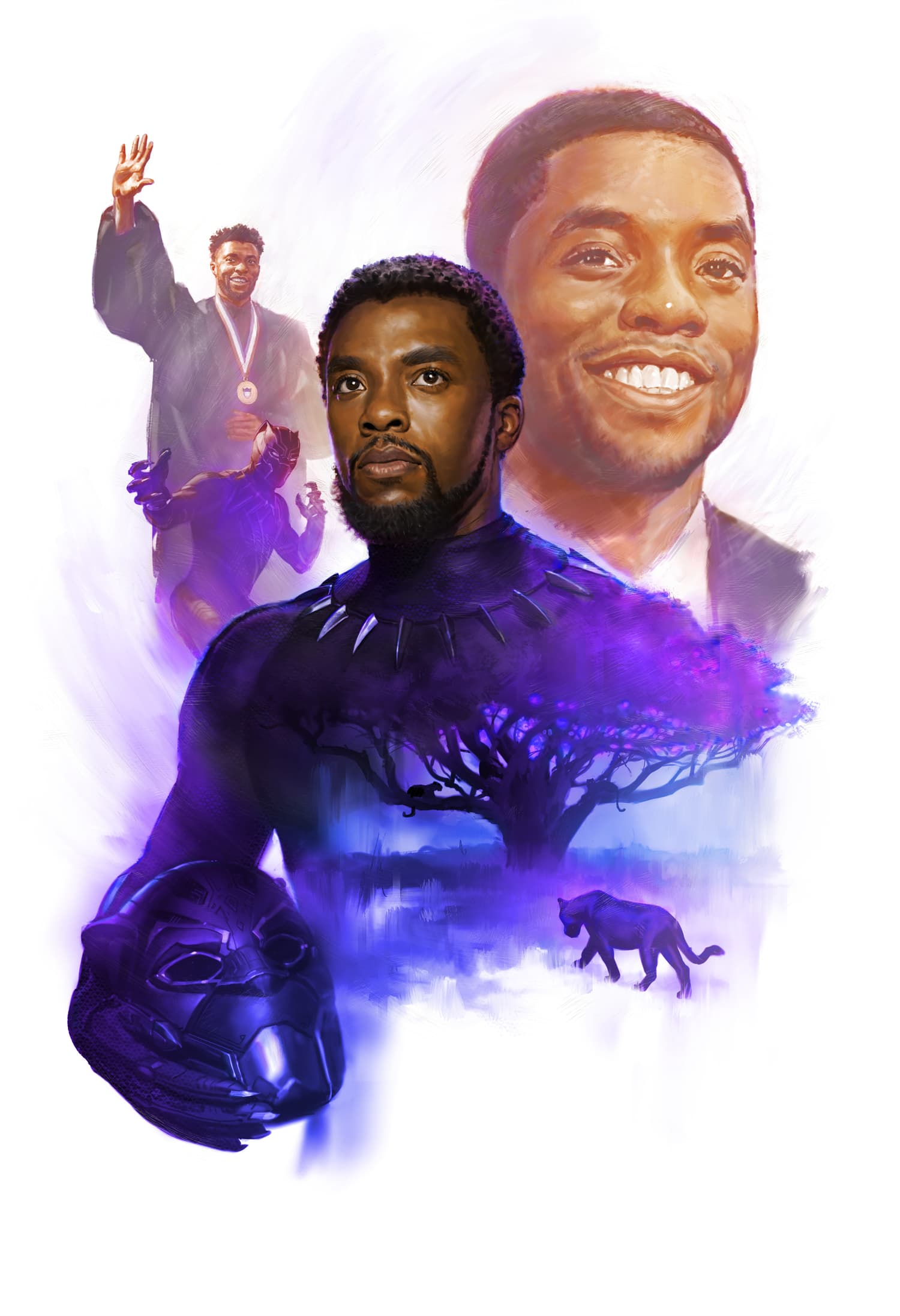 Black Panther director Ryan Coogler also paid tribute to Boseman, penning an emotional statement writing, "He lived a beautiful life. And he made great art. Day after day, year after year. That was who he was. He was an epic firework display. I will tell stories about being there for some of the brilliant sparks till the end of my days. What an incredible mark he's left for us." You can read Coogler's full statement here.