Movies
Published July 1, 2019
Director Jon Watts on How 'Spider-Man: Far From Home' Became A European Vacation
'Spider-Man: Far From Home' swings into theaters on July 2!
Tomorrow Spider-Man swings into theaters with the theatrical release of Spider-Man: Far From Home!
In Spider-Man: Far From Home, Peter Parker must step up to take on new threats in a world that has changed forever, following the events of Avengers: Endgame.
The film takes Peter out of his comfort zone and his home in Queens, NYC, and hurls him across Europe during what was supposed to be a high school vacation.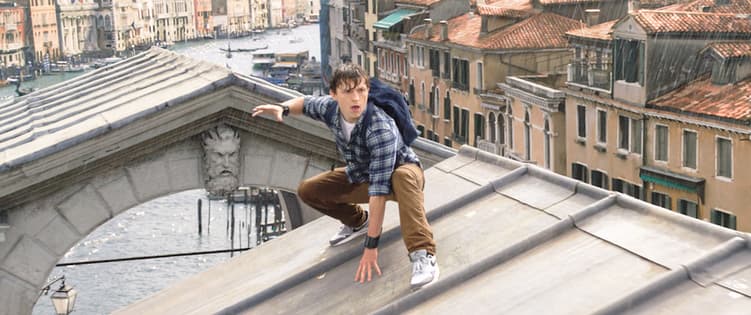 During the Spider-Man: Far From Home junket, Earth's Mightiest Show had the chance to sit down director Jon Watts and learn how Spidey came to be on a European adventure after the fallout of Endgame. Watch the full interview above!
"The idea for a European vacation first started when Tom [Holland] and I were on the press tour for Homecoming," revealed Watts. "There was a moment where we were on this rooftop in Rome, and I looked out across the way and there was this stuntman wearing the full Spider-Man costume posing on this rooftop with the panorama of Rome behind him. I thought, 'That looks cool; I'd go see that movie.' That's where the seeds were planted."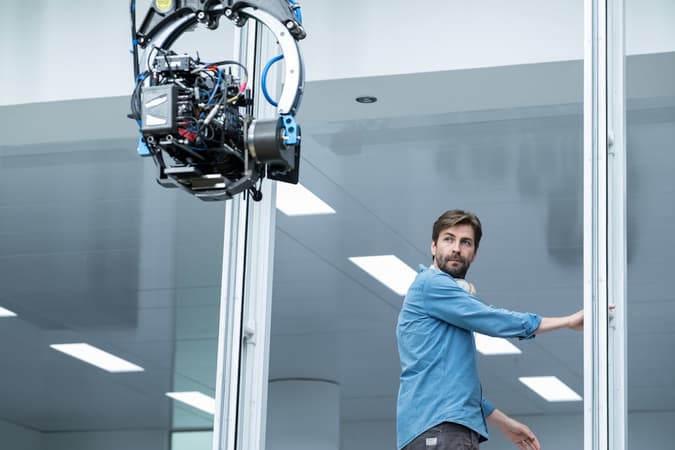 Tom Holland, who plays Peter Parker/Spider-Man, gave us a glimpse into his reaction when Watts pitched him the idea. "One of the most exciting moments was when you get to sit down with Jon and he pitches you the movie and he basically tells you what your summer is going to be like," said Holland. "You're sitting down; it's like you've gone to a travel agent and they're like, 'We've booked you this, and we booked you that, and then you're going to do this and then you're going to this place,' except it's your boss and he's telling you you're going to have a great vacation."
Spider-Man: Far From Home arrives in theaters July 2. Get tickets now! http://bit.ly/FarFromHomeTix
Watch the full SPIDER-MAN: FAR FROM HOME countdown episode on Earth's Mightiest Show below!
The Hype Box
Can't-miss news and updates from across the Marvel Universe!