Culture & Lifestyle
Published June 22, 2023
Marvel and Random House Worlds Announce 'What If…?' Adult Novel Series
Launching in 2024 with the first title, WHAT IF…LOKI WAS WORTHY? A LOKI AND VALKYRIE STORY by Madeleine Roux
Random House Worlds, an imprint of Random House, a division of Penguin Random House, announced today a collaboration with Marvel Entertainment for an adult novel series (World English) carrying on the classic Marvel tradition of What If…? storytelling. This officially licensed series reimagines the origins of iconic Marvel heroes and allows readers to discover what can happen when the fabric of reality is altered. Set in their own distinct universes in the Multiverse, each book focuses on a unique twist on an iconic Marvel origin story.
The series will launch in 2024 with three titles. The first book in the series is WHAT IF…LOKI WAS WORTHY? A LOKI AND VALKYRIE STORY by Madeleine Roux, publishing on March 12, 2024, followed by WHAT IF…WANDA MAXIMOFF AND PETER PARKER WERE SIBLINGS? A SCARLET WITCH AND SPIDER-MAN STORY by Seanan McGuire, publishing in July 2024, and WHAT IF…MARC SPECTOR WAS A HOST TO VENOM? A MOON KNIGHT AND VENOM STORY by Mike Chen, publishing in October 2024.
Audiobook editions for all novels will be published by Penguin Random House Audio.
 
About WHAT IF…LOKI WAS WORTHY? A LOKI AND VALKYRIE STORY by Madeleine Roux:
Loki and Valkyrie seek redemption in the first adventure of an epic new multiversal series that reimagines the origins of iconic Marvel heroes.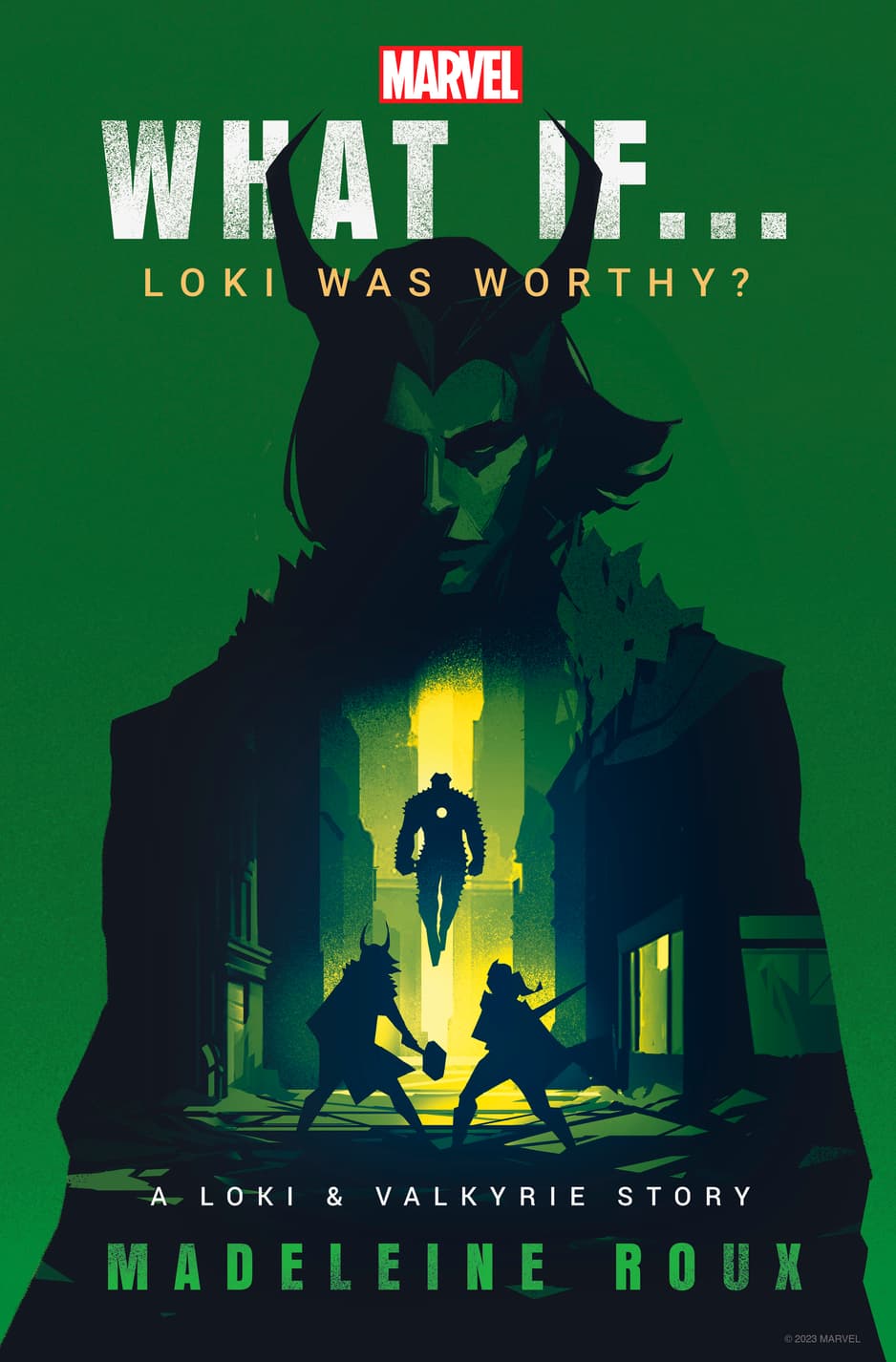 So many worlds, so little time. Infinite possibilities, creating infinite realities. Long have I watched the trickster god sow chaos. But…what if Loki saved Asgard from Tony Stark's revenge? 
Thor—Son of Odin, God of Thunder, wielder of the hammer Mjolnir—is dead. And Loki is responsible. 
It was only meant to be a joke — tampering with the Destroyer, changing Thor's course to Midgard — a bit of mischief with a chance of maiming. But Loki's harmless prank spiraled out of control, unleashing death and destruction on New York City and the heroes sworn to protect it. The city was saved, but at the cost of Thor's life. 
Furious and heartbroken, the All-Father banishes Loki to Earth for his crime. Loki finds himself in a realm of boxed wine, instant noodles, and some sort of regional performance troupe known as the "Buffalo Bills." It's a meager existence, far from Asgard's grand courts, but he finds his new friend, Brian the Gecko, a much more engaging companion than the sycophants back home. A true meeting of the minds. Loki is the God of Mischief — but he knows, deep down, that he never truly deserved to stand next to their father's golden child Thor, as two true sons of Odin. 
Yet, he cannot even endure his exile in peaceful isolation. A Valkyrie — Hel-bent on carrying out her oath to Thor — barges into his trailer-home with his brother's final words from the beyond: a plea to find a certain Dr. Jane Foster and pass on Mjolnir to its rightful heir.
While Loki struggles to fulfil his brother's last request, the far-reaching consequences of his fatal prank return to haunt him. Blinded by grief from those he lost in the chaos wrought by Asgard, Iron Man vows revenge on those who consider themselves gods. Determined to protect the Earth from the might of this unpredictable alien power, he forges Asgard's own weaponry into a lethal suit of armor, set on eradicating any tether between their worlds. Consequences be damned. When Asgard looks to Loki for salvation, he must answer the question: Am I truly worthy? 
MADELEINE ROUX is the New York Times and USA Today bestselling author of more than twenty books for teens, adults, and children. Her bestselling Asylum series has sold over a million copies worldwide. She has also written for Star Wars, World of Warcraft, Dungeons & Dragons, and Critical Role. Madeleine lives in Seattle, Washington with her partner and beloved pups.

ABOUT MARVEL ENTERTAINMENT:
Marvel Entertainment, LLC, a wholly-owned subsidiary of The Walt Disney Company, is one of the world's most prominent character-based entertainment companies, built on a proven library of more than 8,000 characters featured in a variety of media for over eighty years. Marvel utilizes its character franchises in entertainment, licensing, publishing, games, and digital media. For more information visit marvel.com.   © 2023 MARVEL 
ABOUT RANDOM HOUSE WORLDS:
Random House Worlds, an imprint of Random House, a division of Penguin Random House, the world's largest trade book publisher, is dedicated entirely to licensed book publishing, acting as a home for the largest pop culture brands across genres and media types. Our role is to enrich and expand worlds beyond their original source material, helping to grow a popular brand into a multimedia universe. Our team has the knowledge and talent to publish any style of book imaginable—from classics to contemporary fiction and nonfiction, to novelty formats like coloring, cookbooks, and tarot.