Comics
Published May 10, 2019
5 Awesome X-Force Rosters
As Cable prepares to face a familiar enemy, here's a look back at where the mutant defenders began and where they are now!
In X-FORCE #7, available now, a young Cable is trapped 2,000 years in the future where he's been kidnapped and tortured by Stryfe and the Mutant Liberation Army. In the present, the rest of the team are trying everything in their power to travel to the future and rescue their teammate.
While X-Force believes in Charles Xavier's philosophy of human/mutant co-existence, their methods have consistently come into question, dating back to their debut in 1991. Over the years, the roster of X-Force has changed, but their questionable tactics have always been there. Here are five of the best X-Force rosters.
The Original Lineup: Cable, Cannonball, Boom-Boom, Warpath, Shatterstar, Feral, and Domino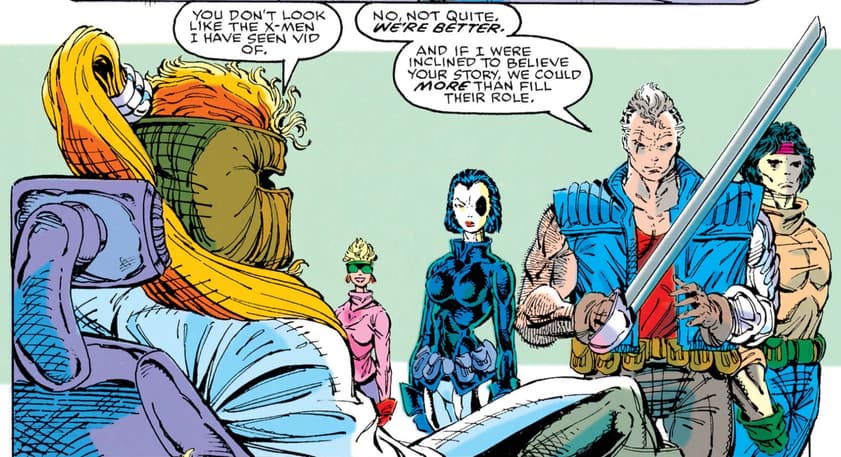 Debut: New Mutants #100 (1991)
The original X-Force was recruited by Cable from the remnants of the recently disbanded New Mutants. Unlike the X-Men, who responded to mutant threats, X-Force went after them before they became an issue. It was a proactive approach -- and an effective one. Unfortunately, these tactics made them out to be as bad as the enemies they were attacking in the eyes of other mutants. After Stryfe (Cable's clone) attempted to assassinate Professor X, Cable and his X-Force were deemed outlaws. Even though they were still heroes, they were always on the run. This roster was not only the first to take on the name X-Force, but their adventures led to the debut of the Merc with a Mouth himself, Deadpool.
X-Force Black Ops: Warpath, Wolfsbane, Wolverine, and X-23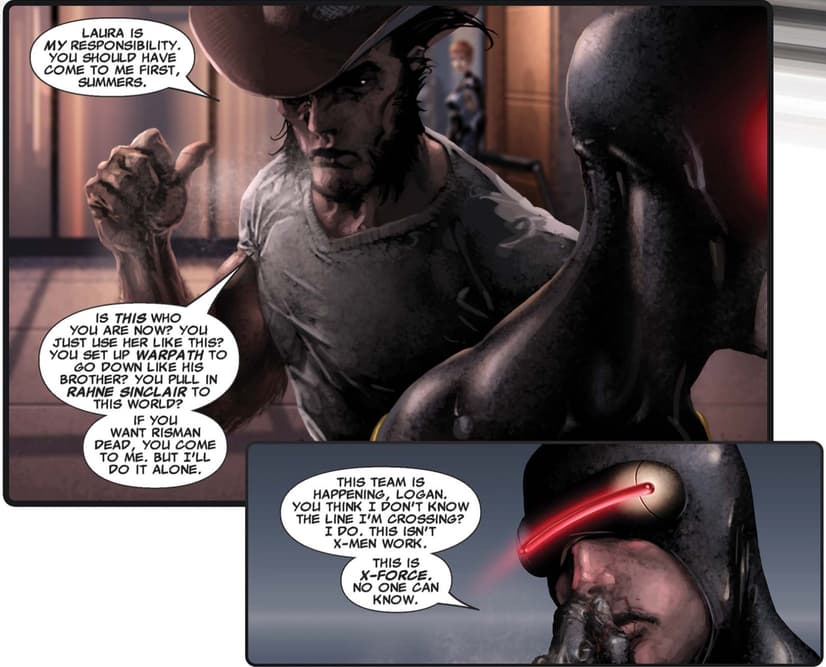 Debut: X-Force #1 (2008)
Cyclops realized that there are threats to mutants that needed to be dealt with permanently. However, as leader of the world-renowned X-Men, he couldn't just take out enemies without causing multiple international incidents. As a solution, and without the knowledge of the other X-Men, he reformed X-Force as a covert ops team that had permission to take whatever methods necessary to complete the mission. Led by Wolverine (shocking, we know), this team was made up of the X-Men's deadliest members, those whose moral compasses were off just enough. After a mission revealed the existence of X-Force to the rest of the X-Men, Cyclops was forced to disband it. If nothing else, this roster will always be the innovators of the awesome-looking black and white mission uniforms.
Uncanny X-Force: Wolverine, Psylocke, Fatomex, E.V.A., Deadpool, and Archangel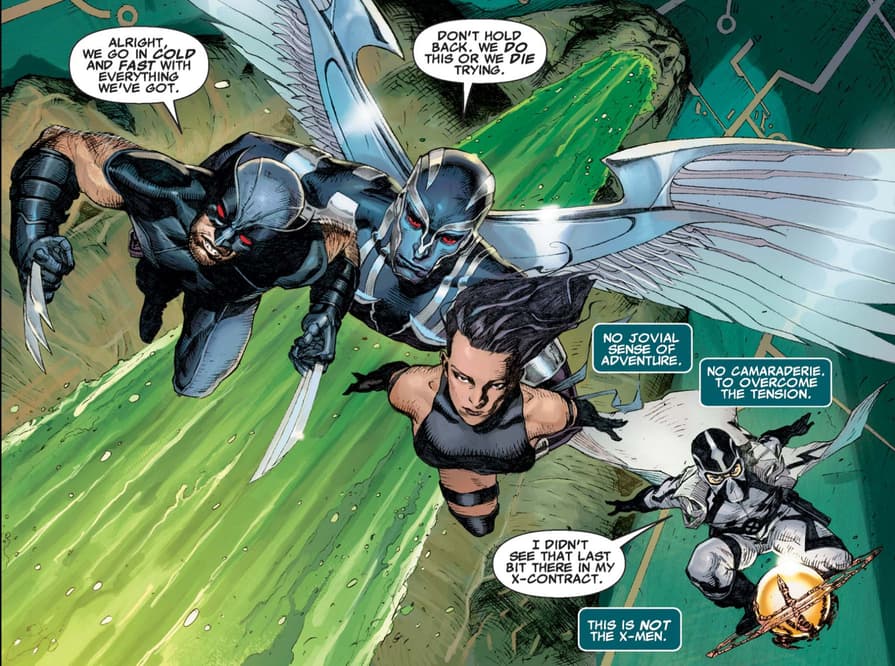 Debut: Uncanny X-Force #1 (2010)
It's not exactly a spoiler to say that Wolverine doesn't like listening to Cyclops. He never has, and he probably never will. That's why when Cyclops disbanded his covert X-Force team, Wolverine went ahead and started a new one. How did Cyclops react? He didn't, since Wolverine didn't tell him. Dealing with threats that included Wolverine's son Daken and one of their own in Archangel, this version of X-Force was the least afraid to get their hands dirty, as their first mission was to kill the resurrected Apocalypse while in the form of an infant. They were either off to a terrible start or a great start, depending on your point of view.
X-Statix: Various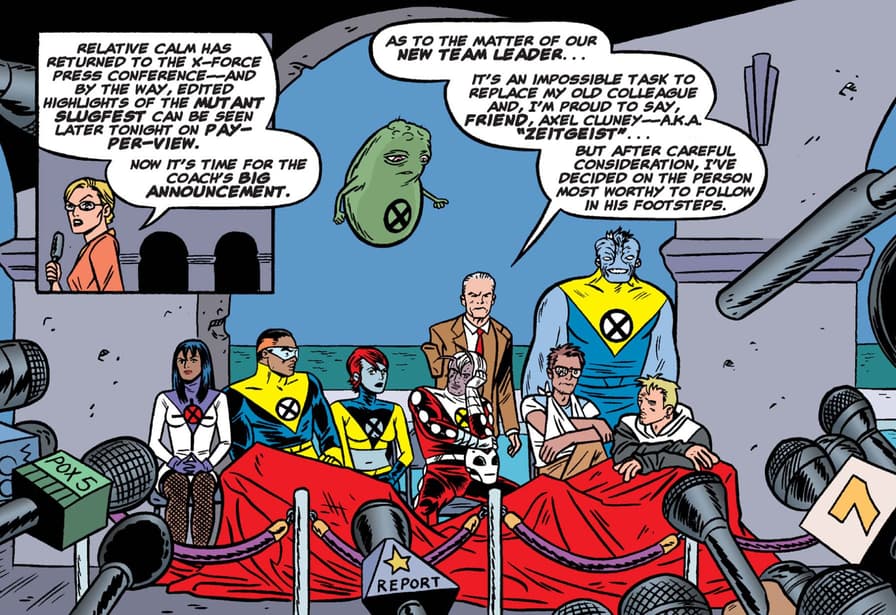 Debut: X-Force #117 (2001)
The X-Force of the early 2000s did not share the same mission statement as its predecessor. Rather than fighting for the good of humans and mutants everywhere, this X-Force (later X-Statix thanks to the original team calling them out for stealing their name) was about getting famous. They were the team made for the "Total Request Live" generation. Unfortunately for them, being famous didn't translate to being a good team, as almost the entire team died on their first mission. Other than Doop, being a member of X-Statix gave you as much job security as being one of the leads on "Game of Thrones." The X-Statix are on the list not for their great teamwork, but the outside-of-the-box stories, insanity, multiple deaths that you don't normally see from another X-team.
The Current Lineup: Domino, Shatterstar, Warpath, Cannonball, Deathlok, and Cable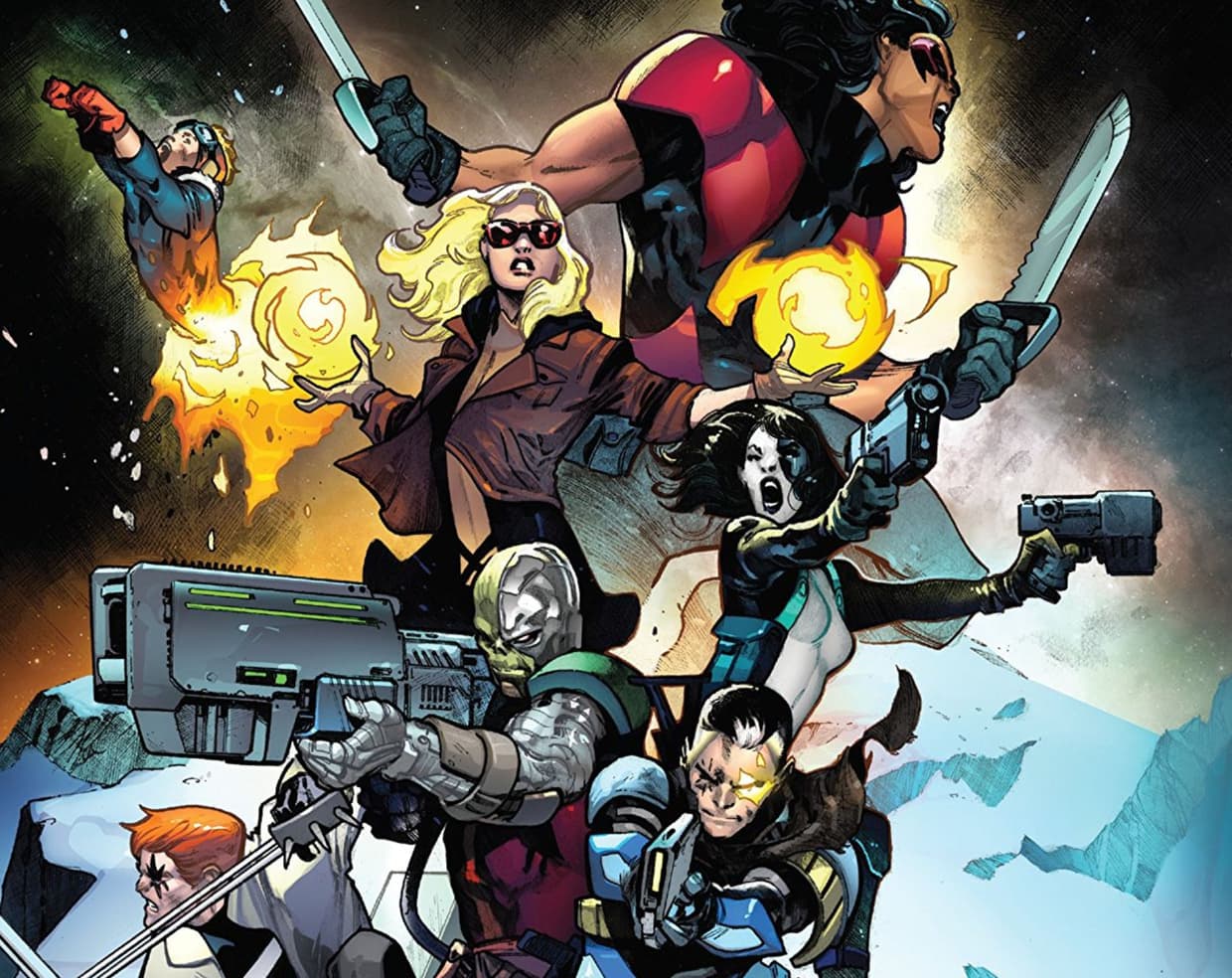 Debut: X-FORCE #1 (2018)
The original X-Force has returned! Well, in a sense. When their original leader Cable died at the hands of a younger version of himself from the future, the team reunited to take him down. However, any vendettas had to be put aside as they teamed together to fight threats from both Ahab and Stryfe and the Mutant Liberation Army. The original roster was brought together by the death of their leader. Will they be able to stay together with his replacement also being his killer? Who happens to be a younger version of himself? Time travel is exceptionally confusing.
For close to 30 years, X-Force has done its best in the name of mutant kind, even if it that "best" isn't exactly the "nicest." Regardless of their methods, they are always on the side of good and will do whatever it takes to keep it that way.
X-FORCE #7, written by Ed Brisson with art by Damian Couceiro, is on sale now online and at your local comic shop!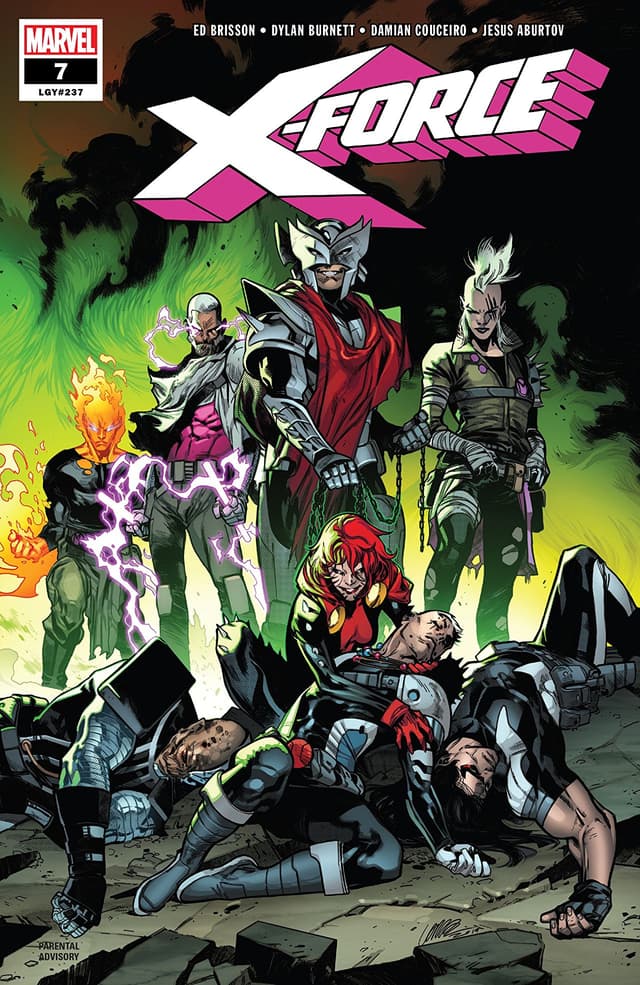 The Hype Box
Can't-miss news and updates from across the Marvel Universe!