Comics
Published February 28, 2019
5 Greatest Thor/Loki Fights
From the formation of the Avengers to the Frog of Thunder, relive five memorable throwdowns!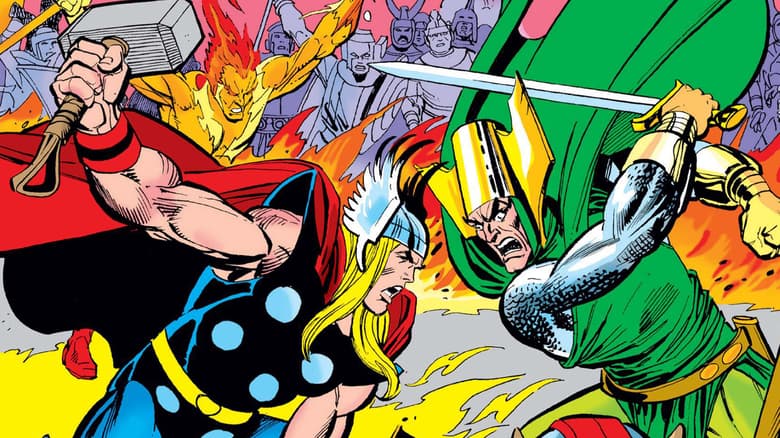 When things get personal, the battle's way better.
Through the ages, a ton of notable heroes and villains have gone toe-to-toe, but none with the complex ferocity of Thor and his wicked brother Loki. The two Asgardian heavy hitters have squared off on dozens of occasions. Below, take a retrospect on some of their biggest past encounters.
Avengers (1963) #1
We, as a whole, can actually thank Loki for being such a jerk, because without his scheming the Avengers may not have ever assembled.
Sparking a plot involving manipulation, astral projection, and hardcore illusions, Loki crafted a web of mischief that pulled together some of Earth's mightiest to stand beside the God of Thunder. The one-on-one face off came on the Isle of Silence, where the Trickster sat as a prisoner. Summoning a throng of trolls, the god of mischief nearly stopped Thor, until the Thunderer unofficially declared "hammer-time."
Loki would be defeated by the combined efforts of the newly formed mega team, but it all stemmed from some bad blood with his bro.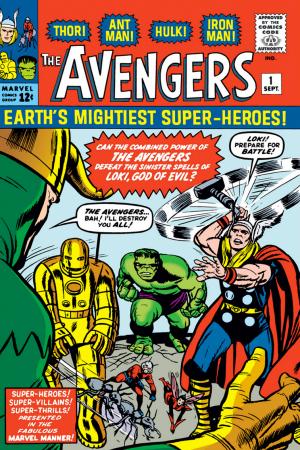 Journey Into Mystery (1952) #85
Loki's first modern appearance started serenely enough, though this peace wouldn't last long.
Freed from his tree prison—yes, you read that correctly—Loki whisked himself off to the magical land of New York for a showdown with his long lost brother. Causing a panic in the streets, chaos in a zoo, and eventually a citywide battle, the god of evil saw his campaign come to an end when Thor trapped him in a pipe and unceremoniously tossed him into the bay.
Thor would take that round by a unanimous decision.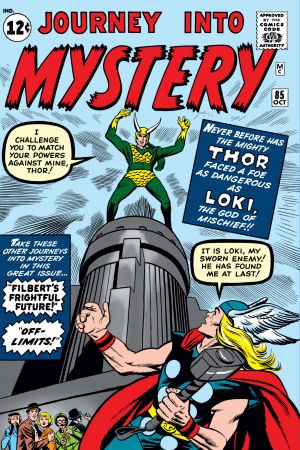 Journey Into Mystery (1952) #108
In this fabled encounter, Loki once again threw caution to the wind—and tossed Jane Foster into Limbo for good measure.
Using his typical bag of tricks, the wayward son of Asgard used his magic to capture Jane, royally tick off Dr. Strange, and gain the full attention of his big brother. Following a series of events, Thor accosted Loki in the Adirondack Mountains, though he couldn't fully act with Foster as a pricey bargaining chip.
Good thing Stephen Strange backed up Thor, because he rescued Ms. Foster from Loki's grasp, allowing Goldilocks to send his bro back to Odin's watch.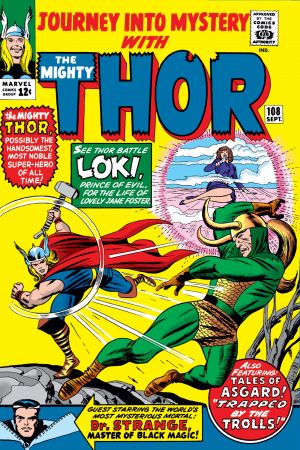 Thor (1966) #364
Ok, so Loki hasn't exactly been coming out on top when he tangles with Odin's first born. However, we cannot forget the frog incident.
During the heyday of Walt Simonson's epic THOR run, Loki concocted a scheme less cerebral and more hilarious. Turning Thor into a frog wasn't didn't serve a physical power play, but it most definitely gave Loki a much-needed W—of course he would soon after get his comeuppance.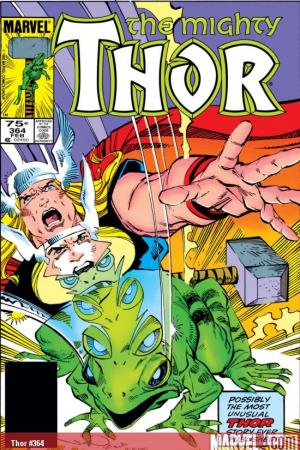 Avengers (1963) #118
Loki wears the mantle "God of Mischief" very proudly. With that prestigious title comes a few perks, like being able to fight dirty.
No stranger to getting other folks to do his work for him, Loki and his partner in crime/adversary Dormammu pitted the Avengers against the Defenders in a nasty scheme to eliminate them all and collect the assembled Evil Eye. The Trickster's reasons varied from "making himself feel good," "because he could," and of course, "to stick it to Thor."
Like many Loki ploys, this one didn't quite work out. Perhaps messing with the combined might of most of earth's greatest heroes, as well as the virtual demon lord Dormammu, played a part in that. We're leaning towards "yes."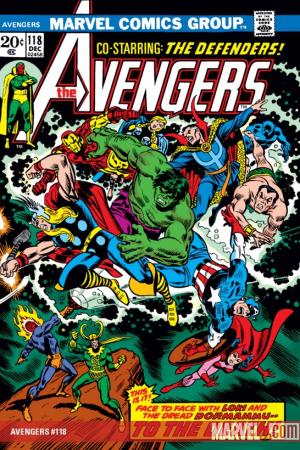 The Hype Box
Can't-miss news and updates from across the Marvel Universe!