Comics
Published December 13, 2019
5 Times Captain America Traveled to the Future
Look back at Steve Rogers' time-traveling past!
Captain America is no stranger to far-flung futures. For the first decade or so of his career, he was a contemporary hero fighting against the Axis powers. However, with his debut alongside Earth's Mightiest Heroes in AVENGERS (1963) #4 and his awakening in the modern era, he made a temporal jump that has defined him ever since.
As we travel into a new timeline for the Sentinel of Liberty, let's take a look back at some of the more interesting alternate futures he's experienced!
the Last Avengers Story
The future presented in THE LAST AVENGERS STORY (1995) #1 takes place in a world where the government tricked the Avengers into rounding up all of the worst Super Villains and executing them. Outraged, Captain America ran for President—and won!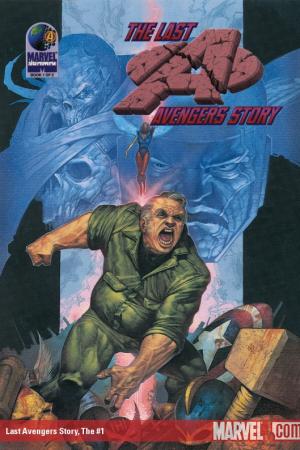 Last Avengers Story (1995) #1
published

added to marvel unlimited

writer

letterer

colorist

inker

penciler

penciller (cover)
What is Marvel Unlimited?
He put together a new generation of Avengers to stand for hope, but was assassinated. Or...was he? Over a decade later, after Ultron-59 killed most of the Avengers and threw down the gauntlet to Hank Pym, the one-time Ant-Man gathered heroes to fight against his robotic son as well as Kang the Conqueror. Though he didn't take part in the final battle, it turned out that the Sentinel of Liberty had, in fact, survived and was healing, waiting for he day when he could return to lead his country into better, more hopeful times.
MC2
In the future-set MC2 Universe, which most notably played home to May "Spider-Girl" Parker, readers got a look at a version of the Marvel Universe moved forward about 15 years from the then-present mid-90s.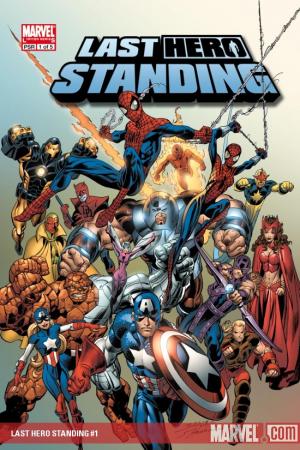 A group of next-generation heroes stepped up to the plate when Cap and the Avengers went missing and became A-Next. The younger heroes found Captain America stranded in another reality in A-NEXT (1998) #10-11. He returned later and lead a team in LAST HERO STANDING (2005) #1, but grew weaker and weaker until he passed away. Ultimately, Thor turned him into a shield-shaped star to inspire heroes from then on.
Earth X
The EARTH X (1999) series featured a version of the planet torn apart by Super Villains, failed experiments, and Terrigen Mists. That certainly took its toll on heroes like Captain America, who stepped away from action for long enough to let things get even worse. Realizing he needed to help out once more, Rogers put together a team to oppose the Red Skull and ultimately kill him. In UNIVERSE X (2000), he tried protecting a kid version of Captain Mar-Vell and returned, though in a different form, in PARADISE X (2002).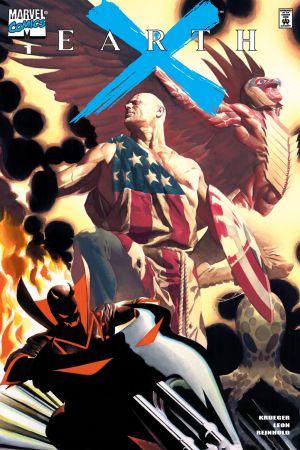 Earth X (1999) #1
published

added to marvel unlimited

inker

penciller

penciller (cover)

writer

colorist

editor

letterer
What is Marvel Unlimited?
Dimension Z
For the 2012-launching CAPTAIN AMERICA series, the Sentinel of Liberty found himself in Arnim Zola's Dimension Z. There, the mad scientist played with the hero in the lab for a time before Rogers broke out and made off with a fellow captive in the form of a baby.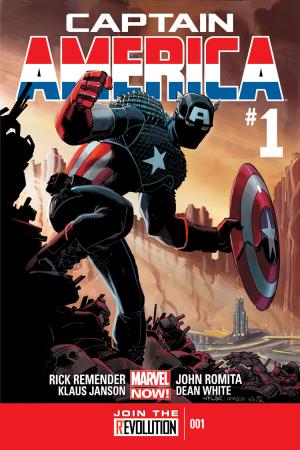 Captain America (2012) #1
published

added to marvel unlimited

letterer

inker

inker (cover)

editor

colorist

colorist (cover)

writer
What is Marvel Unlimited?
Over the course of the first arc, Steve struggled to raise the boy right in a deranged world intent on killing anything good. The child, Ian, grew up at an accelerated rate and became like a son to Rogers. But back in the real world, time passed at a very different rate... Sharon Carter managed to help Cap escape, but wound up stuck there herself, raising Ian to adulthood until they all eventually made their way back to the regular world and timeline.
Out Of Time
In the wake of SECRET EMPIRE, the Star-Spangled Avenger dealt with a new group called Rampart. After stopping one of their missions, they decided to freeze him in ice—only for Cap to wake up in a post-nuclear war zone ruled by Rampart's King Babbington.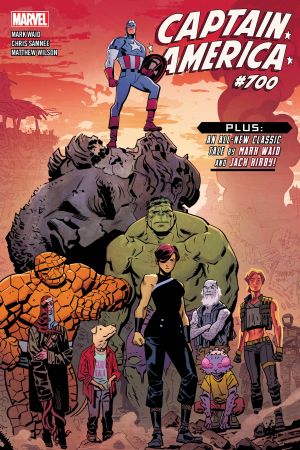 Captain America (2017) #700
published

added to marvel unlimited

writer

editor

letterer

inker

inker (cover)

penciler

penciler (cover)

colorist

colorist (cover)
What is Marvel Unlimited?
Dubbed Bomb Pop, Rogers rallied survivors including Bruce Banner and the Thing to topple King Babbington. From there, all they had to do was stomp out the remaining Rampart forces and a seemingly endless string of invasion attempts. After a year of fighting, Rogers asked Banner to send him back in time where he showed up moments after being frozen and stopped Babbington's mission. He was blown up while saving the world from nuclear attack, but also led to his younger self thawing out, theoretically wiping out that sad future altogether. 
The Hype Box
Can't-miss news and updates from across the Marvel Universe!