Comics
Published February 21, 2019
6 of Marvel's Greatest Love Stories
You know the classics, but here are a few more lovebirds in the Marvel Universe in honor of LOVE ROMANCES #1!

Even the most adventurous and danger-loving Marvel fan needs a good love story now and then. Some romances are simply perfectly designed to be told in comic books – Can robots fall in love? Can love breach the corridor of death? In honor of Marvel's 80th anniversary and its legacy of romance comics of the '50s, LOVE ROMANCES #1 has made a fleeting return with stories by Jon Adams, Denis "Hopeless" Hallum, and Gail Simone. To celebrate Marvel's most amorous series, Marvel.com is taking a walk down memory lane with six of the most passionate romances in the Marvel Universe that have torn at our heart strings time and again.
There are plenty of Marvel romances that might be more well known, like Scott and Jean, Daredevil and Elektra, and Vision and Wanda, but let's raise a candlelit glass to these lesser known or unsung lovebirds.
T'Challa and Storm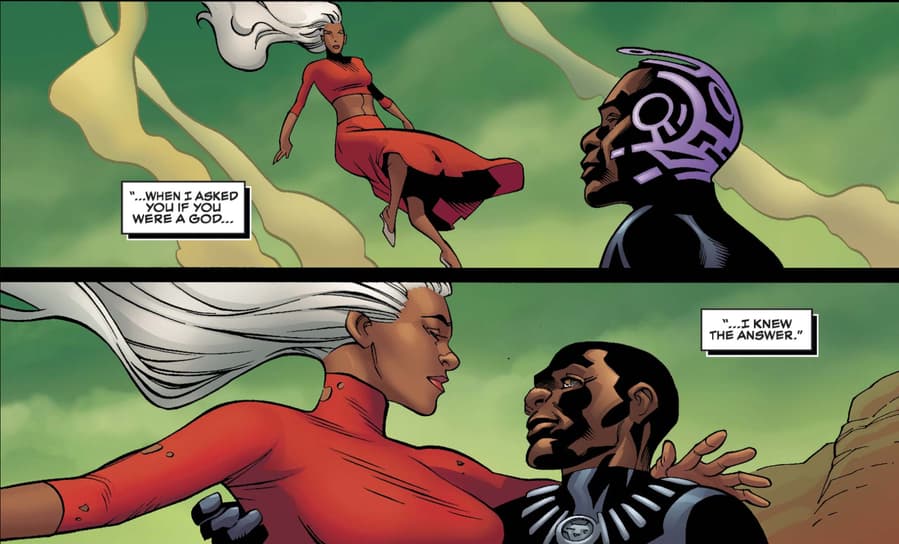 While these two are no longer married, their relationship is one of the sweetest and most notable in the Marvel Universe. T'Challa and Storm were the ultimate power couple. Back when they were together, their love for each other always seemed particularly deep and authentic. After they split, they stayed on friendly terms, often working together, like they did in BLACK PANTHER AND THE CREW. What may be most awesome part of their relationship is the level of respect they have for each other. They're both power players with huge responsibilities, and they always honor that about one another.
Rogue and Gambit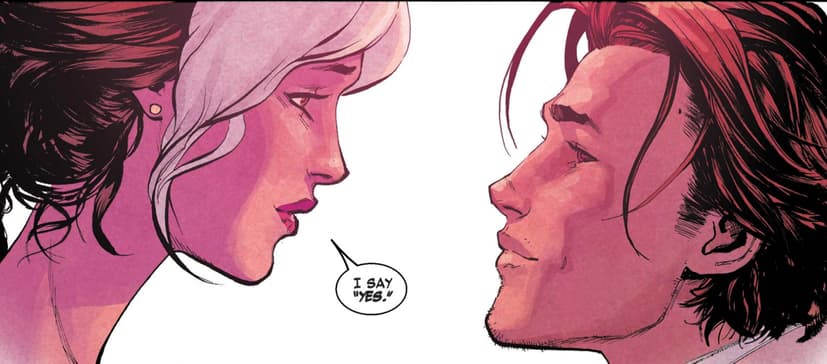 If Storm and T'Challa are the power couple, Rogue and Gambit are like the angsty couple on your favorite show who are always having drama but you still want them to end up together. These two have had their ups and downs since the '90s, but as we saw recently in ROGUE AND GAMBIT, pretending to be a married couple and taking out evil robots together has a way of rekindling the flame. Nowadays, they're actually married and headlining MR. AND MRS. X.
Ayo and Aneka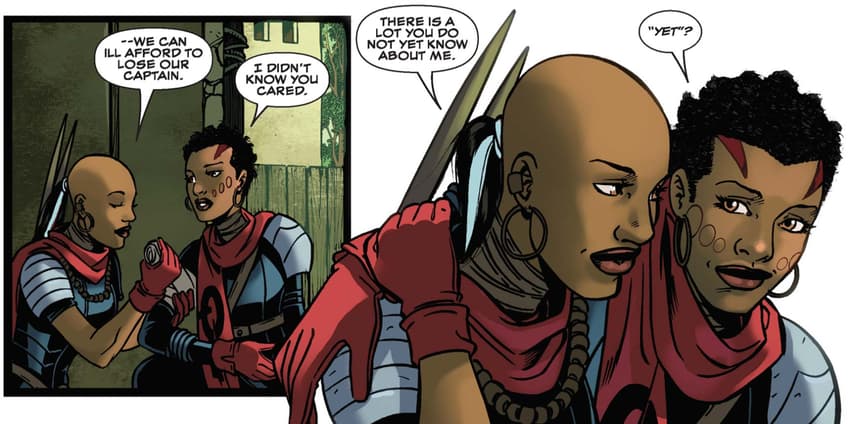 These two have had a relationship that's been, to say the least, intense. They're both Dora Milaje, and the early days of their relationship saw Ayo rescuing Aneka from prison, after which the two of them went on the run together. Though their relationships with T'Challa and the Wakandan leadership has changed over the years, they've both remained committed to righting injustice when they see it, and that quality has connected them on a deep level.
Northstar and Kyle Jindau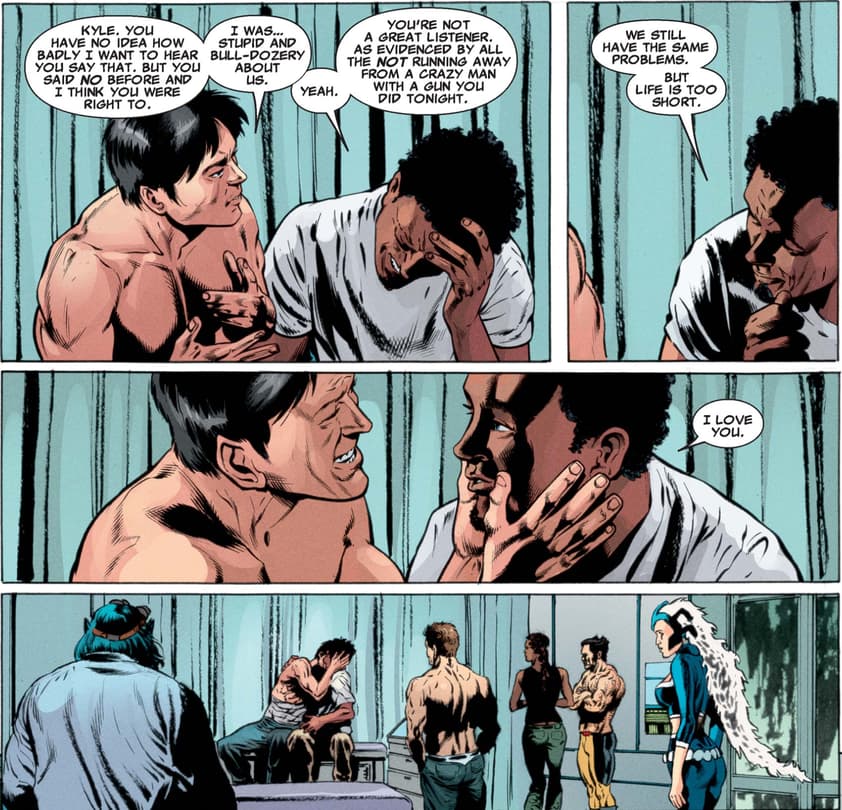 These two made history with their wedding, which was a pretty major event in 2012's ASTONISHING X-MEN #51. And they tied the knot amid some pretty scary circumstances. The issue takes place in the middle of a story arc where Karma has been forcibly turned against her teammates and follows a cliffhanger where Kyle is being mind-controlled to attack Northstar. Despite the fact that their marriage began under such chaos, it has remained strong throughout all kinds of crazy situations since.
Thor and Jane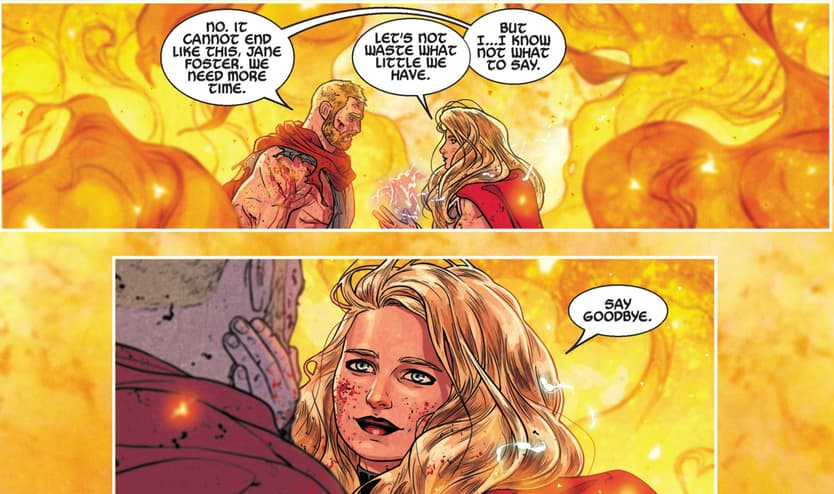 What's great about these two is how their relationship has seen so many different phases, but they've continued to care deeply about each other throughout. Back when they were dating, it was a bit of a fairytale in some ways, with a human woman being swept off her feet by the chivalrous, larger-than-life demi-god. But Jane really came into her own, becoming a well-respected scientist and ultimately a representative of Midgard in the Congress of Worlds, and Thor Odinson supports her on her journey. When he discovers that she is the new Thor, the pride and respect he feels is palpable. And the heartbreak he feels after her (short-lived) death is probably one of the most poignant moments in Marvel history. These days, they're both doing some soul searching and it's great to see them continue to show up for one another.
Peter and Gwen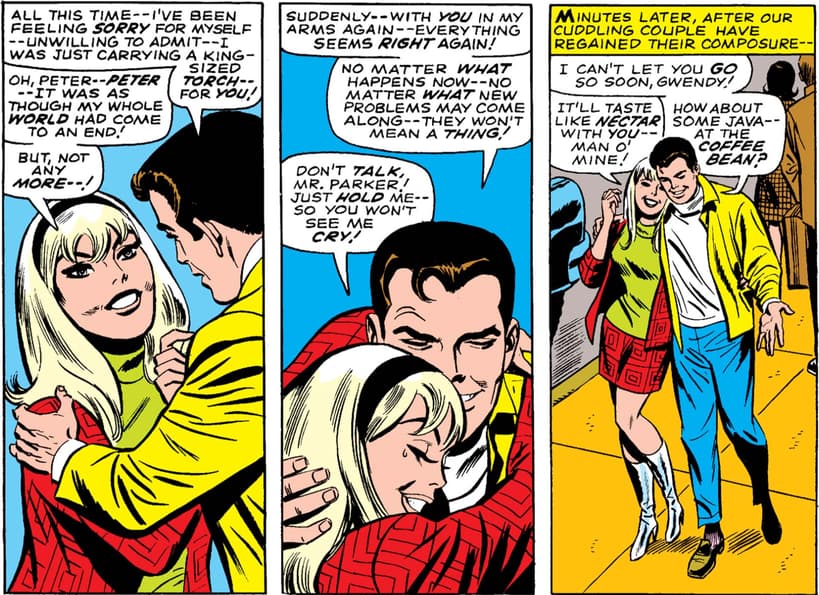 Yes, Peter Parker and Mary Jane Watson have always had a strong relationship, too. But it's Gwen Stacy who really shook Peter to his core. Her death shaped him and fueled his desire to protect the innocent in a new way. Peter fell for Gwen right from the start, and their romance was always like a Hallmark card (in the best way possible). So while Peter genuinely loved Mary Jane and built a life with her, his relationship with Gwen has probably impacted him more as a Super Hero.
LOVE ROMANCES #1, written by Jon Adams, Denis "Hopeless" Hallum, and Gail Simone, is available now online and at your local comic shop!
For more about Marvel's 80th Anniversary, visit marvel.com/marvel80.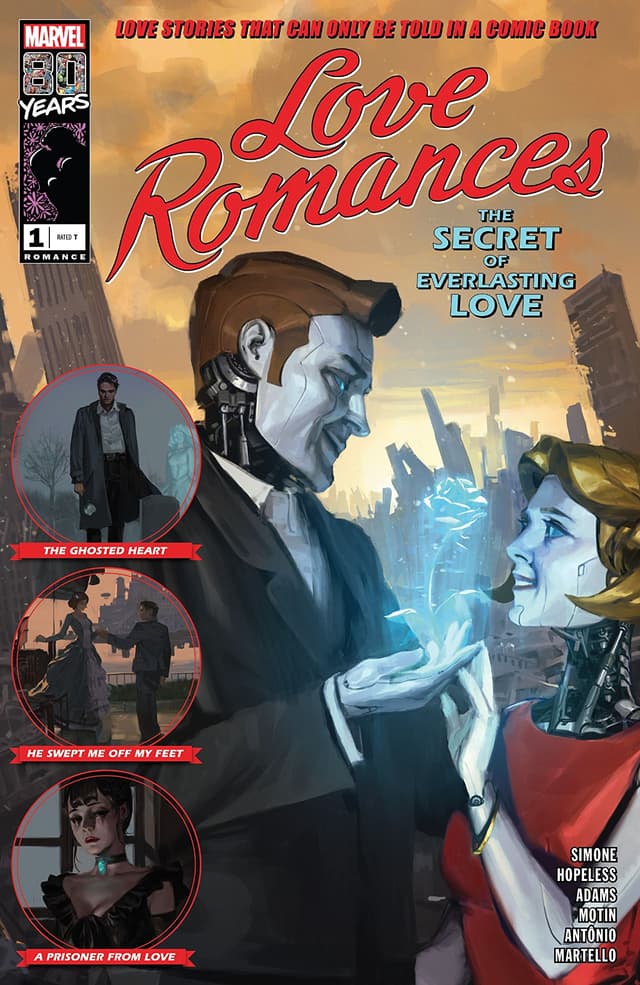 The Hype Box
Can't-miss news and updates from across the Marvel Universe!