Comics
Published April 19, 2019
8 Different TIE Fighters to Appear in 'Star Wars' Comics
Look through a list of the Imperial starship's various iterations through the years!
Marvel's new five-issue STAR WARS: TIE FIGHTER limited series delves into the lives of the pilots who serve the dreaded Galactic Empire, and issue #1 is on stands right now!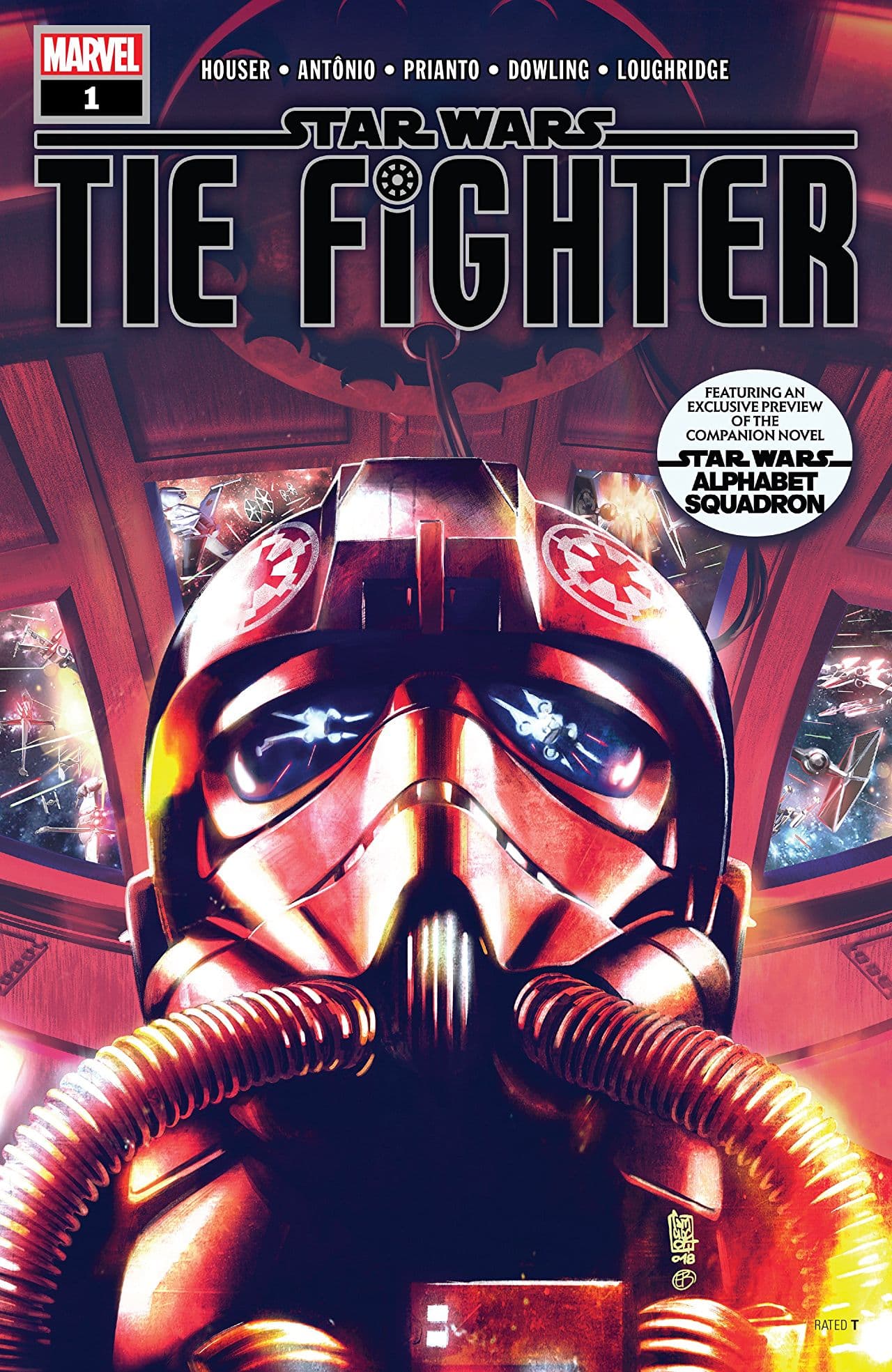 Readers getting introduced to a few Imperial new characters in the series, but what about those mechanical marvels they fly? Follow along, friends of the Empire, as we look at several of our favorite TIE variations and some choice Star Wars comics you can spot them in...
TIE/LN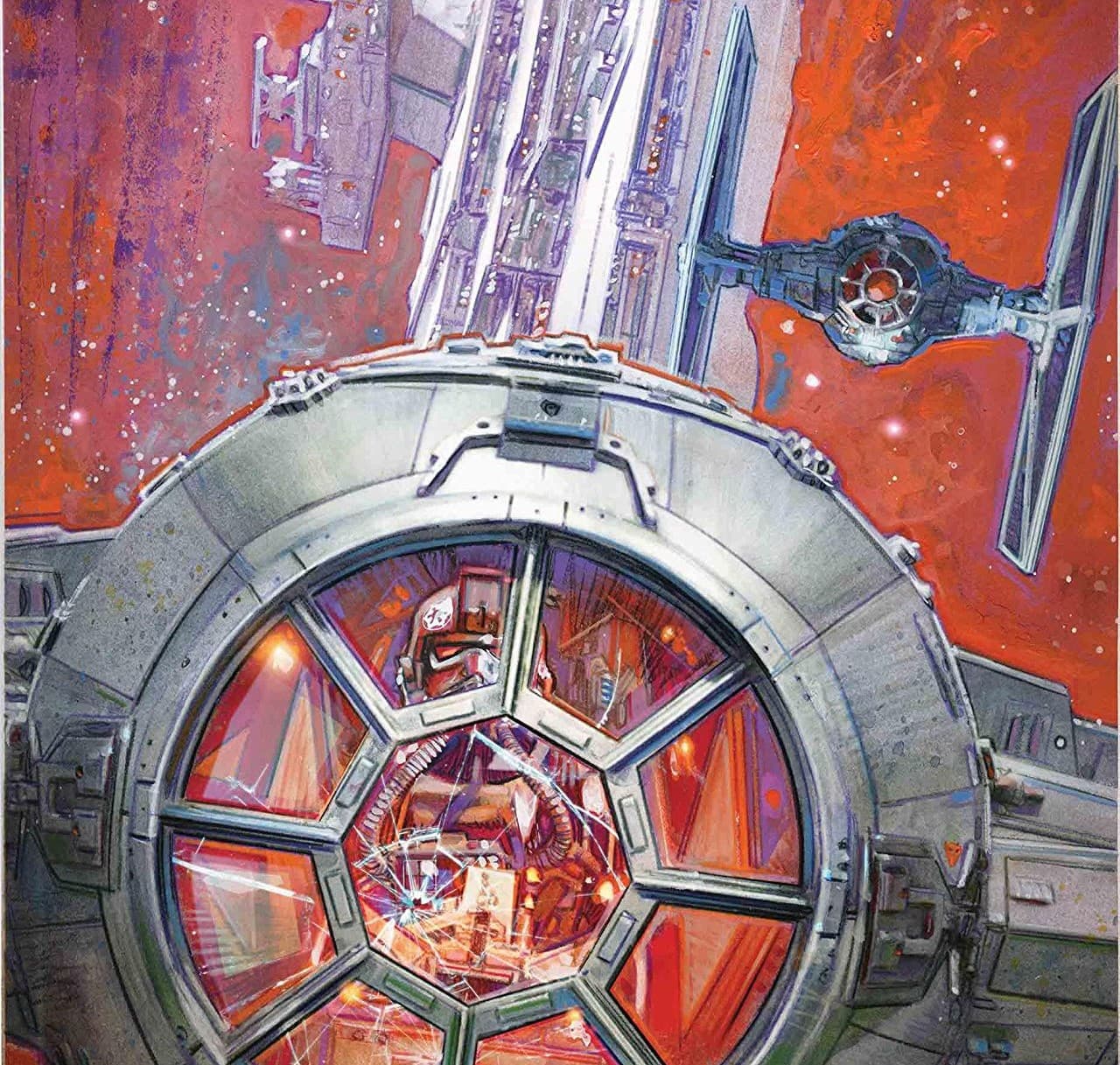 This is it, the original ship first spotted in 1977's Star Wars: Episode IV - A New Hope and still haunting our dreams today. Though this starfighter's been in hundreds of comics, we suggest you zoom in on STAR WARS #1 as a starting place.
TIE Advanced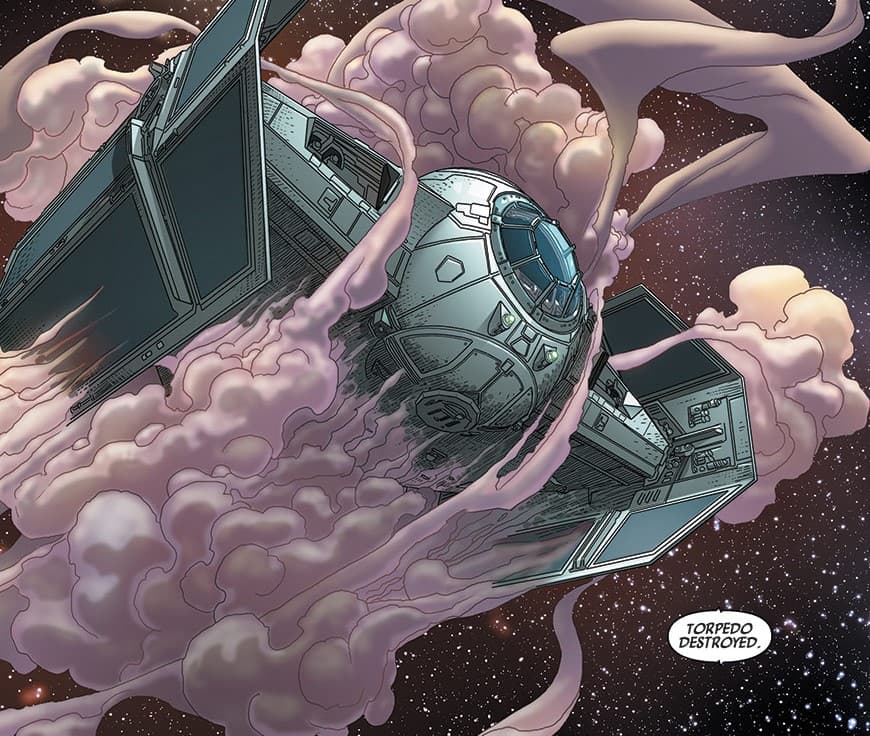 Just when you'd acclimated to the original ship in Star Wars, Darth Vader swoops down during the Rebel assault on the Death Star with a different, even wickeder model. With its distinct bent wings and long body, the Dark Lord's TIE made for an indelible image. Look for its amazing appearance in DARTH VADER #2!
TIE Bomber

The Empire sent out its bombing brigade to chase the Millennium Falcon out of its hidey-hole in Star Wars: Episode V - The Empire Strikes Back and in doing so made an instant classic out of the TIE Bomber. Catch a glimpse of it in action again in HAN SOLO: IMPERIAL CADET #4-5!
TIE Striker

Imperial ship designers spared no imagination to craft the experimental TIE Striker in an attempt to streamline the original specs for atmospheric assaults in Rogue One: A Star Wars Story. If you keep an eye out, it's flat, pointed wings can be seen in a hangar bay in POE DAMERON #9—or in the ROGUE ONE ADAPTATION itself!
TIE Reaper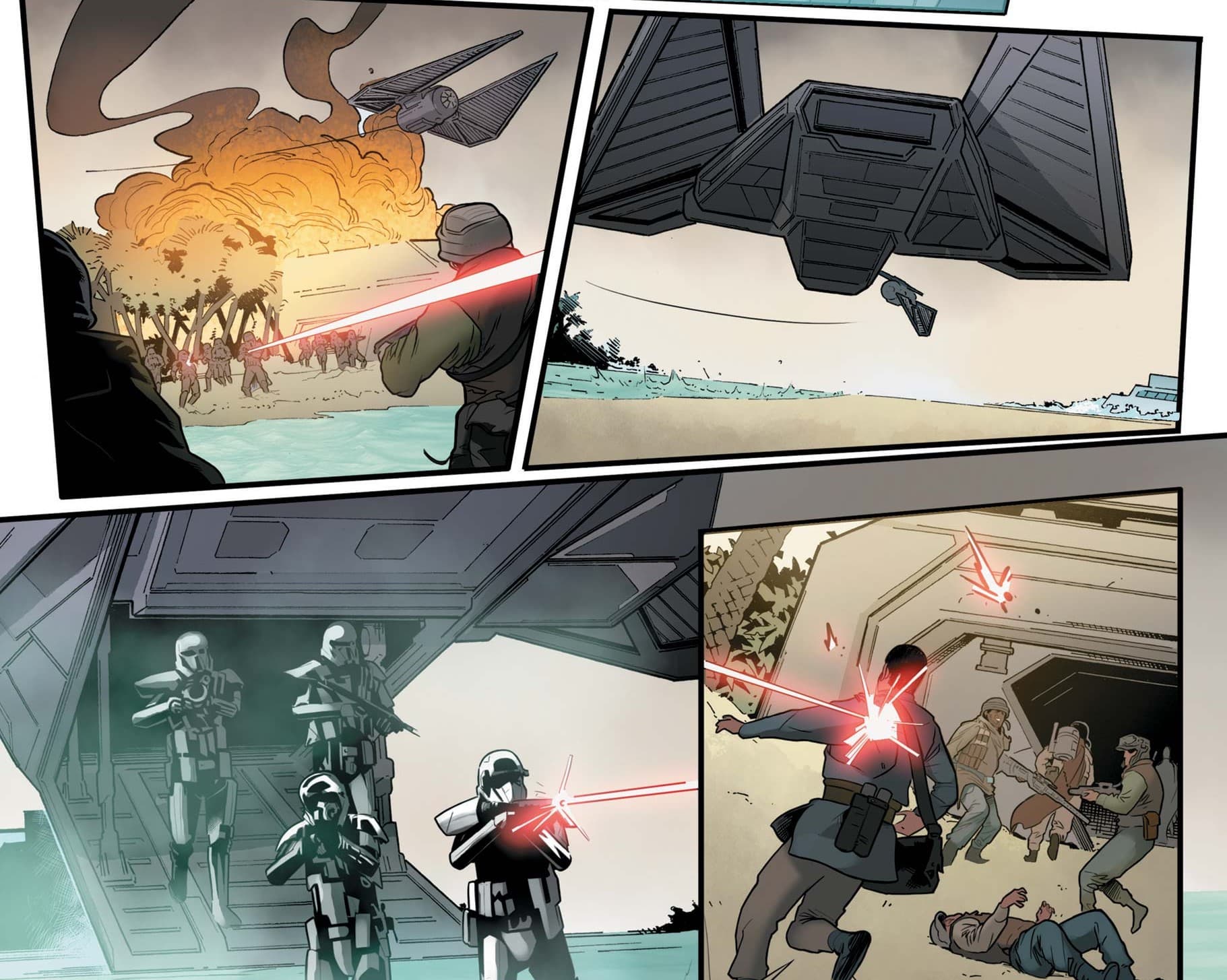 Rogue One: A Star Wars Story also offered up a TIE with ground landing capabilities as well as room for troop carrying. It doesn't feature that distinctive ball cockpit of a regular TIE, but we think its pretty stylish overall. Look fast or you might miss it in POE DAMERON #10 and ROGUE ONE ADAPTATION #6.
TIE/RB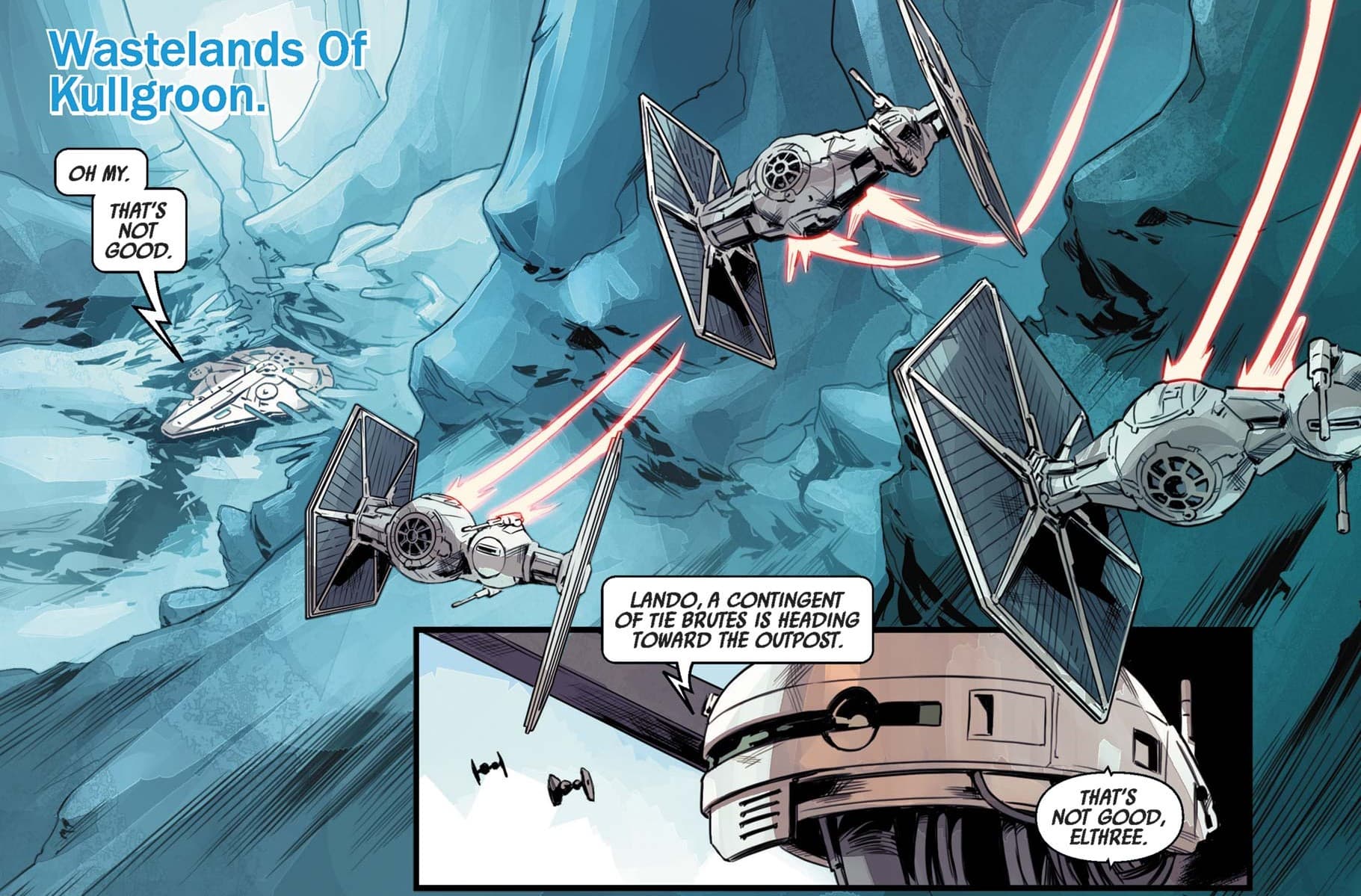 Also known as the heavy TIE or the TIE brute, this Solo: A Star Wars Story model extends one wing panel to make room for some heavy-duty extra weaponry to blast X-Wings into cosmic dust. LANDO: DOUBLE OR NOTHING #5 offered a look at them, so you should take it up on the offer!
TIE/SF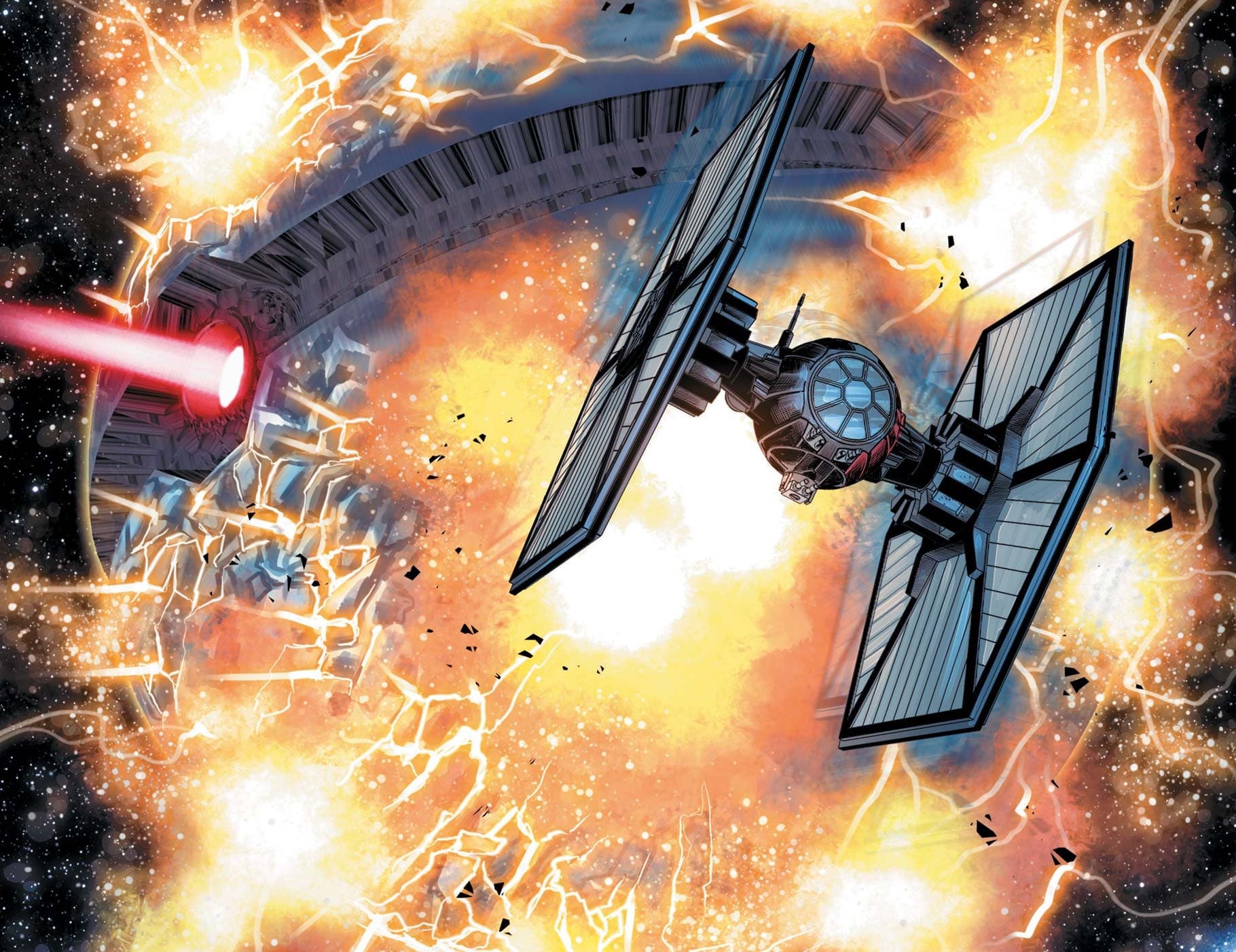 At first glance you might think the First Order just aped the Empire's classic TIEs in Star Wars: Episode VII - The Force Awakens, but on a second scrutinizing you'll see more than one upgrade to weapons, pilot capability, and color scheme. Why not see for yourself in CAPTAIN PHASMA #1?
TIE Silencer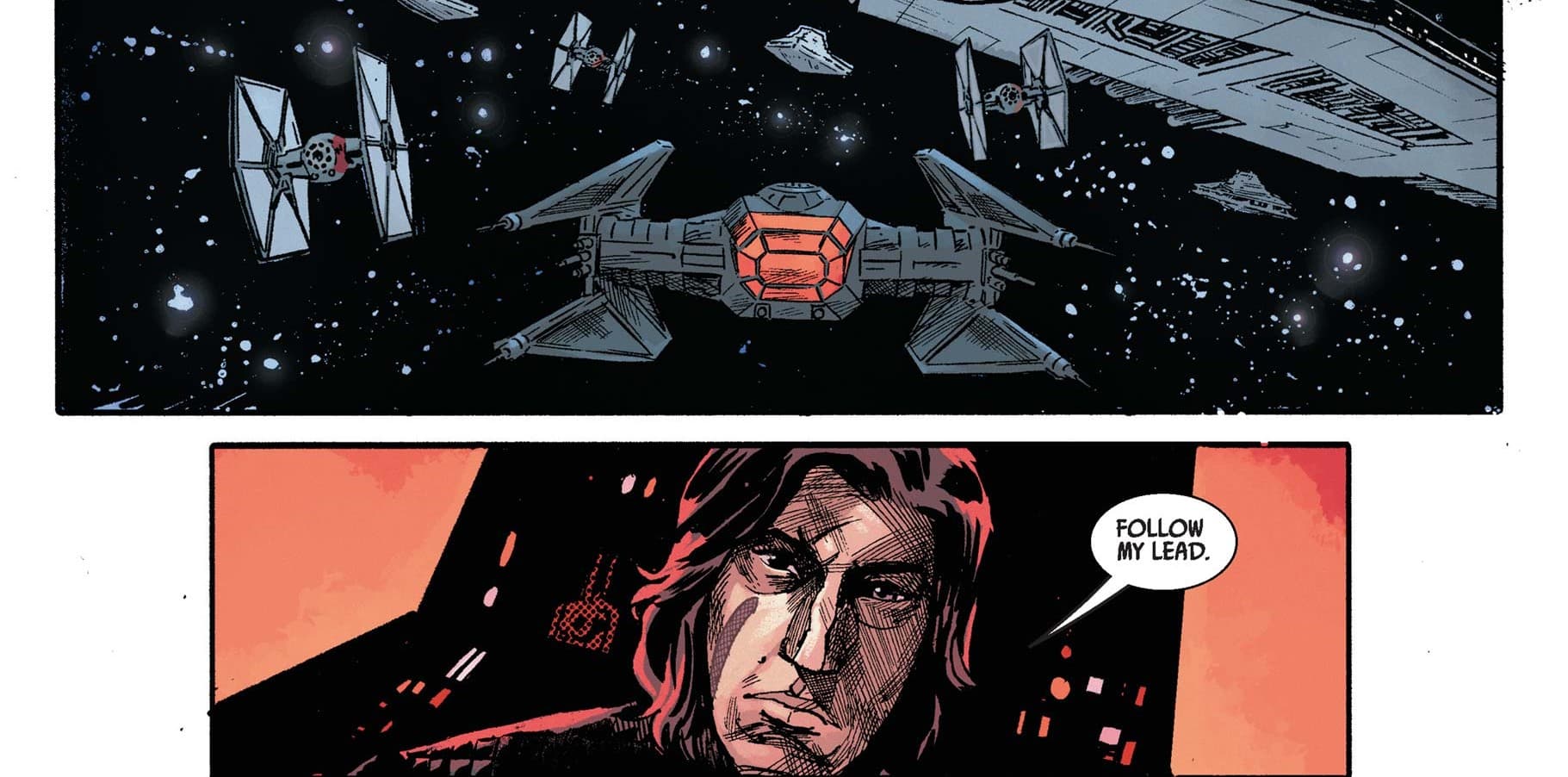 Ever the Vader disciple, Kylo Ren just had to have his own TIE Advanced-esque ship in Star Wars: Episode VIII - The Last Jedi. Mean-looking and deadly, Kylo piloted it to end the Resistance once and for all, but retreated to his base ship when he couldn't bring himself to fire on his own mother... Take a look at the Silencer in STAR WARS: THE LAST JEDI ADAPTATION #2.
Catch the latest starfighter action in STAR WARS: TIE FIGHTER #1 at your local comic shop now!
The Hype Box
Can't-miss news and updates from across the Marvel Universe!