Comics
Published October 31, 2019
8 Marvel Horror Characters You Might Not Know Yet
Celebrate Halloween with this hop down the haunted halls of the House of Ideas!
Happy Halloween, oh Frantic Ones!
Now, the Marvel Universe is filled with creatures that go bump in the night. And because the mighty Marvel Multiverse has existed for 80 years, some horror characters have become household names, while others have continued to lurk further in the background of your favorite scary stories. (By the way, True Believer, if you're looking for a sampling of modern horror, head to your local comic shop to read MARVEL ZOMBIES: RESURRECTION #1 today!)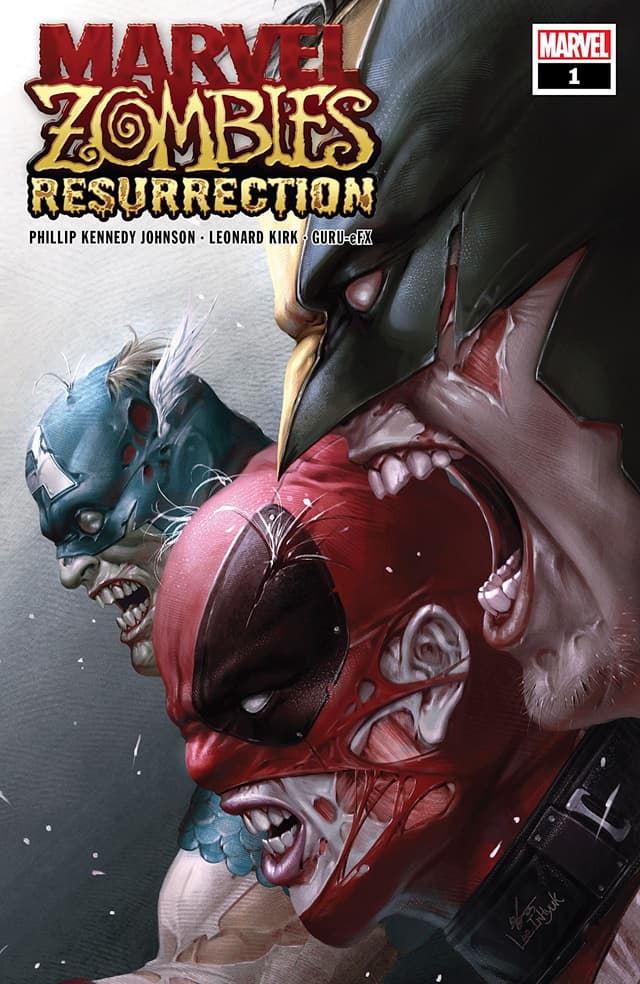 So, in celebration of the merry monsters that haven't quite gotten the spotlight they might deserve, we're taking a look at eight lesser-known horror characters that lurk in the House of Ideas.
Lilith (Lilith Dracula)
Filled with hatred, Lilith sought to kill her father, Dracula. Other than being a terrible father, Dracula killed the son of a woman named Gretchen, who had become Lilith's family after her biological mother was forced to give her away.
After being granted the powers of a vampire by Gretchen, Lilith possessed all the known strengths of a vampire—hypnosis, immortality, super-strength, the command of animals, spirit possession, and more. Despite this, she's been unable to fulfill her quest to take her father's life. Protected by a curse, Dracula has remained unkillable at the hands of his daughter. And to this day, she quests to achieve her ultimate goal.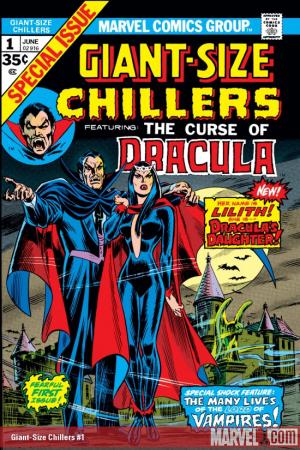 Black Rose
Black Rose wasn't born as a monster. She was made into one.
Roxanne Simpson, her alter-ego, appeared in MARVEL SPOTLIGHT (1971) #5; she was Johnny Blaze's childhood sweetheart (and had some skill in magic). She and Johnny would later marry and have two kids...but their marital bliss wouldn't last. She was killed by Hellgate and revived by Blaze's other adversary, Blackheart. But Roxanne didn't return as her human self; she came back as the thorn-creating demon named Black Rose. She aided in the unleashing of the Furies on the Ghost Rider at the time, Noble Kale, and his bloodline, which included Danny Ketch and Johnny Blaze. As later revealed in GHOST RIDERS: HEAVEN'S ON FIRE (2009) #6, Black Rose is dead...for now.
Werewolf by Night
On his 18th birthday, Jack Russell had the great misfortune of learning from his mother that he was born with the werewolf curse. And not only that, but the curse was deeply entrenched in his family line, stretching back, at least, to the 1700s. Since then, Russell has spent years either trying to control his wilder side (or trying to get rid of it completely) with the Darkhold (a book of dark magic) and an item called the Wolfblade. As a werewolf, his power is affected by the moon, and due to his super-efficient healing factor, he's impossible to kill, which can be useful when fighting supernatural horrors.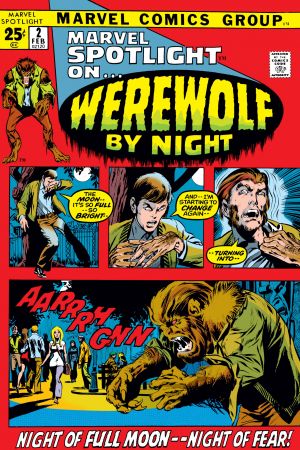 Living Mummy
Sealed in a sarcophagus for 3,000 years after being sprayed with a paralyzing fluid and mummified, N'Kantu, a powerful African warrior from the 11th century, was no longer recognizable. He'd become the Living Mummy, wreaking havoc on the modern world. His mummification imbued him with nearly impenetrable skin, superhuman strength, and enhanced dexterity.
After his earliest experiences as the Living Mummy, one Dr. Skarab (ironically, a descendent of the priest that put N'Kantu in his monstrous state) helped the mummy regain his sanity and purpose. N'Kantu later became a member of the Howling Commandos and the Legion of Monsters.
Kid Blackheart
Anton Satan wasn't the spawn of the demon Blackheart, but he still had a pretty tough lineage to deal with. He was created from Project Blackheart, which was founded to bring forth ultimate darkness across Earth.
When Anton first met Johnny Blaze, though, the kid appeared to be normal...but it was a rouse. He double-crossed Blaze and his crew to use Sara the Caretaker as a portal to invade Heaven and destroy it for his adoptive father, Satan. Fortunately, though, Anton's plan was thwarted after running into an army of Ghost Riders on the other side of the portal.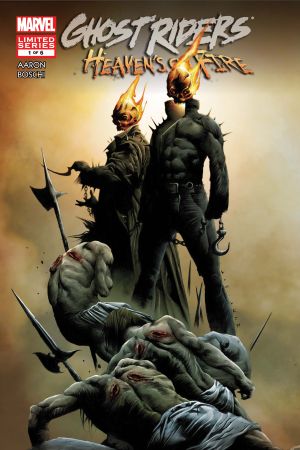 Ghost Riders: Heaven's on Fire (2009) #1
published

added to marvel unlimited

inker

penciller

other

colorist

letterer

writer
What is Marvel Unlimited?
Marie Laveau
Known as the Voodoo Queen of New Orleans, Laveau had the power to stay the aging process and death for over 200 years. How? By drinking vampire blood.
Her "distinctive" method of staying young would no longer be an option, however, after Doctor Strange managed to rid the world of vampires. She would eventually get her hands on the Darkhold during the "Vampire Verses" story arc after hypnotizing Victor Strange (Stephen Strange's brother) in order to steal it. Laveau then successfully reincarnated the first vampire, Varnae, which spelled disaster for the rest of the world. With vampires back on Earth, Laveau could resume her harvesting and become her youthful self again.
Shiklah
As the Queen of the Underworld, Shiklah cared for the citizens of Monster Metropolis as her family once ruled the monster world centuries before.
In her role, she would do anything to protect her subjects—including sending an army to annex Manhattan. This led to Deadpool leading the charge to stop her and, inadvertently, her marriage to Dracula. Did we mention that she was married to Deadpool at the time? No? Well, she was married to Deadpool at the time.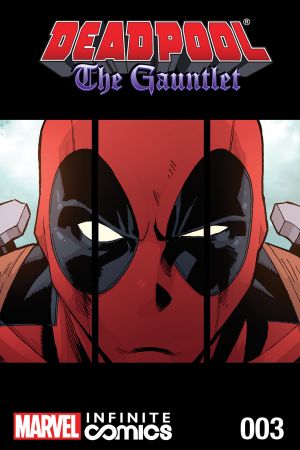 Deadpool: The Gauntlet Infinite Comic (2014) #3
published

added to marvel unlimited

inker

penciler

editor

colorist

writer

letterer
What is Marvel Unlimited?
The Zombie
The oldest character on this list, the Zombie was created when Marvel Comics was still called Atlas Comics! He was later formally introduced to the Marvel Universe in TALES OF THE ZOMBIE (1973) #1.
Before becoming the living dead, however, he was Simon Garth—a man kidnapped by an employee he fired to be used as a human sacrifice for a voodoo cult. After a failed escape attempt and death, Simon's corpse was transformed into a zombie. Unlike typical zombies, the Zombie not only possessed free will but could quickly heal from his injuries. And he's still kickin' today! Read a recent adventure of the original Marvel Zombie in last year's horror mag titled, yeah, MARVEL ZOMBIE #1!
Read these stories and more on Marvel Unlimited right now!
The Hype Box
Can't-miss news and updates from across the Marvel Universe!