Comics
Published December 1, 2020
A Career Retrospective with Ryan Stegman
The 'Venom' and 'Absolute Carnage' superstar looks back on his personal road to 'King in Black' #1.
Artist Ryan Stegman has been bringing the Marvel Universe to life for over 10 years, cutting a vast swath across the House of Ideas' biggest properties and impressing fans with the energy of his work. In recent years, his profile has increased thanks to a popular pairing with writer Donny Cates on VENOM, culminating in the tremendous success of ABSOLUTE CARNAGE. Before Stegman takes his next symbiotic step into the KING IN BLACK blockbuster, take a look back at riotous road to the top.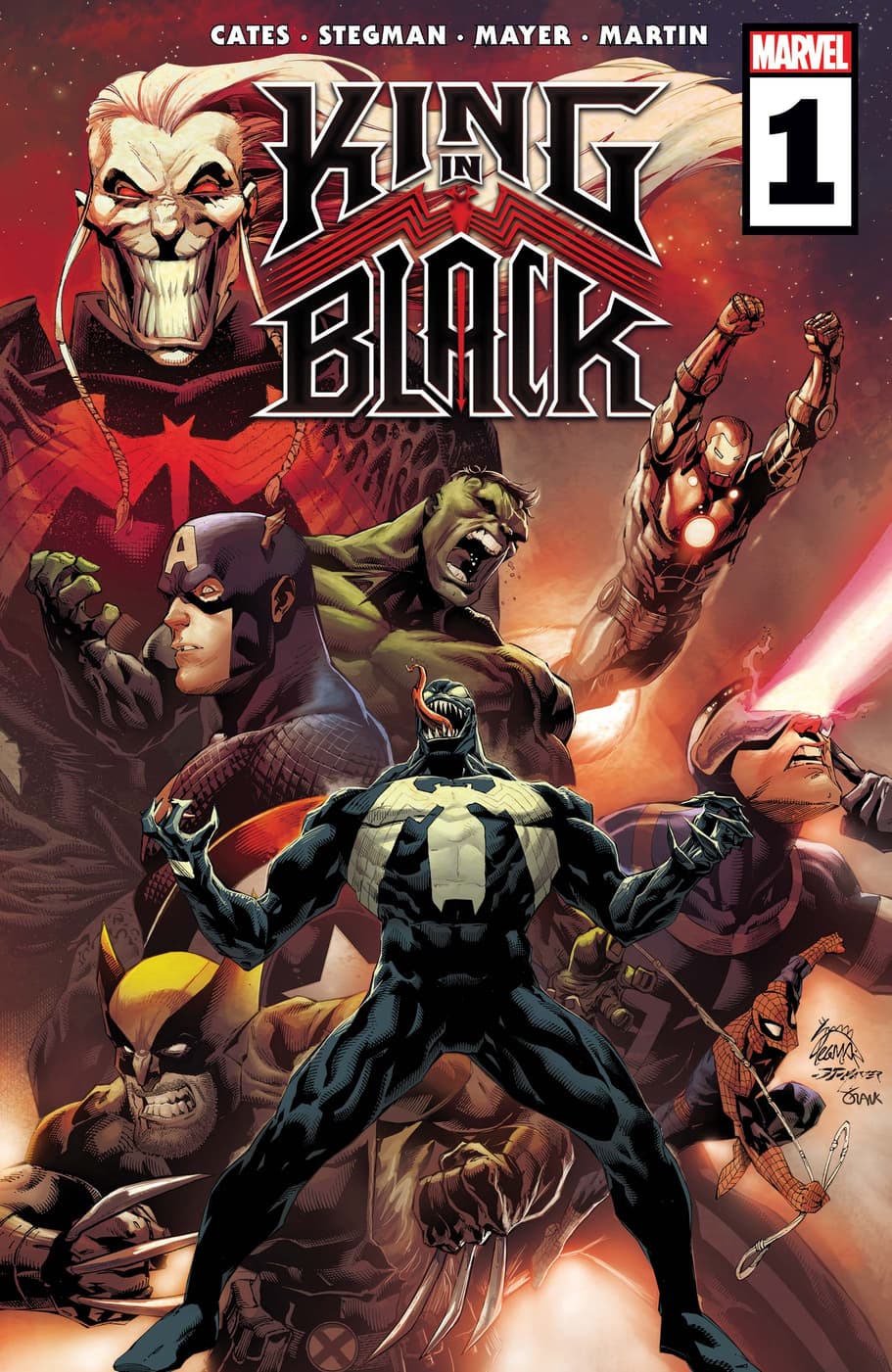 Though Stegman has vague recollections of an early encounter with Doctor Strange in his pre-formative years, the love affair with comics really began for this deft draftsman around third grade when he encountered Todd McFarlane on SPIDER-MAN. He explains that this depiction of the Web-Slinger blew his mind and set the course for the rest of his life.
"I drew comics for fun, but at that time I really didn't pay attention to who the artists were on the books," he admits. "I knew I loved certain books more because of the art but I didn't put it all together. When I was 15, I got into Spawn and Todd McFarlane was just everywhere promoting it. You couldn't escape it. So I started putting together the idea that it was a job that was attainable and I made the decision right then and there it's what I wanted to do and never wavered."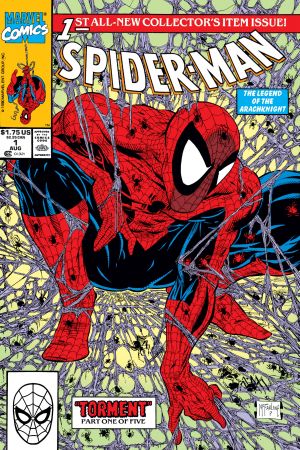 In addition to McFarlane, Stegman counts the likes of Michael Golden, Art Adams, and Joe Madureira as influences on him and his work. Admiration of "comic book art that is cartoony but with realistic rendering" shines through from his early days all the way through to the present.
Speaking of that formative period, as a young artist, Stegman found his first professional success working with small press publisher the Dabel Brothers, adapting the work of novelist Raymond E. Feist on properties such as Magician and Riftwar. As fate would have it, the imprint entered into a partnership with Marvel starting in 2006, providing Ryan with an entrance into the realm inhabited by some of his favorite characters and creators.
"I wasn't overly pushy, I knew I had a lot to learn," Stegman reflects on his early opportunities. "But I would still go to Marvel portfolio reviews. I sat down with a Marvel editor at a convention once and they looked through my pages and suddenly he was like, 'Hey, don't we publish this?' I explained that they did, but I wanted feedback anyway. He seemed a bit stunned but gave me a lot of good advice.
"I also did this with Mark Paniccia, who was my actual editor. I think he saw I was young and hungry and that helped me to stand out as someone he wanted to help along career-wise."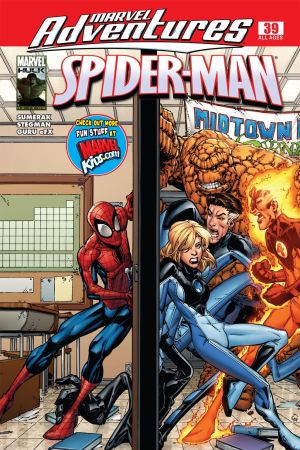 Marvel Adventures Spider-Man (2005) #39
published

added to marvel unlimited

penciller (cover)

writer

artist

inker

letterer

colorist
What is Marvel Unlimited?
Stegman made his non-licensed Marvel debut in 2008 on issues of MARVEL ADVENTURES SPIDER-MAN followed by a quick stint on the Paniccia-edited INCREDIBLE HERCULES. He spent the next few years working on a variety of projects from SHE-HULKS to SCARLET SPIDER before landing on FANTASTIC FOUR with acclaimed writer Jonathan Hickman in 2012.
"I got to draw some insane stuff and it felt like I went from someone a few editors knew about to someone that all the editors seemed to know about," he says. "And that was crazy. I didn't feel like I was hanging on by a thread anymore. I felt stable in my career.
"I remember doing HERCULES layouts in my downtime on my honeymoon. I remember drawing SCARLET SPIDER while my first son sat in his playpen next to my desk. They all have a special place in my heart and I can remember where I was in life when I was working on them. Probably the most memorable was my first issue of AMAZING SPIDER-MAN, #665. Spider-Man was my lifelong dream and the offer for the project came literally hours after my first son was born. I checked my email in the hospital like a bad dad and almost fainted. What a crazy day."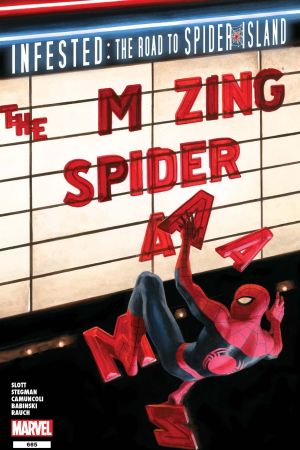 Amazing Spider-Man (1999) #665
published

added to marvel unlimited

rating

colorist

inker

penciller

letterer

editor

writer
What is Marvel Unlimited?
In 2013, that dream became a regular reality in the most unusual of ways when the artist paired up with Dan Slott on SUPERIOR SPIDER-MAN, a unique take on the Wallcrawler featuring the brain of Doc Ock trying to be a hero in Peter Parker's body. For a "Spider-Man lifer" like Stegman, he couldn't have asked for a better gig than exploring this new corner of the burgeoning Spider-Verse.
"Spidey is part of my DNA," he reiterates. "He's why I draw comics and also what I was born to draw. I also seem to draw darker stories well, and SUPERIOR was really a darker Spider-Man story, so it worked perfectly."
Keeping busy and continuing to explore the Marvel Universe, Ryan hopped from WOLVERINE to INHUMAN to UNCANNY AVENGERS before Peter Parker provided another new opportunity, this time assuming writing duties on AMAZING SPIDER-MAN: RENEW YOUR VOWS, following the familiar hero and his extended family in an alternate reality introduced by SECRET WARS.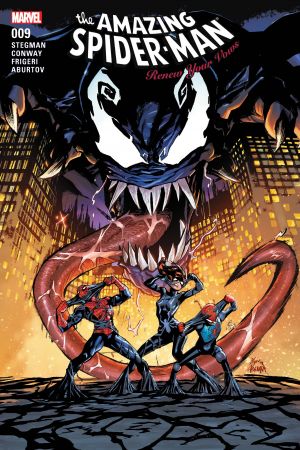 Amazing Spider-Man: Renew Your Vows (2016) #9
published

added to marvel unlimited

writer

inker

inker (cover)

penciler (cover)

letterer

colorist

colorist (cover)

penciler

editor
What is Marvel Unlimited?
"I always pictured myself as a writer/artist," reveals Ryan. "Writing more is definitely something I want to do. In fact, if I hadn't met Donny and started working with him [on VENOM] I'm sure I'd be doing that now."
But fate brought Stegman and Cates together on VENOM beginning in July of 2018. The book brought back Eddie Brock as the titular protagonist and moved the character perhaps further than ever before toward being a tried and true, if tortured, hero. The portrayal struck a chord with readers and elevated both members of the creative team into rarified air. The artist credits editor Devin Lewis for connecting the duo even after he initially turned down the assignment desiring more focus on his writing.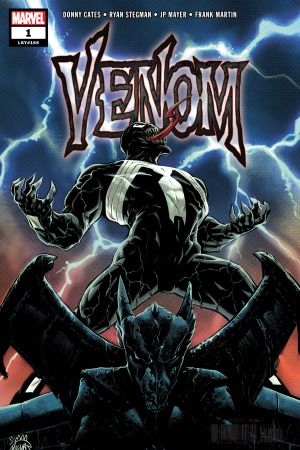 "Donny gave me the whole VENOM pitch, the whole damn thing, and I was blown away and knew I had to draw it," he relays. "Donny and I are so in sync and I love what he does so much that I don't feel like I'm missing anything. I have a lot of input on what we do and we have such a good time doing it.
Stegman cites the very first splash page in VENOM #1 as remaining a highlight of the run...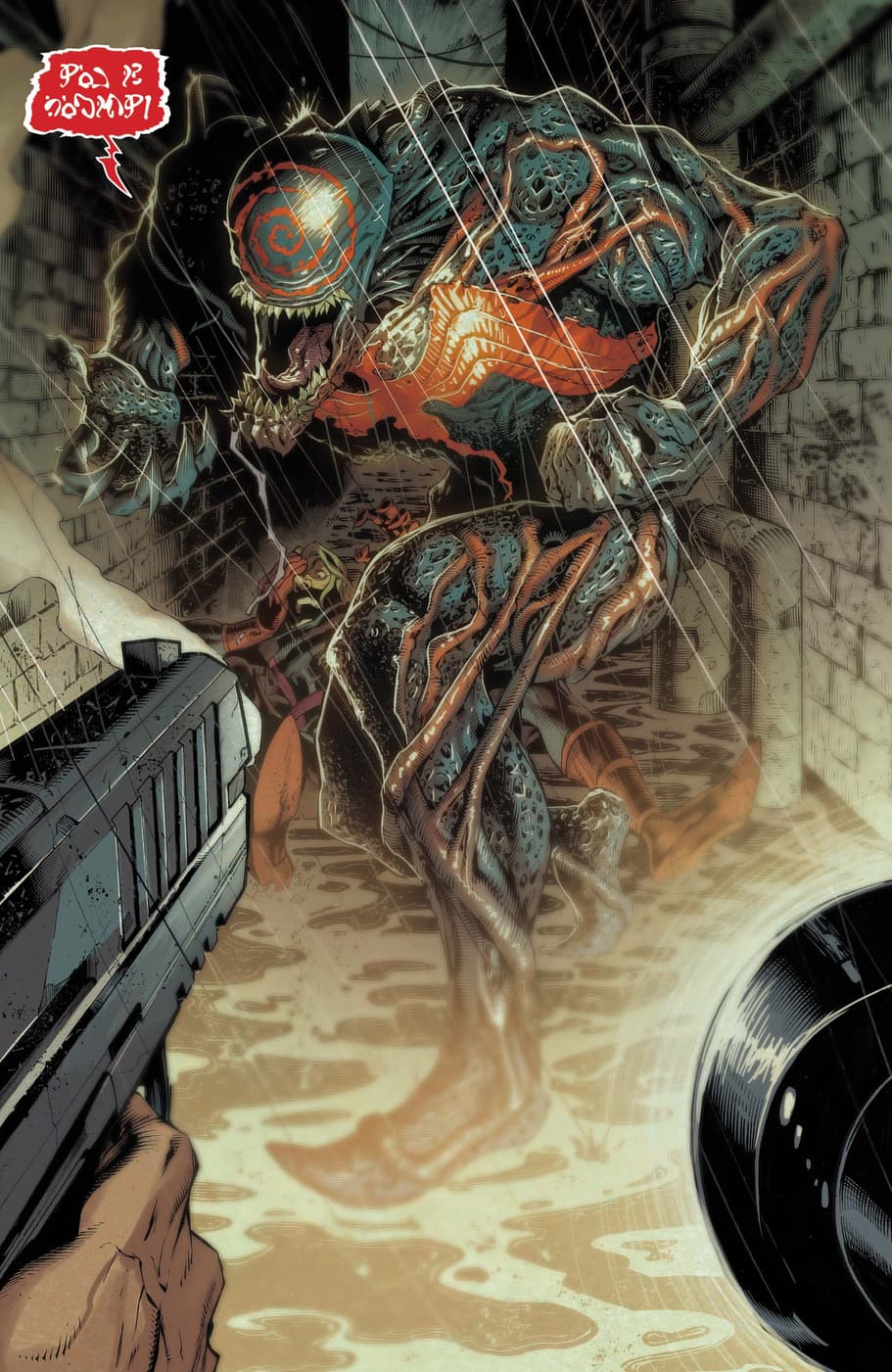 ...and also touts the remainder of the first arc and introduction of KING IN BLACK heavy Knull as well as softer stories like the introspective issue #9.
"The whole thing has been a blast, but I'm most proud of the fact that we do both the big and crazy and the quiet and subdued. It's such dark stuff. I think that people that know me wouldn't assume I would work well on dark stories. I'm pretty happy-go-lucky. But something deep inside me loves this dark stuff, so I don't know…maybe it's time to see a therapist."
Up next, the aforementioned KING IN BLACK, but Stegman sees more writing in his future, not ruling out a tour of duty with Thor—or at long last an extended opportunity with Spider-Man!
Until then, read these Stegman stories on Marvel Unlimited right now!
The Hype Box
Can't-miss news and updates from across the Marvel Universe!