Comics
Published November 18, 2021
A 'Marvel's Voices: Comunidades' Conversation with Artist Enid Balám
Prepare for December 8's 'Marvel's Voices: Comunidades' #1 with the artist behind the mag's Spider-Man and Spider-Girl story!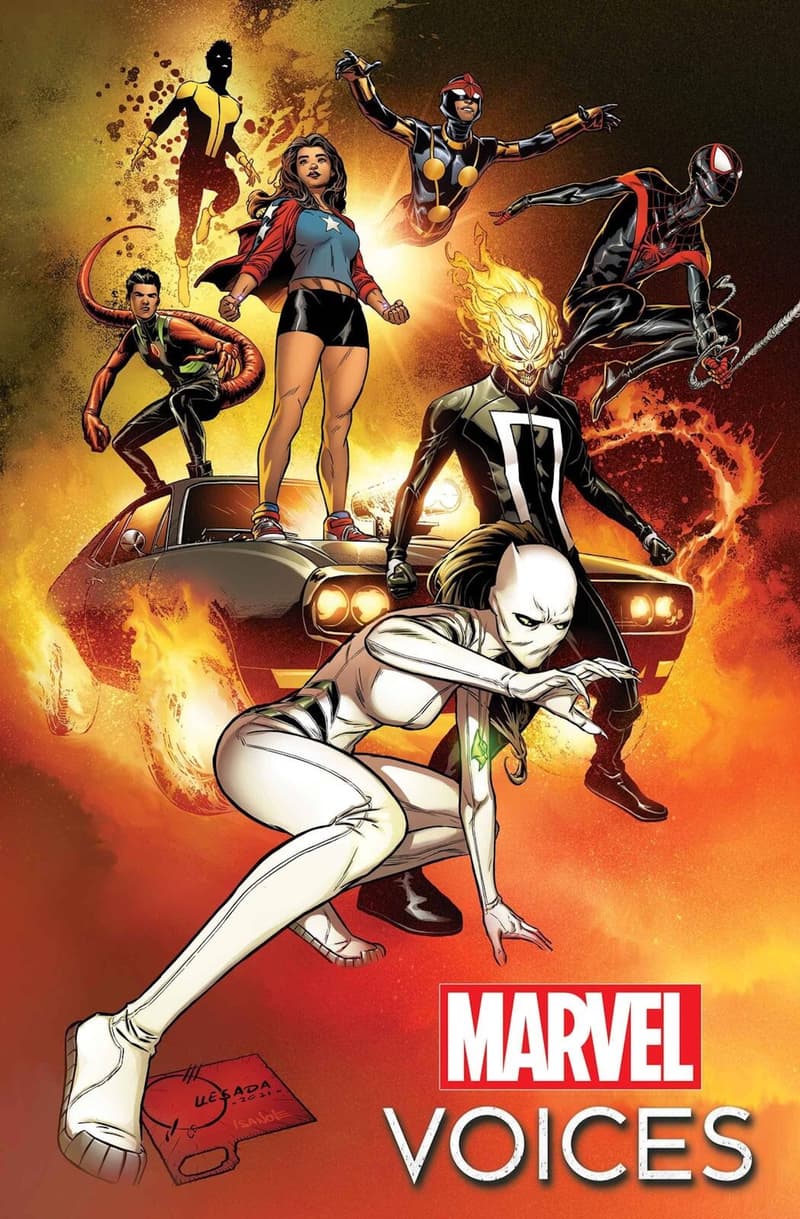 This issue features Miles Morales, America Chavez, Ghost Rider, White Tiger, Reptil, and many more. In spirit of the themed issue, Eisner Award winning comics scholar and director of the Latinx Pop Lab at UT Austin, Dr. Frederick Luis Aldama, states how "these and other of Marvel's resplendent stable of Super Hero protagonists and their storyworlds have become the foundation, walls, doors, and windows that we Latinxs have used to make home and community."
Be on the lookout for COMUNIDADES along with its covers, including the one above by Joe Quesada. In the flurry of Marvel's announcement and in conjunction with Latinx Spaces, we were able to catch up with some of the contributors, comics creators, and scholars on the recent news of MARVEL'S VOICES: COMUNIDADES. Next up...
REPTIL and MARVEL'S VOICES: COMUNIDADES #1 artist, Enid Balám!
Before we touch on COMUNIDADES... Given how incredibly busy you are, what inspired you to work on REPTIL?
I was approached by Marvel editors during a series I was working for my friends at Titan Comics. The Marvel editor in charge told me about a Mexican-American Super Hero, and by that time I was already in for an adventure.
What is it about the story that excites you?
In REPTIL, you'll have to read it through, but the script from [writer] Terry Blas is the most authentic because he is pursuing his interest and giving an identity to the character, in this case through the concept of family.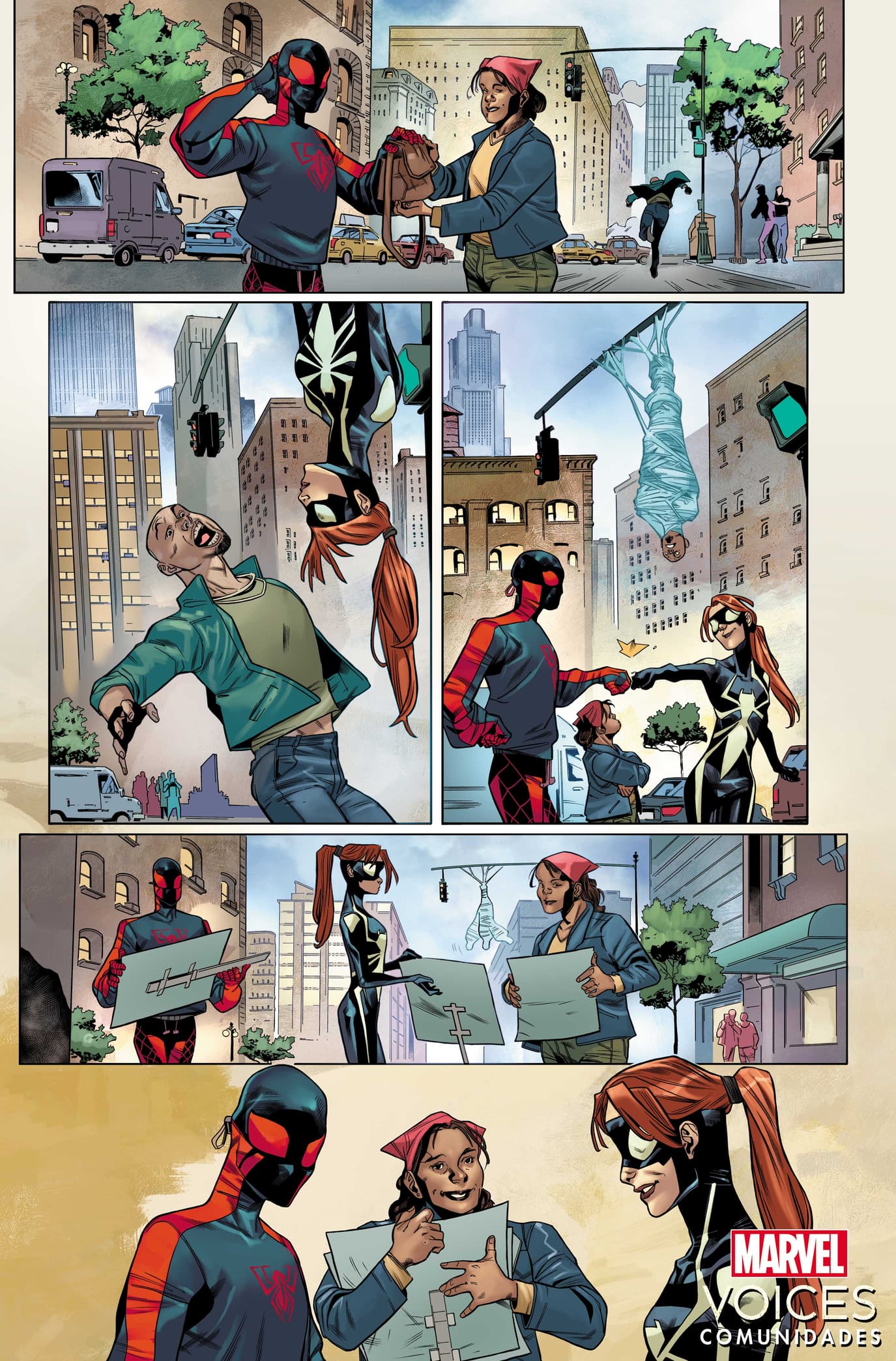 How do you see Marvel's move to create the Voices comics series and specifically the publication of COMUNIDADES?
Don't we all have a duty to rightness and justice? In Mexico when a child sees themselves reflected in a comic book, it will profoundly impact his or her imagination. Marvel's Voices is an honest, heartfelt project that seeks to enhance the idea that being a Super Hero concerns us all with our different upbringing, culture, and particulars. 
What would you like to see more of in Super Hero comics today?
I think I would like to see more authors with the conscious that what we draw has effects and affects the outer world. It is a business, but, at least for me, it is also a concern of the soul. Comics are a miracle and a relational object such as books. They bind us to subjectivity, and I know if you create from love and devotion to beautiful stories, I can only hope there will be someone out there who is moved.
Read MARVEL'S VOICES: COMUNIDADES #1 at your local comic shop on December 8!
The Hype Box
Can't-miss news and updates from across the Marvel Universe!