Comics
Published February 19, 2020
A New Era Begins Today with 'Wolverine' #1
Party time, bub. Yay.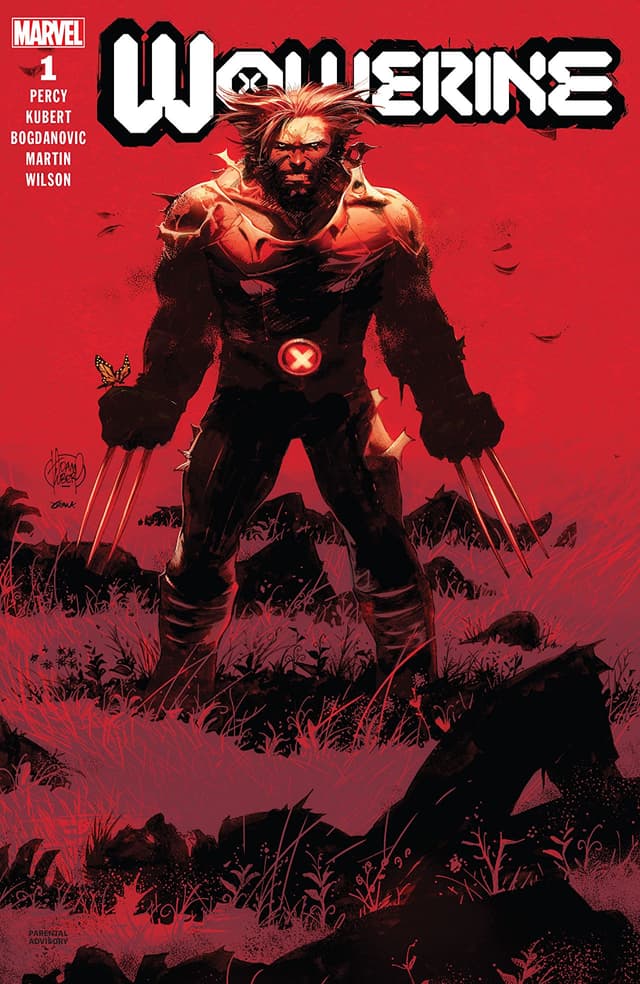 Writer Benjamin Percy has taken Wolverine's reigns, and he has plenty of experience with the "Ol' Canucklehead." In addition to penning Logan's adventures in X-FORCE (2019), Percy also wrote the Wolverine: The Long Night and Wolverine: The Lost Trail podcasts, as well as the comic book adaptation of the first season, WOLVERINE: THE LONG NIGHT (2019). Joining Percy for the first story in WOLVERINE (2020) is artist Adam Kubert, who had a long and memorable run on WOLVERINE (1988).
Together, Percy and Kubert thrust Wolverine into a X-Force mission gone wrong. As Logan awakens from severe injuries, he discovers Domino, Quentin Quire, and Jean Grey dead in the snow...seemingly at his own hands. Thanks to the Krakoan Resurrection Protocols, the rest of X-Force probably won't be dead for long. But the psychological toll of these murders already weighs heavily on Logan. He's had bad dreams about killing the people he loves in a berserker rage. Now, Logan's nightmares have become his reality.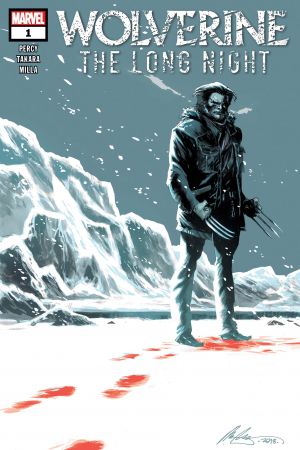 Wolverine: The Long Night Adaptation (2019) #1
published

added to marvel unlimited

colorist

letterer

inker

penciler

colorist (cover)

inker (cover)

penciler (cover)

editor

writer
What is Marvel Unlimited?
The story officially begins a few days earlier on Krakoa, with Wolverine playing hide-and-seek with young mutants. HOUSE OF X (2019) also showed us this playful side of Logan. Additionally, Logan has a rare chance to catch up with Kate Pryde prior to recent events in MARAUDERS (2019). Logan has mentored other young heroes, but his bond with Pryde remains special. They're closer to equals than ever before, and in fact, it's Kate who gives Logan and X-Force their next mission...
Someone has been stealing Krakoan plants and using them to create a new street drug called Pollen. This mastery over Krakoa's plant life suggests that this could be the work of Hordeculture, the malevolent scientists introduced in X-MEN (2019) #3. But this doesn't seem to match Hordeculture's M.O., and there's already a front for the illicit drugs: the Flower Cartel. This issue also introduces Jeff Bannister, a narcotics agent who essentially becomes the secondary protagonist of the first story. Bannister's superiors believe that Pollen is directly linked to the Hellfire Trading Company. They may not be wrong, given Sebastian Shaw's desire to corner the black market as well. However, Bannister's superiors are also very interested in making a deal with the Flower Cartel itself.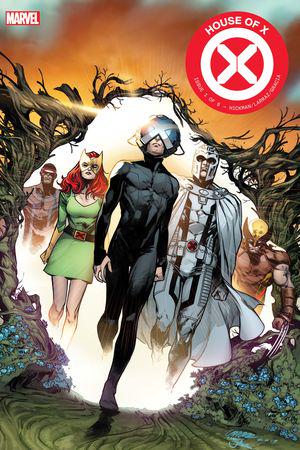 House of X (2019) #1
published

added to marvel unlimited

colorist

colorist (cover)

editor

inker

inker (cover)

penciler

penciler (cover)

letterer

writer
What is Marvel Unlimited?
Unlike most of the human agents, Bannister has a personal stake in this fight. His daughter is deathly ill and she is also still on the waitlist for the Krakoan drugs that could save her life. The mere existence of Pollen and the Flower Cartel has raised Bannister's ire. Meanwhile, Logan and X-Force run into the Order of X, a mutant worshiping cult that believes Pollen can elevate them from their status as humans. Unfortunately, the Order also thinks that consuming the blood and bodies of mutants can bring about that transformation. However, the Pollen kills the cult long before Logan or Quentin are able to.
Thanks to a side trip to Russia, Logan learns about the Pale Girl, one of the Flower Cartel's leaders. She may or may not be a mutant herself, but the Pale Girl's power allows her to force her victims to follow her commands no matter how self-destructive. The implication is clear that the Pale Girl used that ability on Logan to make him murder his friends. But when Logan and Bannister come face-to-face, we learn that Logan doesn't remember who he is. Is it because of the trauma that he suffered? Or is this another aspect of the Pale Girl's powers?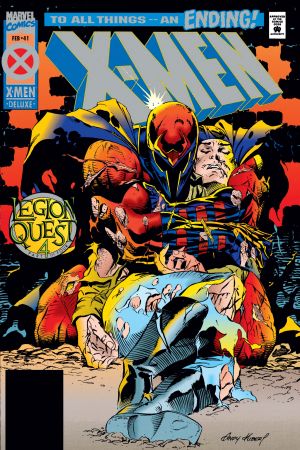 X-Men (1991) #41
published

added to marvel unlimited

penciller

editor

penciller (cover)

inker

letterer

colorist

writer
What is Marvel Unlimited?
Within the second story, Percy is joined by artist Victor Bogdonavic for the return of Logan's old sparring partner, Omega Red. Ever since his debut in X-MEN (1991) #4, readers have witnessed Logan's long and bloody history with Omega Red. That's one of the main reasons Logan doesn't trust Omega Red when he arrives on Krakoa and asks for sanctuary. In his private moments, Logan admits to himself that the reason he hates Omega Red is because they share similar traits; Omega Red is a dark reflection of Logan's worst self. But according to Omega Red, he's run into a threat worse than he is: Vampire Nation.
AVENGERS (2018) reestablished Vampire Nation with Dracula at its head. But this isn't Wolverine's first showdown with the bloodsuckers. X-MEN (2010) featured a war between the vampires and mutants, and even Logan was briefly transformed into a vampire during that conflict. In the current story, Logan meets Louise, a young vampire hunter who is a part of a holy order called the Nightguard. Louise was able to save Logan from a vampire trap in their first meeting. However, their second team-up didn't quite go as smoothly. The vampires were able to get a sample of Wolverine's blood, which is what they really wanted all along...
Naturally, Omega Red was in on the con from the start. During a daylight meeting with Dracula, it's apparent that Logan's blood may have given Vampire Nation the tool it needs to feed by day and night. If sunlight can no longer harm vampires, then the looming war against Vampire Nation is more than just a mutant or human problem. It's a battle for the planet's soul and survival.
Read the above amazin' ancillary material on Marvel Unlimited now, bunky! Then pick up WOLVERINE #1 for yourself at your local comic shop today!
The Hype Box
Can't-miss news and updates from across the Marvel Universe!