Comics
Published October 22, 2018
Agent M's Daredevil Reading Guide (When You're Done with 'Marvel's Daredevil' Season 3)
Ryan "Agent M" Penagos has his list of must-reads about the Man Without Fear!
I wanted to spotlight some rad comics to read after you've watched the new season of "Marvel's Daredevil" on Netflix. While the show doesn't directly adapt any of these, you can see and feel the influences of these stories and more throughout the third season.
DAREDEVIL: BORN AGAIN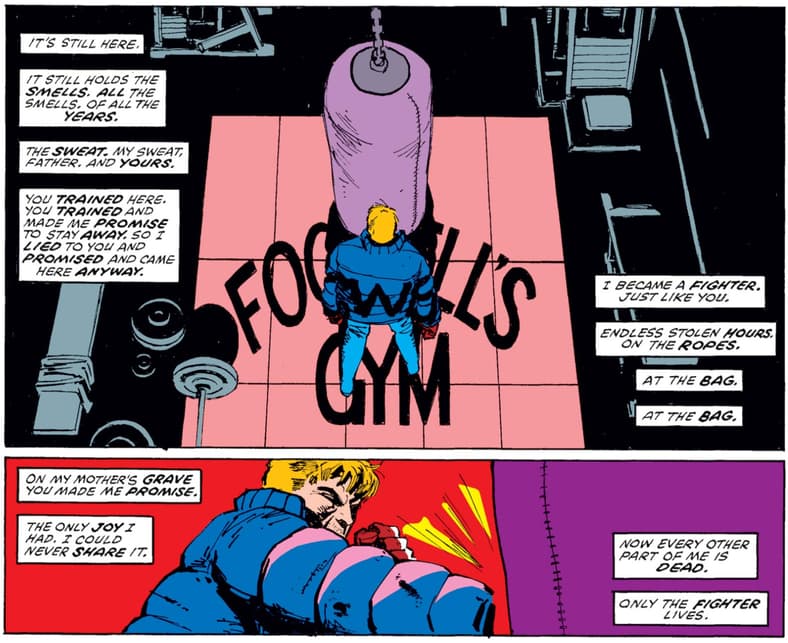 First and foremost, we have to talk about one of the greatest -- and one of my favorite -- comic book stories of all time. That's Daredevil: Born Again by Frank Miller and David Mazzucchelli. Pick up the collection or read DAREDEVIL #227 through #233. The comic features Karen Page at her lowest, leading to her selling out Daredevil's Secret Identity… to the KINGPIN! Wilson Fisk destroys Matt's life, and Matt rises back up to beat him. Along the way, he reunites with his mom. This story also sees the introduction of Nuke and includes some wonderful Ben Urich moments! This is '80s DAREDEVIL at its grittiest and best, a story that's probably influenced every single comic book creator you love.
DAREDEVIL: GUARDIAN DEVIL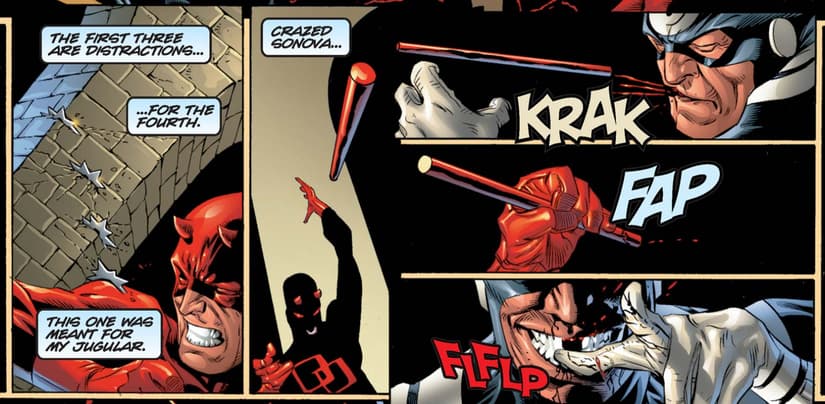 Next up, let's go with Daredevil: Guardian Devil by Kevin Smith and Joe Quesada. This was the flagship book of the Marvel Knights line, and it's 20 years old this year -- but still hits you in the feels. Karen returns to Matt's life after years away, only to find herself between Daredevil and the bloodthirsty and twisted killer Bullseye. In a career that's put him among the greatest artist of all time, this may be the best Joe Quesada's ever been. Maybe. Damn, he's so good. We've got Sister Maggie in here, lots of religious imagery, and OH BOY, some abso-tutely deplorable Bullseye action.
DAREDEVIL: LOVE AND WAR
There are a TON of amazing Kingpin stories, but I like to go back to Daredevil: Love and War, a graphic novel from 1986 by Frank Miller and Bill Sienkiewicz. It really focuses on Wilson Fisk and the love of his life, Vanessa. What she means to him, what he'll do for her, and how much that relationship pushes Kingpin's ongoing battle against Daredevil. Also, it's friggin' gorgeous! If you don't know Bill Sienkiewicz's work, it's sometimes abstract and strange, but he uses mixed media and numerous styles to convey deep emotion and action. He's a legitimate modern master, and I don't hesitate to call this one of his and Miller's masterpieces.
BULLSEYE: GREATEST HITS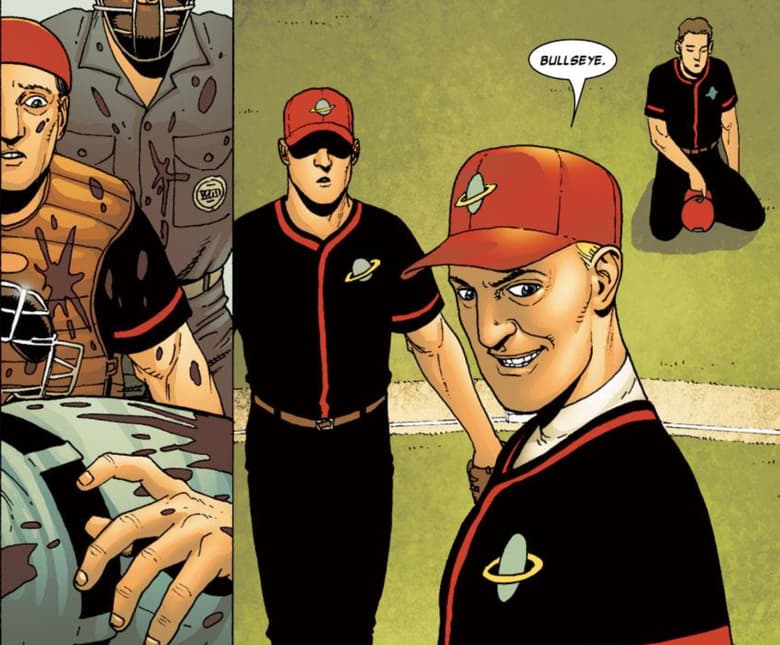 Finally, BULLSEYE: GREATEST HITS tells the origins of one of the most sadistic and messed up villains Daredevil -- or any Marvel hero -- has had to face. And it's all wrapped in a story of revenge and mind-games by Daniel Way and Steve Dillon, one of my all-time favorite artists. What's neat about this one is that this is Bullseye's origin… or is it? Even digging into his baseball past, his abusive family stuff, and more of what made him who he was, there's still mystery.
To hear the full audio episode of This Week in Marvel that features this great Daredevil conversation and even more, download the link below:
The third season of "Marvel's Daredevil" is now available to stream on Netflix!
Subscribe to This Week in Marvel on Apple Podcasts or download the episode from Marvel.com/podcasts!
With new episodes every Friday, This Week in Marvel delivers all the latest Marvel discussion and news about comics, TV, movies, games, toys, and beyond! Tweet your questions and comments about the show to @AgentM, @jamiefrevele, or @Marvel with the hashtag #ThisWeekinMarvel!
The Hype Box
Can't-miss news and updates from across the Marvel Universe!