Comics
Published September 12, 2019
An Inside Look at Marco Checchetto's Return to 'Daredevil' #11
Checchetto provides issue commentary on his first isue back with Matt Murdock!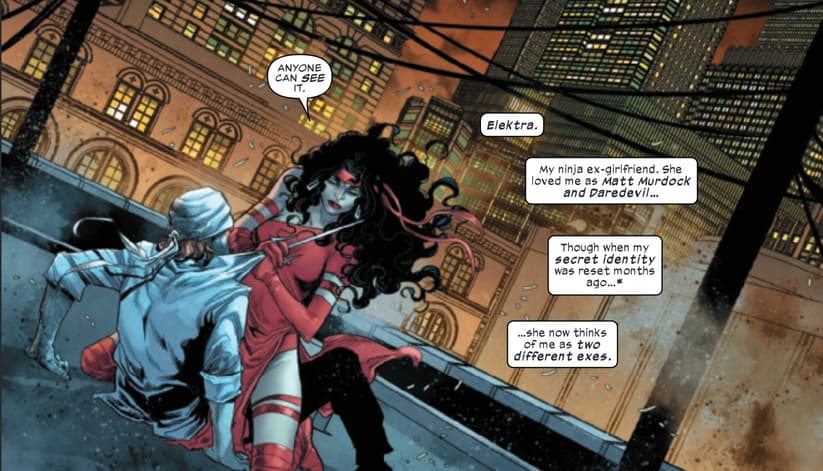 Daredevil has always seemed like Public Enemy #1 to wrongdoers, but Matt Murdock is now going through his own personal hell in DAREDEVIL #11 by writer Chip Zdarsky, artist Marco Checchetto, and colorist Nolan Woodard. Detective Cole North is hunting down New York's vigilantes and his first target is none other than Spider-Man.
If the famous Wall-Crawler was the only special guest in this issue (which kicks off the "Through Hell" story arc), we'd be more than satisfied, but Zdarsky went the extra mile by bringing in Elektra Natchios as well. As the third chapter in this series, DAREDEVIL #11 packs in the action and intrigue.
With the latest DAREDEVIL book now on stands everywhere, Marco Checchetto shared some behind-the-scenes commentary on his favorite pages in issue #11. Without further ado, we'll let Marco do the talking from here!
DAREDEVIL #11 marks my return to the series with this third chapter "Through Hell." [It was] written by the great Chip Zdarsky, and his script is so good, that I'd love to draw all the chapters and issues.
As I said, it is my return to the series and for the occasion, Chip decided to present our version of Elektra, the lethal assassin created by Frank Miller.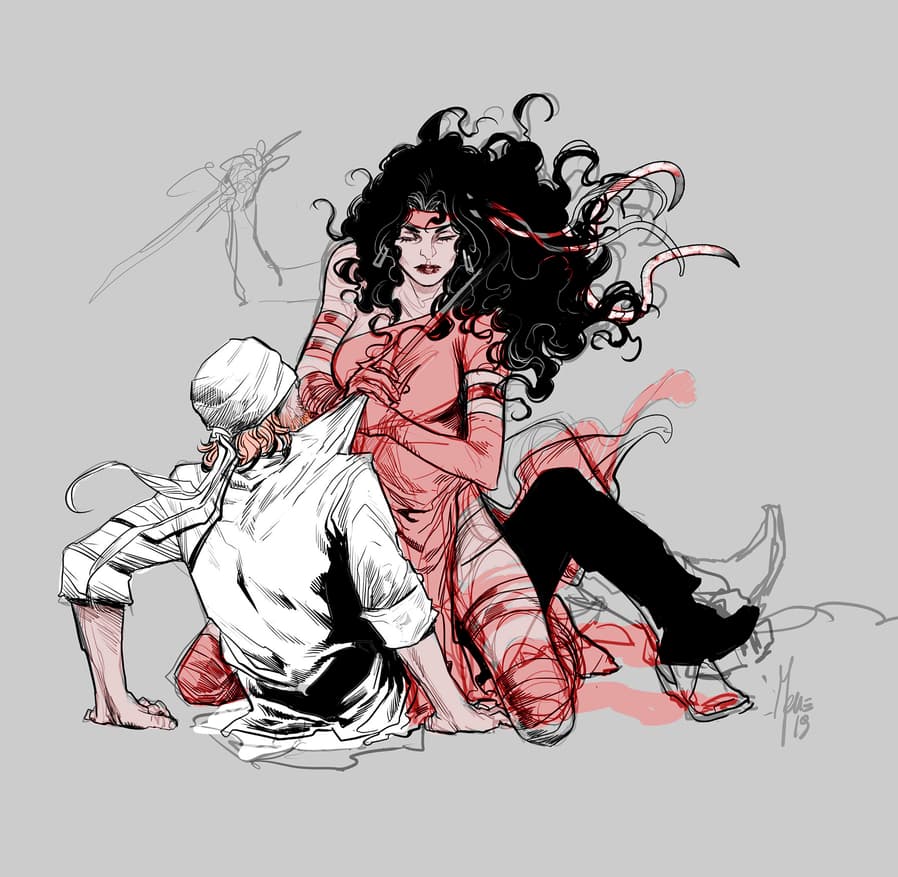 For her, I decided to take the same approach used on Matt and Kingpin—a return to the origins. I took his very first costume, the one designed by Miller, and then revisited the one by Bill Sienkiewicz. The only thing I changed is the bandana on her head. I absolutely wanted to draw Elektra with curly hair, like John Romita Jr. did on "Man Without Fear." And so, I opted for just one headband. I hope fans will like it.
As for Matt, I decided to dress him a little more casually. In Chapter Two, the artists opted for a classic dress and so for the clash with Elektra, I imagined him without a jacket and his sleeves rolled up. Chip absolutely wanted the white bandana.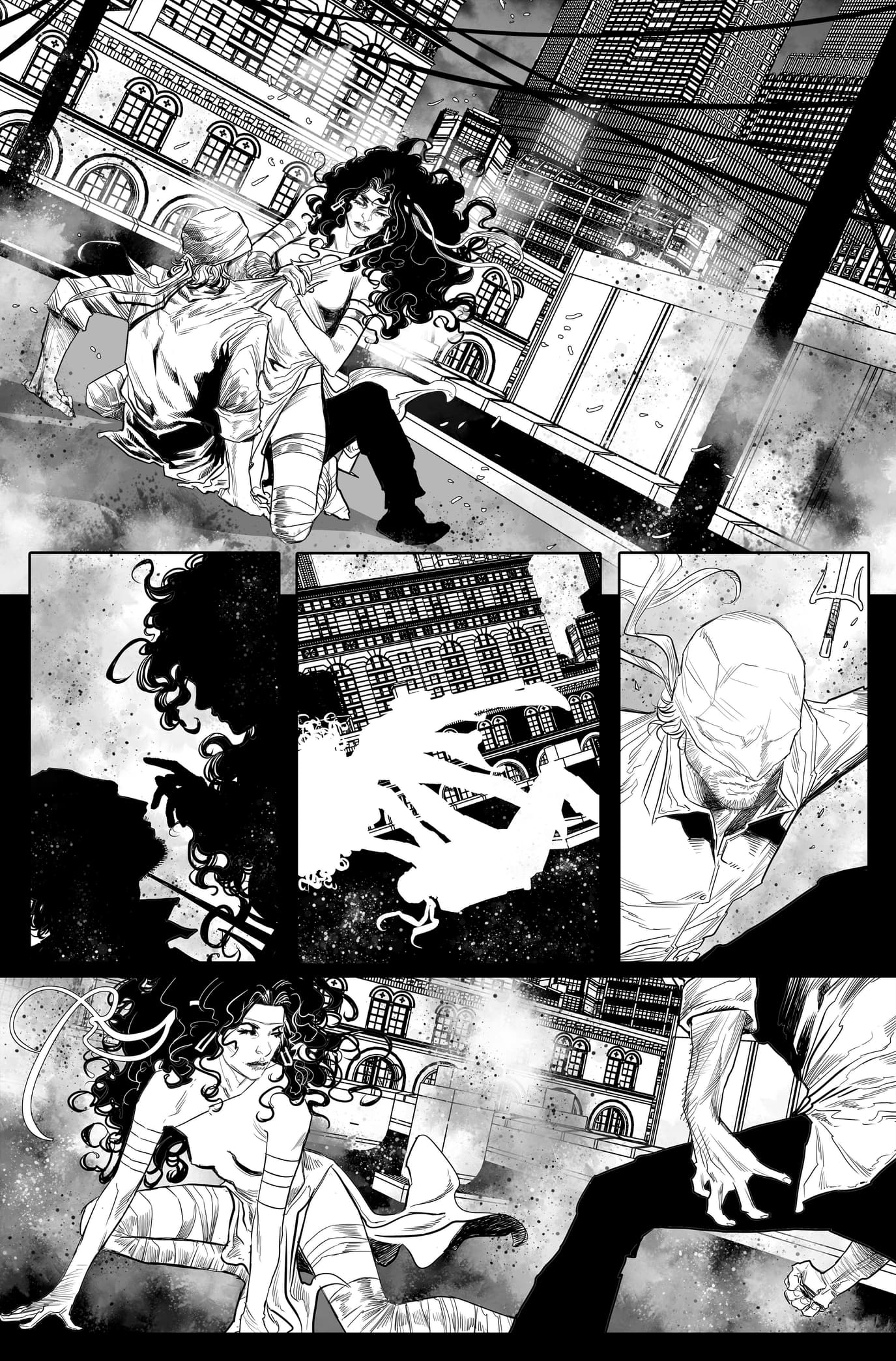 Spider-Man returns with this book (we saw him in DAREDEVIL #5). From the start of the series, I was asking to Chip to put Spidey everywhere and when he sent me the script he wrote: "Spider-Man put in the issue! BECAUSE I CARE."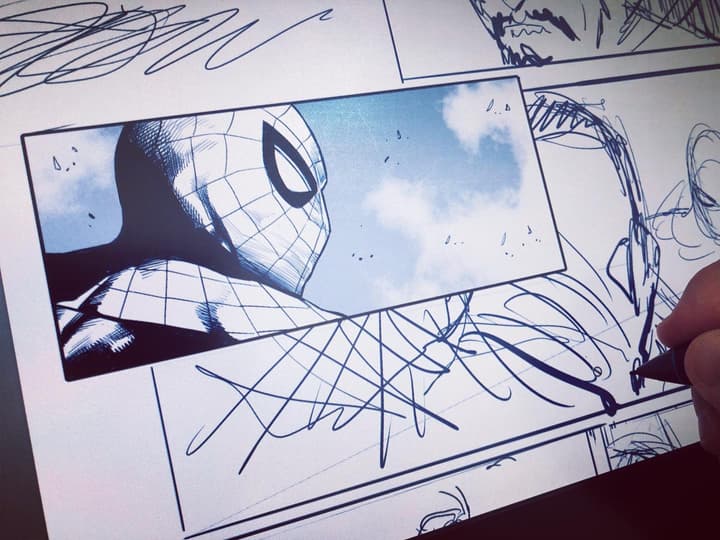 For Spidey, the approach is, "don't touch him." For me, there is only his classic red/blue costume. I only worked the poses, which are plastic, but realistic.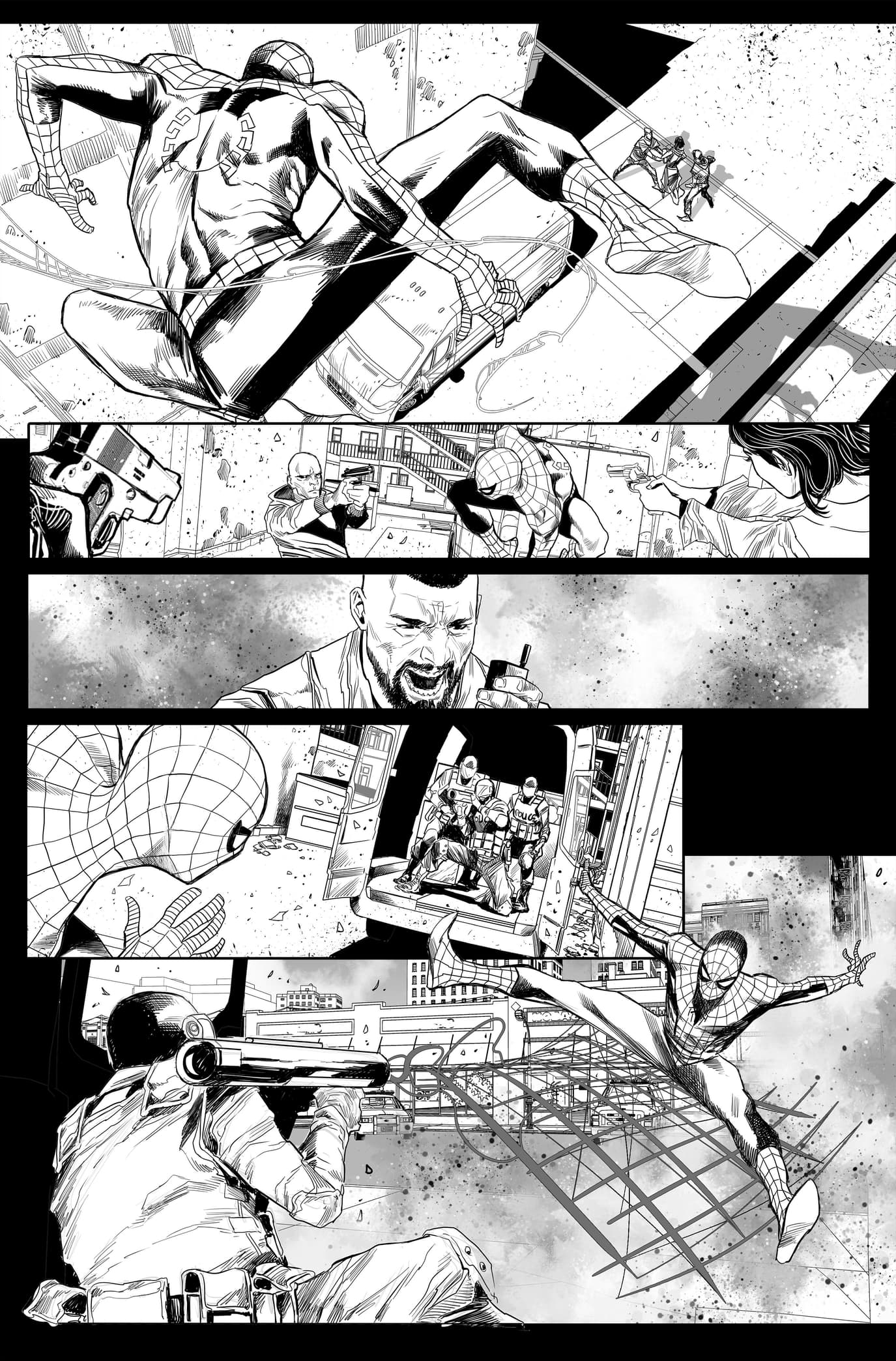 After the first five issues—brilliantly colored by Sunny Gho—we welcomed Nolan Woodard to our team with this book. I love his style and his color palette.
This is definitely one of my favorite jobs since joining Marvel. Every page was a pleasure to draw. Every issue is incredible. I look forward to reading new scripts just to know how the series is developing. Chip is phenomenal, and his Daredevil is both classic and ultra-modern. The characters are full of life and complex, especially Kingpin.
I can't wait for you to read the next issues and chapters. If you love Daredevil, you'll love them.
DAREDEVIL #11, written by Chip Zdarsky with art by Marco Checchetto and colors by Nolan Woodard, is on sale now online and at your local comic shop!
The Hype Box
Can't-miss news and updates from across the Marvel Universe!