Comics
Published February 10, 2020
Applied Science
Tatiana King Jones spotlights the scientific achievements that inspired Moon Girl and Ironheart.
Arriving in comic shops on February 19, MARVEL'S VOICES #1 features a collection of brand-new Super Hero adventures, as well as seven essays from creatives and cultural journalists discussing their favorite Marvel characters, stories, and comic book eras. Each written from the author's unique perspective, the essays present a diverse range of reflections, topics, and themes. These are Marvel's voices.
The world of Marvel is full of technology that straddles the realms of possibility and fantastical wonder. Impactful heroes like Riri Williams (Ironheart), Lunella Lafayette (Moon Girl), Shuri, and more are masters at blurring the lines of reality when it comes to their inventions. Their embrace and application of the various facets of science, technology, engineering, art, and mathematics drive them to create devices that analyze and protect their worlds. Interestingly, their inventions are not very far off from real-world tech. In fact, much of it is inspired by the very real genius minds of Black women throughout history who innovated to help bring positive change to their lives, their families, and beyond.  It's this complicated yet beautiful mixture of astounding intellect and boundless imagination that drives these creators to build the gadgets and gizmos that literally allow us to live in the world we are in today.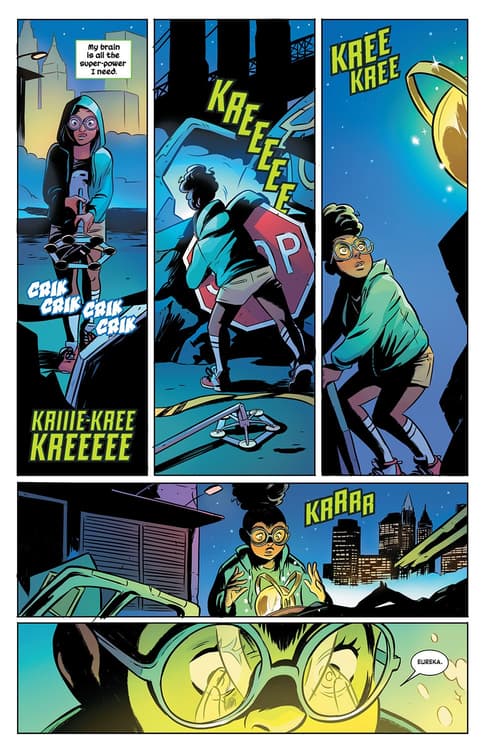 When we first meet Lunella Lafayette, we learn of her dread of Terrigenesis, a process that could potentially activate her dormant Inhuman gene. Her strong will and resourcefulness push her to build a Kree technology detection device that she uses to find the Omniwave Projector, a piece of Kree tech that will help her monitor the Terrigen Mists. She then utilizes this device to design a program to track the Terrigen Cloud—the catalyst of her fear. This drive to protect oneself against outside aggressions through early warning systems sounds very familiar to real-world inventor Marie Van Brittan Brown's endeavors. In the 1960s, Brown lived in a high-crime area where police response was slow, and she needed a way to increase personal security. With that in mind, she invented a system comprising a camera system, monitors, a two-way voice communication, peepholes and a one-push alarm button that could alert police immediately. She even developed a mechanism to remotely lock or unlock the door. Her "Home Security System Utilizing Television Surveillance" became the predecessor to modern security and surveillance systems, remote door locks, closed-circuit TVs and more.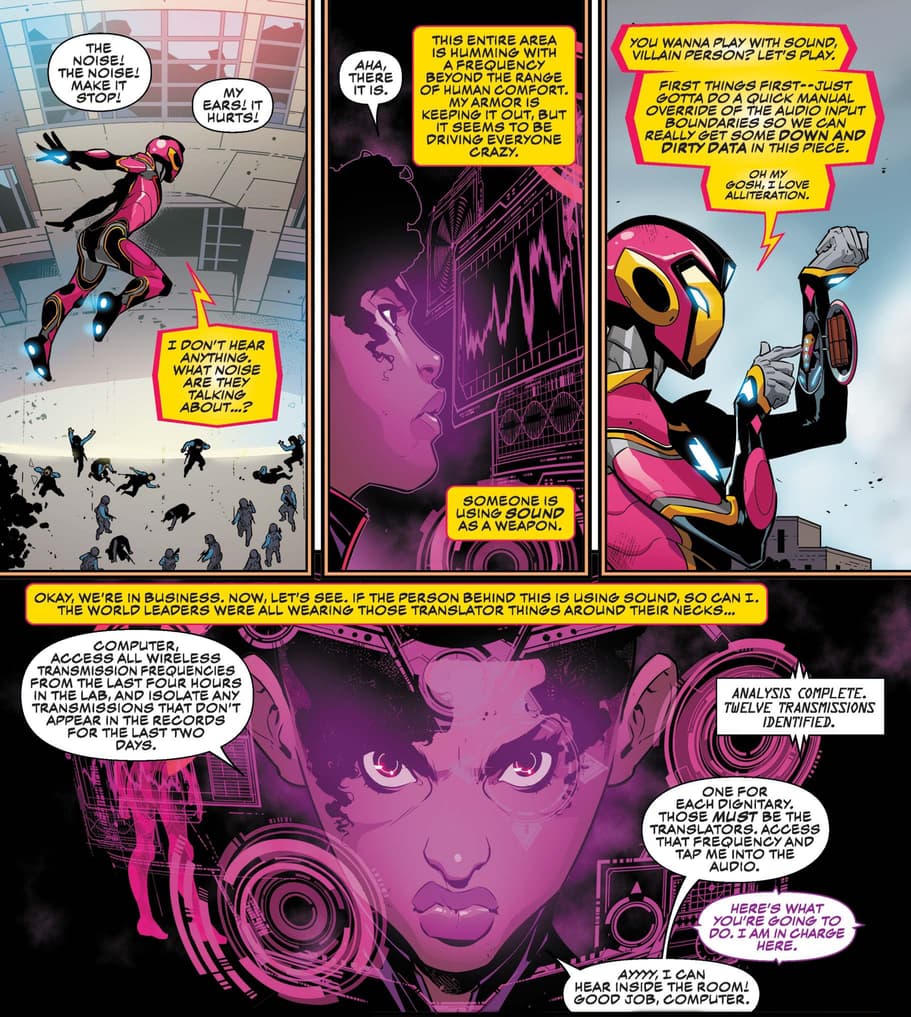 Riri Williams as Ironheart utilizes a variety of complex imaging systems, such as her heads-up display in her armor, to quickly assess and manage situations from the everyday to the extraterrestrial. Her armor also has a built-in communications array allowing her wireless connections, satellite uplinks, and more. Riri can thank Valerie L. Thomas for creating the precursor to 3D imaging displays through the development of the Illusion Transmitter in the 1970s and 1980s. Thomas worked for NASA, and after attending an exhibition on a light bulb illusion, she was inspired to create a system that could assist her work. The Illusion Transmitter continues to be used by NASA to this day. Riri can also look up to Dr. Marian Croak, who advocated for the switch from wired phone technology to voice communications over the internet, also known as Voice over Internet Protocol (VoIP). Croak helped to develop an enormous amount of processes and features for VoIP, backed by hundreds of patents, which are used in a variety of apps such as videoconferencing and texting. As a major contributor to the technology behind VoIP, today's modern networks have been able to flourish due to her pioneering approach to telephony. Wireless communications between Riri's teammates, AI, and others are absolutely key to her capabilities as a leading hero.
The love of science combined with ingenuity and bravery to step into worlds unknown are traits shared by both these beloved Marvel figures and prolific Black inventors. The science fiction of Marvel has more reality than you can ever imagine.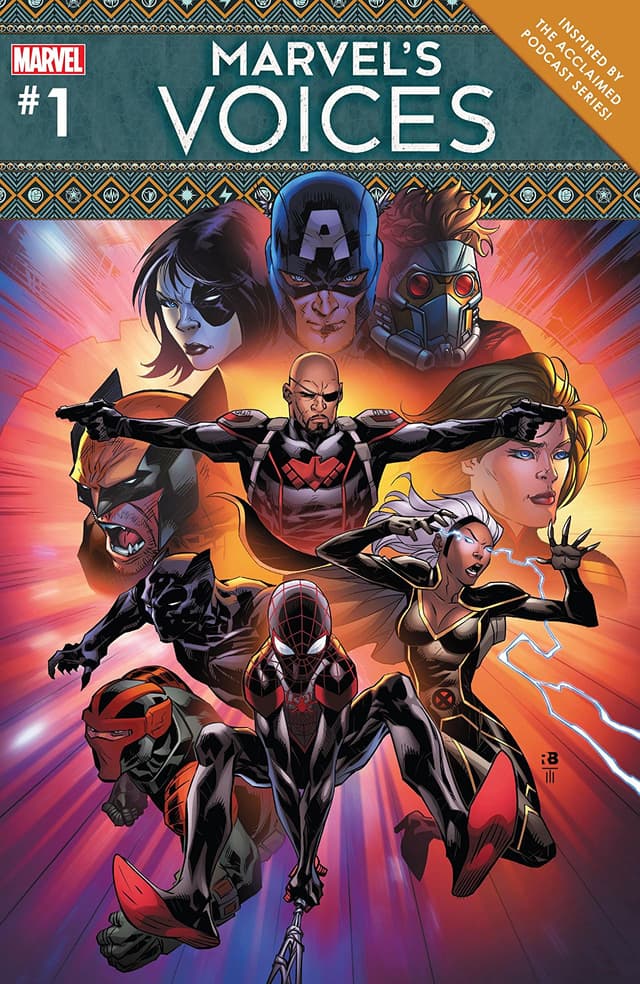 The Hype Box
Can't-miss news and updates from across the Marvel Universe!