Comics
Published April 4, 2023
Anya Corazon, AKA Araña, Gets Caught in the Web of 'Spider-Verse Unlimited'
We spoke to writer Stephanie Williams about her latest Araña-centric arc in the Infinity Comics anthology series!
Have you tried Marvel Unlimited yet? It's your all-access pass to over 30,000 Marvel comics at your fingertips! Sign up today to get your first year for $60.
New on the Marvel Unlimited app: An all-new arc kicks off in SPIDER-VERSE UNLIMITED #44! This four-part story exclusive to the app's vertical Infinity Comics lineup will star Spider-Hero Araña, AKA the courageous Anya Corazon, as she faces an encounter from another universe!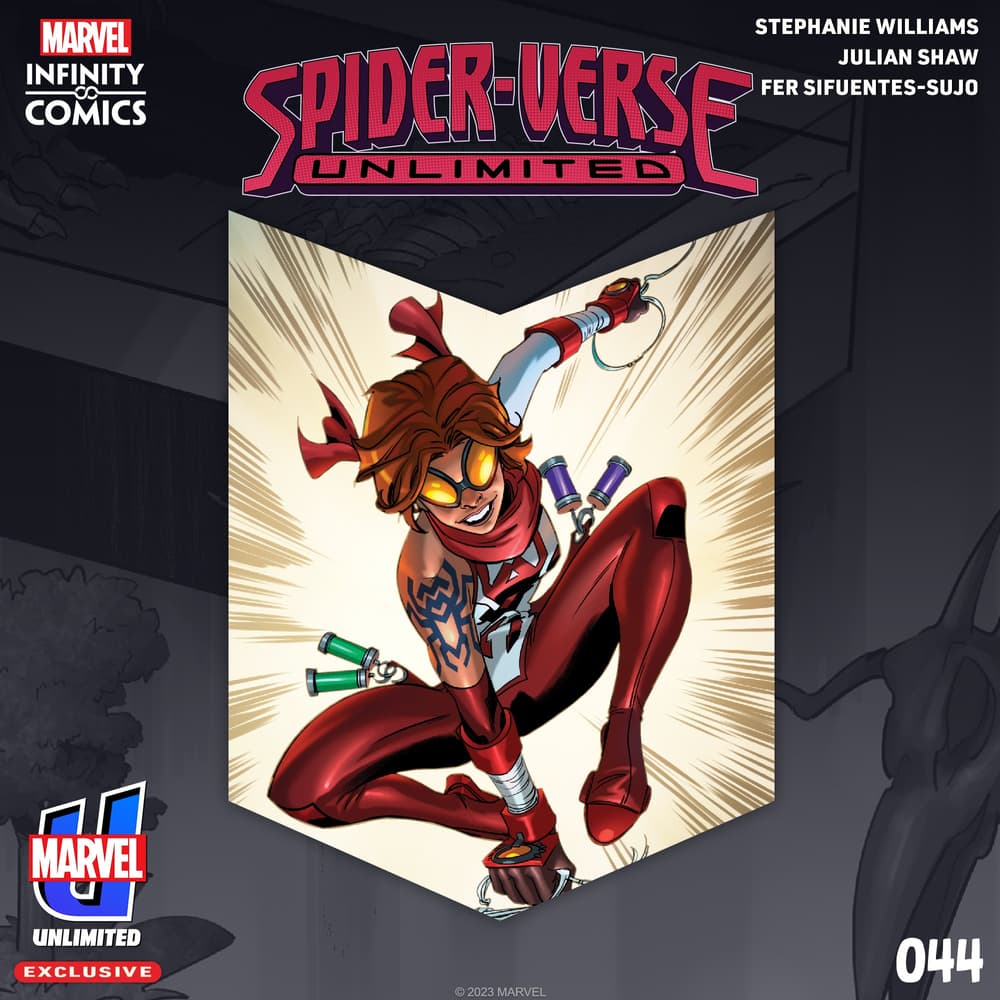 Araña thinks she's just going to visit the Museum of Natural History for a homework assignment, but when a thief steals a priceless totem, it kicks off the chase of her life! The first part of "Another Chance" can be read on the Marvel Unlimited app now, with new chapters from writer Stephanie Williams, artist Julian Shaw, and colorist Fer Sifuentes-Sujo dropped weekly each Tuesday.
We spoke to story writer Stephanie Williams about the latest arc in this Spider-Verse anthology, including starter stories to get you caught up in Araña's web!
First off, where is Anya Corazon at the top of SPIDER-VERSE UNLIMITED #44?
STEPHANIE WILLIAMS: Anya is doing her best to juggle her double life as a Super Hero and a fulltime student. She has a school assignment due but must save the world simultaneously. She's living the dream. (Sarcasm)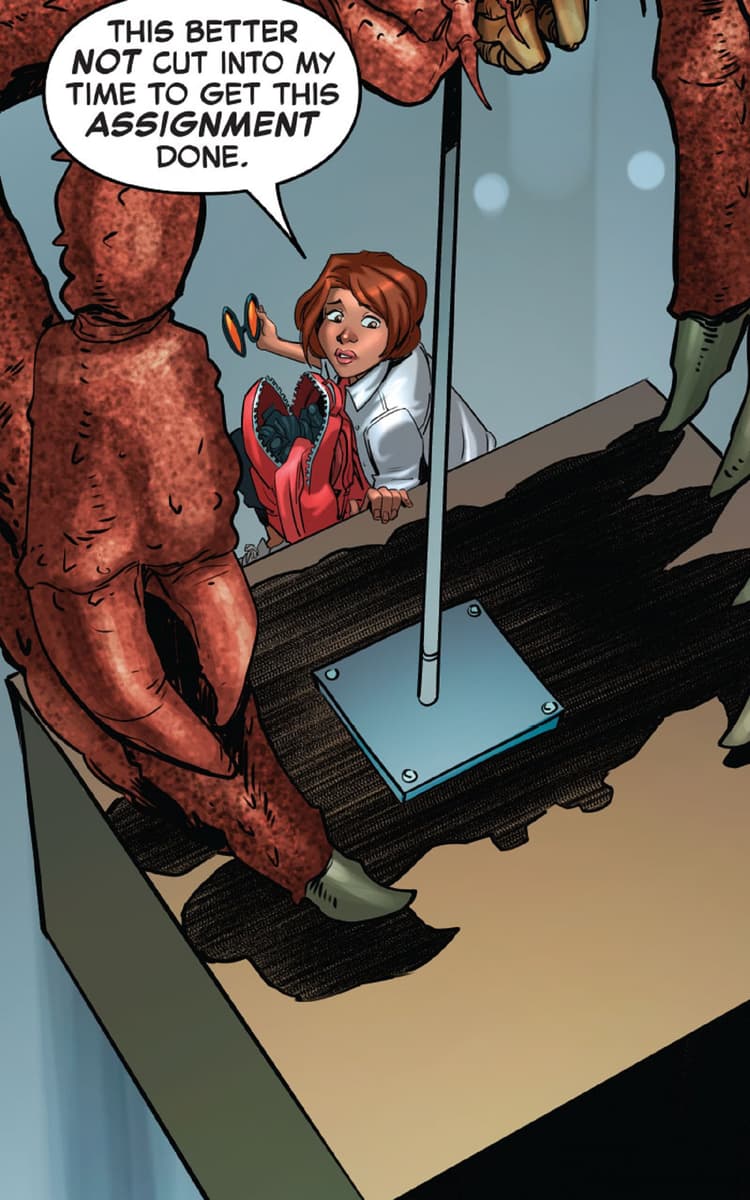 What can you tease about the discovery at the end of issue #44?
STEPHANIE WILLIAMS: Hmm…I would say it's a reveal that hits close to home, and it's definitely a multiversal team-up (of sorts).
Did you revisit any runs or storylines while working on "Another Chance"?
STEPHANIE WILLIAMS: I revisited Anya's AMAZING FANTASY (2004) run and ARAÑA: THE HEART OF THE SPIDER. It has been a while since I read either, and I wanted to reacquaint myself with her earlier issues to get an idea of where she was initially. The vibe of the story I wanted to tell was something introductory to the character for both new and seasoned readers alike. Also, I just flat out wanted it to be fun.
For readers new to Araña—any particular recs that you think make a good entry point?
STEPHANIE WILLIAMS: Yes! So, the two runs I mentioned previously because she's the focus. I would also add SPIDER-GIRL (2010) #1-3, WEB WARRIORS (2015), and her story with Miles Morales in MARVEL'S VOICES: COMUNIDADES (2021) #1.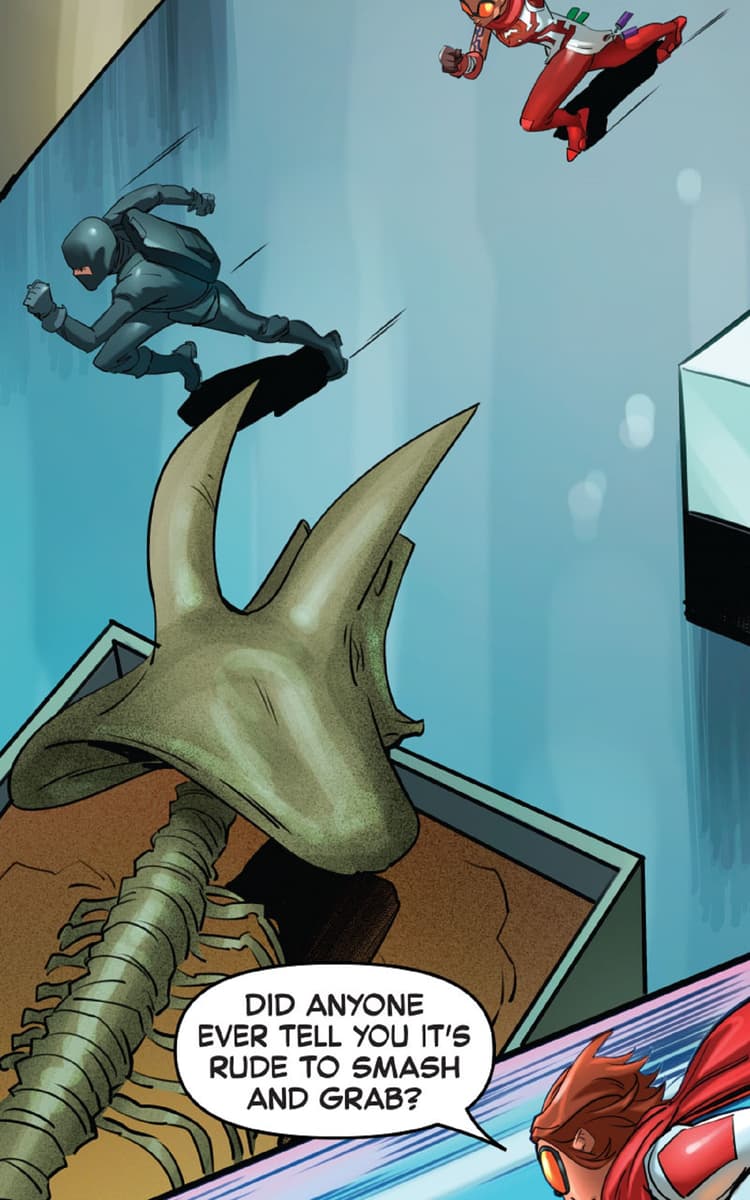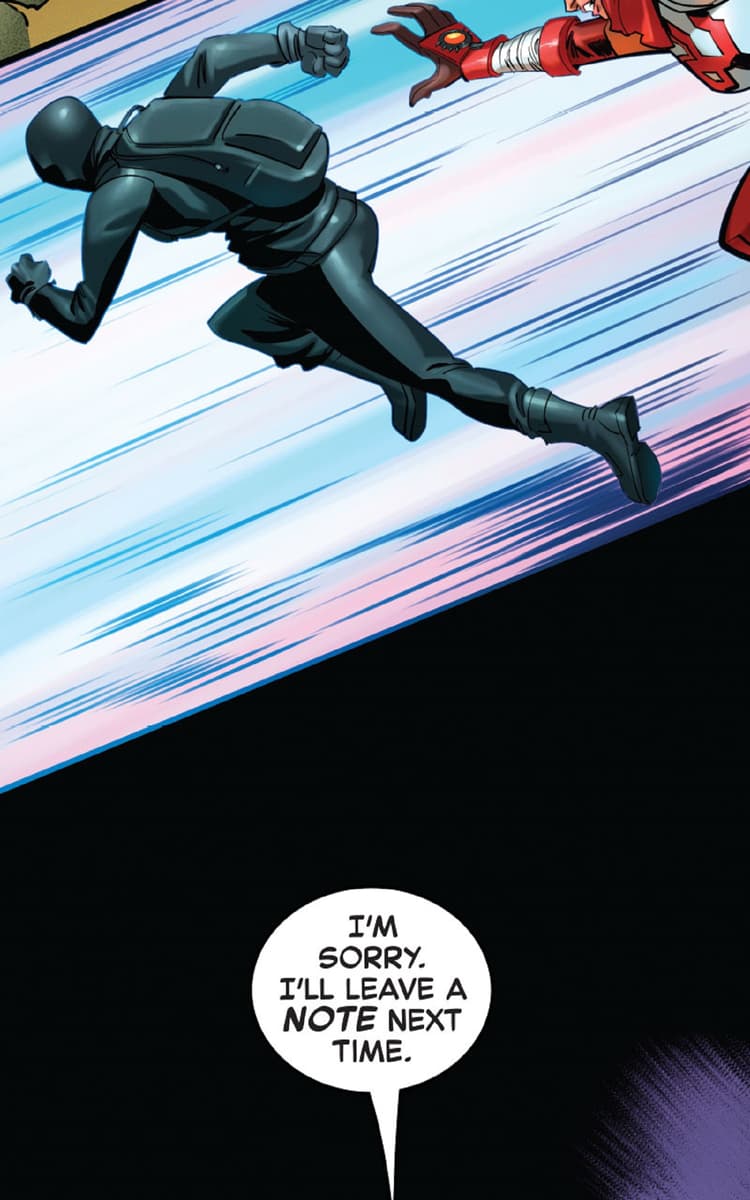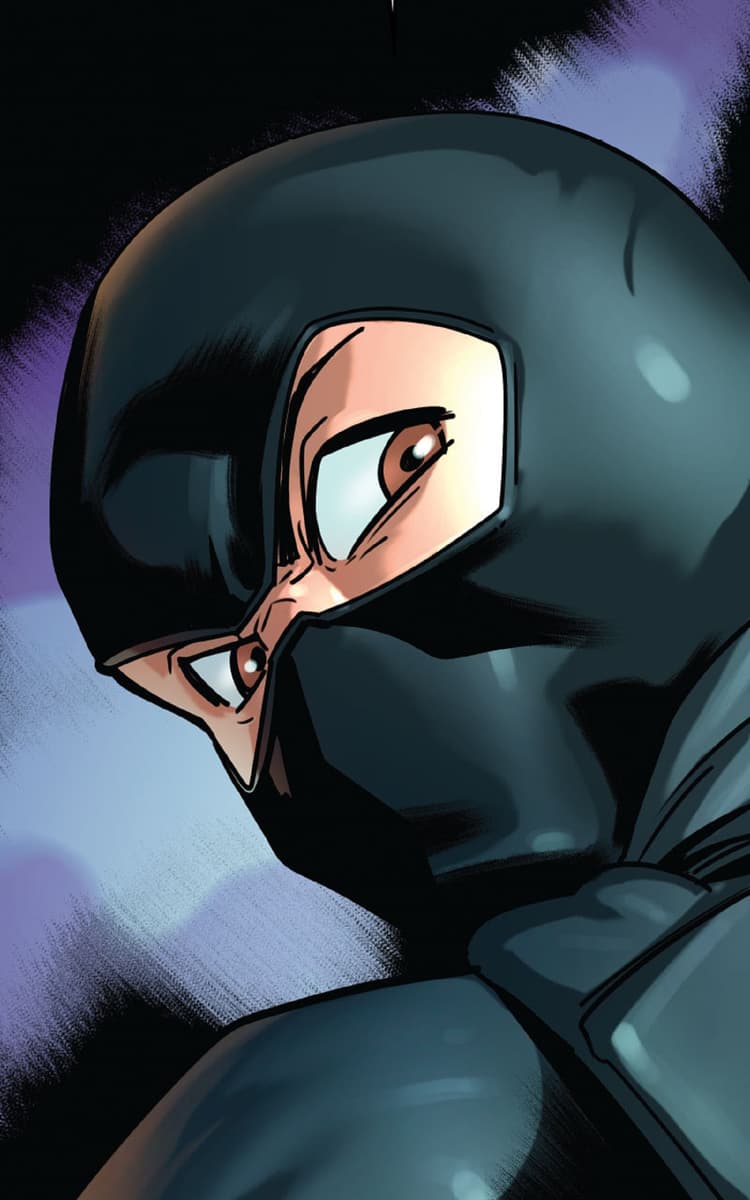 Read the first chapter to Araña's story arc in SPIDER-VERSE UNLIMITED #44, and continue the story weekly through issue #47!
Download the Marvel Unlimited app for iOS or Android devices now for more vertical comics starring favorite Marvel characters. You'll also gain instant access to 30,000+ digital issues spanning 80 years of Marvel Comics.
The Hype Box
Can't-miss news and updates from across the Marvel Universe!