Comics
Published August 17, 2017
Ben Reilly: Scarlet Spider – Brothers at Odds
Writer Peter David examines Kaine and Ben Reilly's relationship!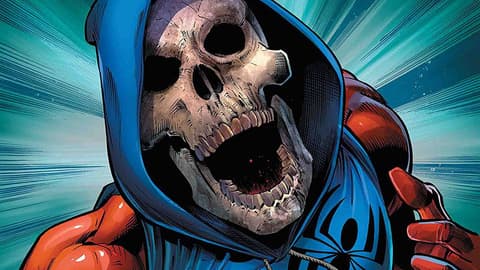 It's been in the air since even before issue #1, but on September 13, the animosity between Kaine and Ben Reilly reaches its boiling point in BEN REILLY: SCARLET SPIDER #7!
Written by Peter David and penciled by Will Sliney—featuring a cover by Mark Bagley—Ben and Kaine's turbulent past forever alters their shared future in this latest chapter. To understand how these two characters reached this moment—and where Reilly may go from here—we talked to series writer David about these extremely unusual "brothers."
Marvel.com: Prior to The Clone Conspiracy, how would you describe Ben's attitude towards Kaine—and vice versa?
Peter David: Initially, Kaine hated Ben; he felt that Ben represented everything that he, Kaine, could not have and could not be. Kaine was an earlier—and somewhat failed—attempt to clone Peter Parker, but Ben proved to be the version that got it right. So he resented the hell out of Ben for that.
I think Ben would've been perfectly happy to live in concert with his brother, but he constantly had to defend himself against Kaine's plans and assaults.
Eventually, Kaine managed to grow past his hatred and morphed into someone who respected Ben—although I'm not sure that he ever really liked him.
Marvel.com: How have their respective attitudes changed in the wake of both Conspiracy and the events of issues #1-6 of BEN REILLY?
Peter David: Ben's evil reawakened all of Kaine's old hostility for him—but now Kaine feels that it was all justified. That's why he's out to kill Ben rather than simply capture him. He firmly believes that Ben has no right to exist—that there should not be an evil version of Peter Parker running around.
Marvel.com: How would you summarize each character at this point in their lives?
Peter David: Kaine believes that he's the good guy and so does Ben. He wants to kill Ben, and Ben simply wants to survive.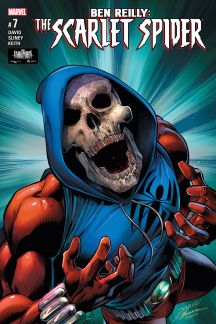 Ben Reilly: Scarlet Spider (2017) #7
Marvel.com: During the writing process, were there any specific turning points that uniquely informed who Ben and Kaine are now?
Peter David: The Clone Conspiracy, obviously—the story that revealed Ben as still alive and crystallized their personalities in relation to each other.
Marvel.com: How does Will Sliney's approach to drawing Kaine and the Scarlet Spider aid their written characterizations? What about their individual physicalities did you accentuate to highlight their differences?
Peter David: In terms of their physicality, they are both pretty much the same guy, so they are going to move pretty similarly—except that Ben has Spider-Sense and Kaine just has superb reflexes. So that difference factors into choreographing the fight scenes.
Marvel.com: What makes issue #7 such a vital piece of Ben and Kaine's story?
Peter David: It's been tough to root for Ben considering how skewed his personality was after The Clone Conspiracy. That difficulty is one of this story's core components, and we know how desperately fans want to be on Ben's side in terms of pulling for the book's title character. Fans know he's still in there somewhere, and part of his journey is digging his true self up. Will he succeed? Will he fall deeper in to madness? All I'll say is that there is no way you will get to the last page of issue #7 and not be on Ben's side.
BEN REILLY: SCARLET SPIDER #7, by Peter David and artist Will Sliney, hits shelves on September 13!
The Hype Box
Can't-miss news and updates from across the Marvel Universe!