Comics
Published November 22, 2017
Black Eyed Peas' Masters of the Sun Gets its Own Augmented Reality App
The audio and visual additions to the Marvel-released comic includes narration by Stan Lee.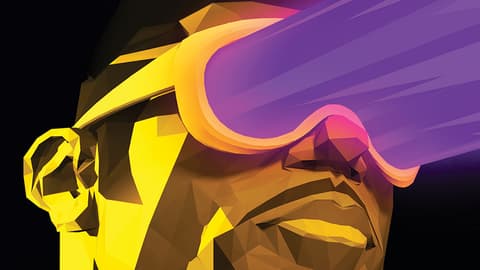 Released by Marvel this past summer, the Black Eyed Peas' graphic novel MASTERS OF THE SUN – THE ZOMBIE CHRONICLES is now getting its own Augmented Reality app this Friday, which helps tell the story in an entirely new way.
The app features narration by none other than legendary Marvel icon Stan Lee and a score co-produced by both BEP member will.i.am and Academy Award winning composer, Hans Zimmer ("The Dark Knight," "The Lion King").
"Teaming up with Marvel is an impossible dream come true for Black Eyed Peas," will.i.am told Marvel.com. "Marvel has been an amazing partner for MASTERS OF THE SUN – THE ZOMBIE CHRONICLES, including supporting us at Comic Cons across the country, and arranging for us to spend time with the legendary Stan Lee in the recording studio to narrate the new Augmented Reality/AR version that will come to life using the new MASTERS OF THE SUN app, available on Black Friday."
https://www.facebook.com/blackeyedpeas/videos/10156024311448083
Developed internally and in partnership with pioneering mixed reality company, Trigger Global, who are known for their work alongside iconic brands from Lego to McDonalds, MASTER OF THE SUN's augmented reality app brings the graphic novel to life with an innovative multimedia experience blending voice acting, sound effects and full score. Each page includes animated text or graphics that come to life just by holding the mobile device over each page of the graphic novel providing users nearly 90 minutes of content.
Marvel.com had the chance to preview the app and it's a very impressive and cool experience. The animated graphics are notably vibrant, strong and eye-catching, and a high profile voice cast helps brings the story to life, including Lee, Jamie Foxx, Queen Latifah, Common, Jason Isaacs, Rosario Dawson, Ice T, Michael Rapaport, Snoop Dogg and many more.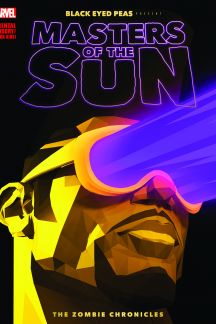 Black Eyed Peas Present: Masters of the Sun - The Zombie Chronicles (Trade Paperback)
Published: July 19, 2017
Rating: Parental Advisory
Said Stan Lee, of the AR app, "This is so exciting, I wish I was about 70 years younger so I could grow up with this because what this is going to look like in another couple of generations… I can't even imagine."
The MASTERS OF THE SUN Augmented Reality app will set the stage for a virtual reality edition of the story in development in partnership with VR innovator Oculus.
Set for release on both iOS and Android mobile platforms, the MASTERS OF THE SUN Augmented Reality app will retail for $1.99 and is available as of Friday, November 24. The standalone graphic novel of "MASTERS OF THE SUN – THE ZOMBIE CHRONICLES, released last summer, is currently available for purchase.
The voice cast for the Augmented Reality version includes:
Narrator – Stan Lee
Master Sun –  Rakim
Polo –  Jaden Smith
Saleem – Jamie Foxx
Malik – Charlamagne Tha God
Lady Nix –  Queen Latifah
Big Ap –  Common
Apep –   Jason Isaacs
Emeritis – Mary J Blige
Agent Hughes – Rosario Dawson
Secret Agent – Ice T
DJ Eddie Flip – Slick Rick
Sonny – Raekwon  Jay Jay – Redman
Zulu X – KRS One
Jimmy Guapo – Michael Rapaport
Tyrone –  Snoop Dogg
Amun Ra – John DiMaggio
Amari Jones – Flavor Flav
The Hype Box
Can't-miss news and updates from across the Marvel Universe!