Comics
Published December 22, 2016
Meet the Warrior Women of Wakanda
Learn the history of the Dora Milaje!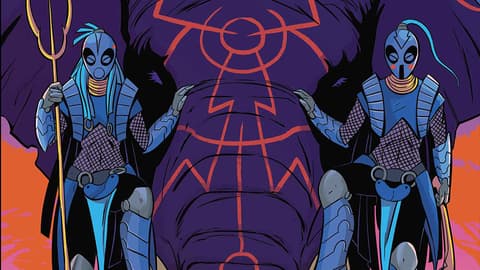 The Black Panther is the King, the champion, and the warrior of Wakanda. A superhuman sovereign with a genius mind. The guardian of the most advanced – and isolated – nation in the world. But who guards the guardian? Who protects the protector?
The Dora Milaje – in translation, the "Adored Ones."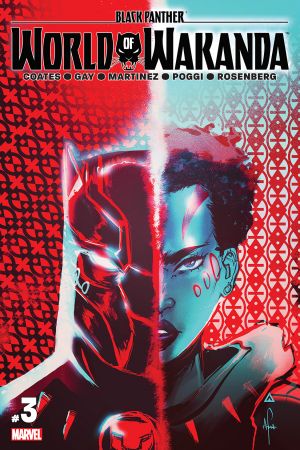 Black Panther: World of Wakanda (2016) #3
published

added to marvel unlimited

penciller (cover)

editor

writer

penciller
What is Marvel Unlimited?
Thousands of years ago, the ancient leader Bashenga united local tribes around the sacred power of a crash-landed Vibranium meteorite to form a country he called Wakanda. Today, 18 tribes exist around the capital city Birnin Zana, where the Black Panther, King T'Challa, resides.
In an ancient practice devoted to maintaining unity among the Wakandan tribes, each of the 18 factions provide a potential queen to the Black Panther. This tradition, however, is ceremonial in nature, and does not simply provide a wife for the King. Instead, these elite women train to form the Black Panther's personal Secret Service, known as the Dora Milaje.
Among the most highly-skilled and deadly fighters in the world, the Dora Milaje traditionally have shaved heads and tribal markings. Equipped with Vibranium armor and weaponry, the Adored Ones provide muscle at the Black Panther's side – and occasionally travel on individual missions at the King's orders.
While the Dora Milaje usually serve as bodyguards, their numbers increase in times of emergency to provide Wakanda with a powerful military force. During CIVIL WAR (2006), over 500 Dora Milaje aided the Black Panther to defend their beloved country.
The Dora Milaje, selected from each tribe of their great nation, devote their lives in service to their leader, the Black Panther. And the Adored Ones' devotion to their King is only surpassed by their devotion to Wakanda.
The Hype Box
Can't-miss news and updates from across the Marvel Universe!