Comics
Published November 23, 2016
Black Panther's Pride: Kasper Cole
Christopher Priest closes out his historic run with a different face behind the Black Panther mask!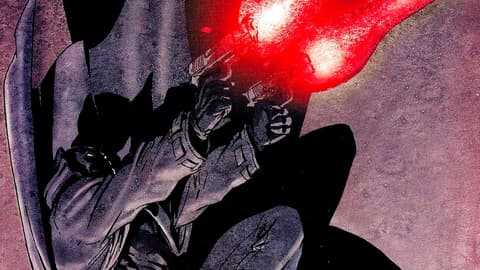 Read through some of T'Challa's most thrilling adventures on Marvel Unlimited to mark Black Panther's 50th anniversary!
To close out his run on BLACK PANTHER, Christopher Priest shifted the book's focus onto a new character by the name of Kasper Cole for most of the volume's last issues.
BLACK PANTHER #50–62 shined a light on Kevin "Kasper" Cole, a troubled New York City cop with a pregnant girlfriend who lived with his mom. Thanks to his fellow officer and Priest creation Sergeant Tork, Cole discovered a damaged Black Panther costume that he used while on suspension to keep himself safe and disguised as he battled corrupt police and the 66 Bridges Gang.
Cole's co-opting of the ceremonial garb gained the attention of Hunter the White Wolf, T'Challa and even Erik Killmonger. They each had their own opinions of what he should do with his skills and the costume, but Cole blazed his own trail.
More than just the story of how a young man built himself up into a hero for people outside of himself, this last stretch of issues also helped heal T'Challa. He first appeared as an unkempt man looking about as far from kingly as possible, but by the end, he put the costume back on and agreed to train Cole. Instead of continuing to run around as another Black Panther, Cole agreed to train under T'Challa as the White Tiger. This made up for the fact that Kasper's Right of Ascension came to an abrupt end thanks to the craziness brought about by Killmonger's return.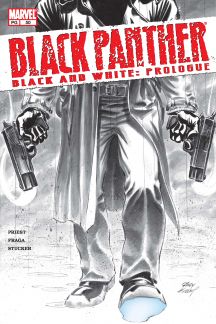 In the end, Cole did the right thing not just for himself, but also for humanity and his unborn son. After making the right choice, he agreed to become a Panther acolyte and continue protecting the streets of New York City.
Secrets of Wakanda
While Kasper's time as Black Panther ended with the last issue of this series, his super hero career continued on in the pages of a team book called THE CREW first as the Panther and then as White Tiger. Written by Priest with Joe Bennett providing artwork, the series also starred War Machine, Isaiah Bradley's son Justice and another Priest creation from BLACK PANTHER, Junta. They protected an area in Brooklyn called Little Mogadishu which had been overrun with crime thanks to the recent construction of a luxury gated community.
Next, after running around reality and time with the Fantastic Four, Storm and T'Challa return to Wakanda in the last arc of Reginald Hudlin's BLACK PANTHER run.
The Hype Box
Can't-miss news and updates from across the Marvel Universe!