Comics
Published January 16, 2020
Captain America Assembles Earth's Mightiest Heroes for 'Empyre: Avengers' #1
Marvel's upcoming intergalactic conflict has a lot of "big surprises" in store this spring!
Marvel's next big comic event is quickly approaching—what will EMPYRE bring to the Marvel Universe? True Believers will find out soon enough, but that doesn't mean we can't give you a preview!
One of several tie-in issues that will explore the cosmic conflict coming this spring arrives with EMPYRE: AVENGERS #1, written by Jim Zub with art by Carlos Magno! Here's the stunning cover by "Stupendous" Steve McNiven!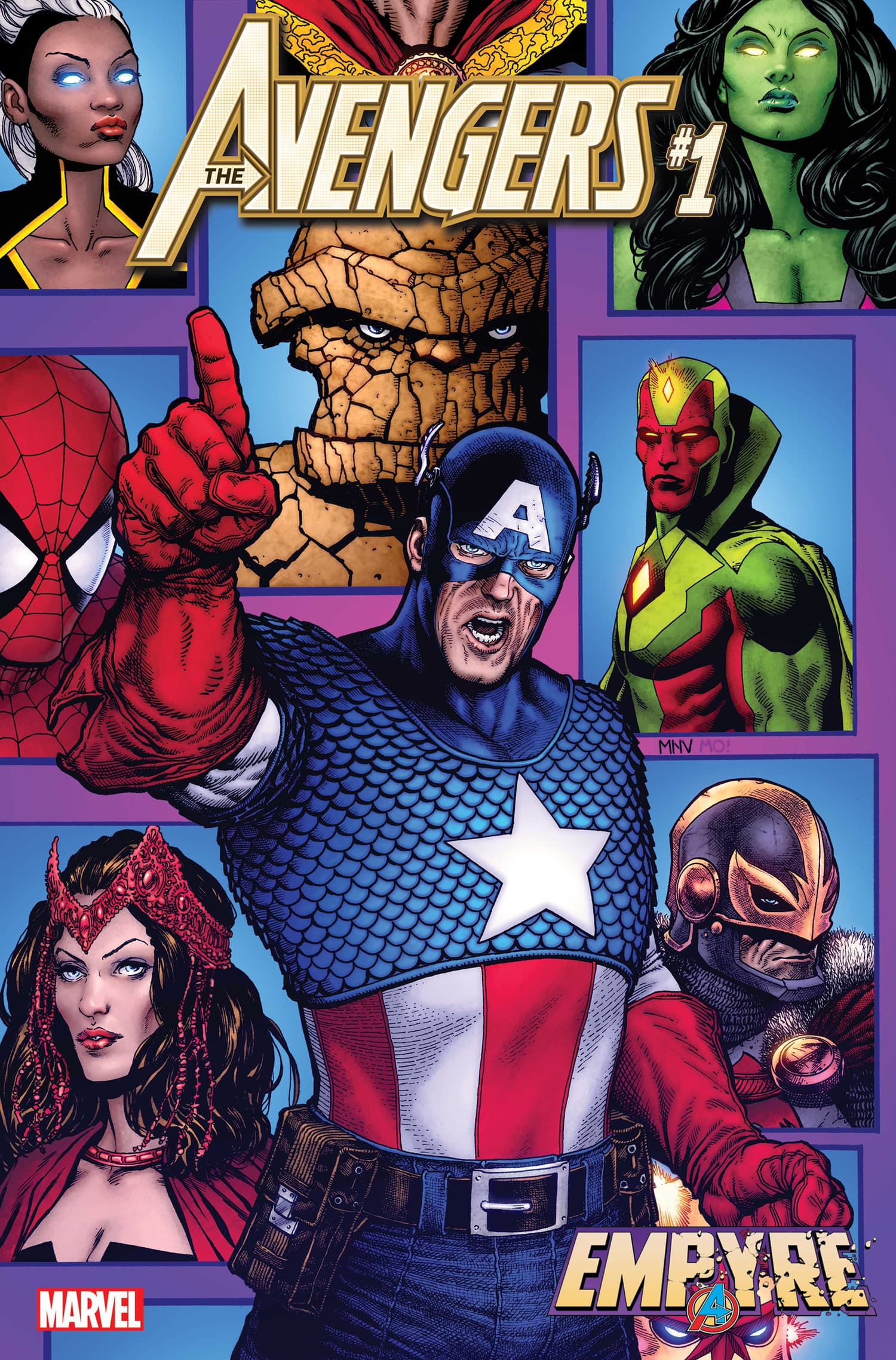 With the threat from the stars now reaching Earth, Captain America sends out the call for heroes to meet its advance across the globe! But in the far–off Antarctic Savage Land, Ka–Zar and the Agents of Wakanda have located an enemy offensive that could change the course of the conflict! Which Avengers will answer the call to this remote area and will they be able to cope with the strangeness they find there?
Jim Zub detailed the events to come—and how the beginning of EMPYRE is going to unfold!
"Empyre is all about an intergalactic threat targeting Earth, battling our heroes on multiple fronts, putting them on the defensive while the world hangs in the balance. EMPYRE: AVENGERS showcases three important conflicts with an eclectic group of Avengers, some who we haven't seen as part of Earth's Mightiest Heroes in quite a while. Some of these Avengers are ones I've written in the past (on UNCANNY AVENGERS or AVENGERS: NO SURRENDER) while others are characters I've been itching to write for years.
"I don't want to tip my hand too much, but I can also say that the Savage Land is one of the main locations for this tie-in and that brings Ka-Zar and Shanna the She-Devil into the mix as well. Jungle action, heroic reunions, and big surprises. That's what EMPYRE: AVENGERS is all about."
Also announced on the ever-lovin' web today was EMPYRE: SPIDER-MAN #1! In an exclusive announcement and interview, AV Club profiled the mighty mag, which will kick off a three-issue limited series written by Taran Killam, with art by Diego Orlotegui and covers by Humberto Ramos and Edgar Delgado!
Here's the cover for ish #1...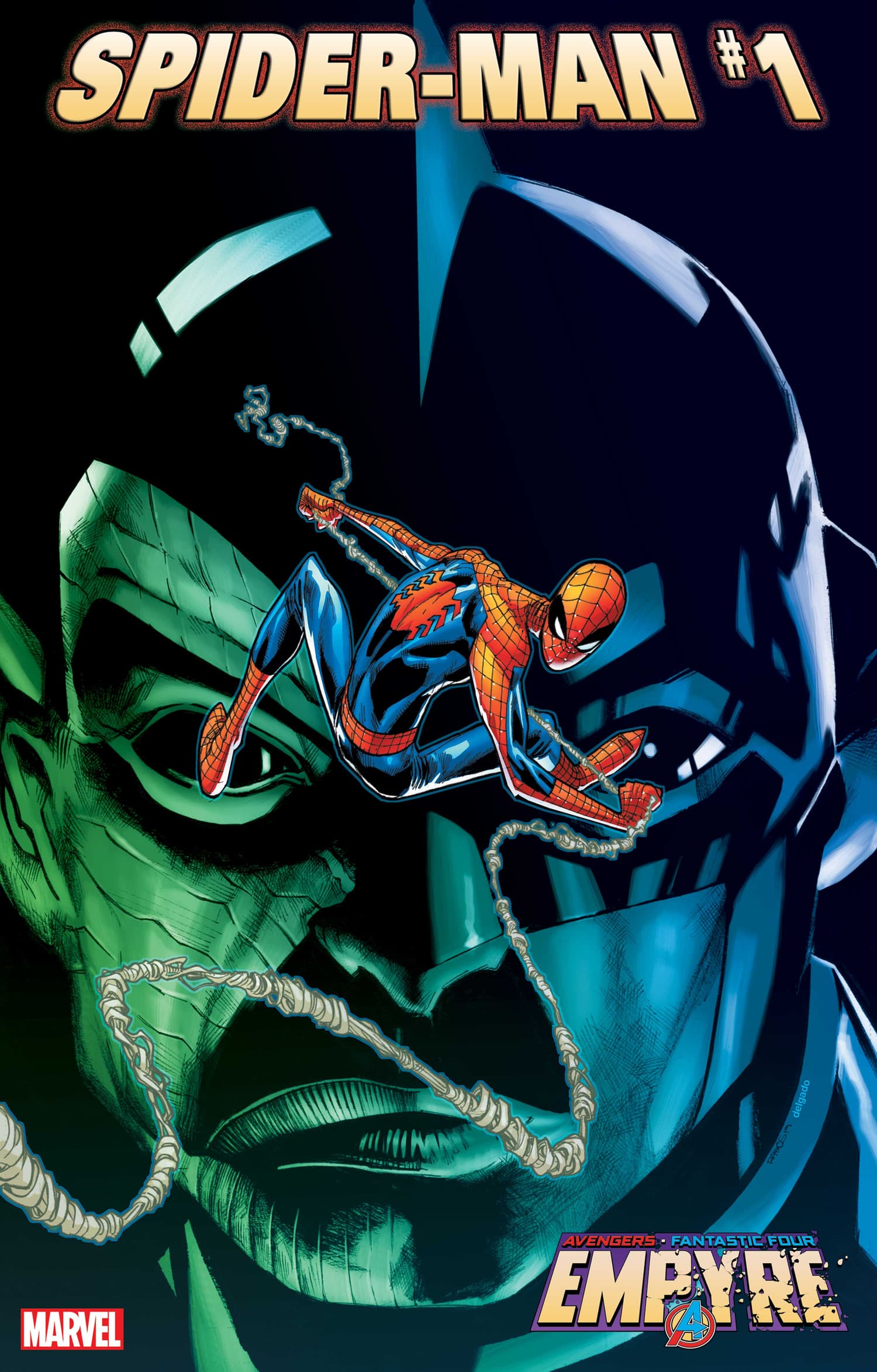 EMPYRE: AVENGERS #1, written by Jim Zub with art by Carlos Magno and a cover by Steve McNiven, hits comic shops this spring! Stay tuned to Marvel.com for more information about EMPYRE and all other cavortin' comic releases!
The Hype Box
Can't-miss news and updates from across the Marvel Universe!