Comics
Published December 20, 2018
Celebrate the Holidays Marvel-Style with 10 Classic Super Team Tales
The X-Men, Avengers, the Fantastic Four, the Great Lakes X-Men, and more star in these unforgettable holiday stories.
The holiday season has arrived, and it's been long standing tradition for Marvel's heroes to embrace it. This year, Marvel is doing things a little bit differently with the SEASONS BEATINGS one-shot, which is available now. But before you go down that comedic holiday hole with Deadpool and pals, Marvel.com is taking a look back at 10 of our favorite Christmas tales starring the greatest Super Hero teams in the universe. And also, the heroes formerly known as the Great Lakes X-Men.
Chris Claremont and John Byrne closed out their epic run together with this dark Christmas tale that left Kitty Pryde alone at the X-Mansion on Christmas Eve. The only companionship that Kitty had was a N'Garai demon that wanted to take her life and suck out her soul. There are some parallels with the movie "Alien," as nothing Kitty tried seemed to slow down the creature. And even Kitty's powers weren't enough to keep it at bay. However, Kitty got her Christmas miracle -- and a heartwarming moment by the end.
Considering that the X-Men have met Santa Claus (in the next story on our list), it's kind of weird to see them playing Santa in this story by Claremont and artist Marc Silvestri. This was right after the team allowed the world to think they were dead. In reality, they relocated to Australia and kicked the Reavers out of their Outback lair. That left all of the Reavers' stolen loot behind, some of which had great sentimental value to their original owners.
Thanks to Longshot's Psychometric Insight, he was able to "read" a few special objects. And the X-Men spent Christmas Eve traveling the world and bringing them back where they belonged. There are no Super Hero battles to be found here, but it's a very fun look at the X-Men in a  quiet Christmas story.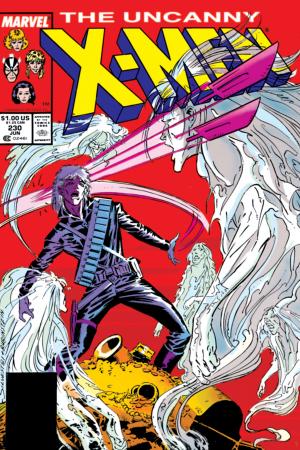 MARVEL HOLIDAY SPECIAL (1991)
As noted above, this MARVEL HOLIDAY SPECIAL featured our merry mutants in a story by X-Men legends Scott Lobdell and Dave Cockrum. "A Miracle a Few Blocks Down From 32nd Street" was set during the new X-Men's first Christmas together as a team, and they took it upon themselves to find the world's most powerful mutant. That turned out to be none other than Santa Claus himself, who skillfully dealt with the Brotherhood of Evil and sent the X-Men a White Christmas after making sure they forgot him.
There were no demon attacks or Super Hero fights in the X-Men's first Christmas after being reunited in the X-Mansion. Writer Steven Seagle and Chris Bachalo put the spotlight on Colossus in "Ghosts of X-Mas Past," as one of the titular ghosts had him (and his teammates)  wondering if he had gone mad. Meanwhile, Professor X revealed that he had been dealing with a haunting of his own as he reflected on the X-Men who lost their lives in the service of his dream. The resolution of Colossus' ghost problem was affecting, and we still love seeing the X-Men assembled around the Christmas tree as they exchanged presents.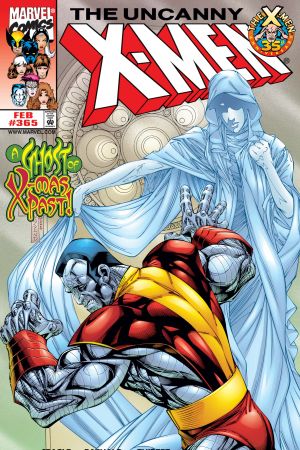 ANT-MAN'S BIG CHRISTMAS (2000)
Technically, Hank Pym wasn't even supposed to be Ant-Man anymore when ANT-MAN'S BIG CHRISTMAS came around. But Bob Gale and artist Phil Winslade quickly dealt that as Hank briefly reclaimed his role alongside the Wasp. Hank and Jan spent a wacky Christmas making someone else's life better. One of Hank's biggest fans requested help dealing with his family during the annual chaos, and that gave Ant-Man and the Wasp permission to have just a little bit too much fun tormenting the worst of the bunch. It's not the most sentimental tale, but it is very funny.
We can't leave the Fantastic Four out of our holiday retrospective! After all, the FF are a family, first and foremost. In "The True Meaning of...," Roberto Aguirre-Sacasa and Duncan Rouleau put the spotlight on Franklin Richards as he struggled to understand the meaning of the holiday season beyond the superficial trappings. Each member of the family weighed in, but surprisingly, Mr. Fantastic had the most emotionally moving response for his son. This was a rare occasion when Marvel's ultimate man of science proved that he can be a man of faith as well.
"Yes, Virginia, There is a Santron" was an instant classic short story by Jeff Parker and Reilly Brown that hilariously transformed a damaged Ultron bot into a deadly Santa bot. This was during the New Avengers era, so Spider-Man and Wolverine were with their fellow Avengers when Santron attacked. It's just as silly and ridiculous as it sounds, but we'd love to see Santron make a comeback!
There was a time when the Great Lakes Avengers realized that they were all mutants, so they rebranded themselves the Great Lakes X-Men. For the GLX-MAS SPECIAL, Dan Slott teamed up with artists Georges Jeanty, Ty Templeton, Paul Grist, Mike Kazaleh, and Mike Wieringo as the GLX took on the evil Dr. Tannenbaum and his sinister (and sentient) Christmas trees. If you've ever wondered where Squirrel Girl defeated Thanos in battle, this is it. Sadly, the fight took place off camera, but it cemented her status as "undefeatable."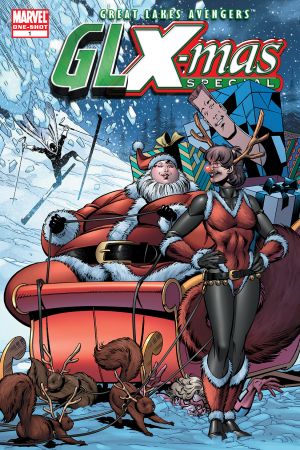 Glx-Mas (2006) #1
published

added to marvel unlimited

rating

penciller (cover)

colorist

letterer

penciller

writer
What is Marvel Unlimited?
The Fantastic Four rarely get the chance to spend the holiday season with their extended family. However, Mark Millar and artist Bryan Hitch ensured that the Richards' stay with Reed's relatives was anything but ordinary. "The Christmas Monster" lived up to the title of its first installment, as the FF's holiday cheer gave way to panic. It's not the happiest Christmas story, but the character moments between Valeria and Franklin more than made it worthwhile.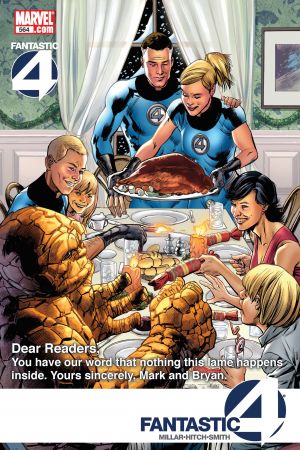 Fantastic Four (1998) #564
published

added to marvel unlimited

rating

writer

inker

inker (cover)

penciler

penciler (cover)

colorist

colorist (cover)

letterer
What is Marvel Unlimited?
MARVEL HOLIDAY SPECIAL (2012)
For a long time, the Thing and Kitty Pryde were seemingly the only prominent Jewish Super Heroes. "Chinese Food for Christmas" established that they've been making their own plans for Christmas alongside other Jewish heroes, including Songbird and Moon Knight. But first, Jamie S. Rich and artist Paco Diaz gave Thing the task of stopping the Golem who stole Christmas. But even the Golem had his heart in the right place, which is why there is no "Clobberin' Time" in this tale.
The Hype Box
Can't-miss news and updates from across the Marvel Universe!