Comics
Published June 30, 2017
Celebrating Star Wars #23
Embrace the dark side as Darth Maul goes solo for the first time!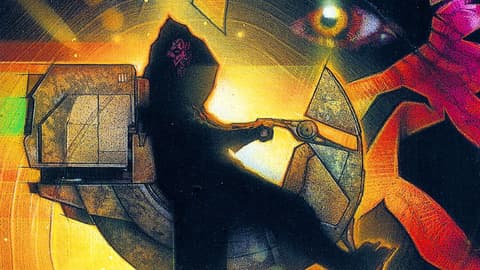 We all know that the first Star Wars film changed the face of pop culture forever when it hit theaters 40 years ago today—but it's not just the movie that's celebrating that milestone in 2017. Star Wars comics arrived with force in 1977, and hundreds of issues later, they're more popular now than ever.
To celebrate the 40th anniversary of Star Wars, we're looking back at our 40 favorite moments from the history of comics from a galaxy far, far away—one day at a time.
Say what you will about "The Phantom Menace," but most Star Wars fans agree on one thing: Darth Maul was awesome. But even after seeing the film, we really didn't know much about Darth Sidious' apprentice—he more or less showed up for an amazing lightsaber battle, then got chopped in half by Obi-Wan. One year after the release of "Episode I," writer Ron Marz and artist Jan Duursema accepted the task of offering some back story for the mysterious character—a prequel to the prequel, set six months beforehand.
True to character, Maul's actions speak louder than his words—he remains silent in DARTH MAUL #1 until halfway through the issue, which focuses mostly on his relationship with Sidious. After Maul completes his final Sith trial, the man also known as Senator Palpatine bequeaths his apprentice with his one-of-a-kind Sith Infiltrator starfighter—and a mission: Confront Black Sun. By crippling the criminal organization we first read about in SHADOWS OF THE EMPIRE, Sidious will further solidify his relationship with the Trade Federation, which has come to full fruition by the time "The Phantom Menace" occurs, six months later.
Spoiler alert: Maul succeeds. But not before some beautifully illustrated lightsaber battles, most notably against a Nightsister of Dathomir; in other words, a Sith witch. This confrontation proves particularly interesting in retrospect, as we would learn several years later an element to Maul's history that had not yet fully developed: that he was actually raised on Dathomir as the son of the Nightsisters' leader, Mother Talzin.
The Hype Box
Can't-miss news and updates from across the Marvel Universe!