Comics
Published August 17, 2017
Celebrating Star Wars #34
Star Wars comics reveal how Darth Vader learned his son blew up the Death Star.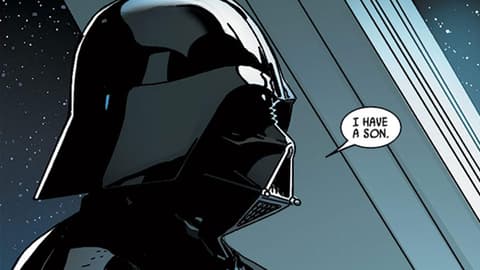 We all know that the first Star Wars film changed the face of pop culture forever when it hit theaters 40 years ago—but it's not just the movie that's celebrating that milestone in 2017. Star Wars comics arrived with force in 1977, and hundreds of issues later, they're more popular now than ever.
To celebrate the 40th anniversary of Star Wars, we're looking back at our 40 favorite moments from the history of comics from a galaxy far, far away—one day at a time.
We've all seen "A New Hope" and "The Empire Strikes Back"—and we all know that Darth Vader was aiming to capture Luke in Episode V despite not knowing his identity during the Death Star trench run. So…how did that happen? How did Vader learn that he almost gunned down his own son? Shared between both STAR WARS #6 and DARTH VADER # 6, one of the greatest moments in Star Wars comic book history reveals this crucial moment in Star Wars lore.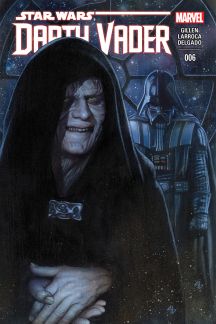 STAR WARS #6 made headlines when it was released for revealing that Han Solo may have a wife, but the arguable bigger revelation is the one Boba Fett conveys to Vader in the issue's final pages. The bounty hunter had learned of Luke's identity in STAR WARS #5, and issue #6 kicks off with him encountering Luke—the rare instance of Fett's prey successfully fleeing. The issue concludes with the revelation. Vader does not take it well…
DARTH VADER #6 ends similarly, but with a more introspective look at the news from the Dark Lord's perspective. We see thoughts of Padme go through his mind—as well as Palpatine's lie to him that he killed her. Then, four simple words that should pack a huge emotional wallop to fans: "I have a son." We know what happens from there.
The Hype Box
Can't-miss news and updates from across the Marvel Universe!