Comics
Published February 23, 2022
Caught in Spidey's Web: Who is Chameleon?
Get to know Kraven the Hunter's half-brother!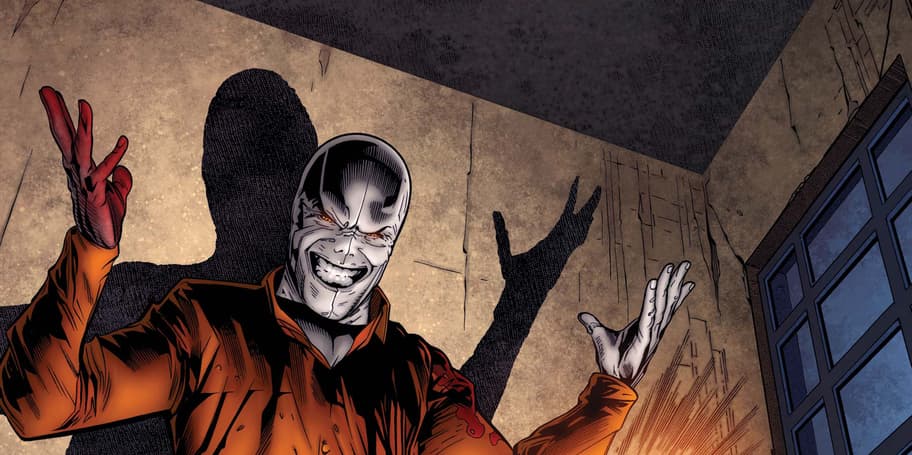 Spider-Man has an impressive rogues' gallery, but there is only one who has the distinction of making his debut with the web-slinger's first solo adventure—Dmitri Anatoly Smerdyakov Kravinoff aka Chameleon.
Introduced nearly six decades ago in the pages of AMAZING SPIDER-MAN #1, Spidey had the daunting task of defeating a professional criminal who could change his identity before being caught. It's a lot to ask a poor teenager to tackle following Uncle Ben's death.
Want to know more about the master criminal who's also a master of disguises? Keep reading!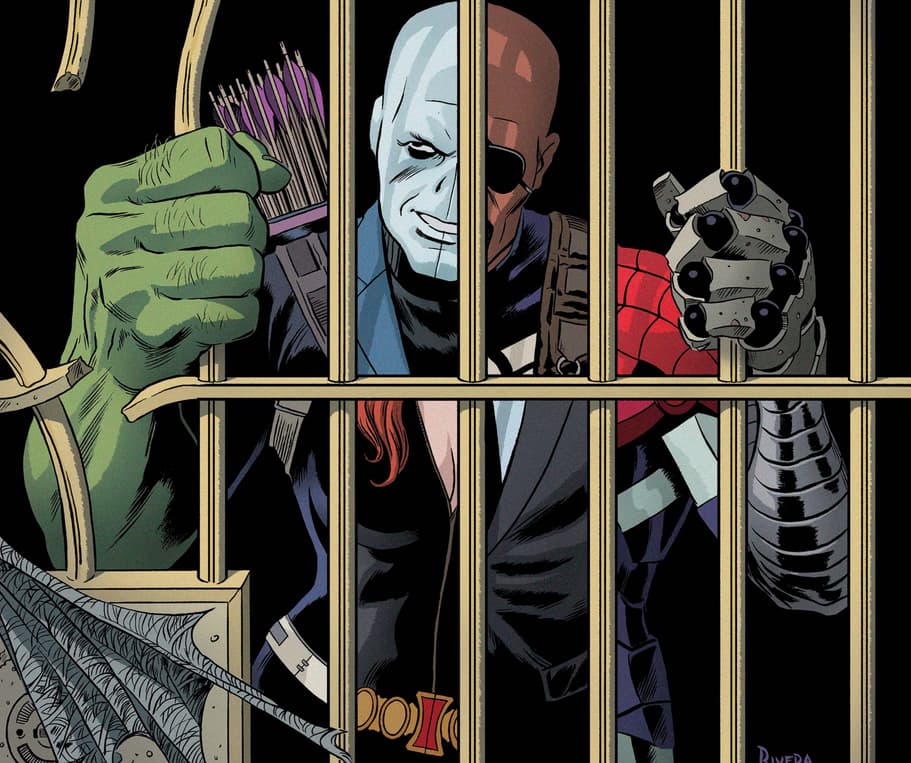 First disguise
In his introduction, the Chameleon was just a merely observant criminal with grand ambitions, and just the very "multi-pocket disguise vest" to help him achieve his goals.
Upon hearing about Spidey's visit with the Fantastic Four, he deduces that the web-head's desperate for money. Why else would he seek out the FF? There's only so many legitimate ways to earn a living as a masked vigilante who's consistently in the papers for being on the lam. Using this knowledge, the Chameleon puts his plan in action to make Spidey his fall guy as he steals some missile defense plans.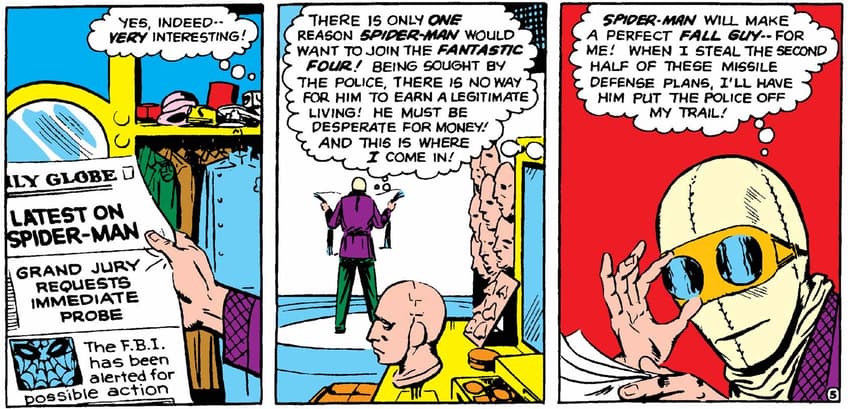 Thrill of the Hunt
Having another scheme of his foiled by Spider-Man, the Chameleon decides to get rid of Spidey once and for all, and he has the perfect man for the job—Kraven the Hunter (an associate later revealed to be his half-brother, Sergei Kravinoff). 
Kraven accepts; excited to test his strengths to the fullest, and to restore honor to the Kravinoff family name. It was Chameleon who set Sergei on his long, storied chase of the wall-crawler.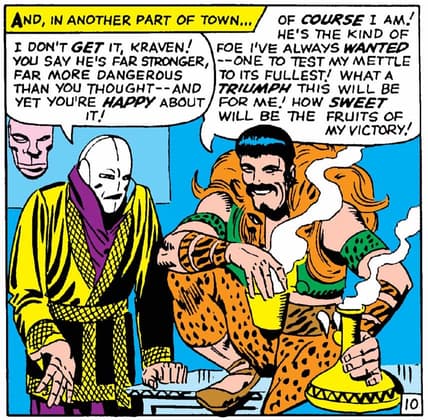 Master of Disguise
The Chameleon is just a man who could transform himself into anybody. Originally, the super foe didn't have any super-powered abilities; just a skilled criminal with access to a face-changing serum, sophisticated tech, lifelike masks, and genius level of impersonation. Incredibly adept at his deceptions, he almost convinced the police that he was Spidey during their first encounter.
Along the way, Dmitri became sinister and cruel as his fixation with Spider-Man grows; often, removing the faces of the victims he impersonates.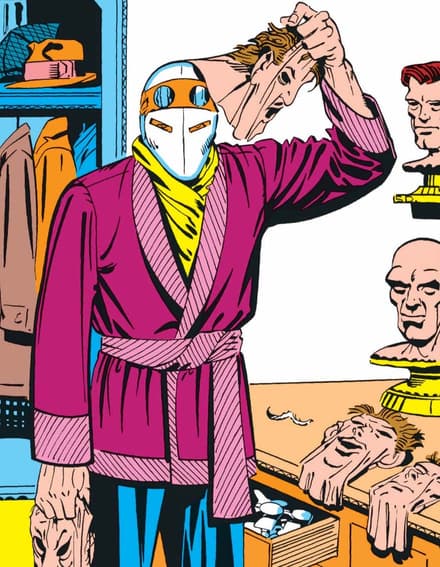 Shaken Identity
The illegitimate son of the patriarch of the Russian Kravinoff family and a servant, Dmitri would develop his impersonation skills to entertain and impress his half-brother Sergei. Unfortunately, he was treated with contempt and brutality by Sergei and his father Nikolai. This would scar him so deeply that he repressed his very identity, viewing it as nothingness, developing low self-esteem and intense self-hatred. In addition, he suppressed the trauma so deeply he came to believe he had been friends with Sergei instead of brothers.
However, his talent for impersonation and disguise brought him to the attention of Gustav Fiers (The Gentleman) and his brother Karl Fiers (The Finisher).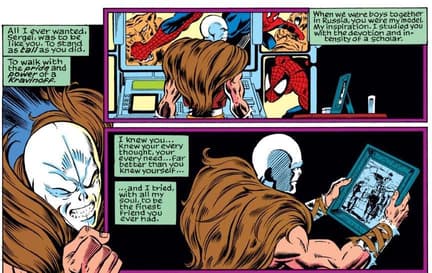 The Fiers' School of Chameleons
With the Fiers brothers invested in his abilities, Dmitri left the Kravinoff Estate, never to return. 
Showing so much promise and brilliance, the unwanted, neglected, and abused Dmitri joined other young children at a school of covert arts, trained with the tools of the trade, to one day be whoever they needed to be. The nature of a Chameleon is to disappear into their role. Chameleons live unaware of their true nature, programmed to believe the reality that is required of them.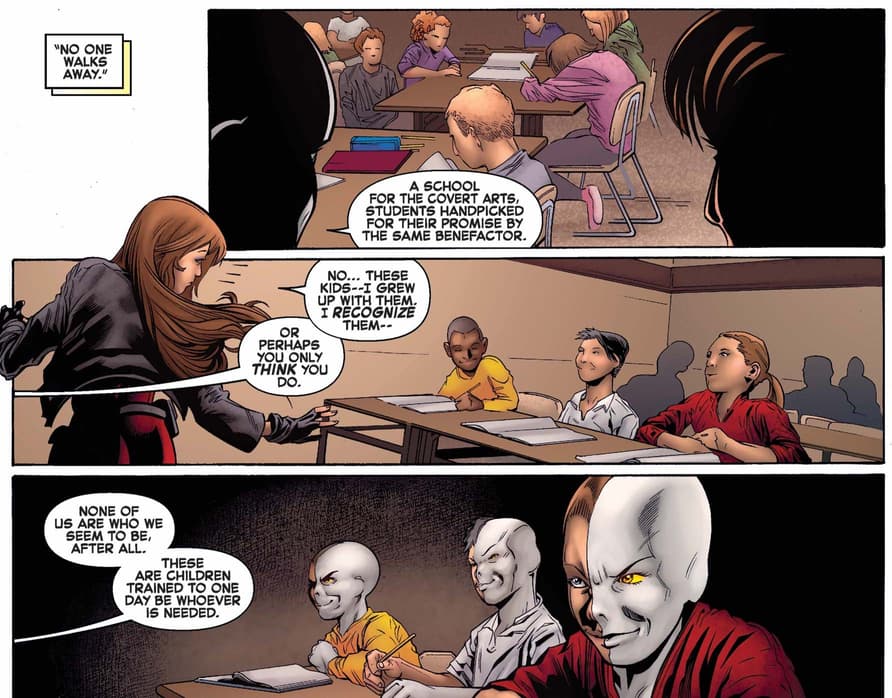 Familial Loss and revenge
Following the death of his half-brother Sergei, Dmitri was consumed with hatred with Spider-Man, blaming the web-slinger for his loss. He needed Spidey to pay, and with that, he enacted his most sadistic plot.
Working with Harry Osborn who blamed Peter the death of his own father, the Chameleon learned of Spidey's secret identity. The twisted prank was punishment for the suffering they both endured.
With Osborn's intel, Dmitri controlled two Life Model Decoys in order to convince Peter his parents Richard and Mary Parker had returned from the dead. For a few years, Peter had the family he always wanted. When Dmitri finally learned of Peter's true identity, he forced him to lose his parents all over again—the cost of such a prank resulted in psychotic breakdowns for both the Chameleon and Spider-Man.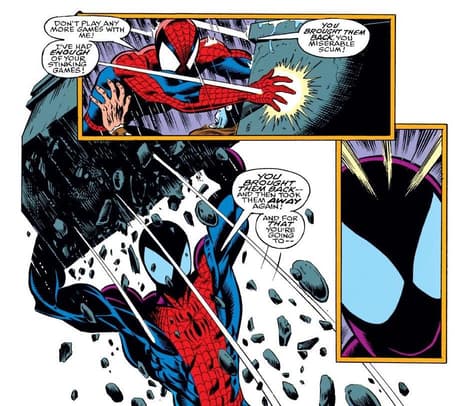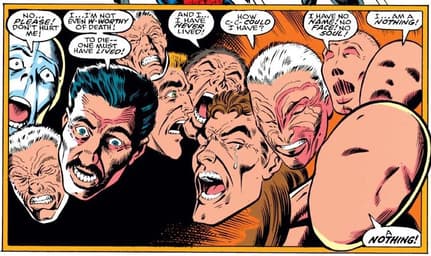 Despite this failed machination, and a temporary stay at the Ravencroft Institute, this is only a mere taste of the Chameleon's history with the wall-crawler.
Want to stay on top of everything in the Marvel Universe? Follow Marvel on social media—Twitter, Facebook, and Instagram—and keep watching Marvel.com for more news!
The Hype Box
Can't-miss news and updates from across the Marvel Universe!