Comics
Published July 6, 2020
Comics to Read Before 'Star Wars' #1
Get ready for a brand-new Star Wars series, now on Marvel Unlimited.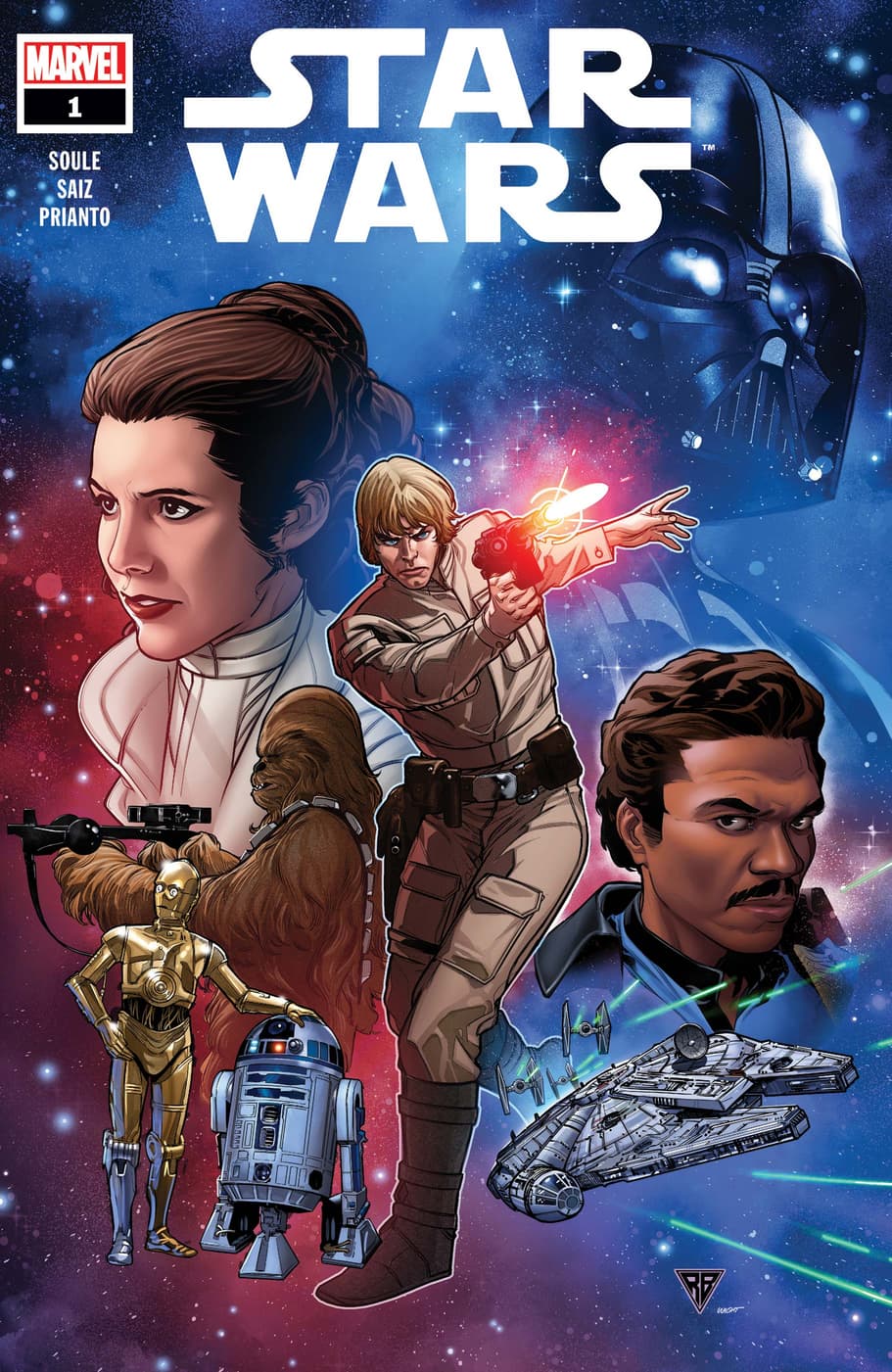 "No—I am your father." In the wake of the events following Star Wars: Episode V – The Empire Strikes Back, it is a dark time for the heroes of the Rebellion. The Rebel fleet is now scattered following a disastrous defeat at the Battle of Hoth. Han Solo—lost to the bounty hunter, Boba Fett, after being frozen in carbonite. And after being lured into a trap on Cloud City and bested in a vicious lightsaber duel against the evil Darth Vader, Luke Skywalker learned the horrible truth about his past. Vader did not kill Luke's father Anakin… Vader is Luke's father.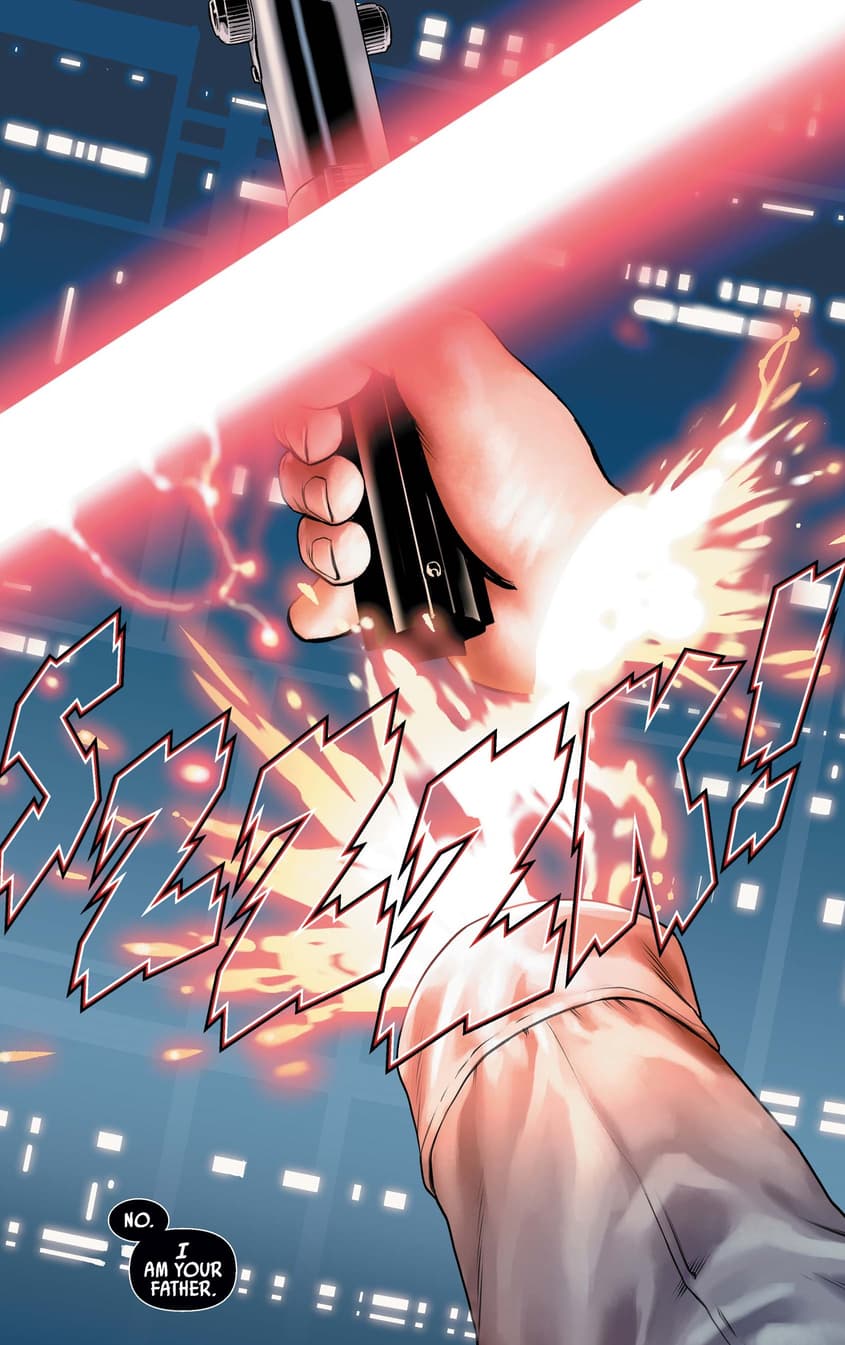 Now, after narrowly escaping the dark lord's clutches, and wounded and reeling from the revelation, Luke, Princess Leia, Lando Calrissian, the Wookiee Chewbacca, and the droids C-3PO and R2-D2 must fight their way back to the Rebel Alliance—for the fate of the entire galaxy is at stake. But, what Leia, Luke and their ragtag band of freedom fighters do not realize is that they have only traded one Imperial trap for another. Enter the cunning and vengeful Imperial Commander Zahra, at the helm of the Tarkin's Will!
Writer Charles Soule (DARTH VADER) and artist Jesus Saiz (DOCTOR STRANGE) continue Marvel's Star Wars saga picking up right off the heels of STAR WARS (2015) #75.
Before jumping into STAR WARS (2020) #1 at light speed, we recommend a few other starter STAR WARS series, all set at the height of the Rebellion. For even more stories spanning the events of Episode I-Episode IX, head to Marvel Unlimited.
Star Wars returned to the mighty Marvel manner in this bingeable 2015 series. Across a seventy-five-issue epic, we followed Luke Skywalker and the ragtag rebels fresh off their biggest victory so far—the destruction of the (first) Death Star.
Luke, Princess Leia, Han Solo, Chewbacca, C-3PO, R2-D2 and the rest of the Rebel Alliance span every inch of the galaxy in their battle against Darth Vader and his evil master, the Emperor.
In the first issue, a Rebel assault goes wrong forcing Han and Leia to think fast to make their escape—while Luke comes face-to-face with Darth Vader. An ideal starting point for someone new to the Star Wars universe.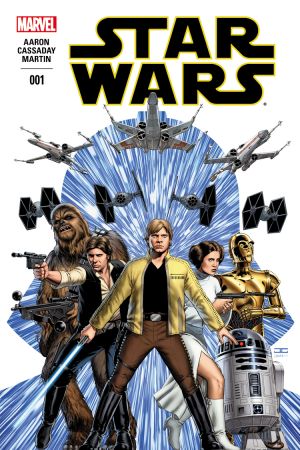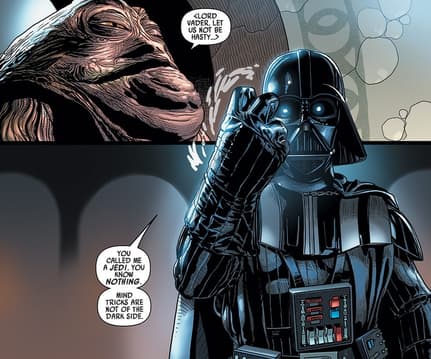 Ever since Darth Vader's first on-screen appearance, he has become one of pop-culture's most popular villains. Now, follow Vader straight from the ending of Star Wars: Episode IV - A New Hope (and the pages of 2015's STAR WARS) into his own solo story—showing the Empire's war with the Rebel Alliance from the other side.
As Vader pursued a very personal vengeance against the Rebels, and investigated the Emperor's secret machinations, he clashed with weapons scavenger Doctor Aphra and deadly Battle Droids, then returned to Geonosis to build an army. Guest-starring Jabba the Hutt, Boba Fett, and more.
Read all twenty-five issues digitally today, a fan-favorite read.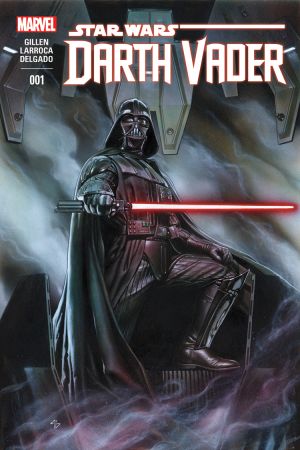 First introduced in DARTH VADER (2015) #3 as the galaxy's foremost raider of lost weaponry, Doctor Chelli Lona Aphra became a runaway sensation, now starring in her second solo series.
Try her first forty-issue-run on Marvel Unlimited from writer Kieron Gillen (DARTH VADER) and Kev Walker (MARVEL ZOMBIES), Marvel's first ongoing series starring an original character created in the comics.
Following her time in the clutches of Darth Vader, Doctor Aphra barely escaped with her life. And, if he ever learns of her survival, he'll hunt her to the ends of the galaxy.
With droids 0-0-0 and BT-1 in tow, Aphra searched for rare artifacts from the galactic center to the Outer Rim, plus everywhere in between. All that mattered was staying one step ahead of the Empire, her colossal debt, a few bounty hunters… and just about everyone else in the galaxy.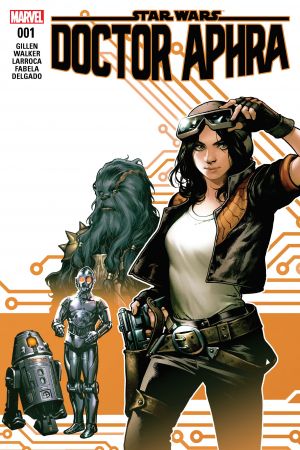 Star Wars: Doctor Aphra (2016) #1
published

added to marvel unlimited

penciller

penciller (cover)

editor

writer
What is Marvel Unlimited?
Picking up where Star Wars: Episode III - Revenge of the Sith ends, Darth Vader's second solo series followed his ruthless rise to the top, including how he received his legendary red lightsaber.
Here, Anakin Skywalker is now more machine than man. Having lost everything once dear to him, he forges a new future—by studying the ways of Darth Sidious and his newly formed Empire.
And on his first mission, Vader set his sights on a Jedi who avoided Order 66, a Master who's long lived in seclusion—one more powerful than any he has faced before.
Nobody said the path to power is easy.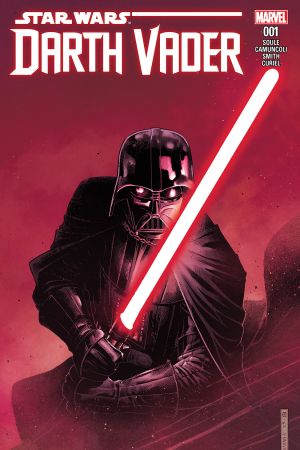 Darth Vader (2017) #1
published

added to marvel unlimited

inker (cover)

penciler (cover)

inker

penciler

letterer

editor

colorist (cover)

writer

colorist
What is Marvel Unlimited?
These nine one-shot specials take you inside the further adventures of the Original Trilogy's heroes… and even a few villains.
Luke Skywalker faces his first temptation, Leia takes on the identity of bounty hunter Boushh to rescue Han Solo from Jabba the Hutt, and smuggler Lando Calrissian's dream of a life of leisure and luxury depends on one final scam.
One of our favorite entries stars Boba Fett, who has earned his reputation as one of the galaxy's greatest bounty hunters. But what heart, if any, beats under that Mandalorian armor?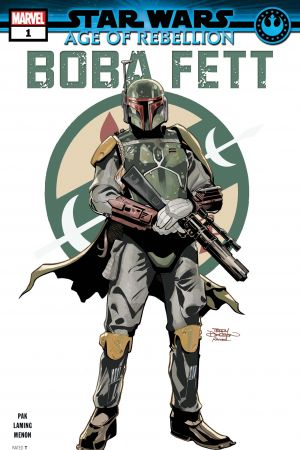 Star Wars: Age of Rebellion - Boba Fett (2019) #1
published

added to marvel unlimited

colorist (cover)

penciler (cover)

writer

inker (cover)

editor

inker

penciler

letterer

colorist
What is Marvel Unlimited?
The prelude special to STAR WARS (2020) #1. Catch up on the latest status quo from Luke, Leia, and Han, now digging into their defenses on the remote ice world of Hoth, the heart of the rebels' base. And the Empire looms large.
Meanwhile, Doctor Aphra has found a family (of sorts), despite a life riddled with treachery and destruction. Former Imperial inspector Magna Tolvan and Aphra's young ward Vulaada will have to face the struggles of a life of rebellion… while Aphra reckons with her legacy.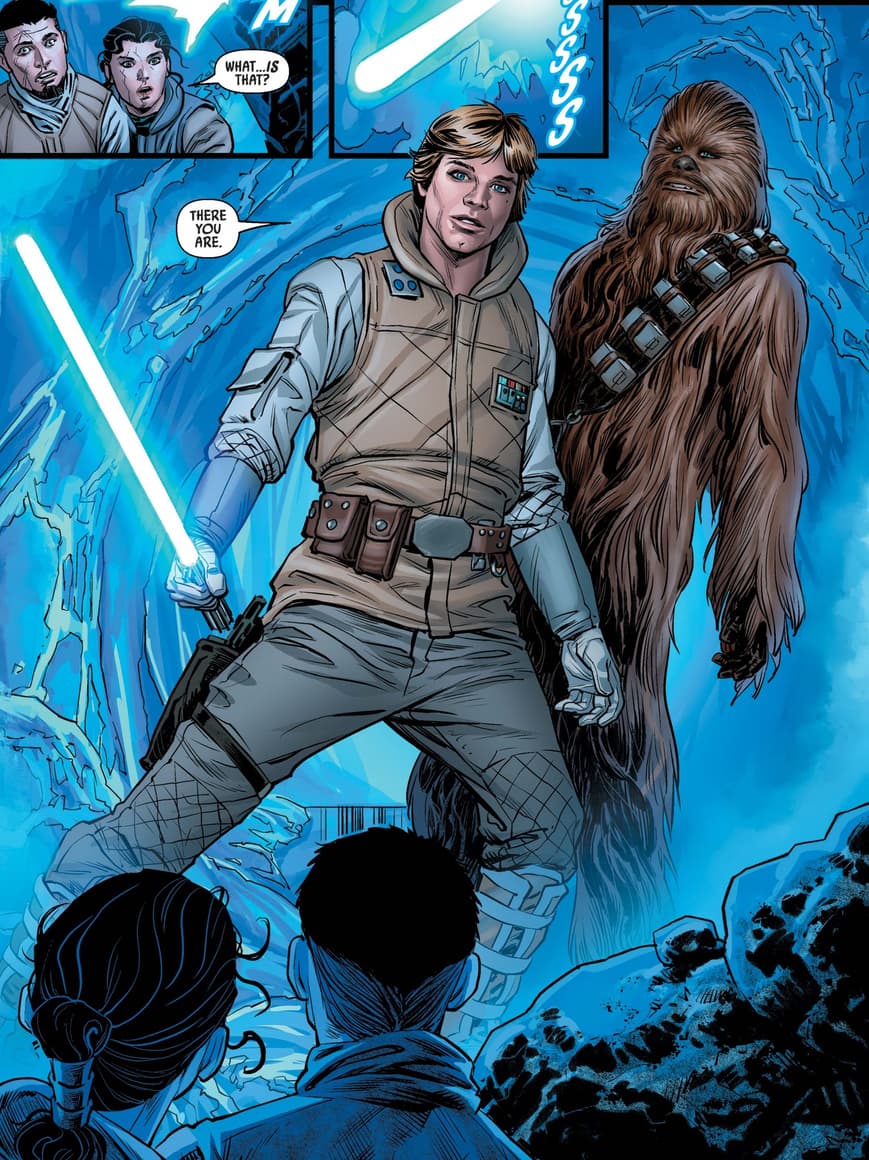 See the rest of this week's Marvel Unlimited titles here, and stay tuned for Thursday backlist arrivals later in the month.
NEW ON JULY 6
Looking for more classic arcs and Marvel must-reads you can read for FREE? Read online here, or download or update the Marvel Unlimited app for iOS or Android at the Apple or Google Play app stores today.
For more of Marvel's greatest comic books in print, please reach out to your local comic book shop to ask about services they may offer, including holding or creating pull lists, curbside pick-ups, special deliveries and other options to accommodate. Find and support your local comic book shop at http://comicshoplocator.com.
The Hype Box
Can't-miss news and updates from across the Marvel Universe!