Comics
Published January 21, 2020
Coming This April: 'Marvel Zombies: Resurrection' #1
The undead arrive again as Phillip K. Johnson and Leonard Kirk present a new limited series!
Last October, Galactus' corpse appeared at the edge of Earth's solar system, and the Avengers, X-Men, and the Fantastic Four were called to investigate. Too late, they discovered that Galactus' body was the vessel of an interstellar terror, which transformed Earth's Mightiest Heroes into the universe's most terrifying predators. As heroes escaped the superpowered cannibalistic aberrations that were once their friends and family, they retreated to Earth, hoping to protect it from the coming infestation...
And this April, the colossal cadaver finally arrives in MARVEL ZOMBIES: RESURRECTION #1!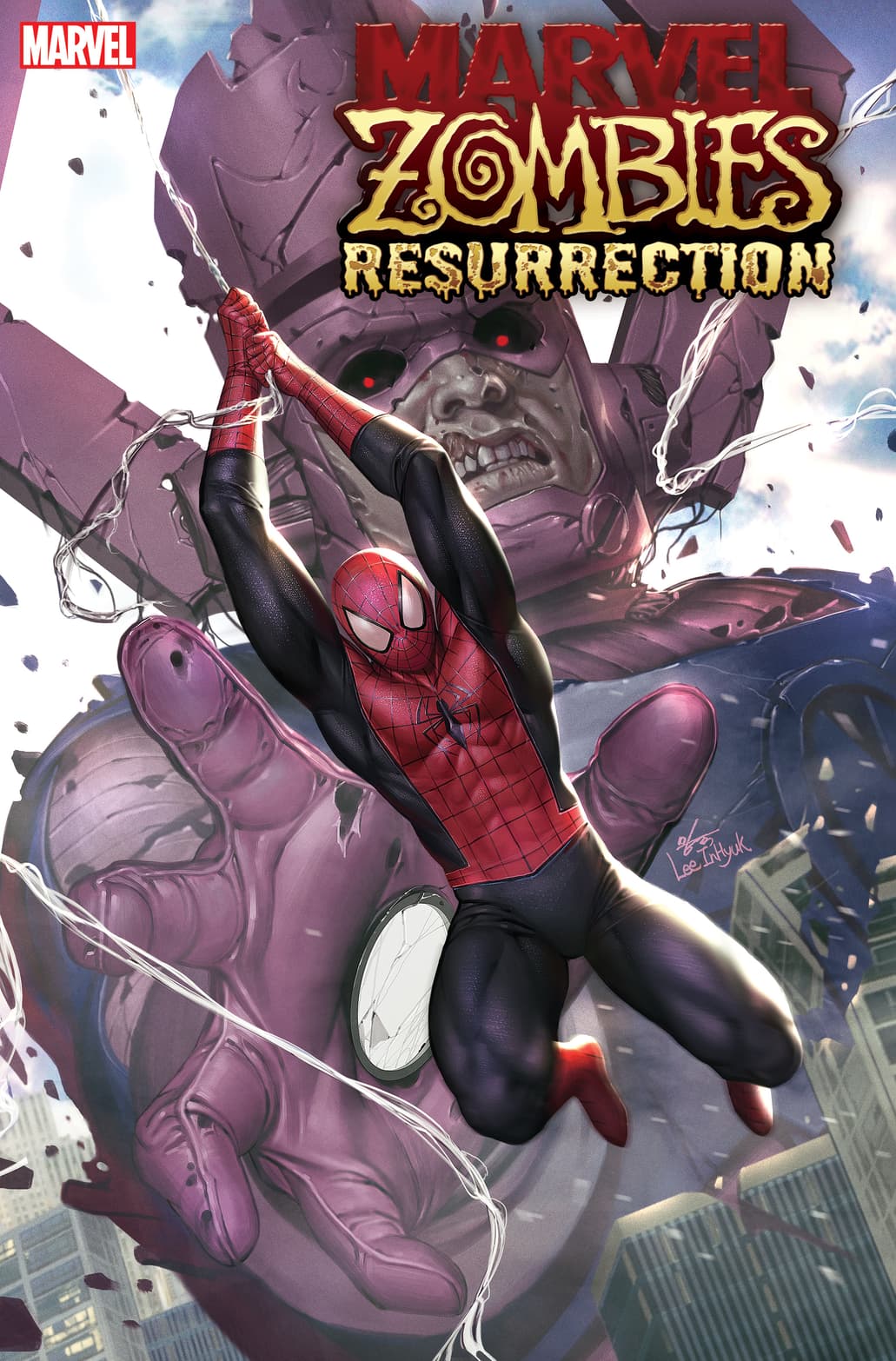 Written by Phillip Kennedy Johnson with art by Leonard Kirk, the mag kickstarts a four-issue limited series that will pit Spider–Man and a ragtag group of heroes against the carriers of this cannibalistic virus as they attempt to save survivors and uncover the truth behind these harrowing happenings.
"I couldn't be more thrilled to be writing MARVEL ZOMBIES: RESURRECTION, or to be working with the amazing Leonard Kirk again," says Johnson. "The original MARVEL ZOMBIES made such an impact on fans when it came out, and now Marvel has been kind enough to let me do my own take on it. And although there's a lot there for fans of the original, it's a very different take. MARVEL ZOMBIES: RESURRECTION is an all-in horror series, with tension that doesn't let up and a cast of characters who have become like family to each other, none of whom are safe.
"In the MARVEL ZOMBIES: RESURRECTION one-shot, we saw Earth's Mightiest Heroes travel into space to investigate a mysterious threat, leading to horrifying consequences. In the miniseries, we're showing readers what came next: for the doomed characters in the one-shot, for the ones they left behind on Earth, and for the rest of the Marvel Universe."
Revisit October's cosmic calamity right here...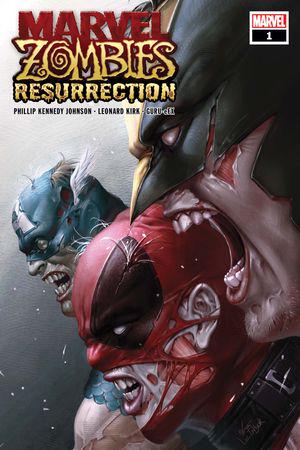 Marvel Zombies: Resurrection (2019) #1
published

added to marvel unlimited

inker

penciler

editor

colorist

painter (cover)

penciler (cover)

writer
What is Marvel Unlimited?
...then visit your local comic shop this April to get your mirthful mitts on MARVEL ZOMBIES: RESURRECTION #1!
The Hype Box
Can't-miss news and updates from across the Marvel Universe!